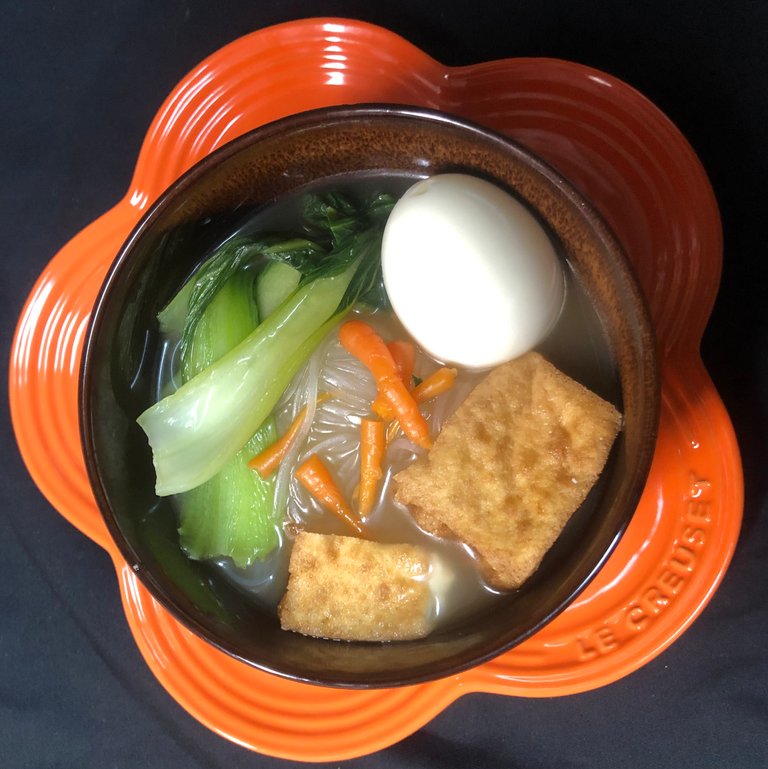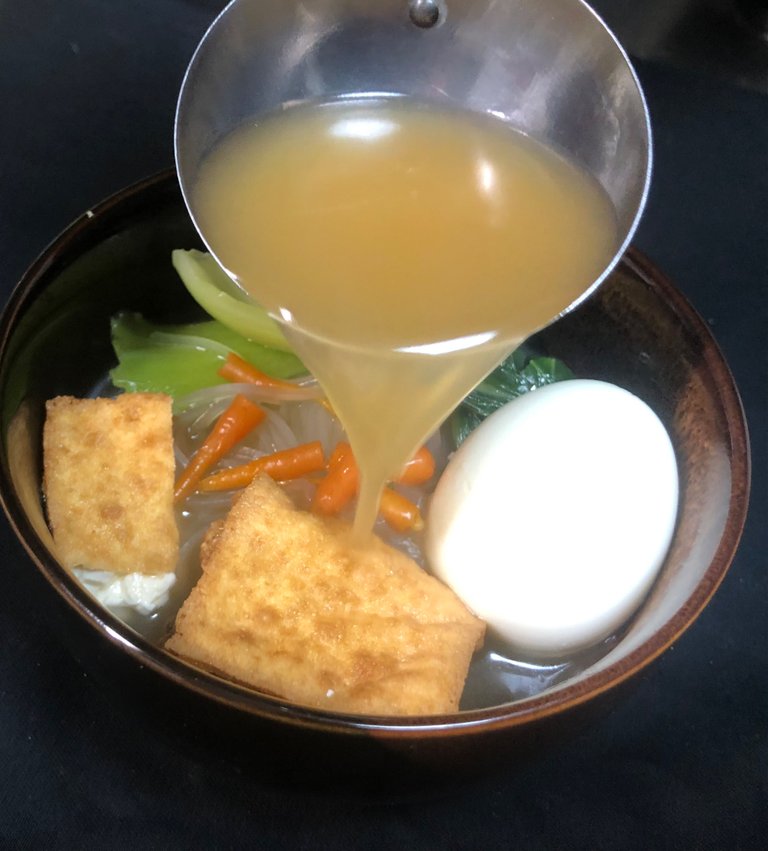 Welcome to part 3 of a 5-part series on the 5Ss that make my kids eat more vegetables.
If you missed part 1 and part 2, you can see them here:
https://peakd.com/hive-120586/@fruityfruitz/part-1-the-5ss-that-make-my-kids-eat-more-vegetables
https://peakd.com/hive-120586/@fruityfruitz/part-2-the-5ss-that-make-my-kids-eat-more-vegetables
So, the first "S" was "stir-fry".
The second was "stew".
The third is "soup".
5Ss-Stirfry-Stew-Soup-S-S
Of all the "Ss", maybe soup is the one I make most. Like stews, I can add a variety of vegetables that the kids will readily eat. I often make the soups from scratch. Sometimes I use ready-made broths from the supermarket.
If you've been following my blog, you'd have seen some soup dishes.
If you haven't, here's a Vegetable Miso Soup I previously posted:
https://peakd.com/hive-120586/@fruityfruitz/vegetable-miso-soup
One thing I like about Hive and the foodies group in particular, is that we can learn many new recipes across various cultures.
The soup I'll be sharing with you in this post is inspired by a recipe for Saoto that I got from @rarej and @tanjakolader.
This was my first attempt:
https://peakd.com/hive-183952/@fruityfruitz/dash-out-sunday-chicken-soup
My kids, though sometimes reluctant to try something new, totally loved it. Since then, @bearmol and I have been making variations of it.
The special thing about it this time around was that the carrots we used were from our little balcony garden. Our boys planted, watered and harvested them. Maybe we didn't have certain conditions right, though baby carrots, they were really small.
The kids were excited about harvesting them. We loved that it was "from balcony to table ".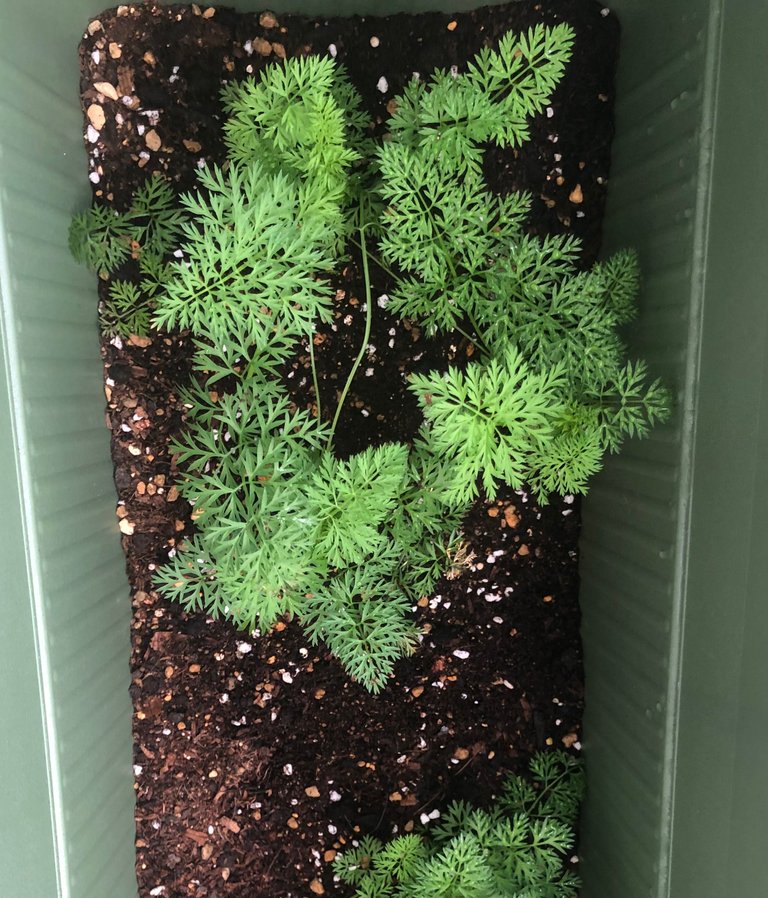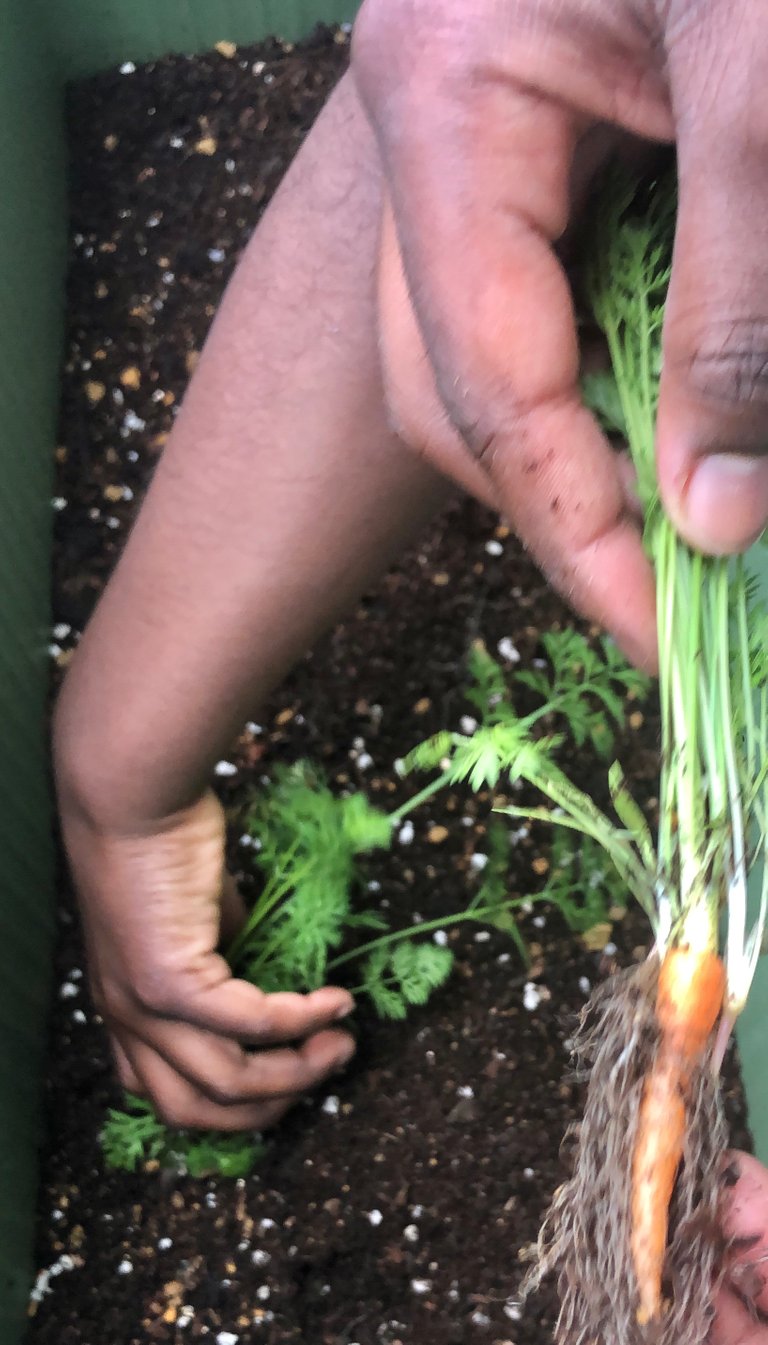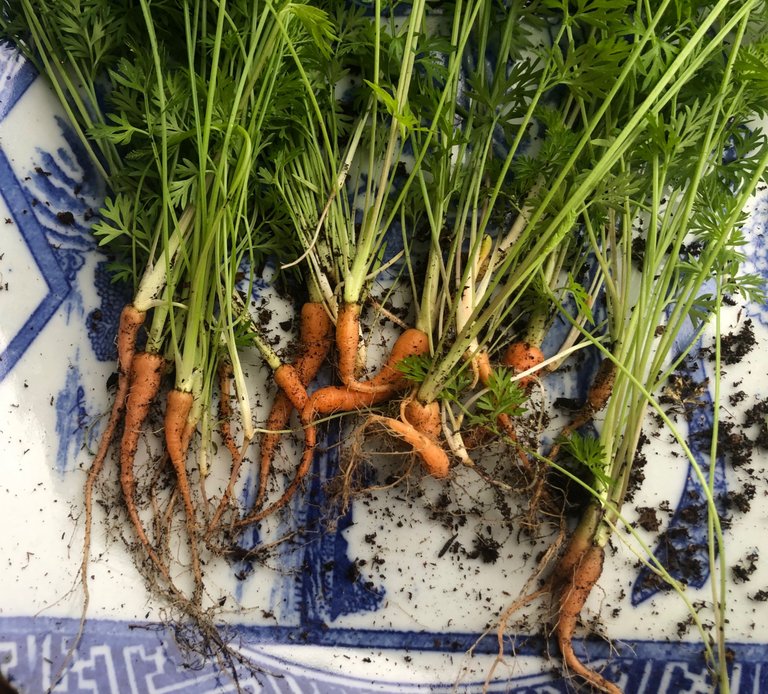 Let's gather our ingredients:
Carrots from the balcony as seen in the above photo.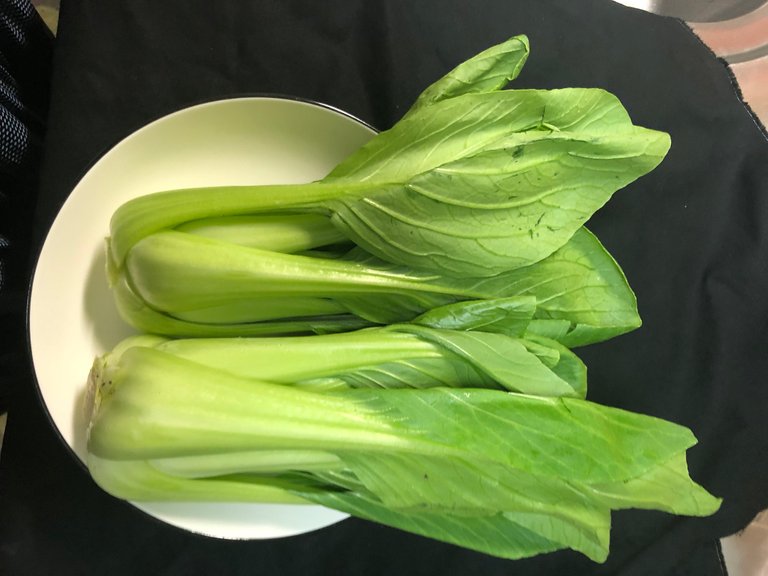 2 heads of greens 🥬
This is in an effort to encourage the kids and family in general, to have more greens.


Chicken tenders for frying and half of a lemon for washing. This is a lot of chicken for the dish. We used some for another meal.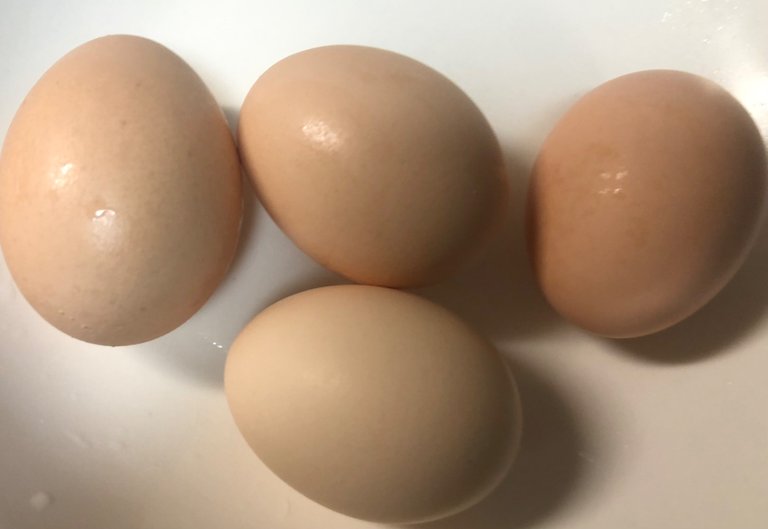 Eggs for boiling (one per serving)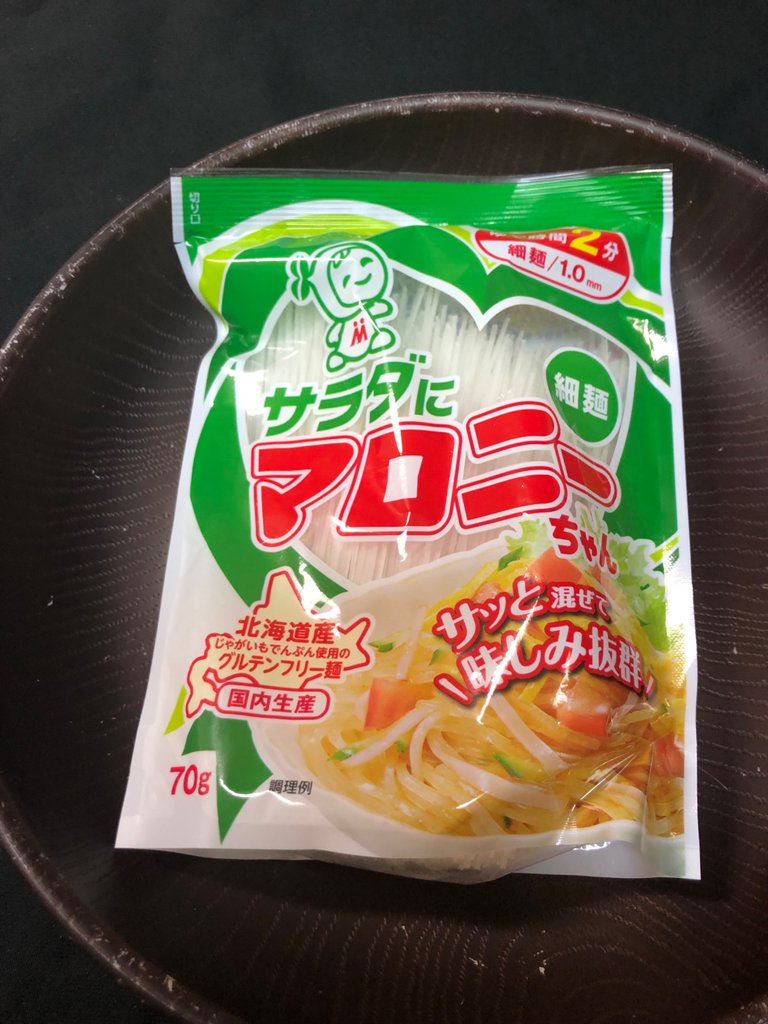 Harusame(rice noodles, great for salads as well)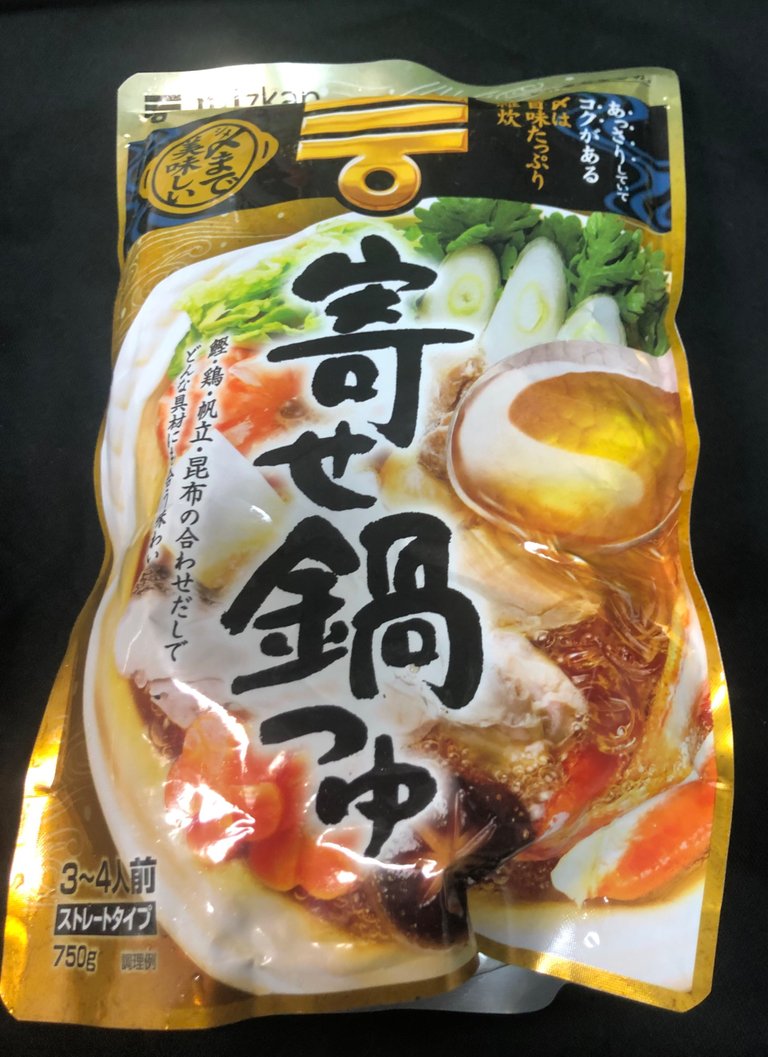 Very Flavorful Broth/Soup(chicken, bonito, scallop and kelp, ample amount of umami)
There are days I make soup from scratch but especially after a long day of work, using the packaged broth is a quick and convenient way to get dinner ready for the family.


Fried Tofu
Preparation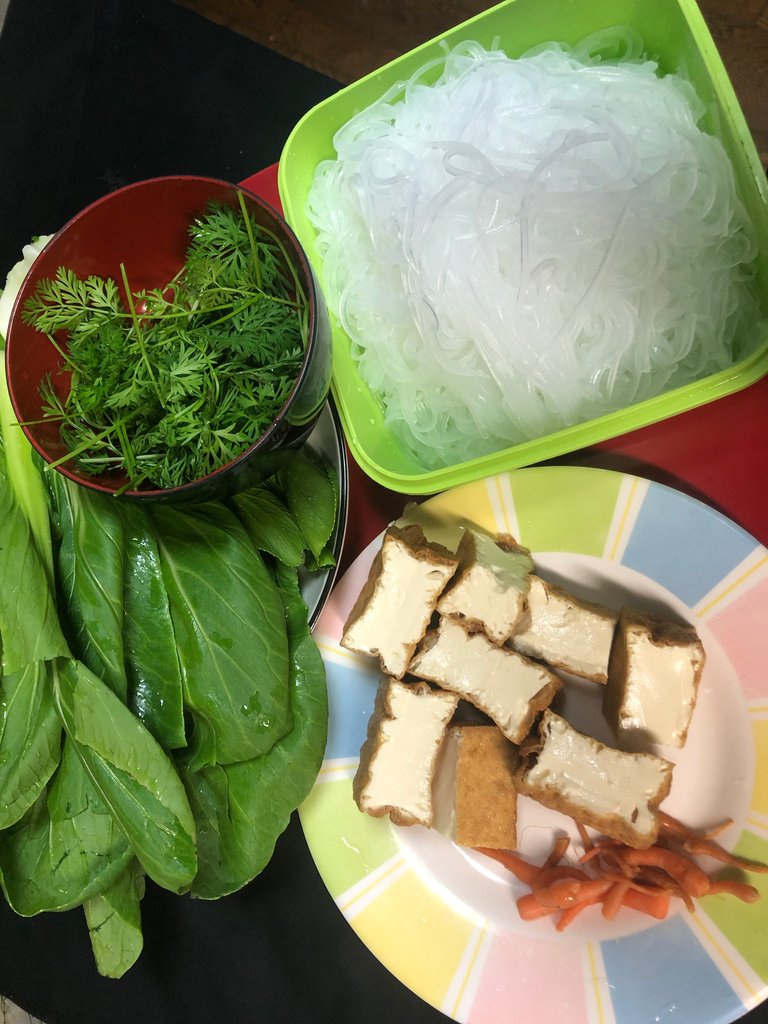 Wash and remove leaves from the carrots.(leaves can be used for soups and salads)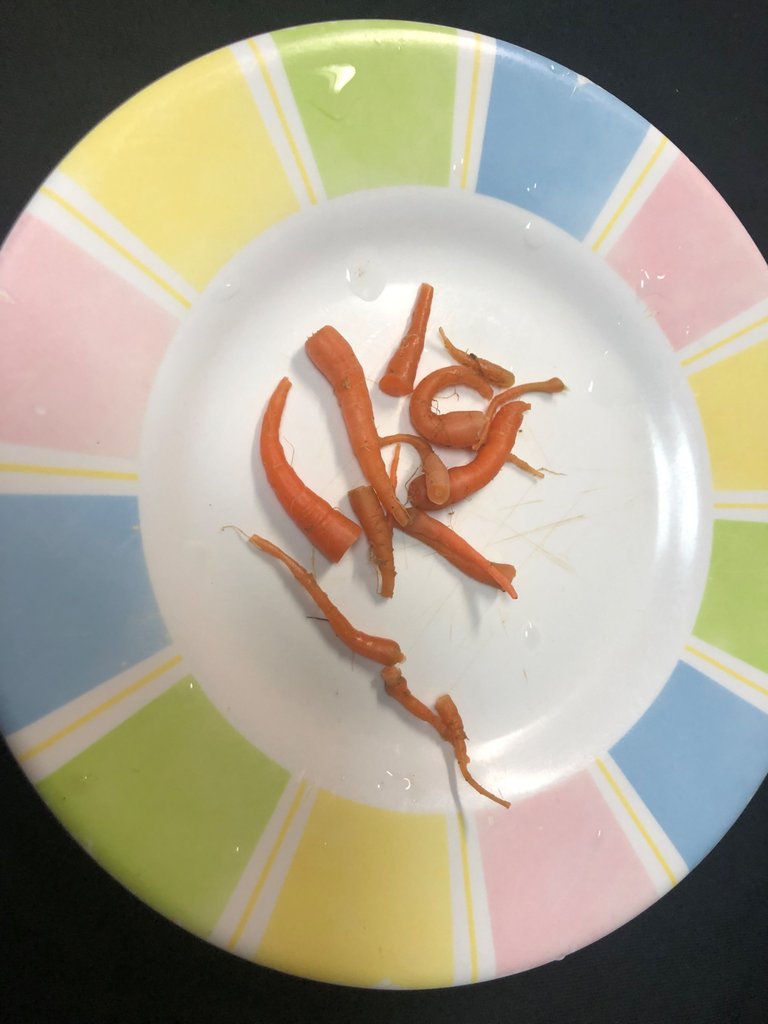 Wash greens, cut the base to separate the leaves.
Wash chicken with lemon and drain to remove excess water. Add salt and desired seasonings. Fry in an air fryer and then chop chicken into small pieces.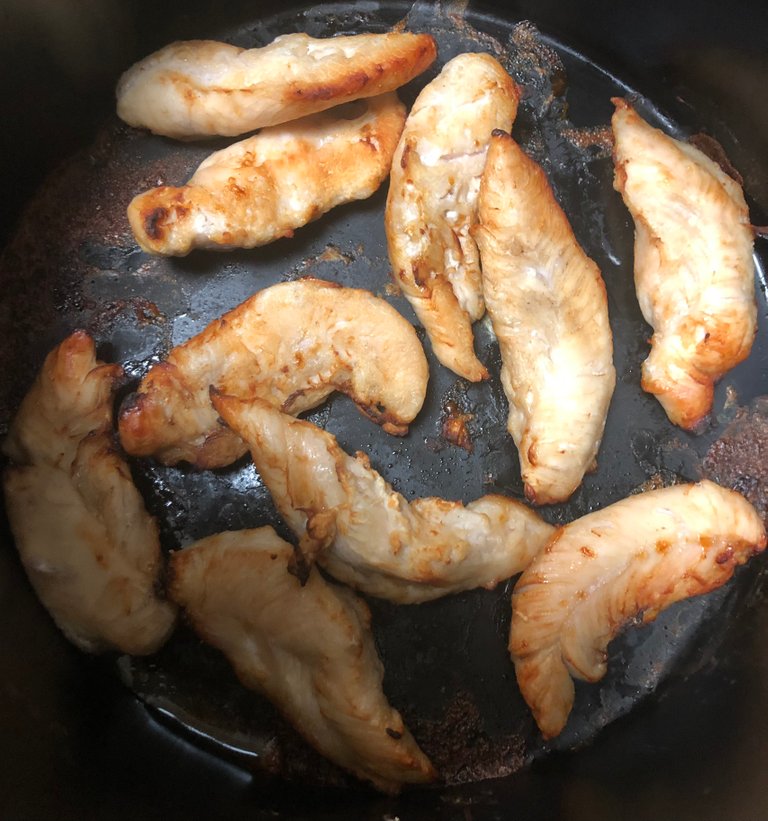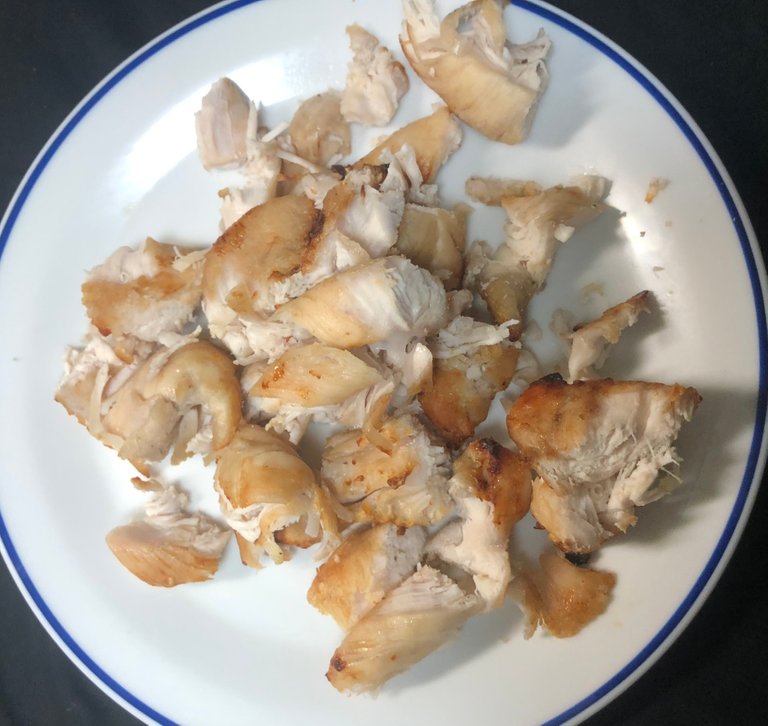 Boil the eggs and remove the shells.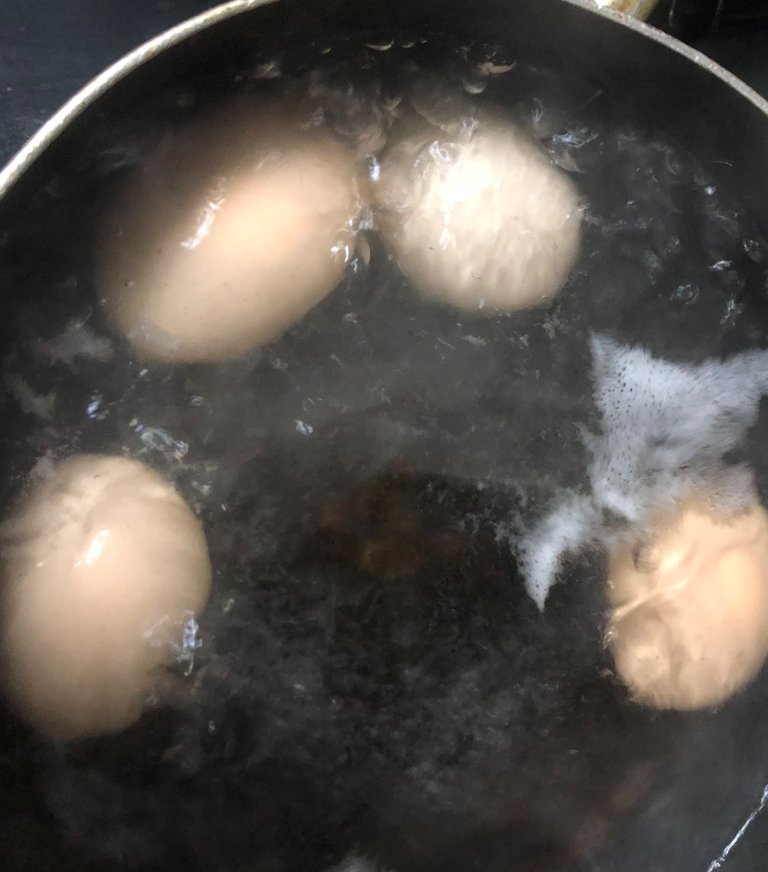 Pour hot water on the rice noodles. Remove the water when the noodles become ready for eating.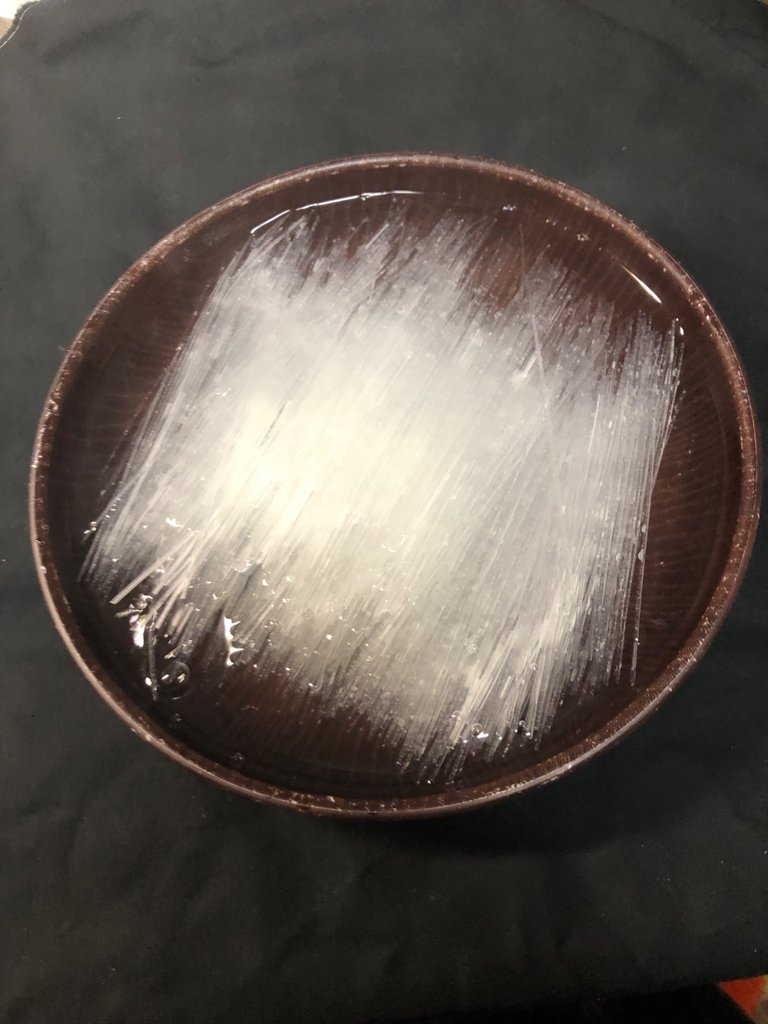 Cut tofu in bite-size pieces.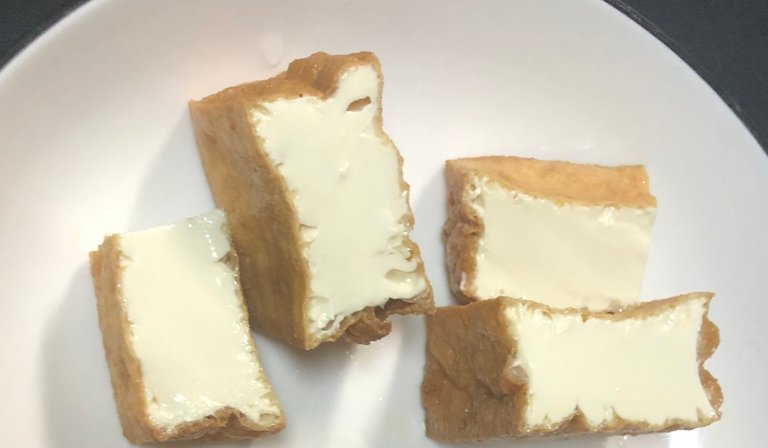 Soup
Pour the broth in a pot and bring it to a boil.

Add the baby carrots and tofu.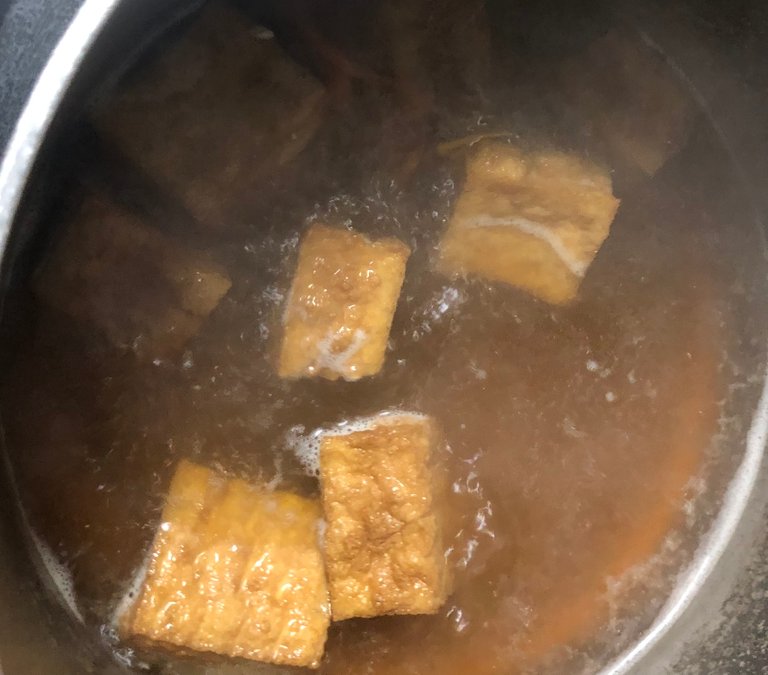 3.Add greens and then remove them after a few minutes.
Turn the flame off and prepare for serving.
Serving
To a bowl, add some of the noodles.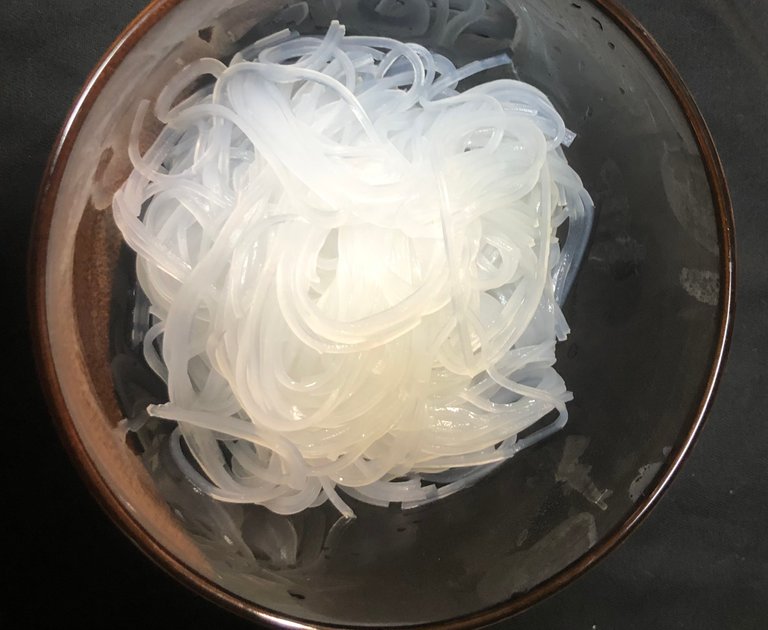 Add tofu, carrots and greens,egg, chicken.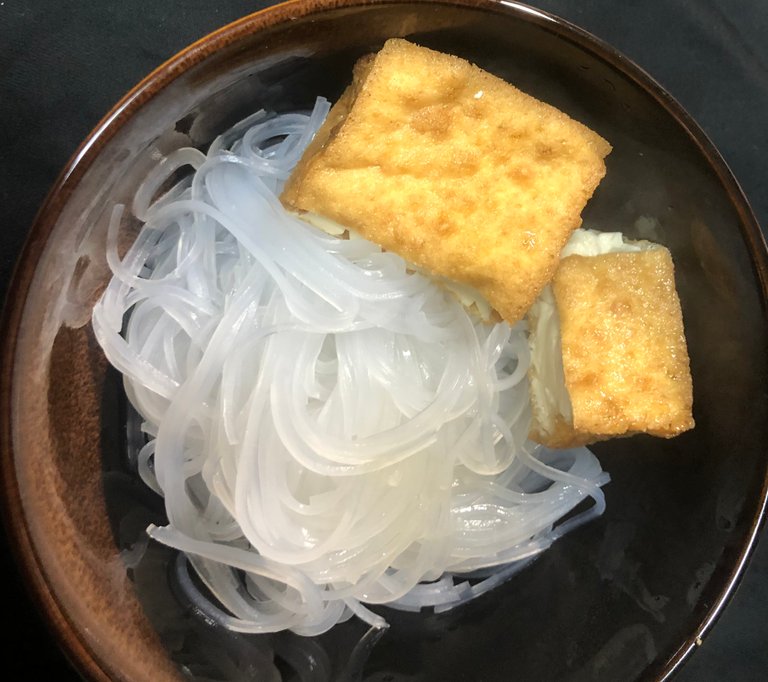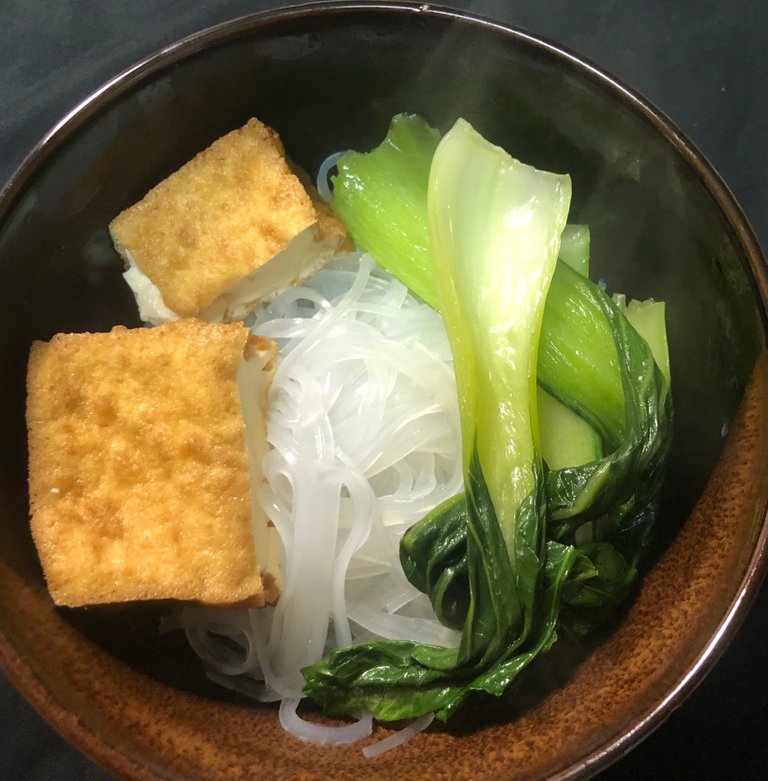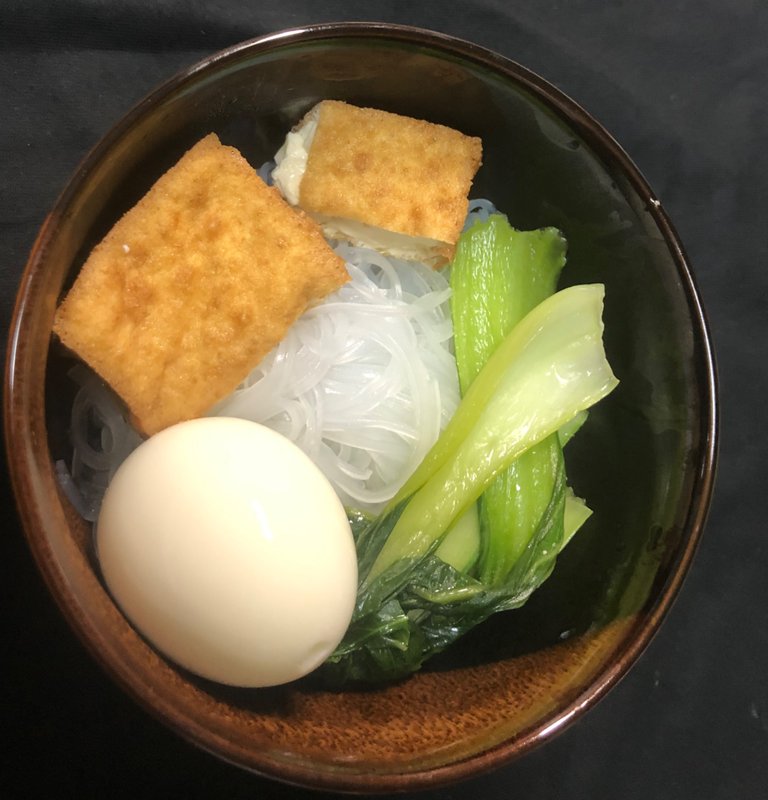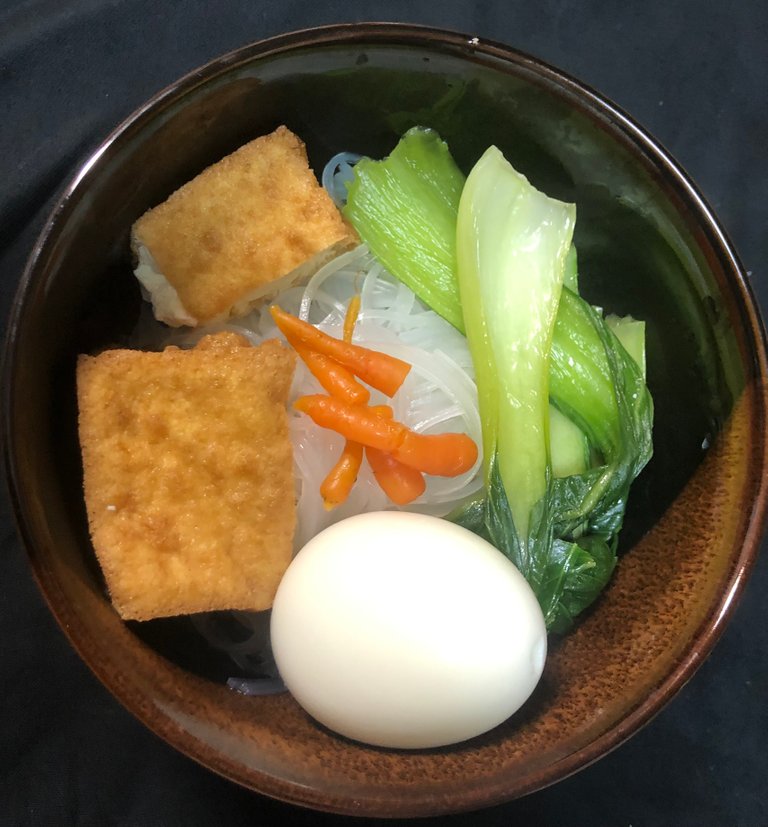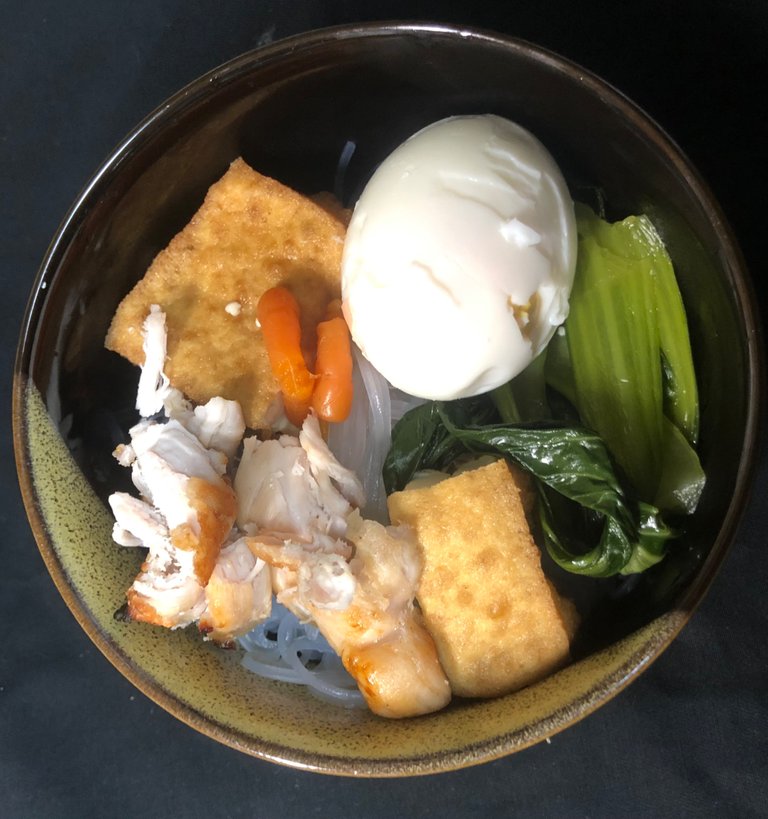 Pour the soup over the contents of the dish.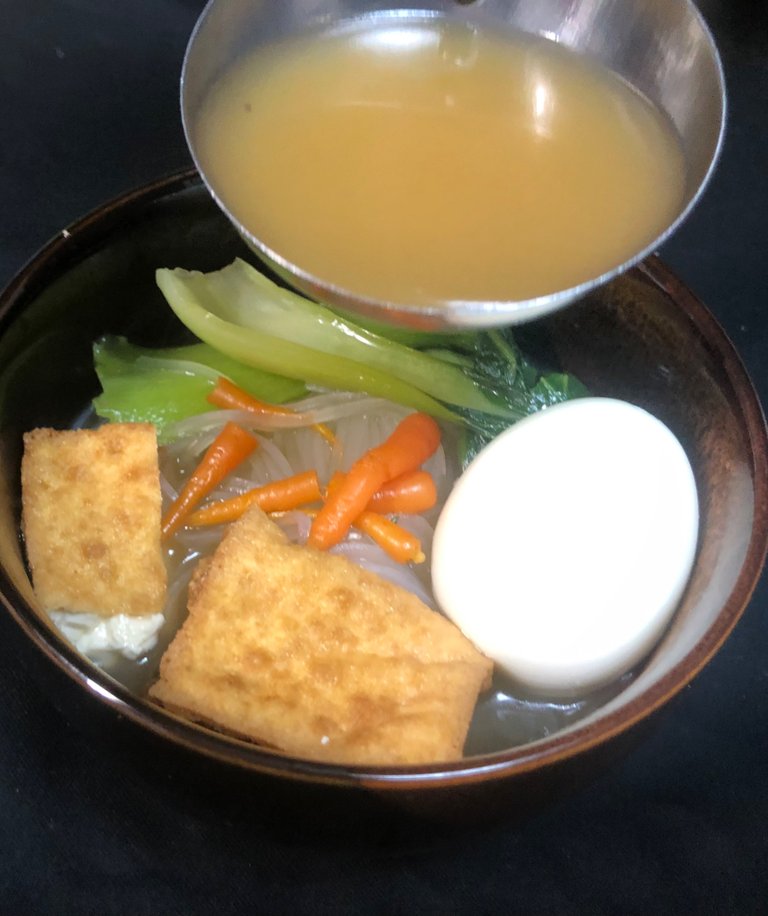 Serve warm. This soup served for 4 people. Some were served with chicken and some , without. I used an orange base to highlight the dish and the home-grown carrots.
😃Thank you for reading my post. Please share with me dishes that encourage you or your family to have more vegetables.
Look out for part 4 of the 5Ss that make my kids eat more vegetables.
Have a lovely weekend.🎶