Hello friends,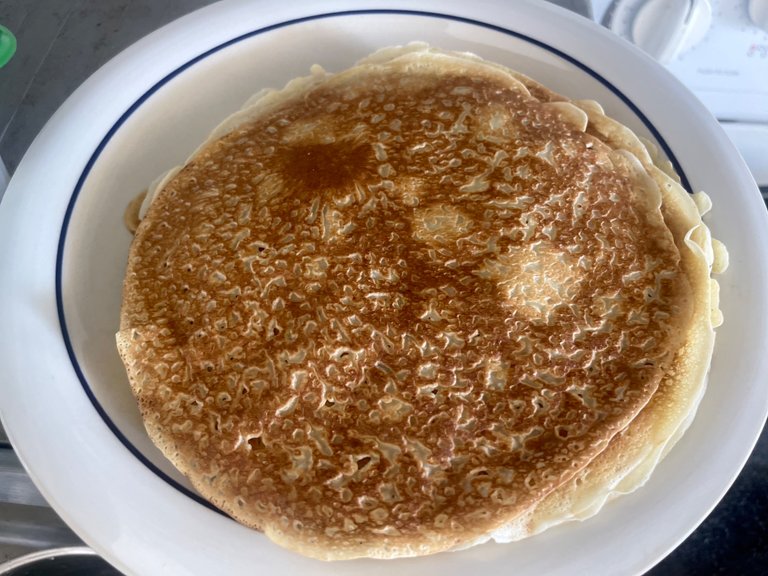 This morning it took awhile for me to get up, so when I finally woke up it was already bright outside and I didn't feel like cooking oatmeal. I decided to make blintzes.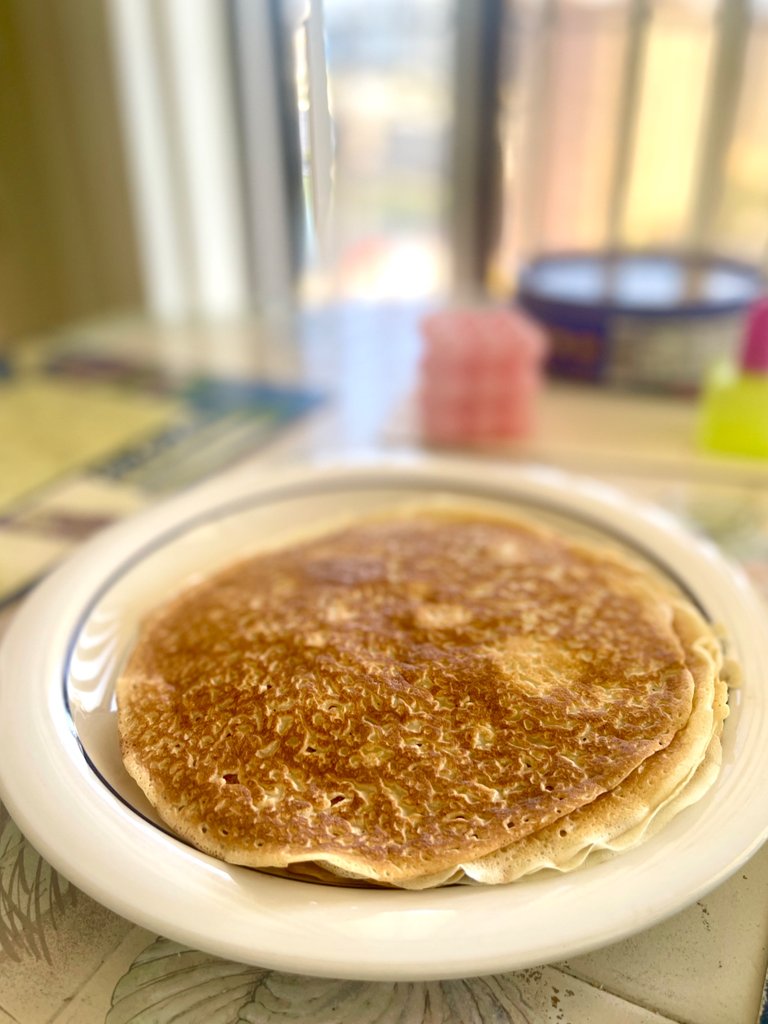 I like making them and I love eating them even more 🥞.
Unfortunately I wasn't planning on making post with these photos at first and later realized, why not?
Here is my recipe.
Egg - 1
Sugar - 1 Tbsp
Flour - 2 cups
Baking soda - 1/2 tsp
Salt - 1 pinch
Milk -1/2 cup
Buttermilk - 1/2 cup
Water - 2 or 3 cups (enough to make batter more thin than for pancakes)
Oil - about 1 Tbsp
Preparation.
Mix in all the ingredients in a big bowl, whisk it good, so there's no lumps. The consistency should look like kefir.
Heat your non stick pan or you can use stainless steel, just make sure you oil it. When the pan hot enough pour about 1/4 cup of batter and turn your arm that way so batter spreads all over the pan. Cook it for a minute or a little less, flip using spatula and cook another side the same way.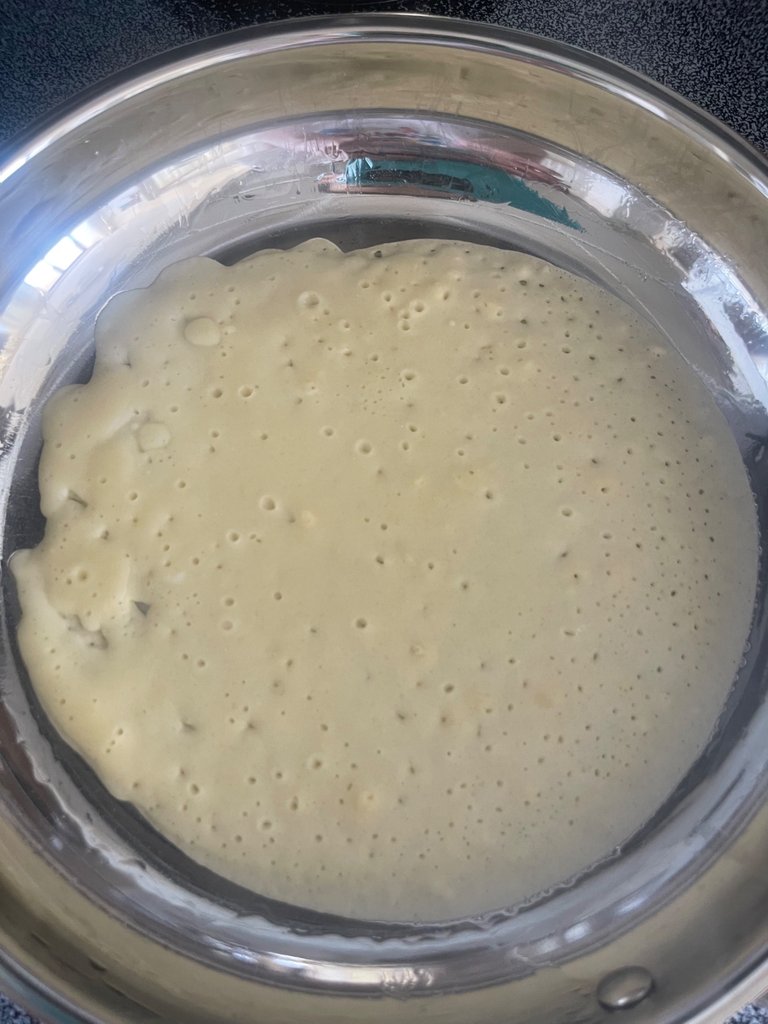 Eat with a favorite toppings like honey, jam or cottage cheese.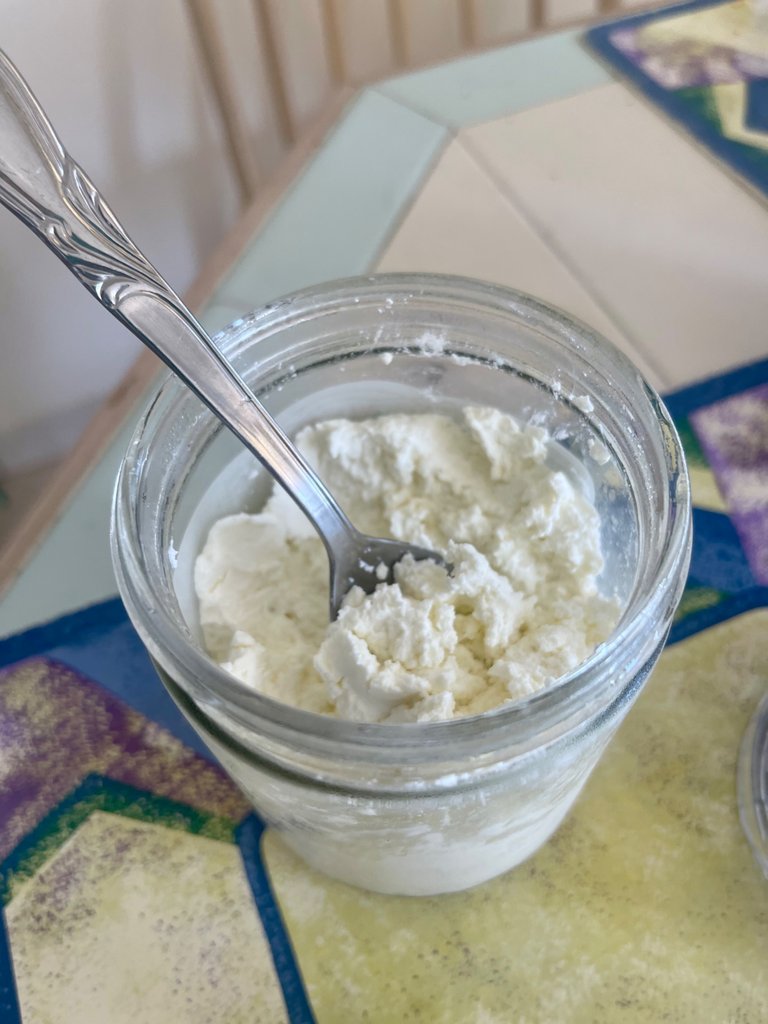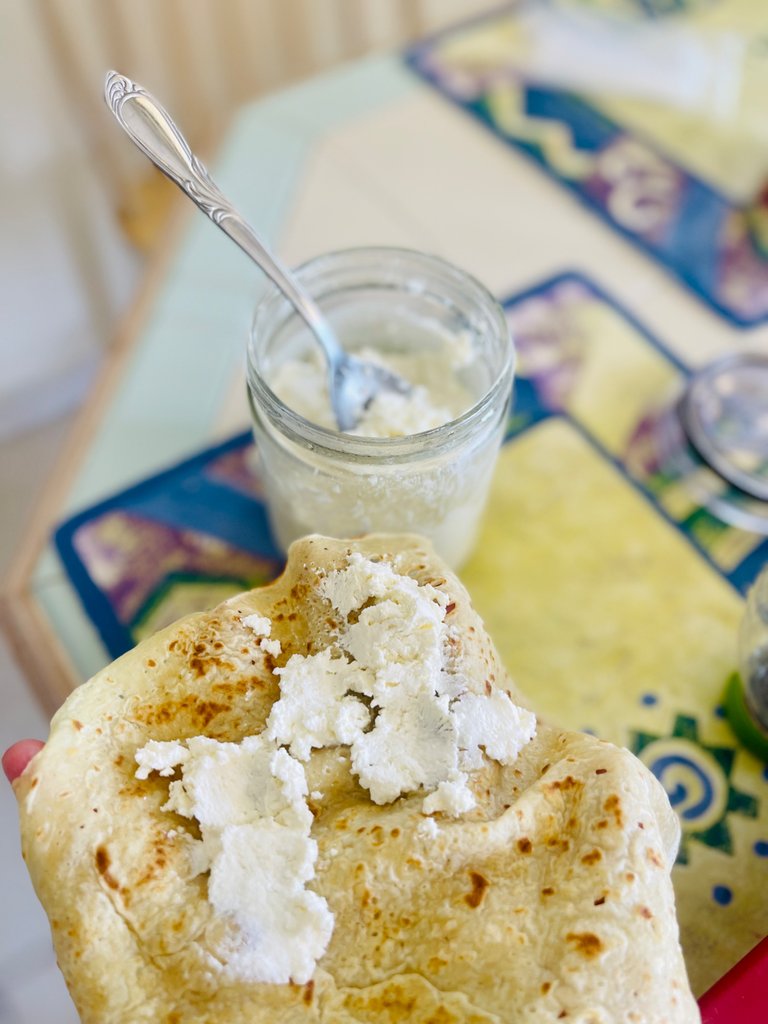 I ate blintz with my homemade cottage cheese, yummy.
Just spread the toppings on the blintz, fold it in half, and roll it.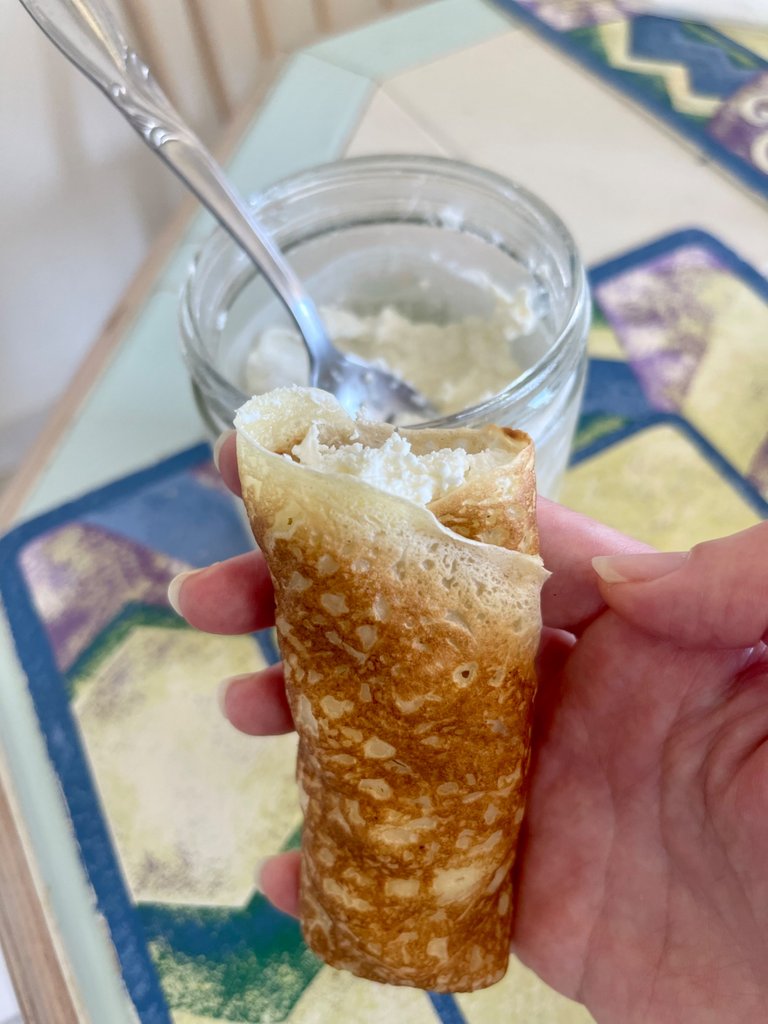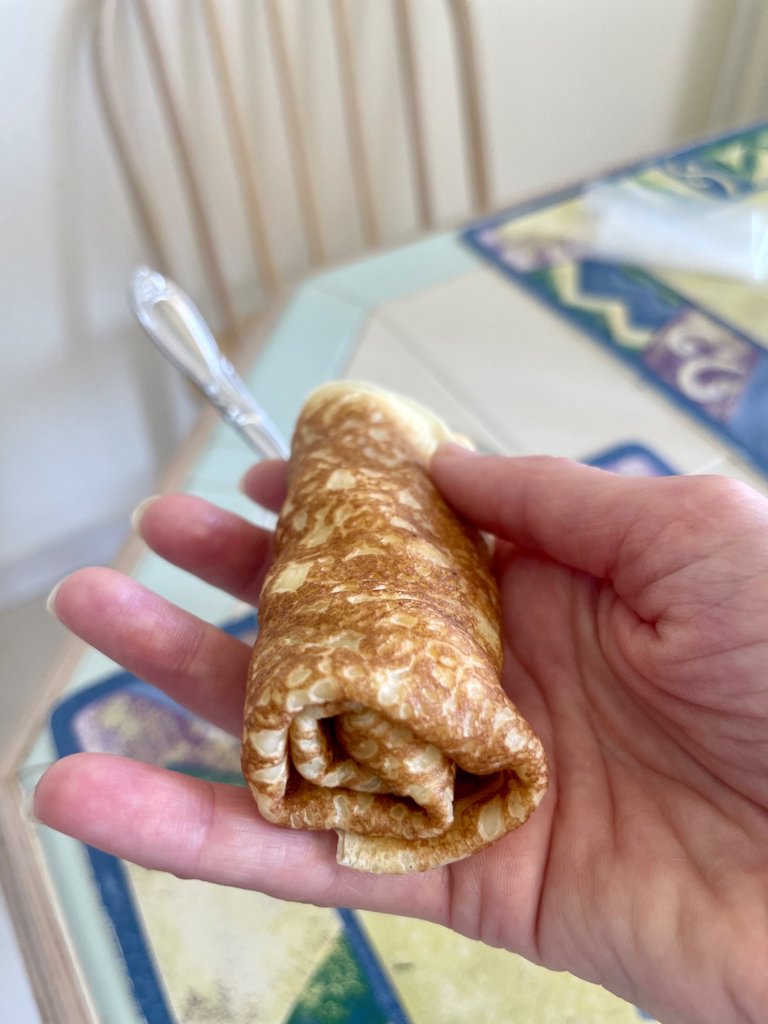 I hope you enjoyed the recipe.
All the photos in my posts are taken by me, copyright (c) @artmom.
| Device | IPhone 12 Pro |
| --- | --- |
| Theme | Recipe |
| Object | Blintzes |
| Captured by | @artmom |
Thank you for visiting!