Good evening dear gourmets ! Today, I'd like to share with you a soup that is easy to make, cooks up rather quickly and has powerful yet delicate flavors at the same time :) It's a soup that we made for Christmas dinner and that I frankly loved ! So as it's raining and we're both a bit sick, what could be better than taking the time to prepare a dish that brings back good memories and that is also in its own way a medicine with the spices inside ?
You'll see, it's very simple...!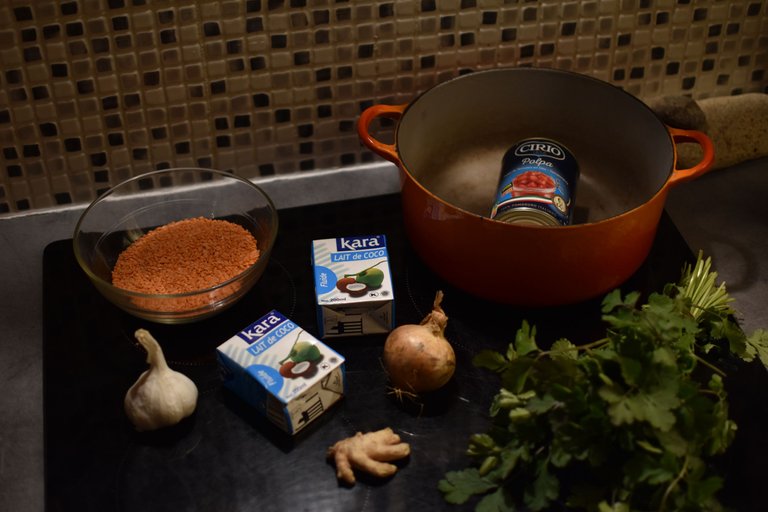 Here is the original recipe :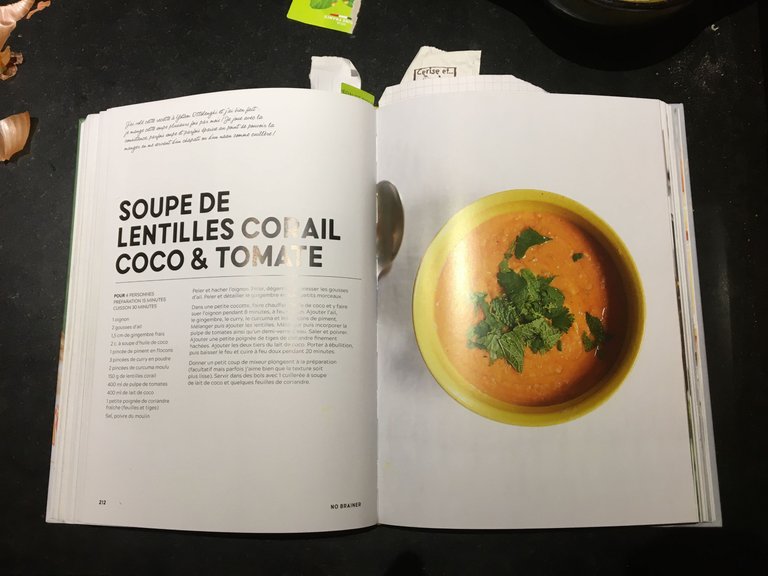 You will need :
150 grams of coral lentils
400 ml coconut milk
400 ml tomato pulp
1 onion
2 or 3 cloves of garlic
ginger to taste
coriander
1 tbsp. coconut oil
chilli flakes, ground turmeric and curry powder, about a heaping teaspoon of each.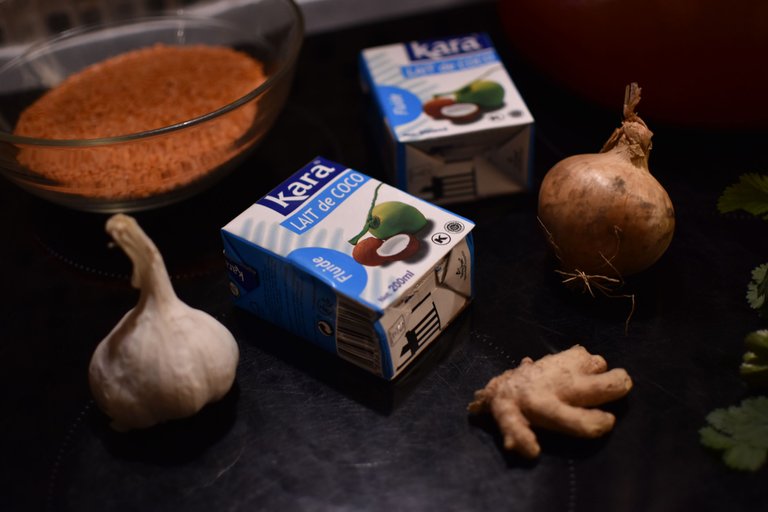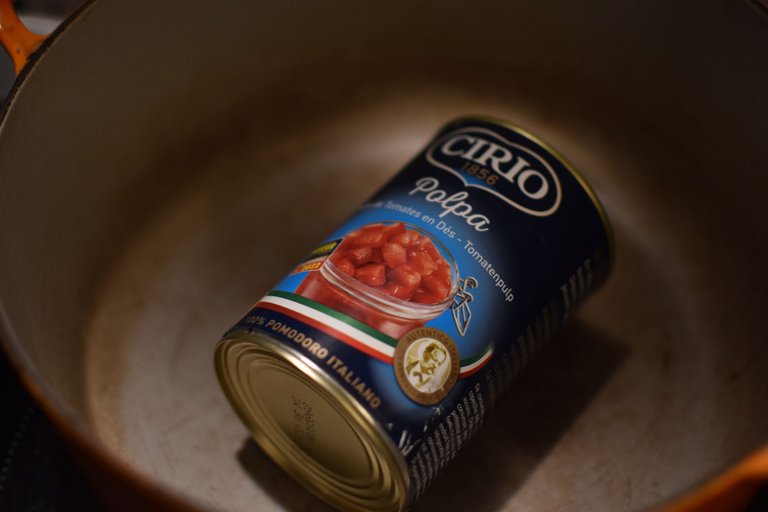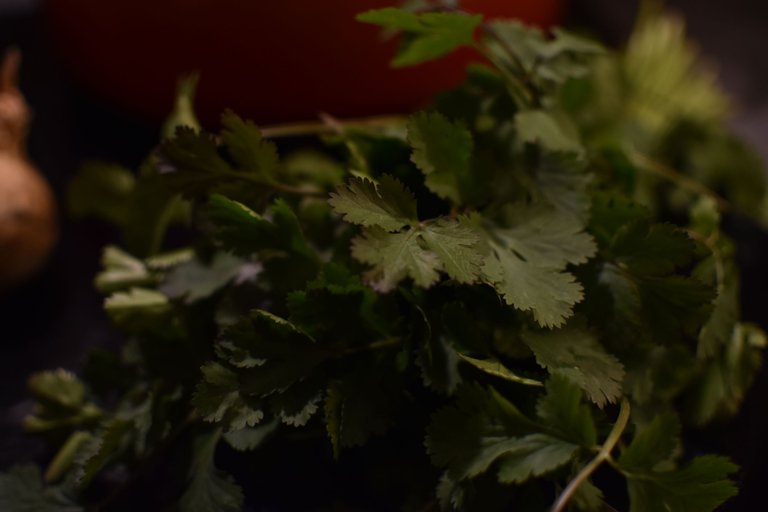 Now that you have everything, let's get to the recipe !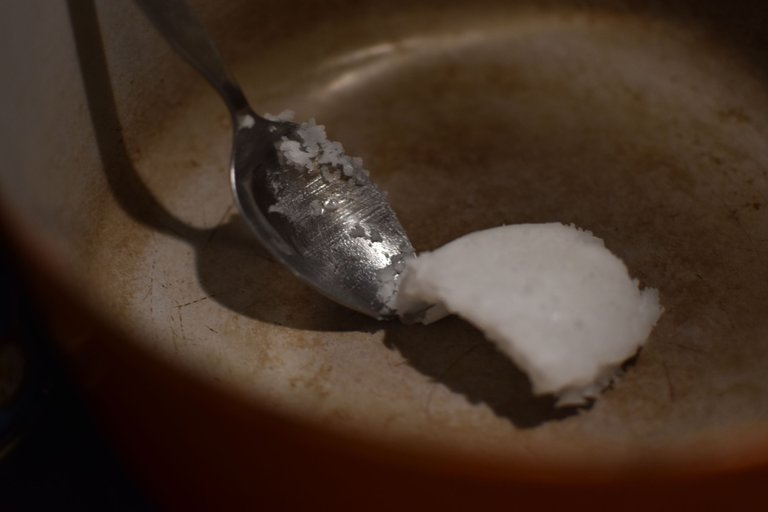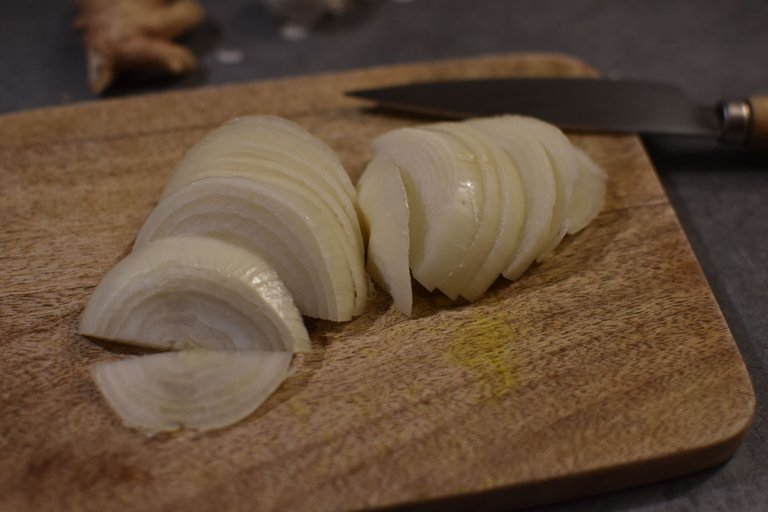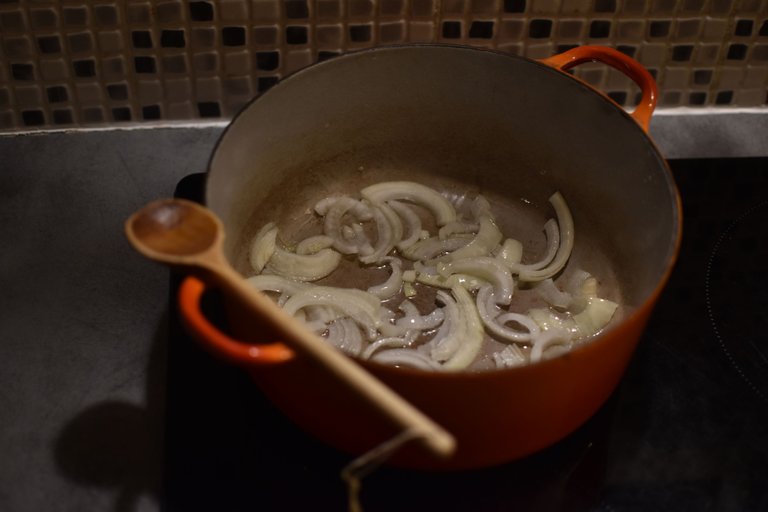 Heat the coconut oil, chop your onion and add it to the pan over medium heat.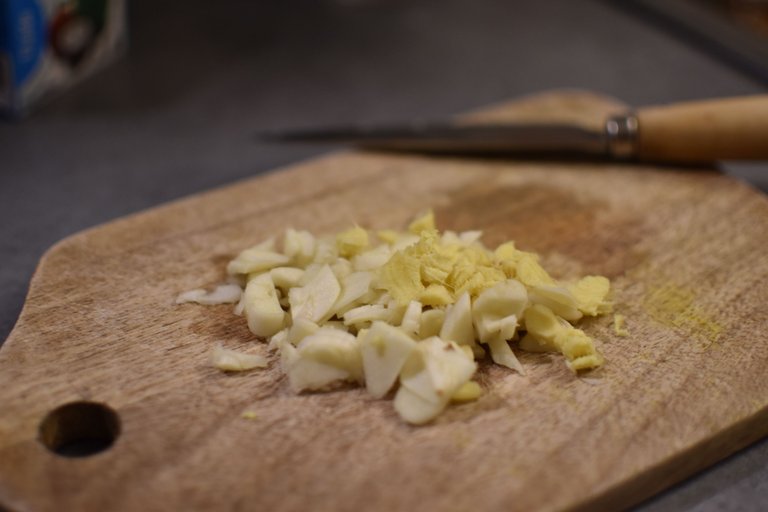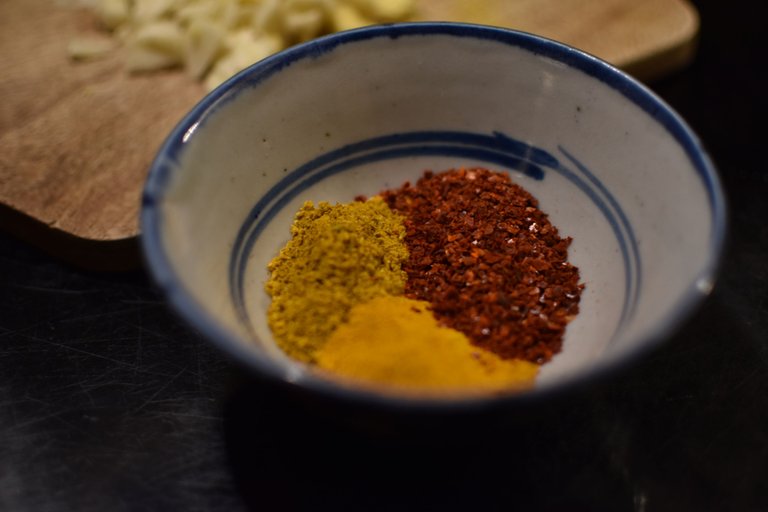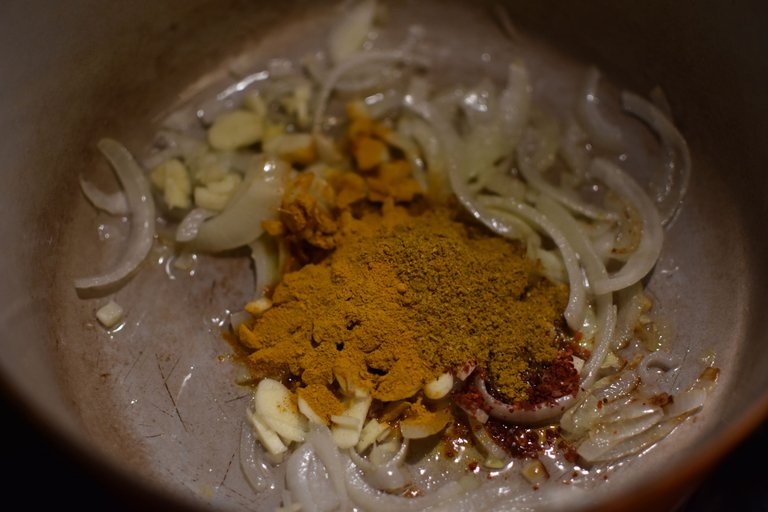 Mince your garlic with the ginger and add it to your spice mixture when the onion has sweated well.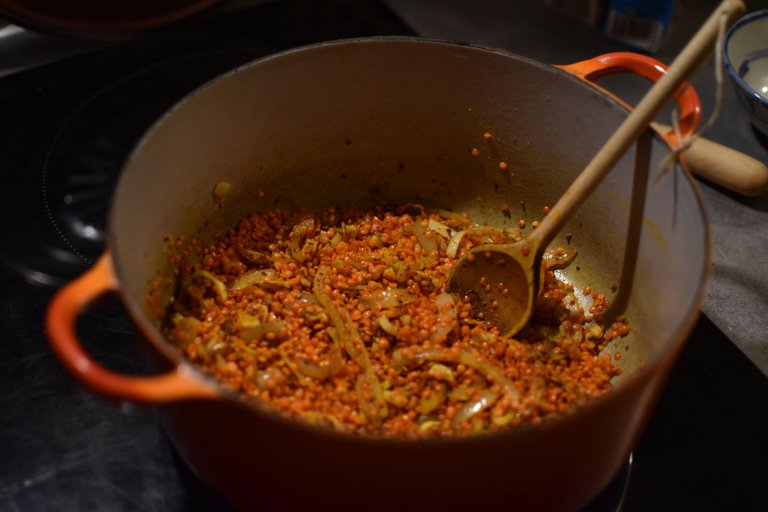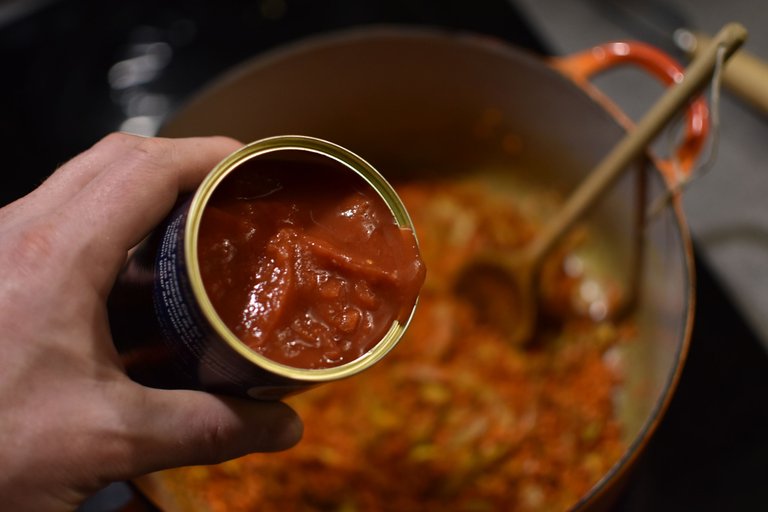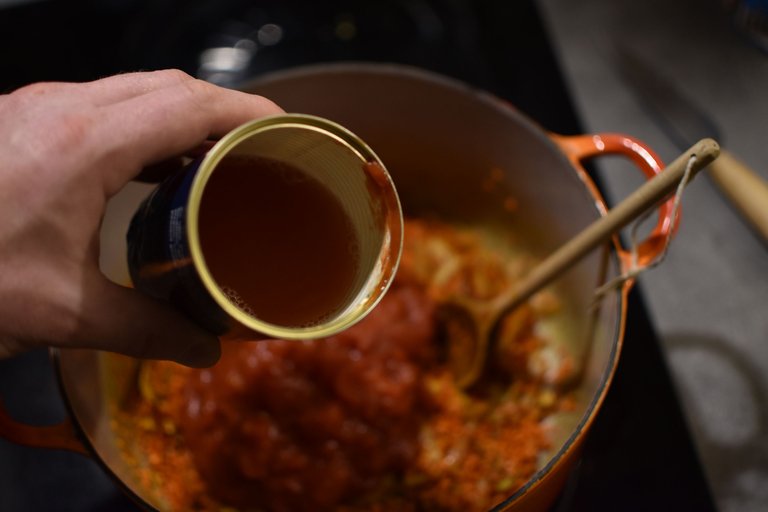 After a few moments, add the lentils and then the tomato pulp with half a glass of water.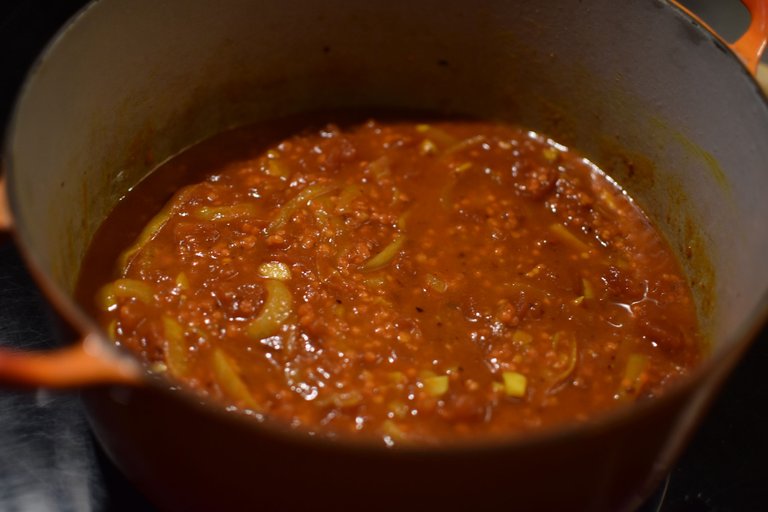 Let it boil for a few minutes. Then put on a low heat.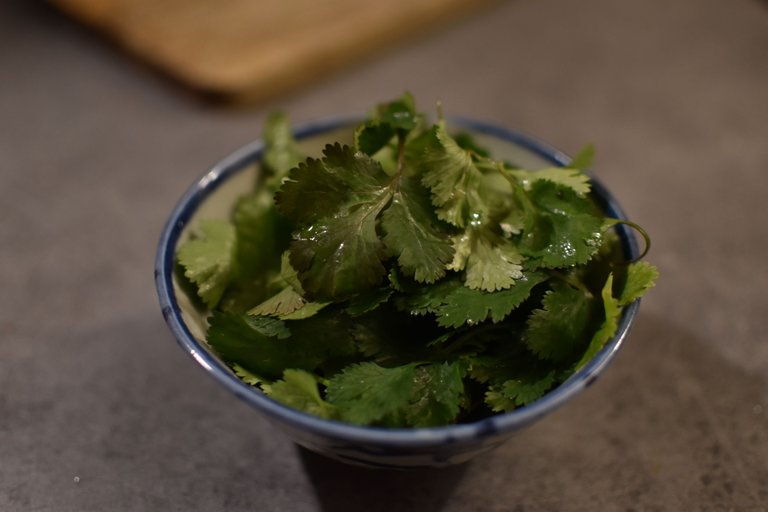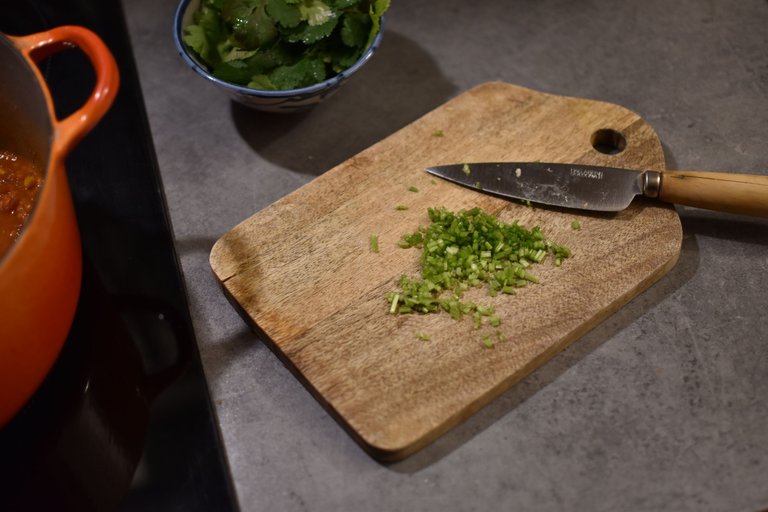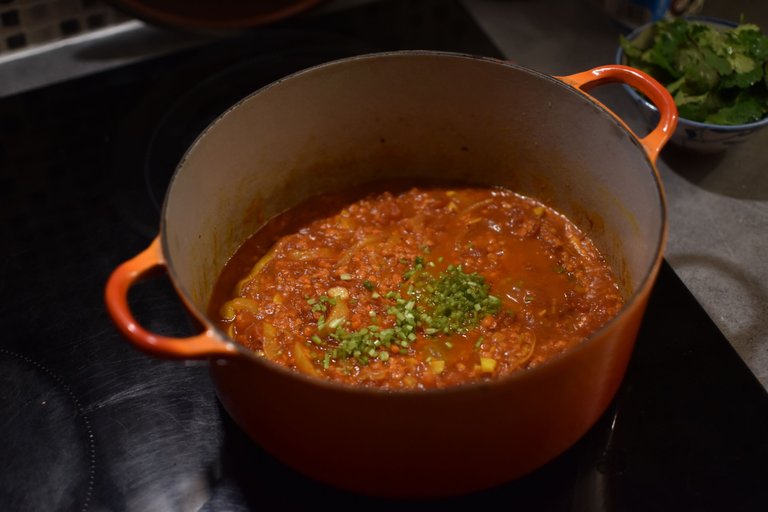 Prepare the coriander and chop a small handful of stems and add to the mix. The leaves are for the end.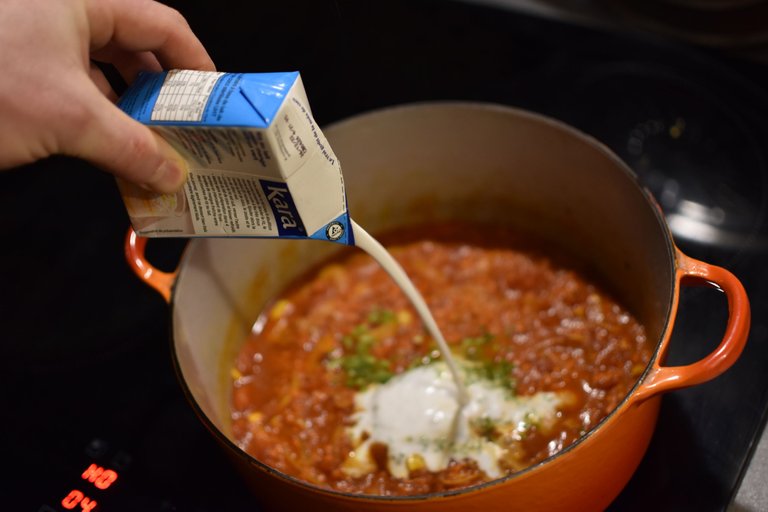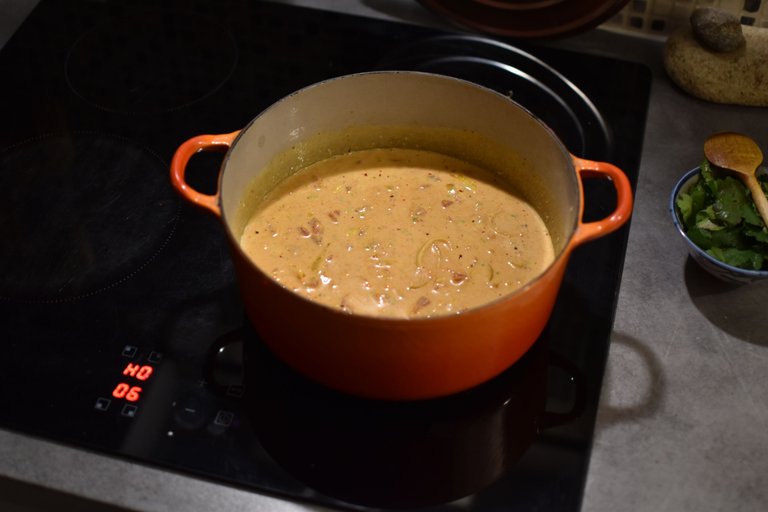 Add the coconut milk. In the recipe it says you can do it in two batches, but I put it all in at once.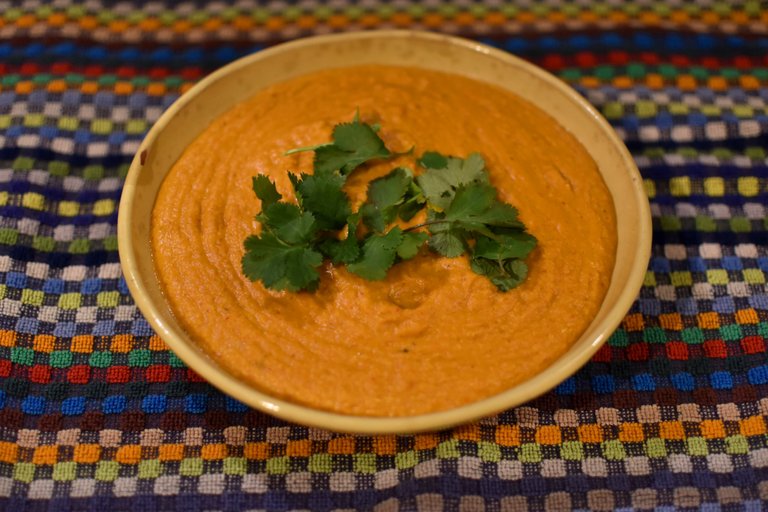 This is optional, but you can put a blender in it, I did this time, but I like both versions :)
Serve, add the coriander and you're done !
I hope you like this recipe as much as I do :) Thanks for visiting and see you soon,
<3
---
You can find information about my camera in this article. Please note that all these images are mine, please ask my permission to use them.
---
---
---
Bonsoir chers gourmets ! Aujourd'hui, je vous propose une soupe simple à faire, à la cuisson plutôt rapide et aux saveurs puissantes et délicates à la fois :) C'est une soupe que nous avons réalisé au repas de Noël et que j'ai franchement adoré ! Alors comme il pleut et que nous sommes tous les deux un peu malades, quoi de meilleur que de prendre le temps de ce préparer un plat qui rappelle de bon souvenirs et qui est aussi à sa manière un médicament avec les épices que l'on trouve à l'intérieur ?
Vous allez voir, c'est très simple ..!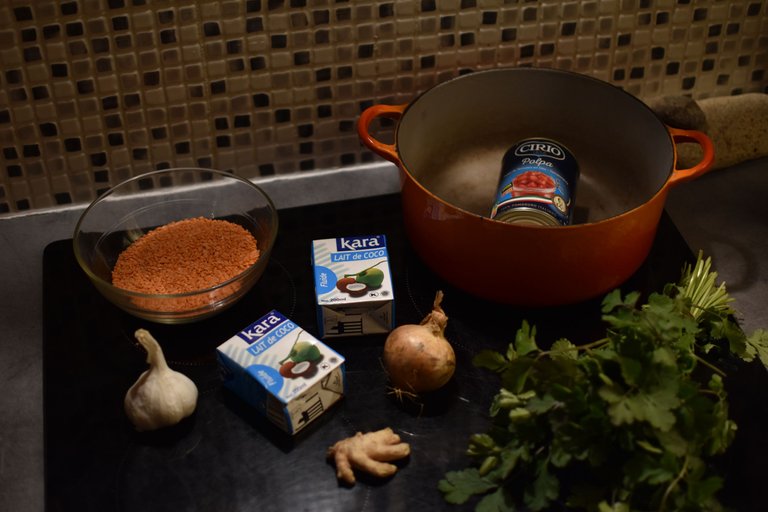 Voici la recette originale :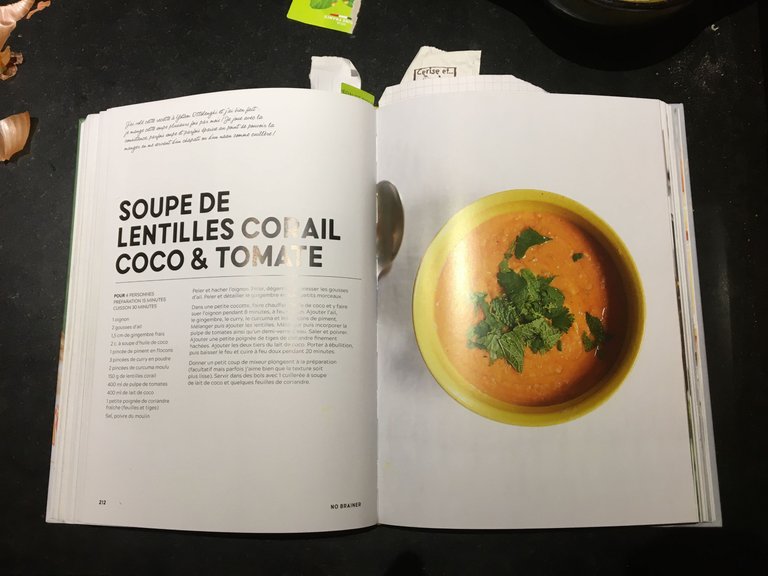 Vous aurez besoin de :
150 grammes de lentilles corail
400 ml de lait de coco
400 ml de pulpe de tomate
1 oignon
2 ou 3 gousses d'ail
du gingembre selon votre goût
de la coriandre
une cuillère à soupe d'huile de coco
du piment en flocon, du curcuma moulu et de la poudre de curry, environ une bonne cuillère à café de chaque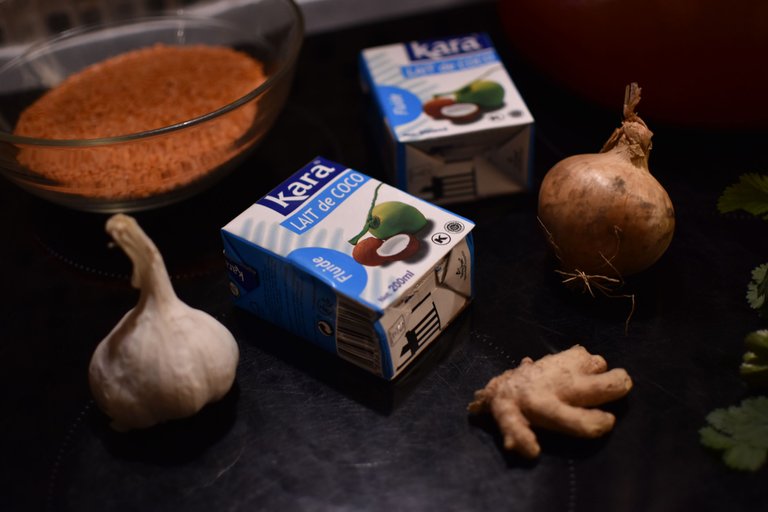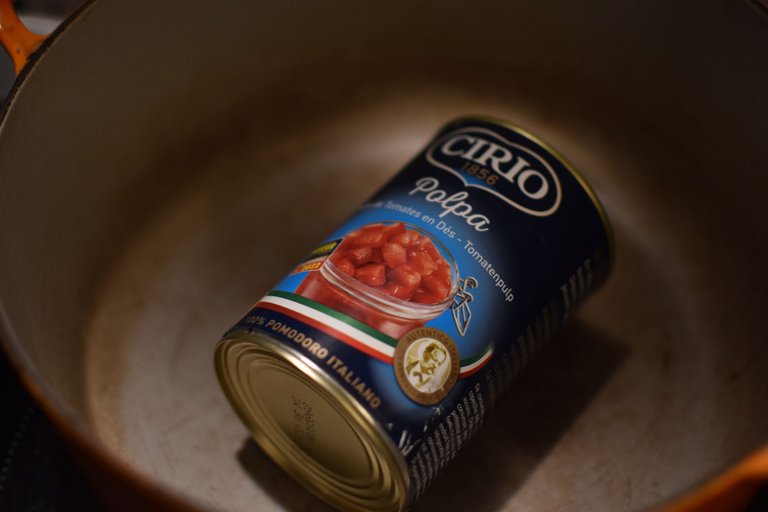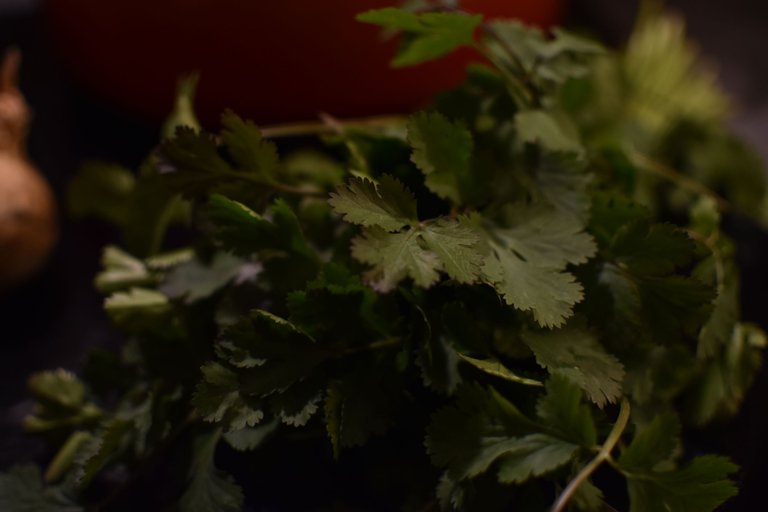 Maintenant que vous avons tout, lançons nous dans la recette !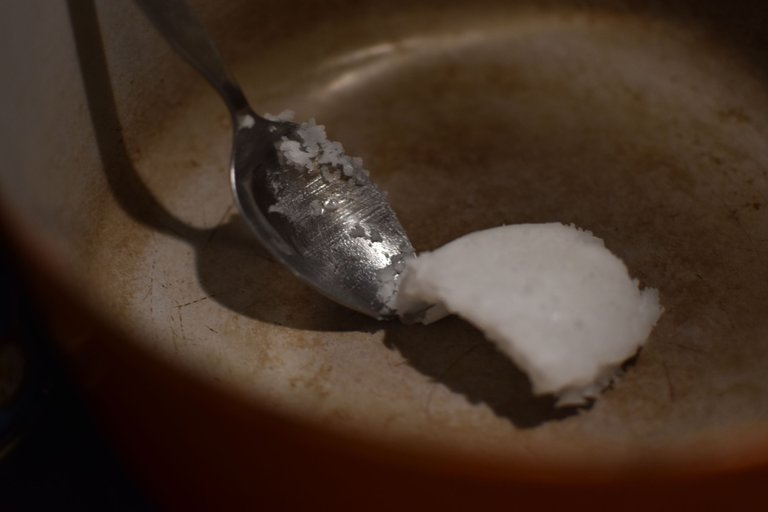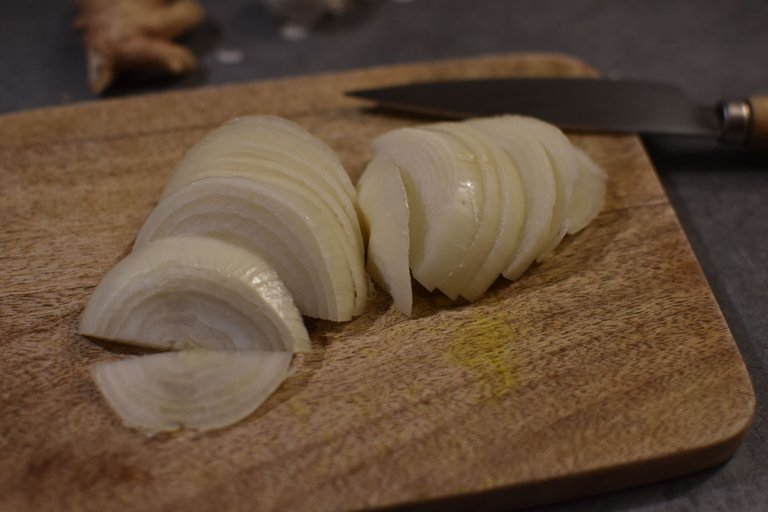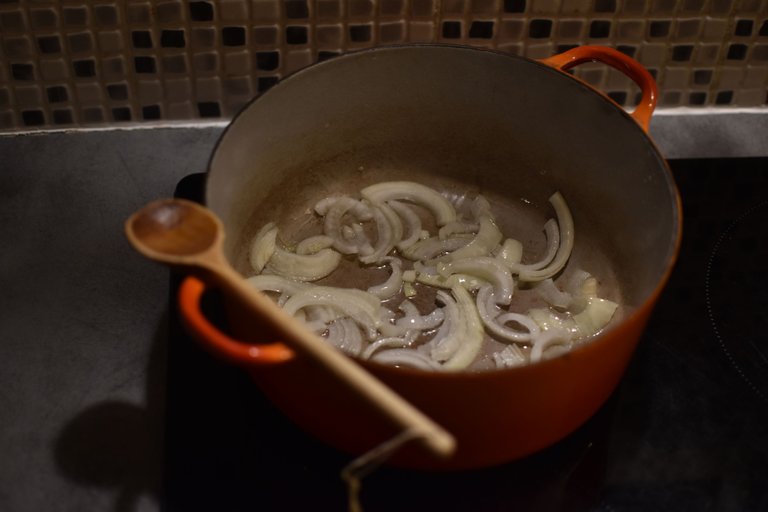 Mettez l'huile de coco à chauffer, émincez votre oignon et ajoutez le dans la casserole à feu moyen.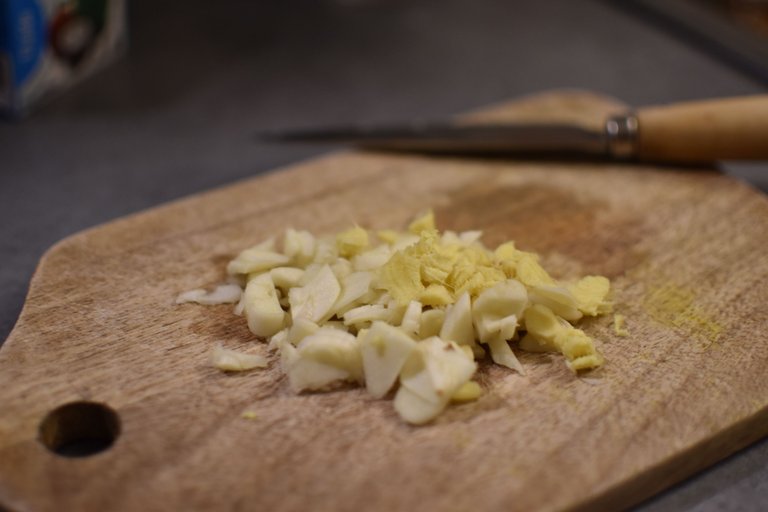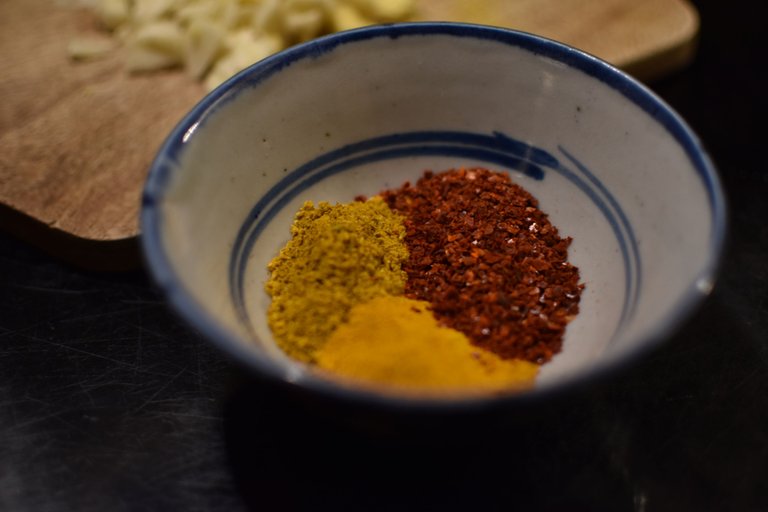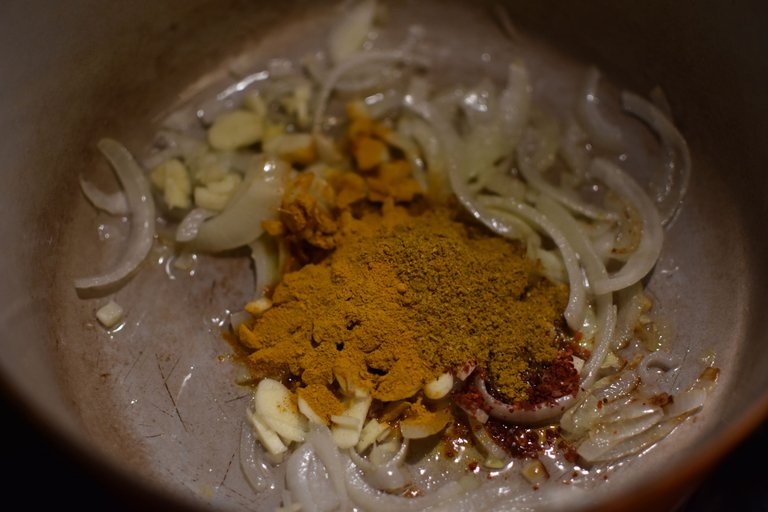 Émincez votre ail avec le gingembre et ajoutez le tout avec votre mélange d'épices lorsque l'oignon à bien sué.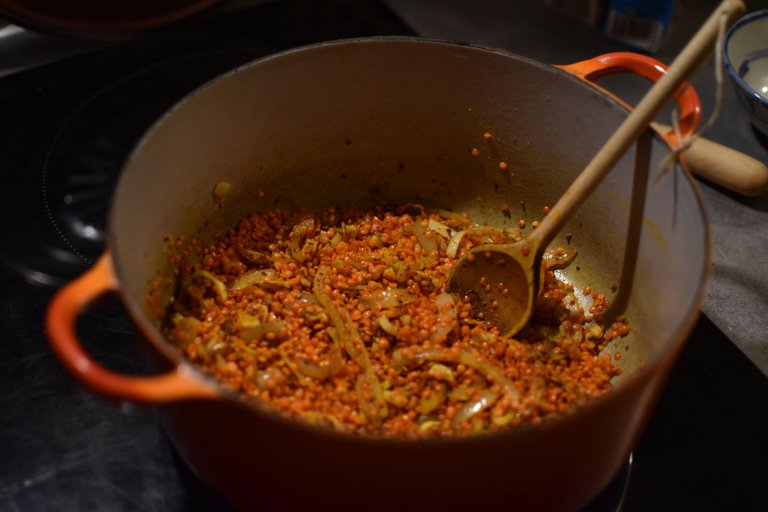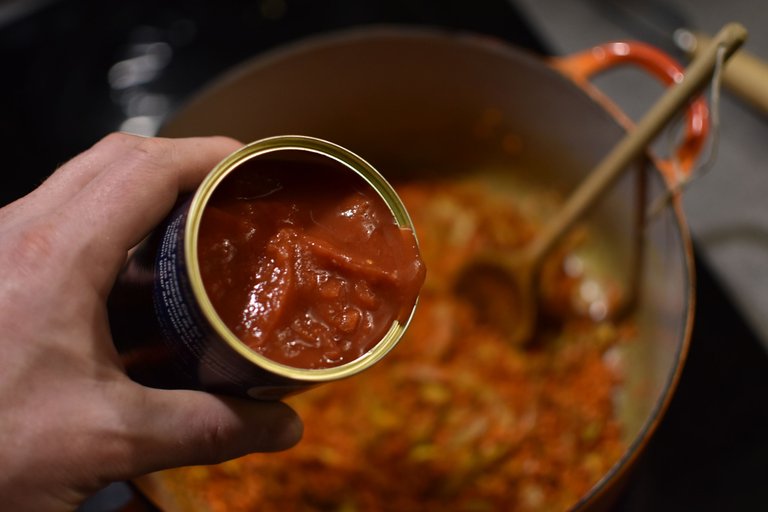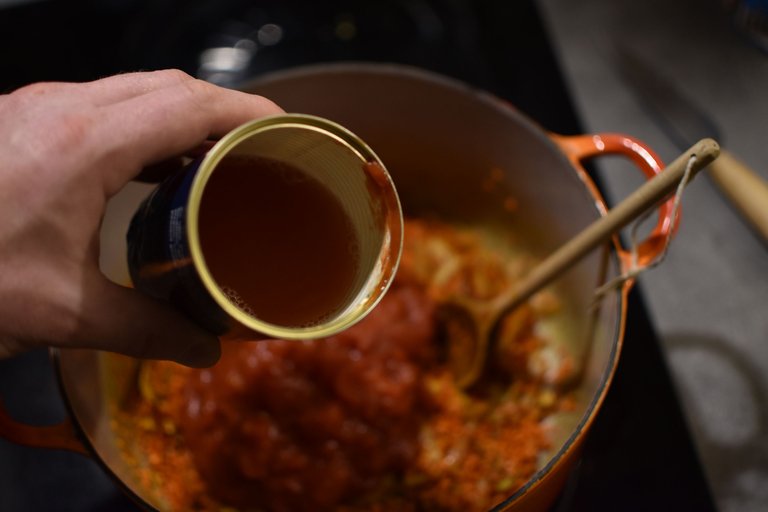 Après quelques instants, ajoutez les lentilles puis la pulpe de tomate avec un demi verre d'eau.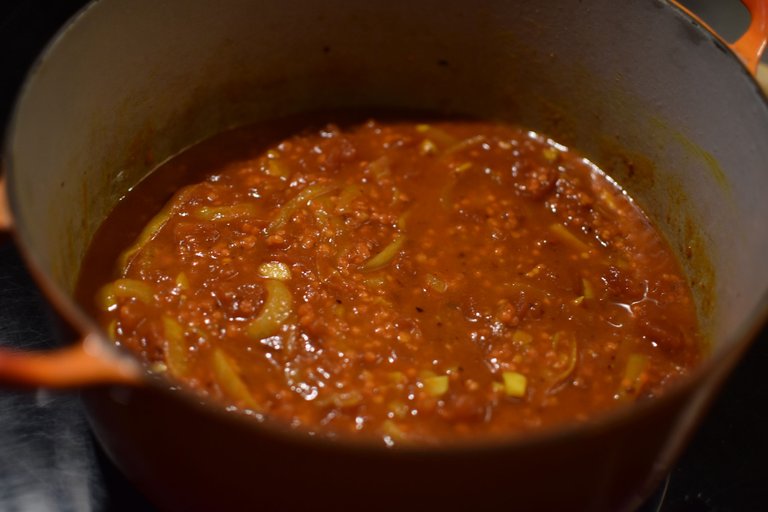 Laissez venir à ébullition pour quelques minutes. Puis mettez à feu doux.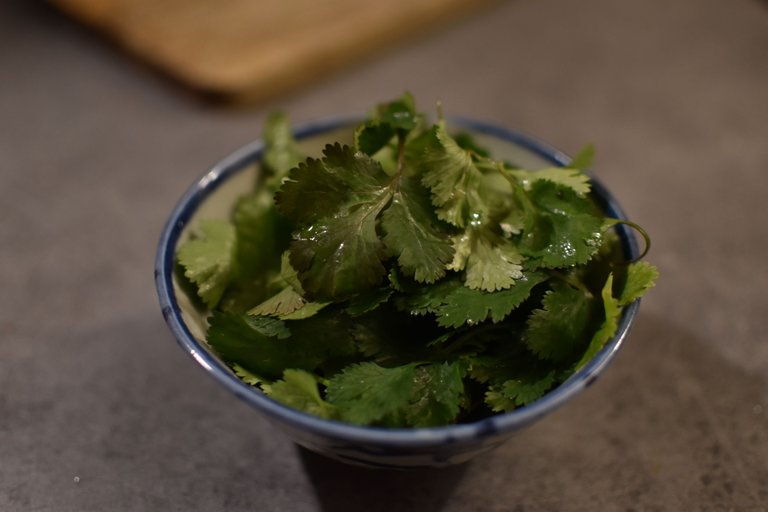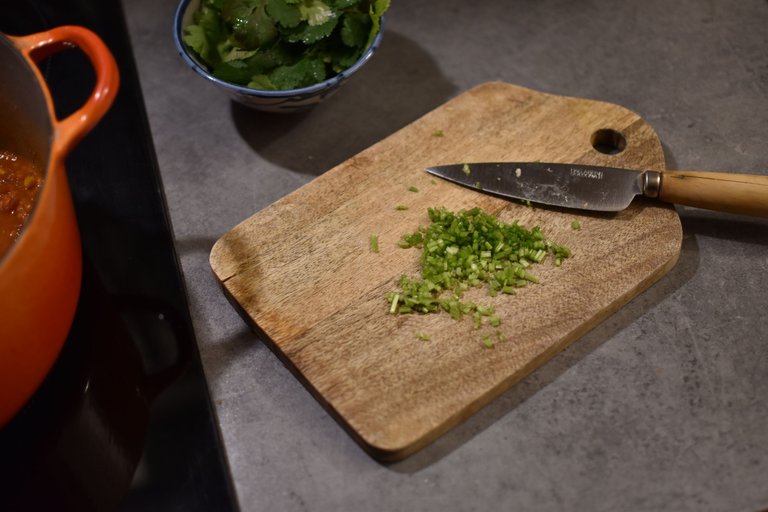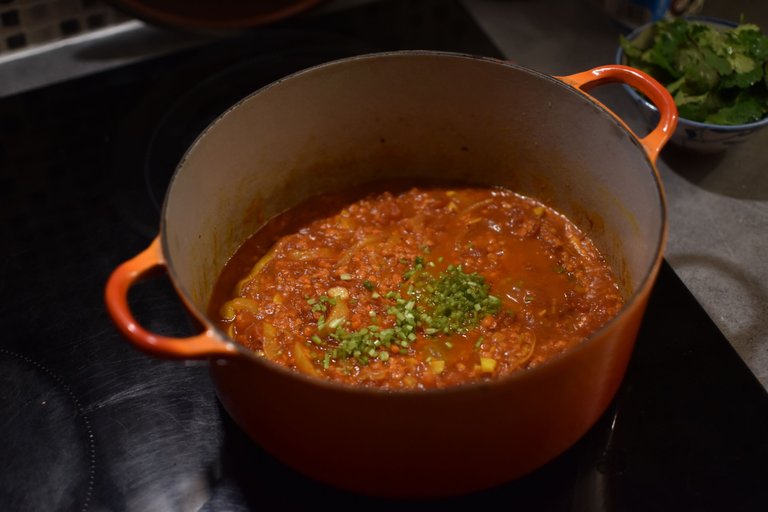 On prépare la coriandre et on émince une petite poignée de tiges que l'on ajoute à l'ensemble. Les feuilles seront pour la fin.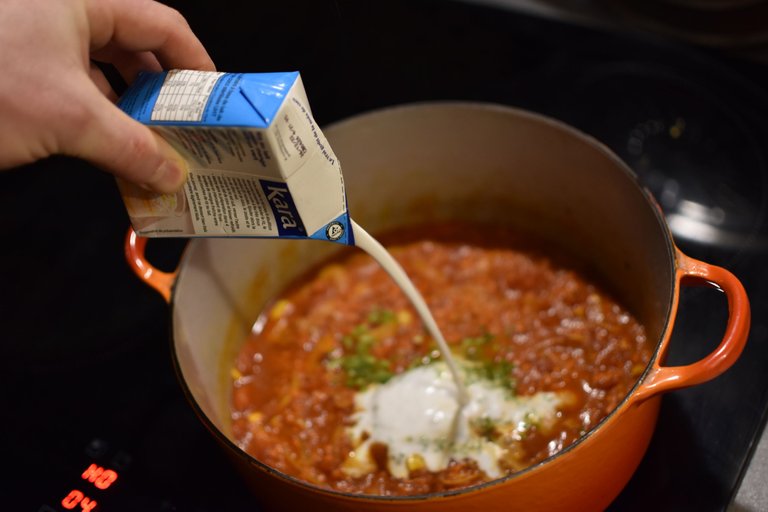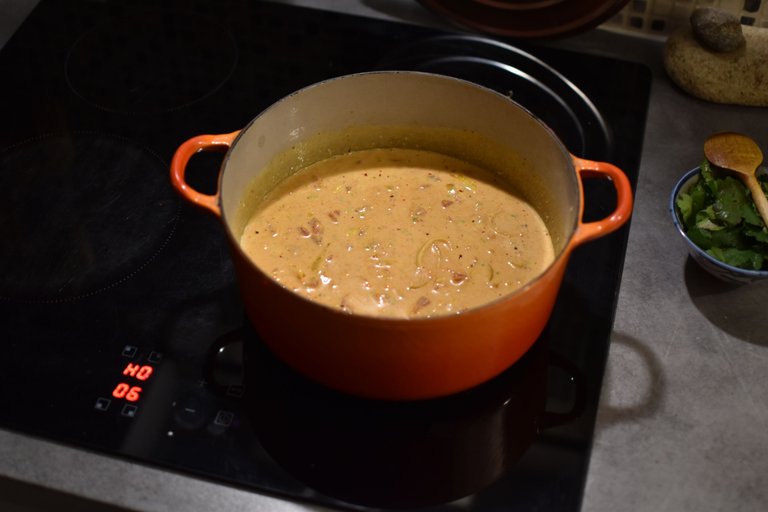 Ajoutez le lait de coco. Dans la recette, il est dit qu'on peut le faire en deux fois, mais là j'ai tout mis d'un coup.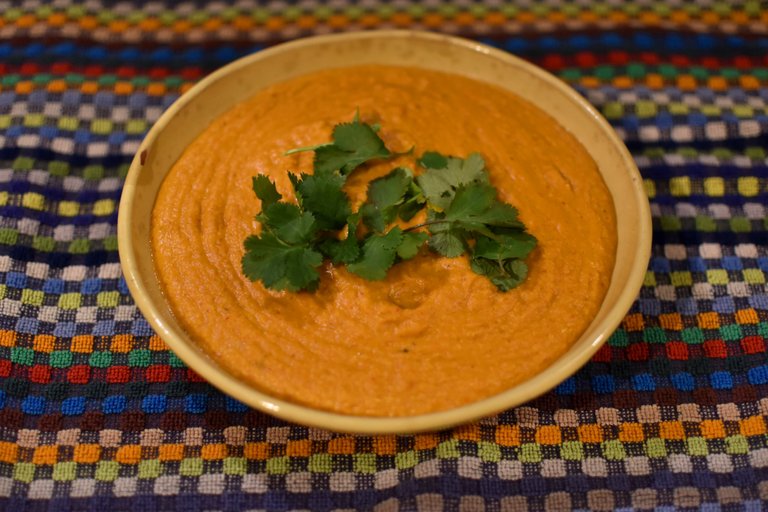 C'est optionnel, mais vous pouvez mettre un coup de mixeur, je l'ai fait cette fois-ci, mais j'aime les deux versions :)
Servez, ajoutez la coriandre et voilà, c'est terminé !
J'espère que vous aimerez cette recette autant que moi :) Merci pour votre visite et à très vite,
<3
---
Vous pouvez trouver des informations sur mon appareil photo dans cet article. Veuillez noter que toutes ces images sont de moi, veuillez me demander la permission pour les utiliser.