---
Dear Friends,
Here we are making steamed rice cake. The process is very simple. You can easily make it at your home. It is very nutritious and oil free also. It is good for health. Once you eat, definitely you will love it.
This cake is very popular in Odisha, India. It is one of the best prassad(Bhoga) of Lord Jagannath, Puri, Odisha, India. The main name of the Prassad is Gaja Manda Pitha.
The picture of the cake is given below.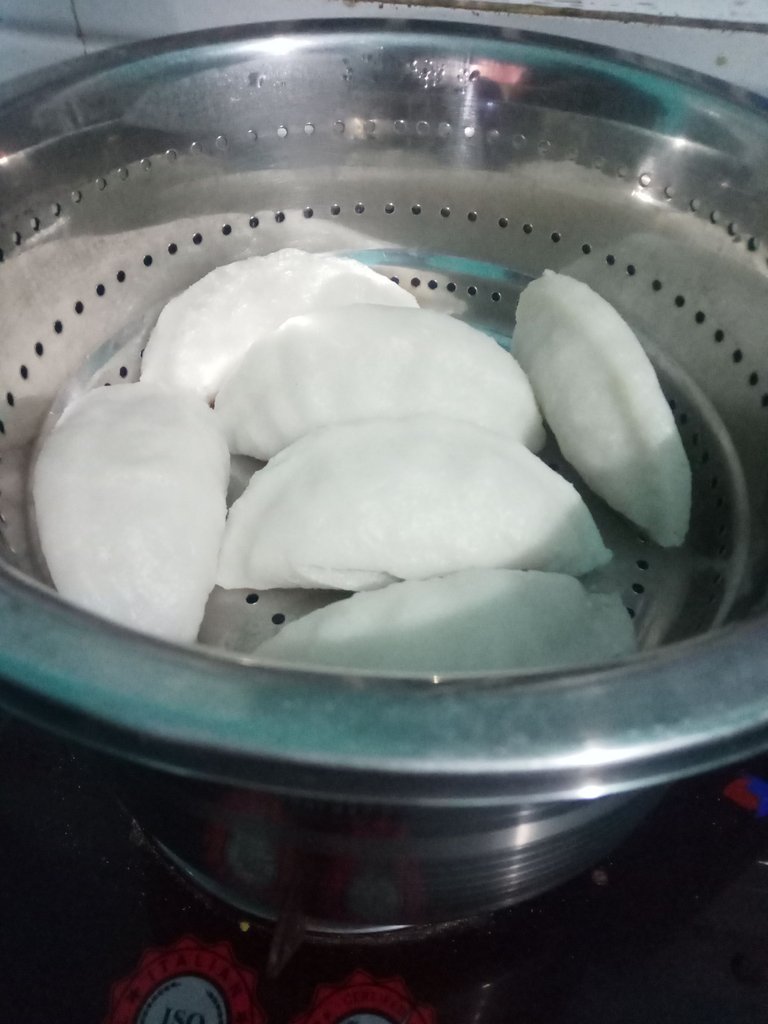 Steamed Rice Cake ( Manda Pitha)
There are many ingredients used in the cake. The main ingredients are Rice flour, Jaggery, Coconut, Cashew, Black pepper, Cardamom, Rasagola (Sweet).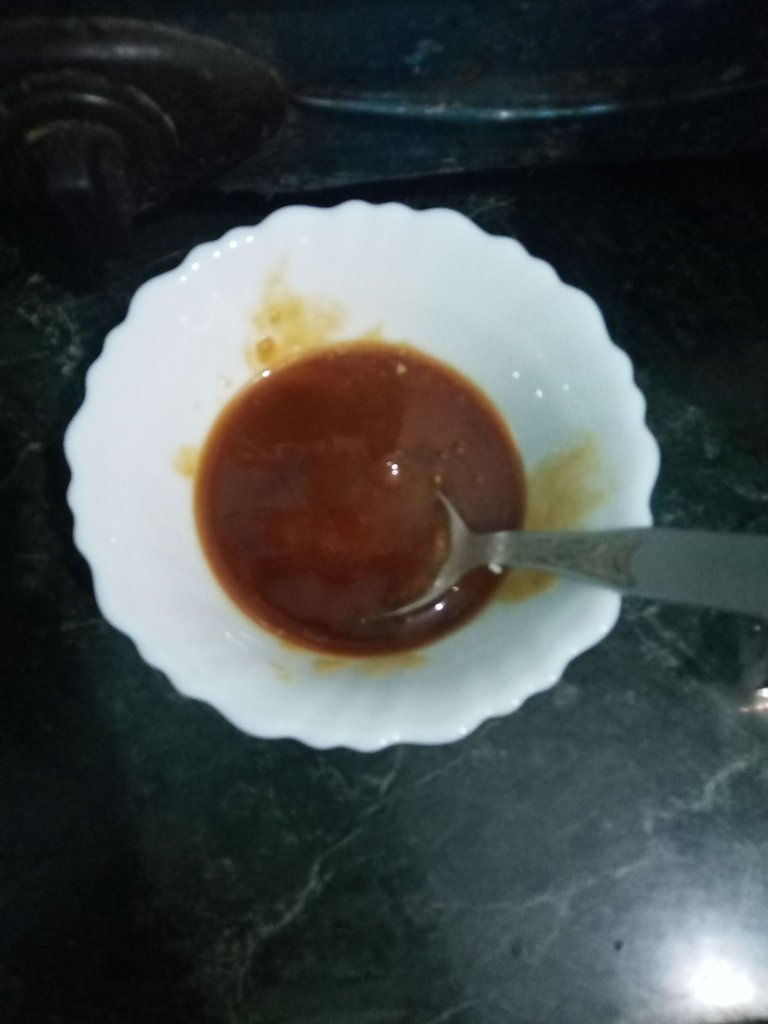 We need jaggery 250 grams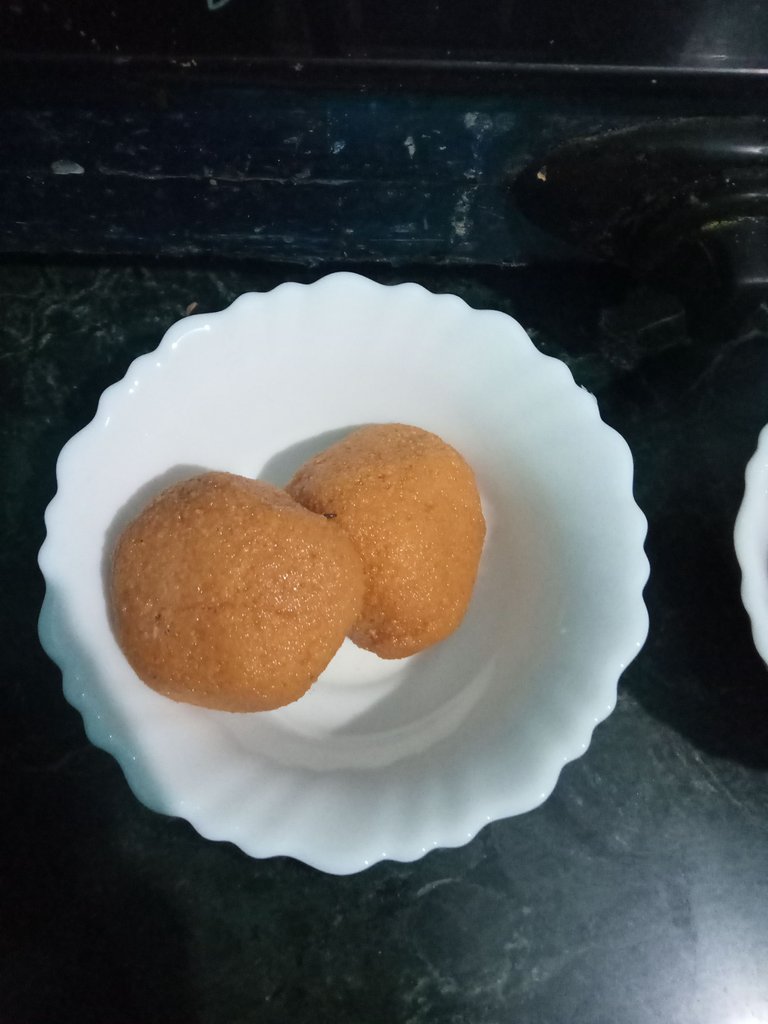 5 to 6 numbers of Rasagola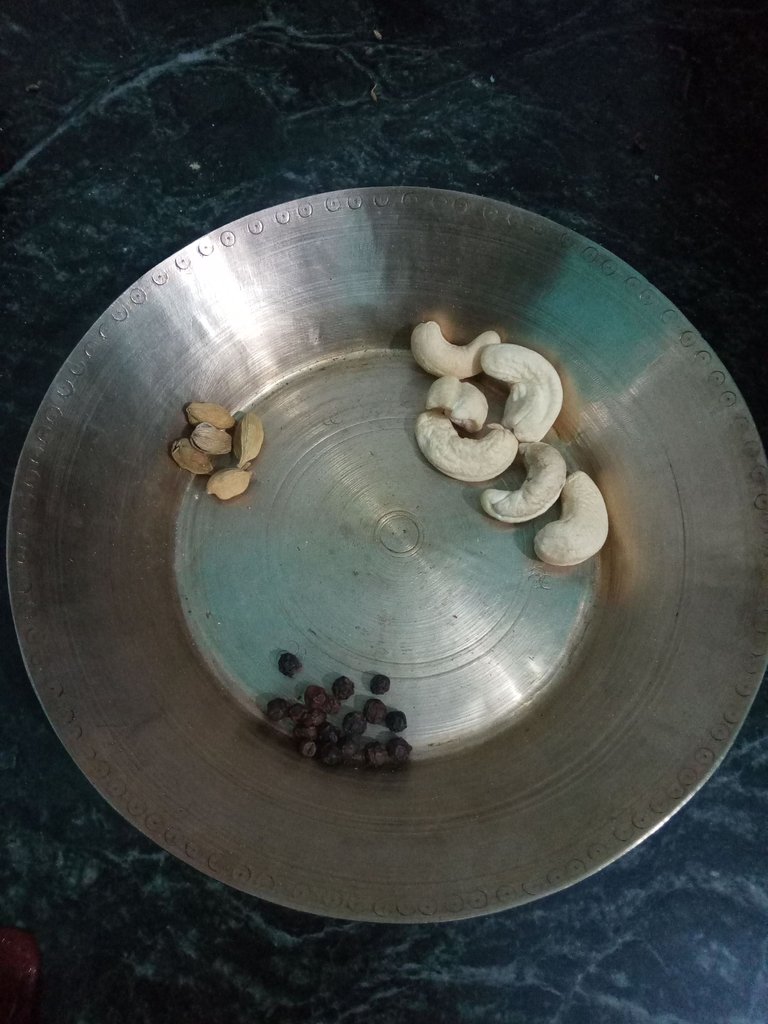 We need 50 grams of cashew, 10 grams of cardamom and 10 grams of black pepper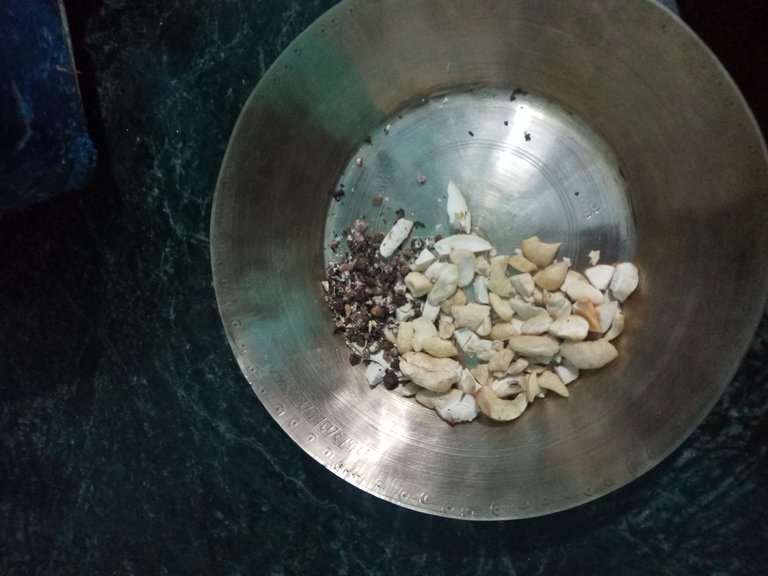 It should make to small pieces like mentioned in the picture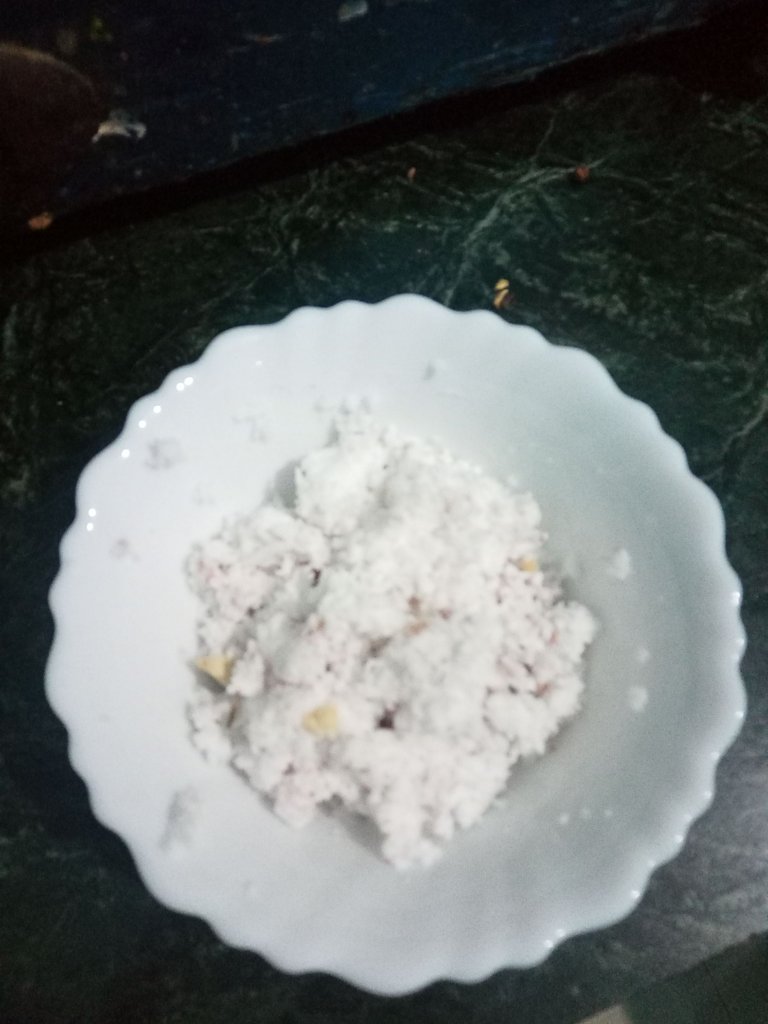 2 numbers of coconut are required and it can be half grinded, should look like the above picture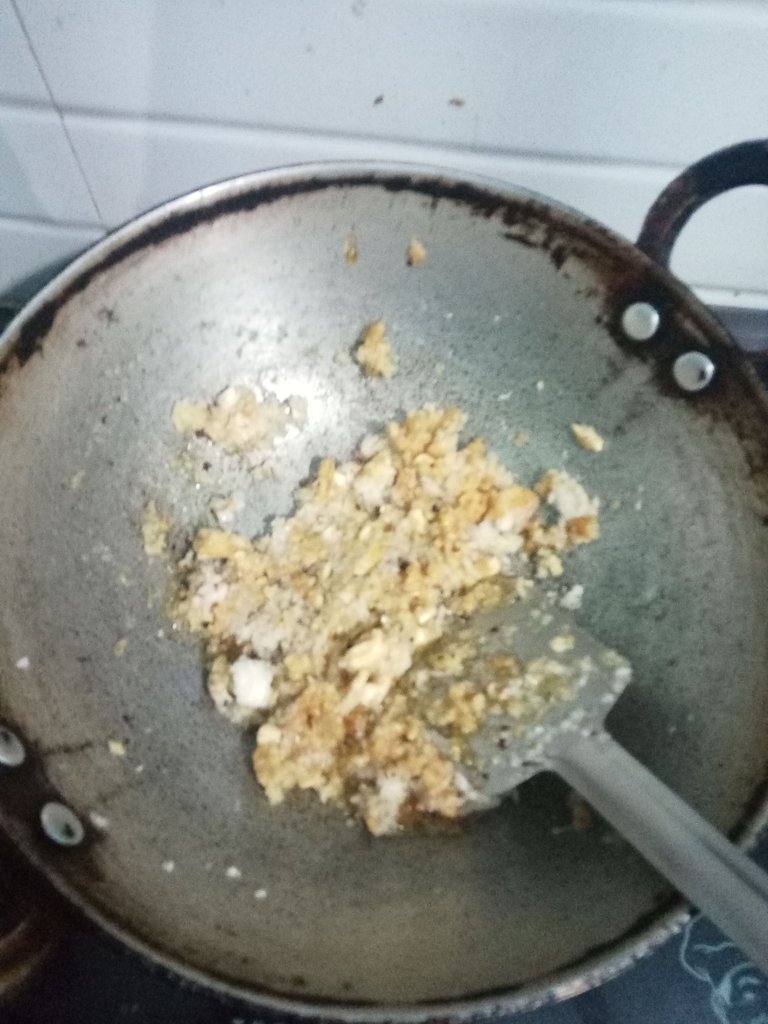 Mix all the ingredients like jaggery, coconut , Rasagola and other ingredients, and fry it for 5 minutes in low flame with the help of deep frying pan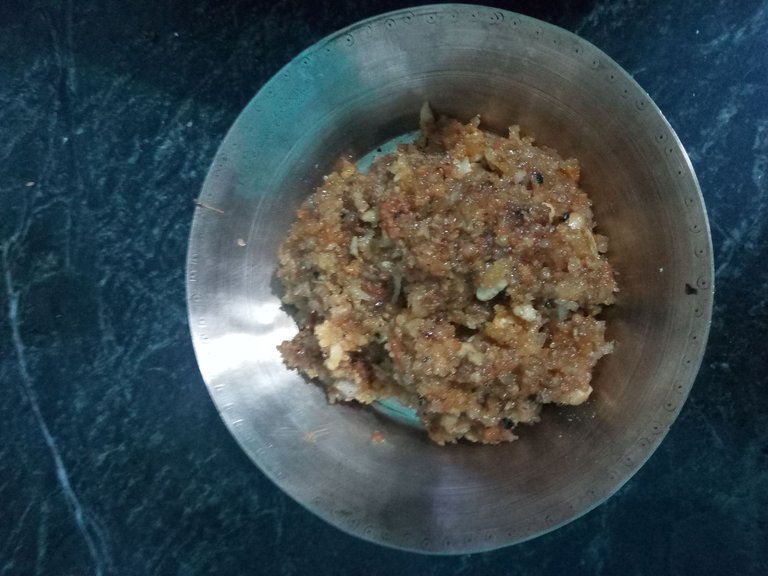 Now the mixture(pura) is ready for putting inside the cake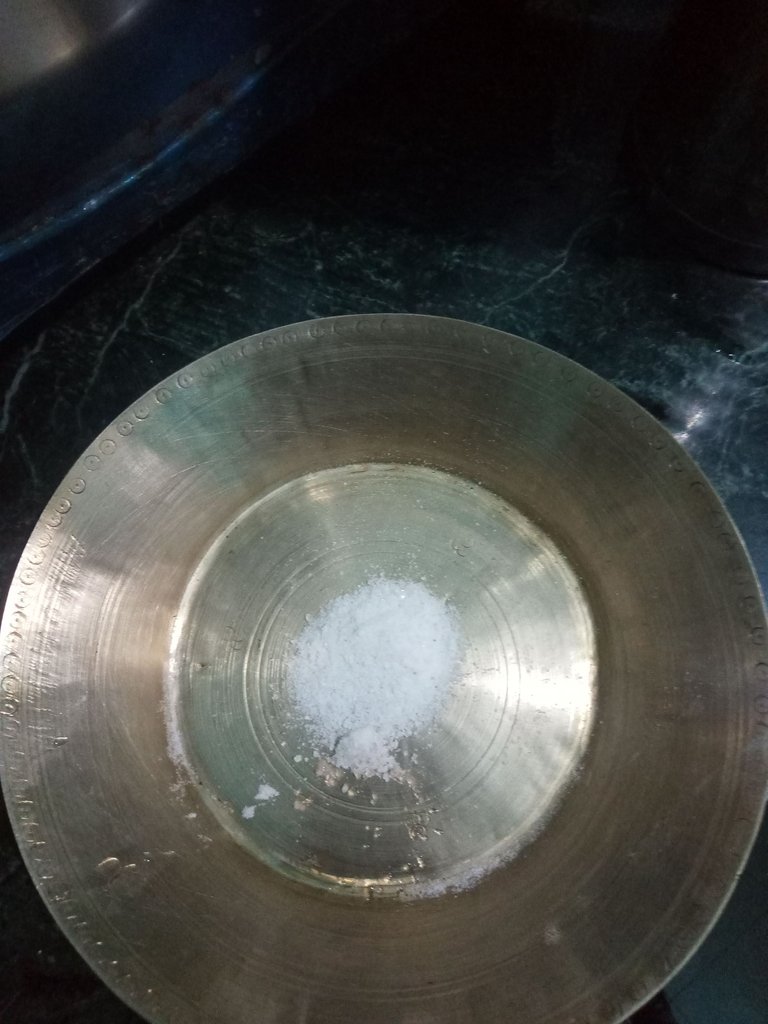 Now we can take salt 5 grams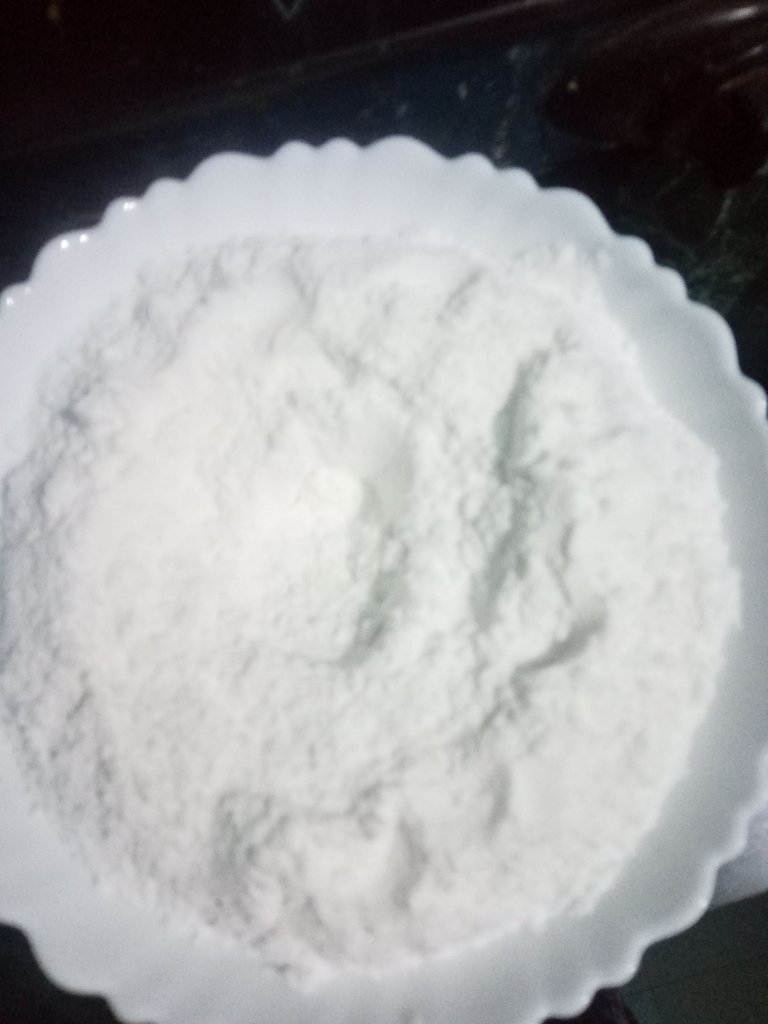 1000 grams rice flour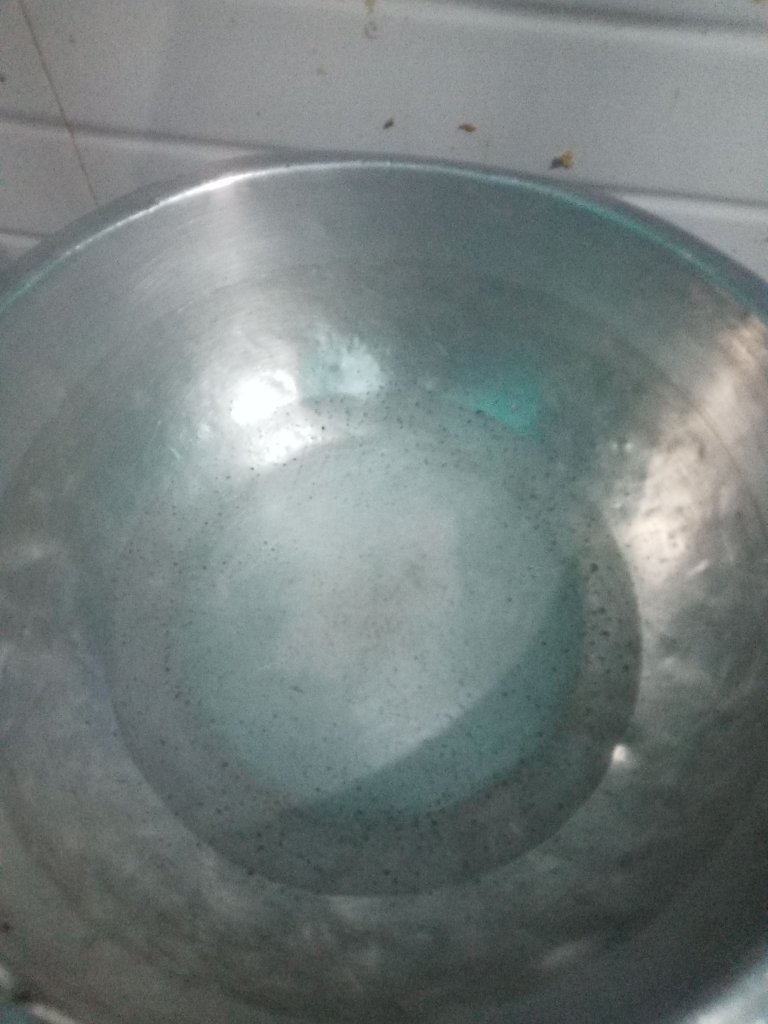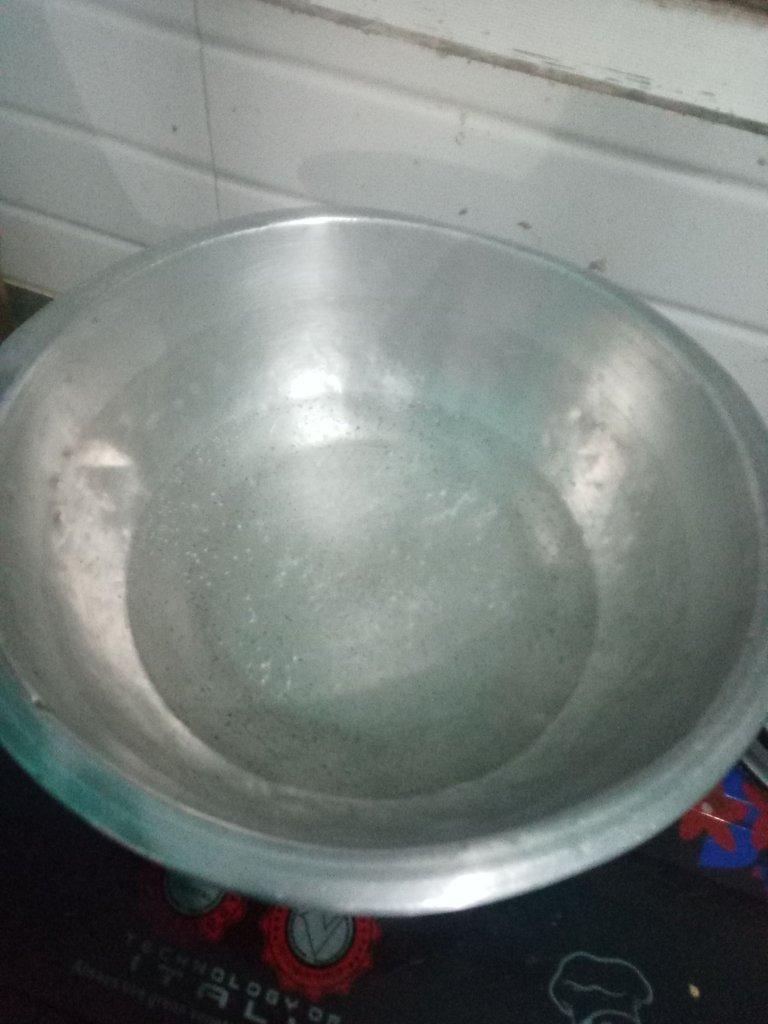 We have to take 300ml water and put the salt in it. Then warm it for 3 minutes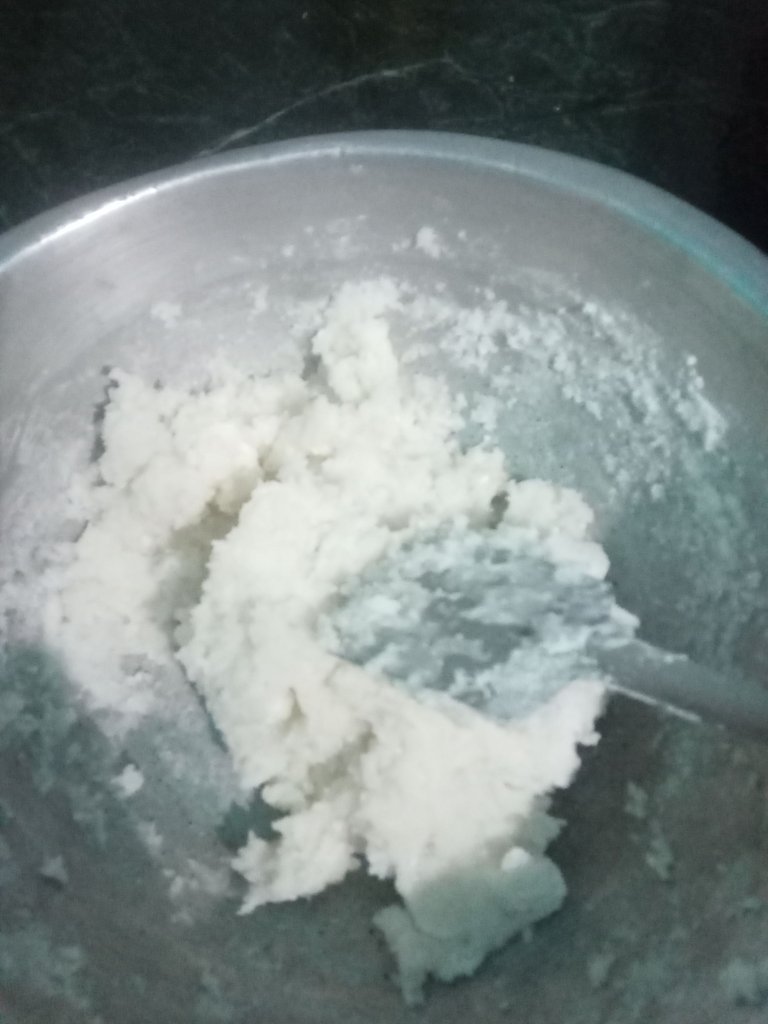 Add rice flour in it and cook for 3 to 4 minutes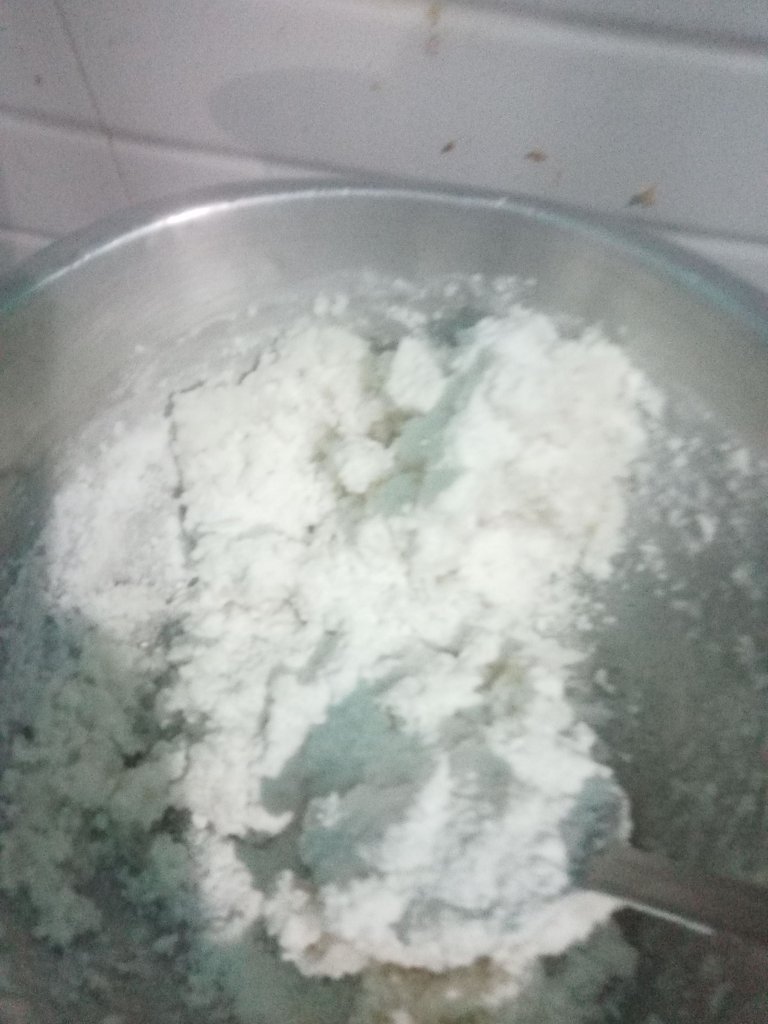 Now the rice flour is ready for making the steam cake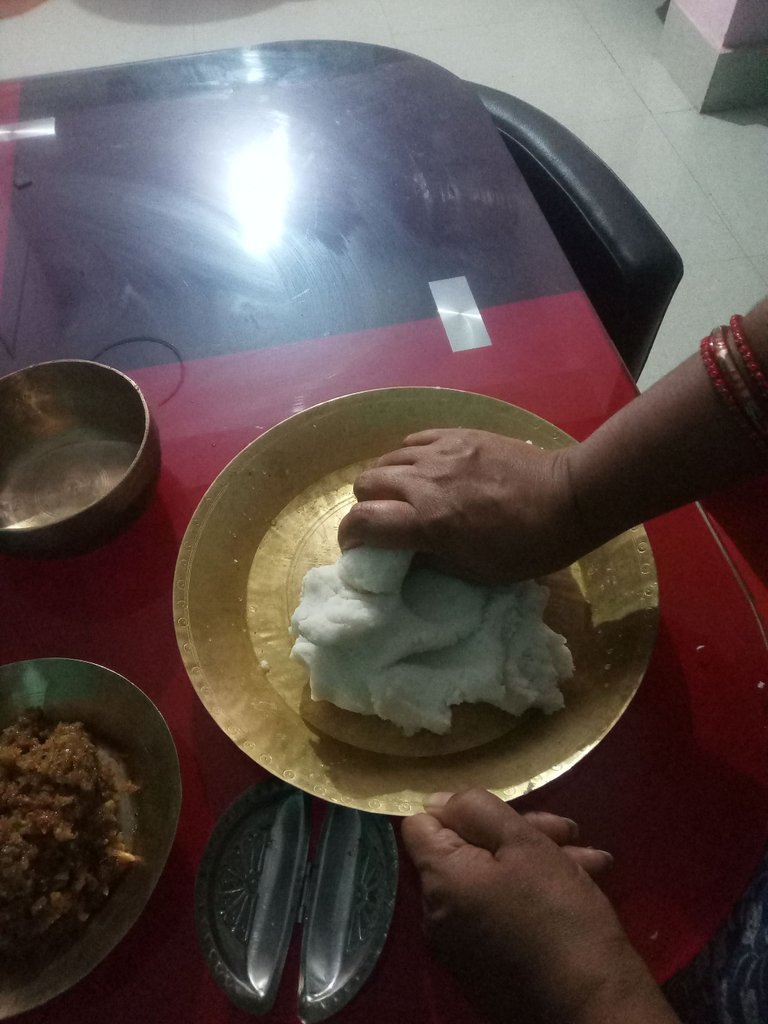 Little bit smash is required for bringing the softness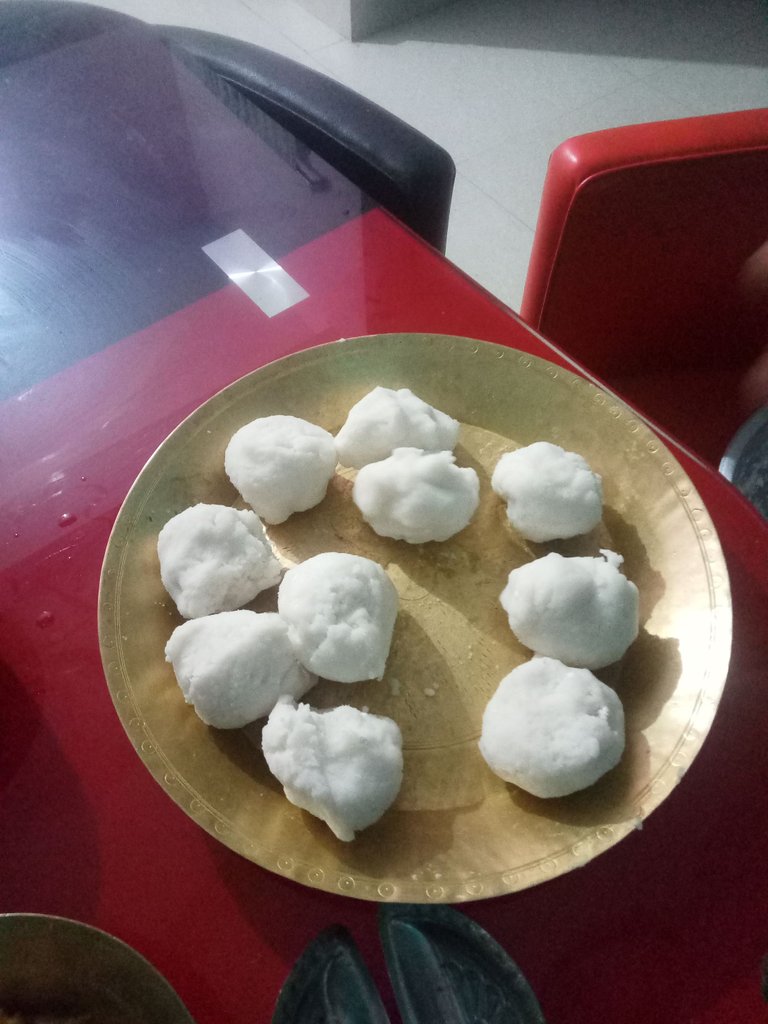 Then we make small round pieces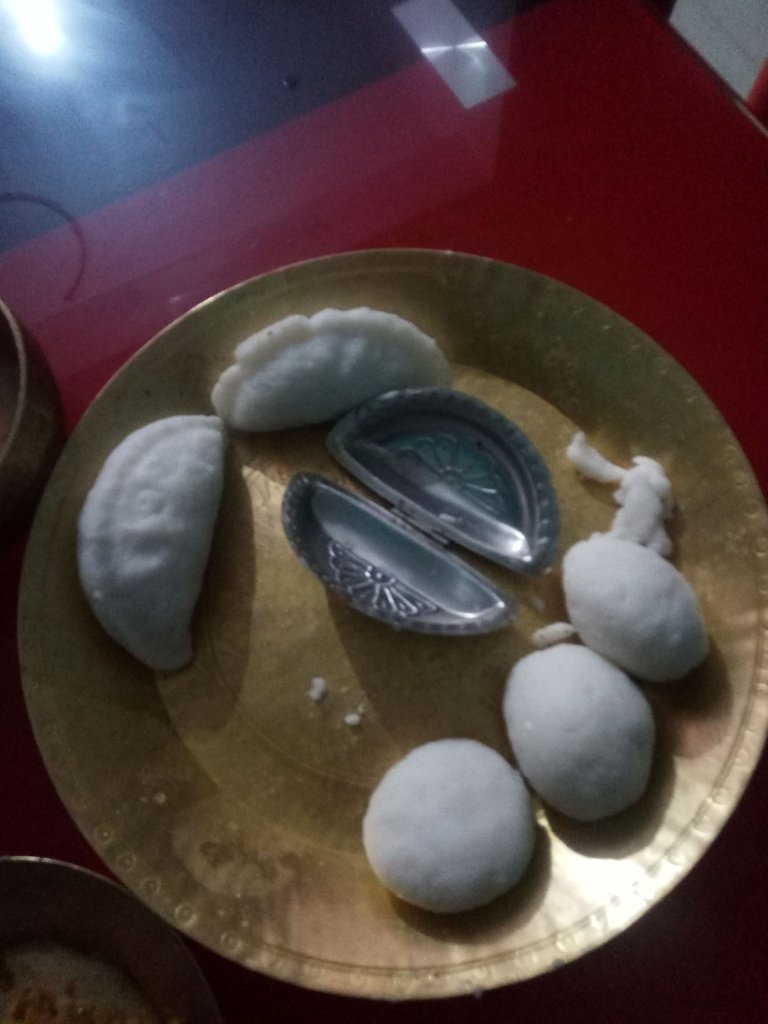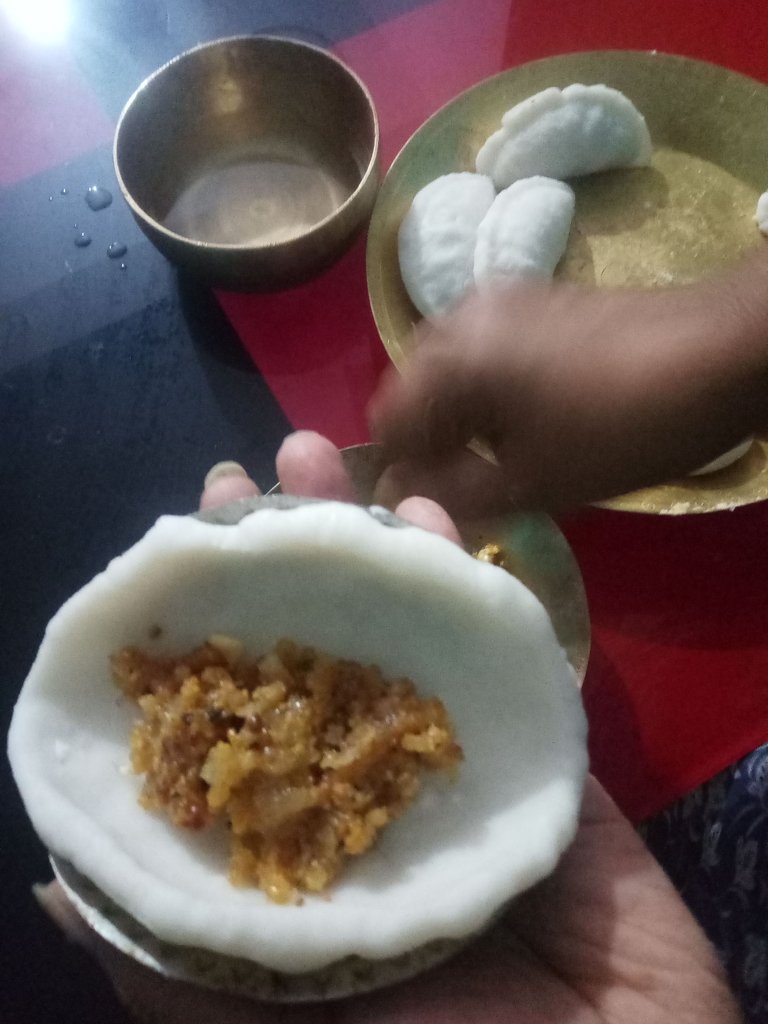 We make the cake with the help of cake mold. We put the sweet mixture inside the rice cake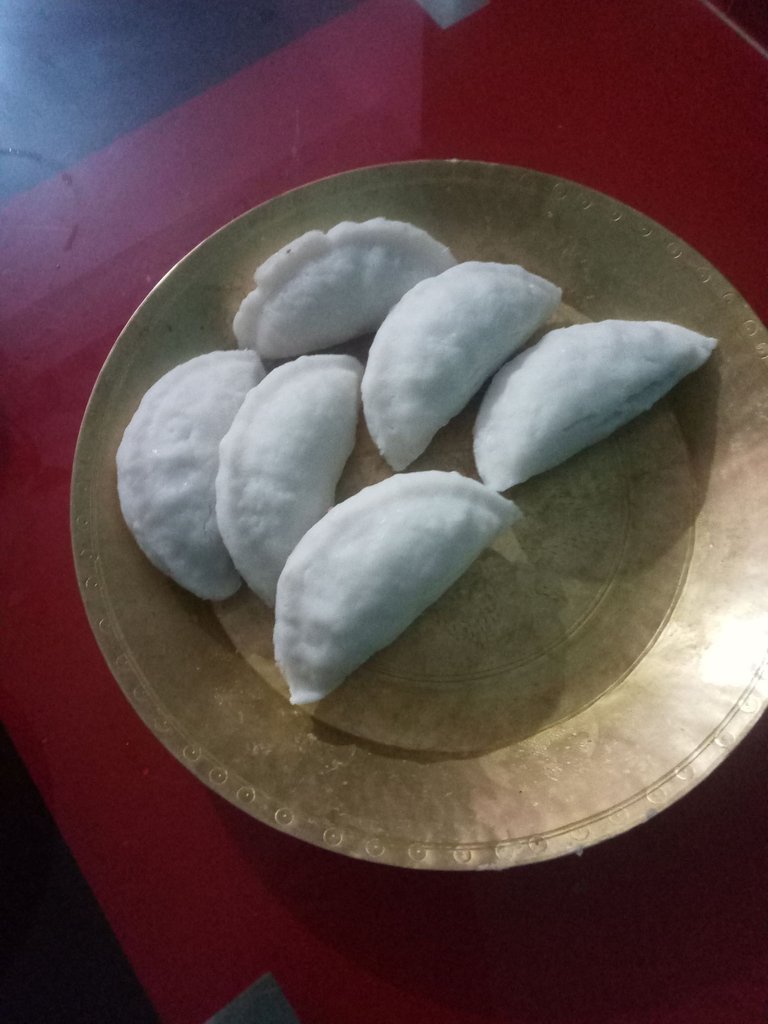 Now the rice cake is ready for steaming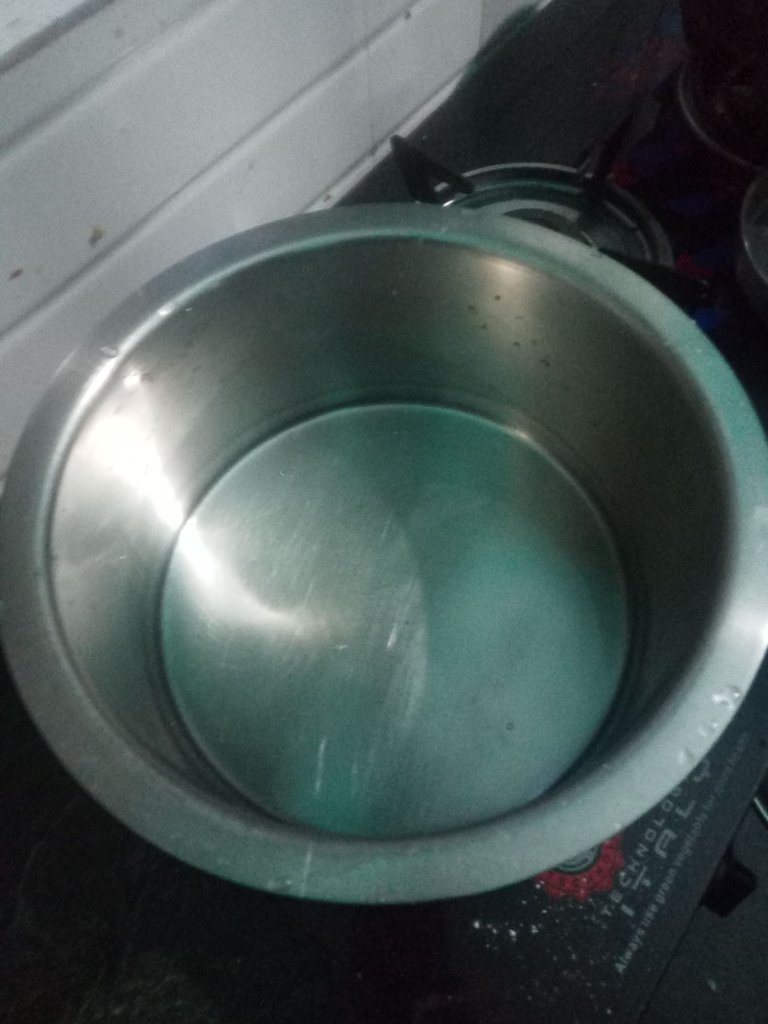 We took a deep flying pan with 150ml water, and put on the gas stove with low flame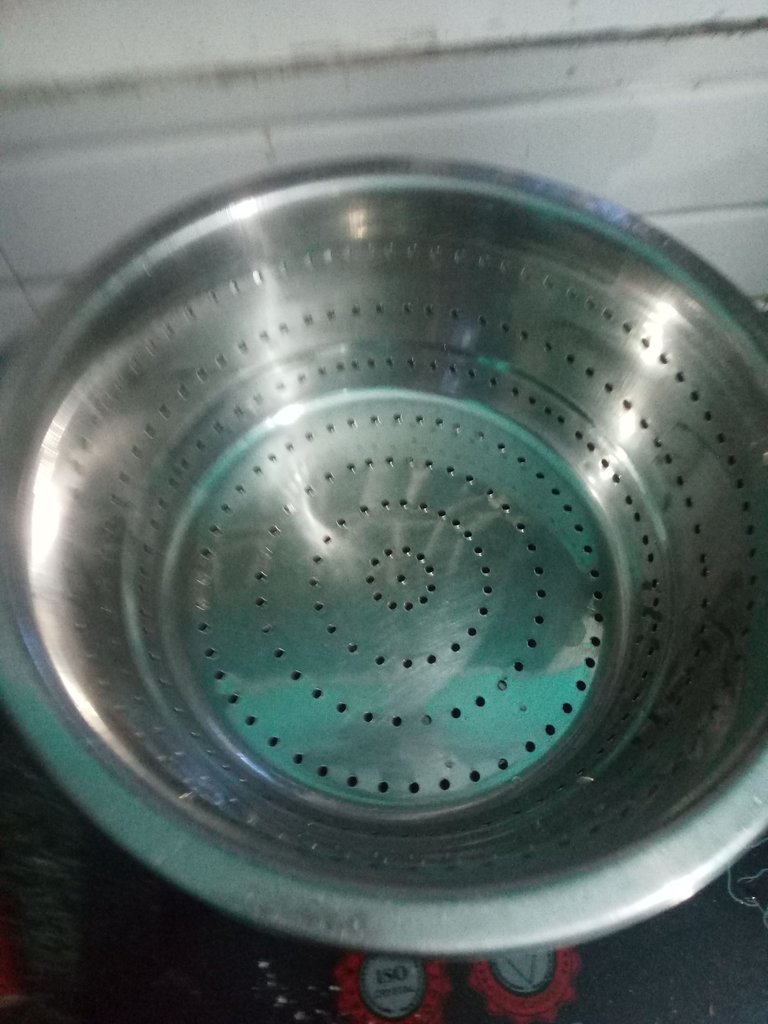 Once the water is steaming, put a steel chalani above it

We put the cakes inside the steel chalani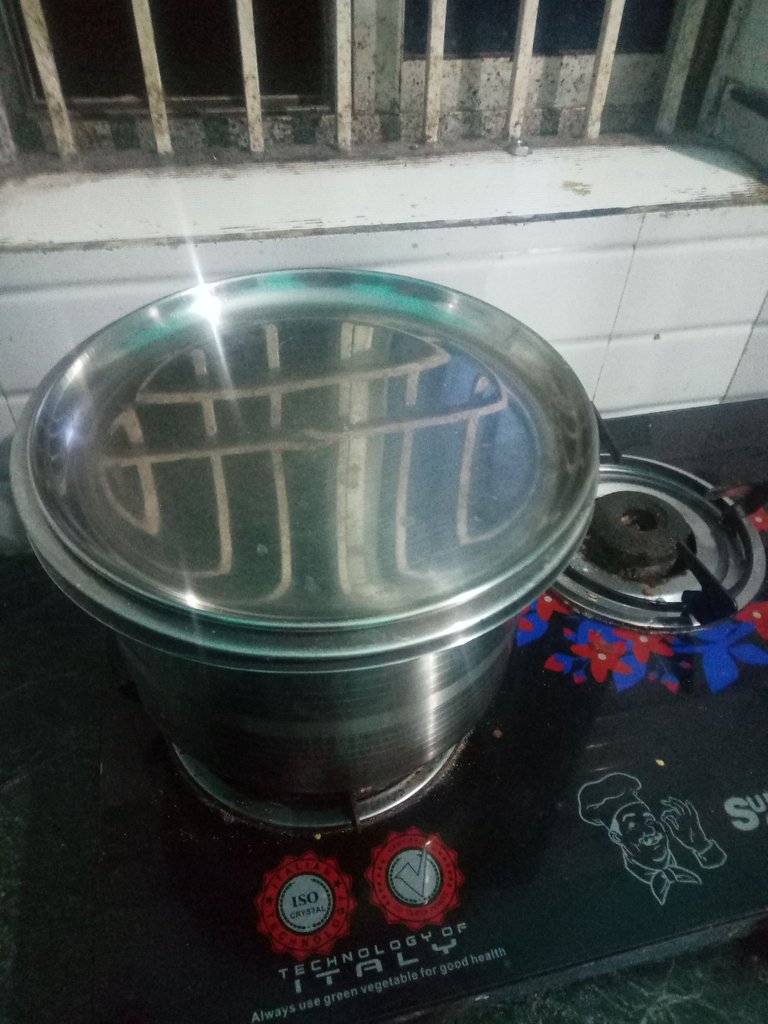 Now chalani is covered and steaming process is started for 7 to 10 minutes with low flame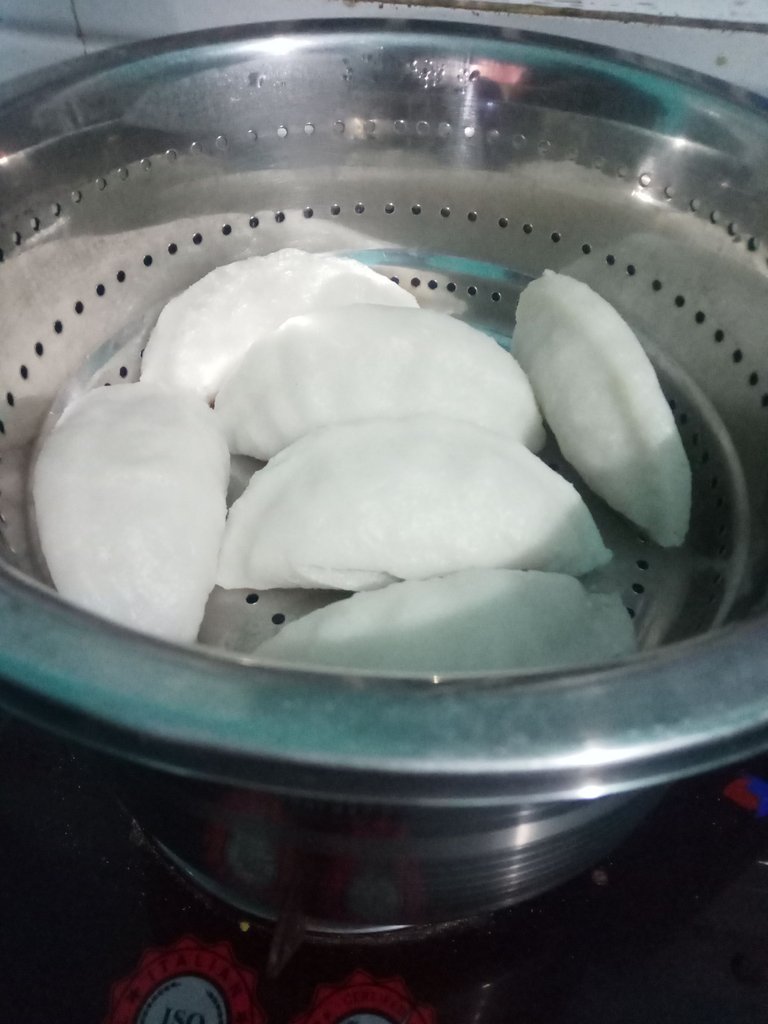 The steamed rice cake is ready for serve
I hope , you love the steamed rice cake recipe and its process of preparation.
---
▶️ 3Speak