It's one thing to love cooking but it's a different type of anger when you're asked to cook.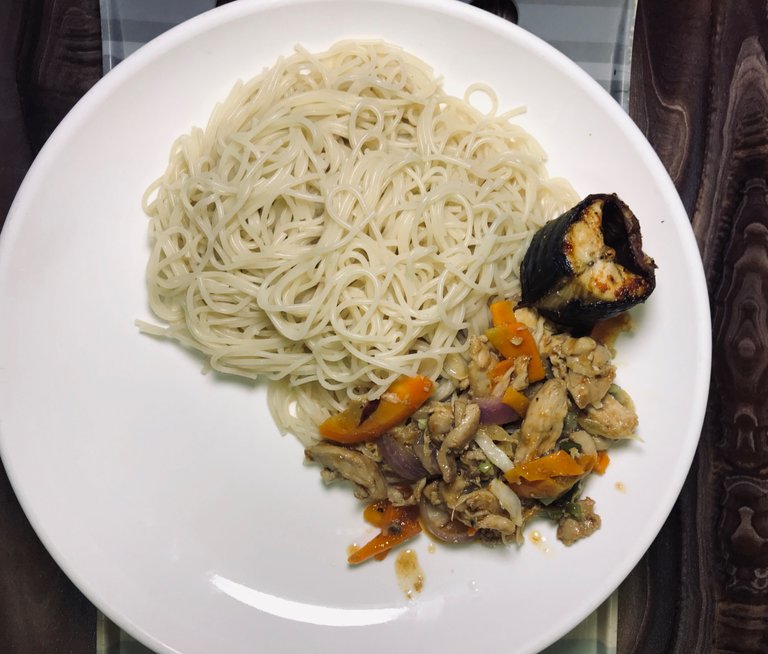 Regardless of my love for cooking, I prefer cooking out of my own will and not being asked to cook. Sadly, you can't escape being asked to cook in a Nigerian home as a girl child.
Hello Hivers, I hope everyone is having a great week. Thank you for the support and comments on my last food post. It's another time to showcase the meal I made for breakfast in my Nigerian home.
I had fun making this meal, though I was tired and reluctant to make it at first. It was requested by my dad and so he did the market runs for the ingredients. It took me about 2hours to make in total.
INGREDIENTS
-1 slim Pasta
-1 kg of frozen chicken
-1kg of Titus fish
-Carrots, Green beans, Green pepper
-Cabbage
-Onions
-Soy sauce
-Oyster sauce
-Sesame Oil
-Pepper
-Corn flour
-Ginger & garlic
-Seasonings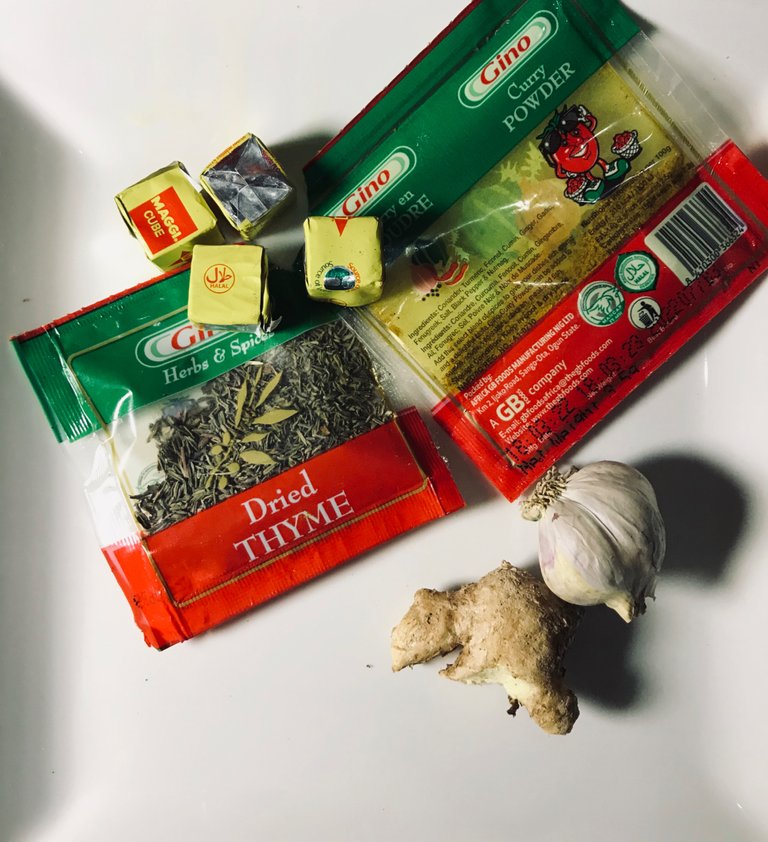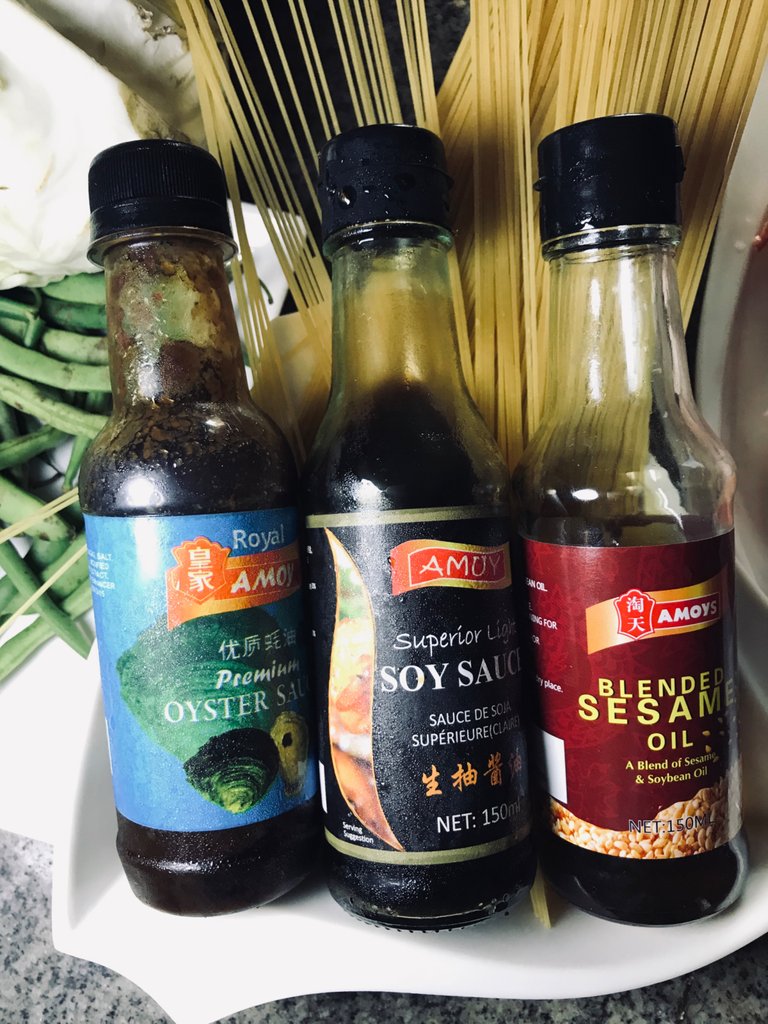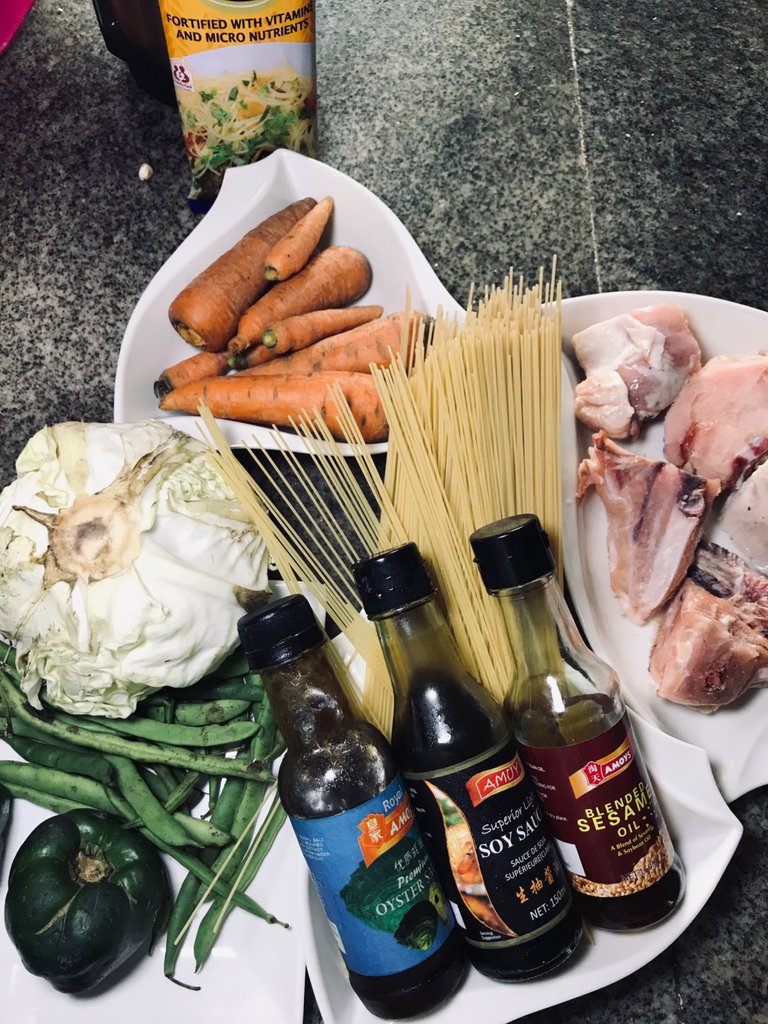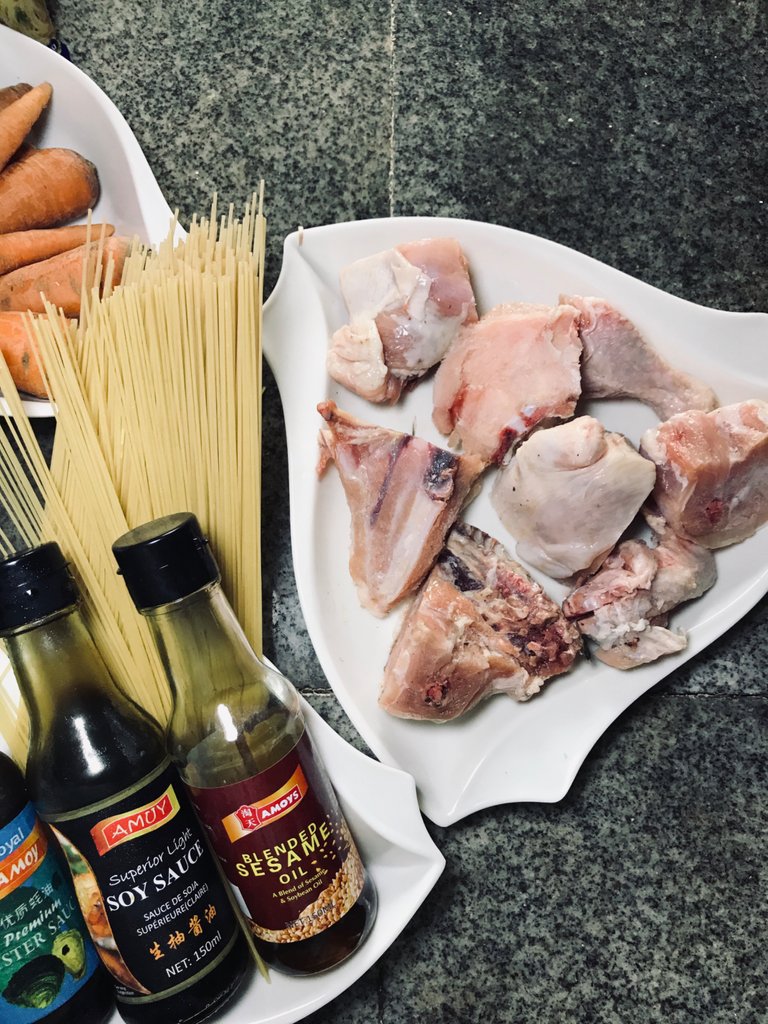 RECIPE
The first step is to marinate the chicken. I blended garlic & ginger and then seasoned with curry, thyme and maggi cubes. I poured one teaspoon each of the oyster sauce and soy sauce for more taste.
I massaged thoroughly with clean hands to ensure the seasonings sit in well and then I cover with a foil paper and allow sit for 30mins.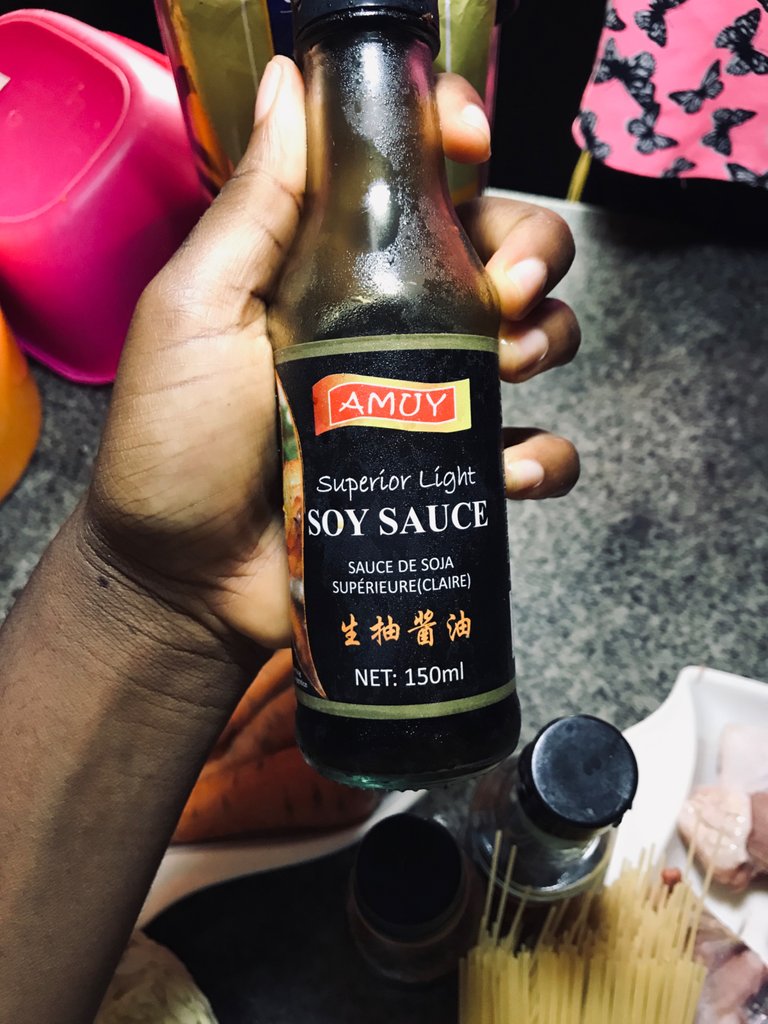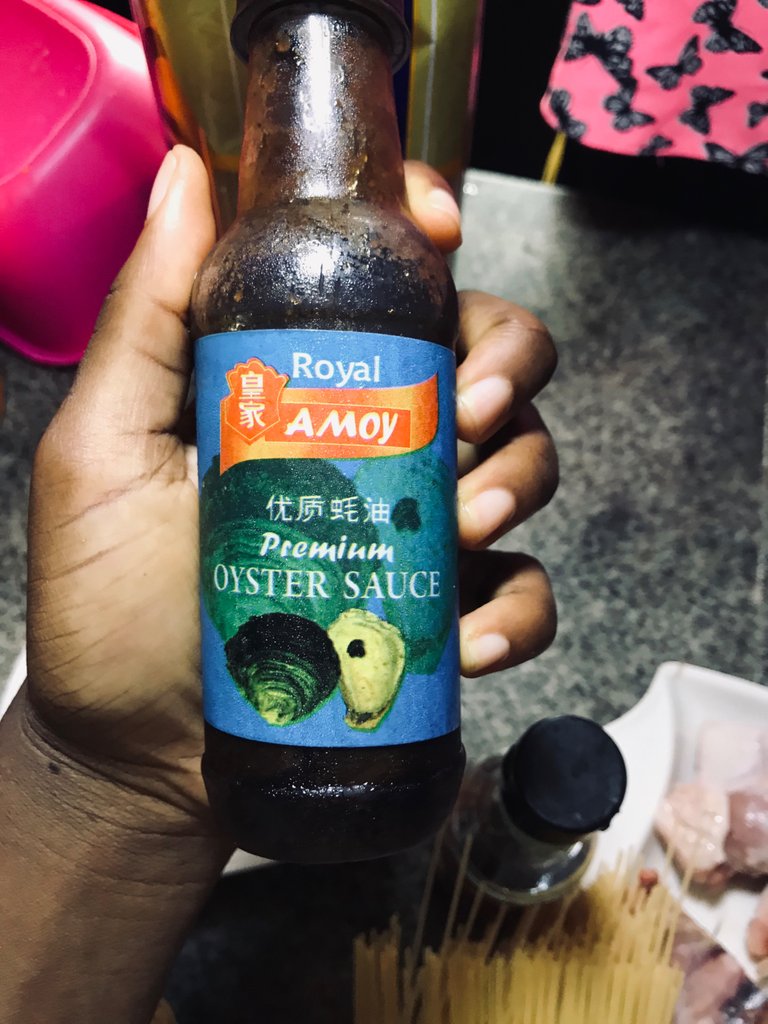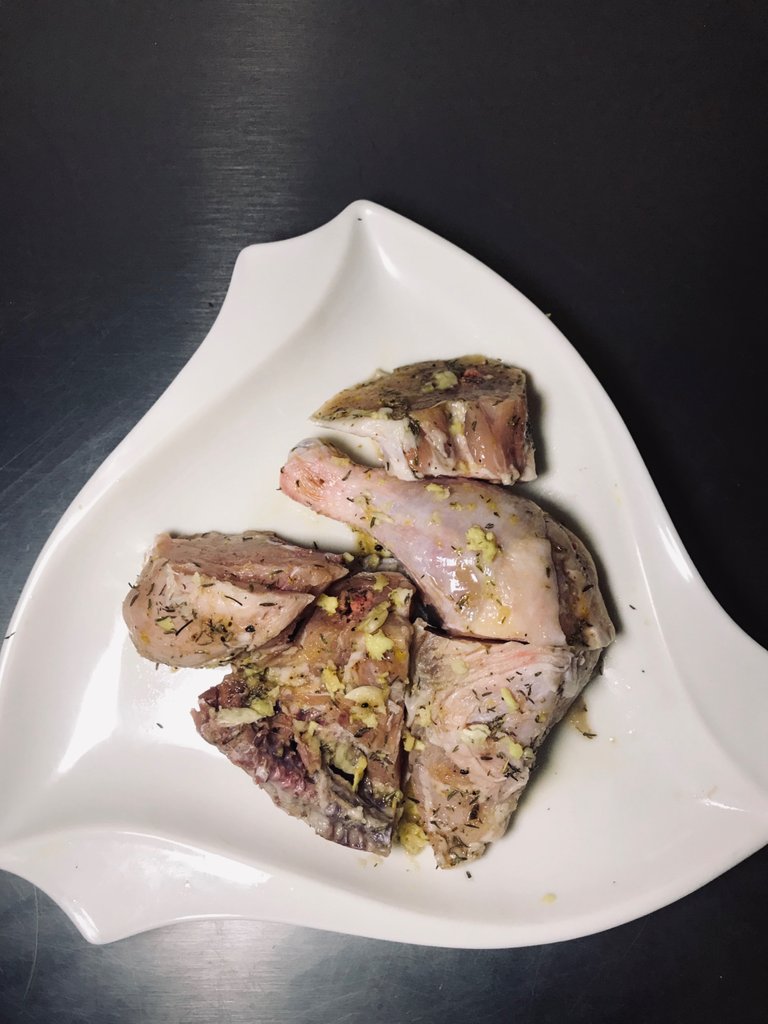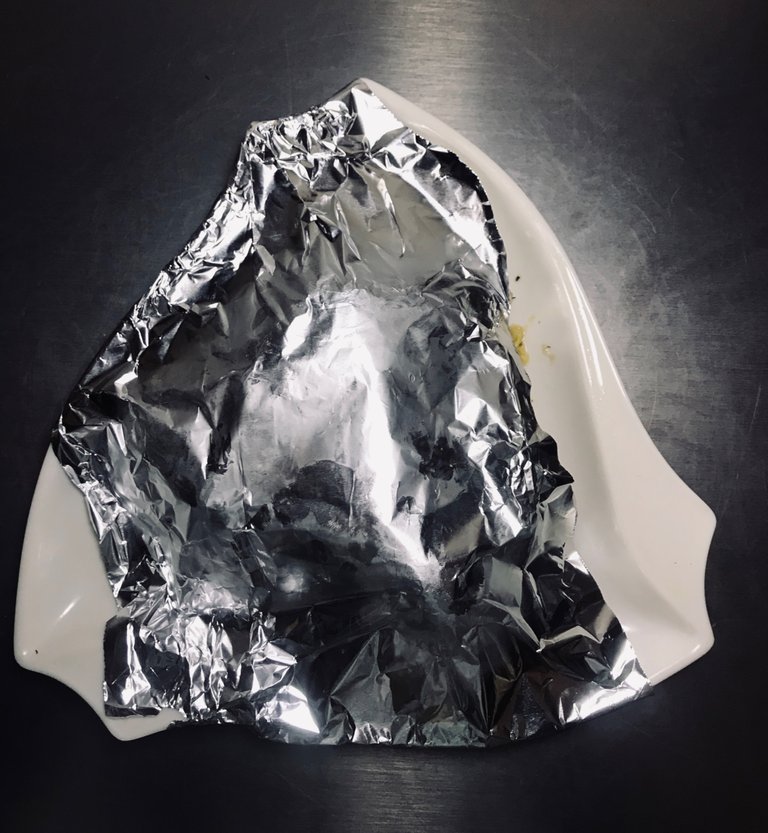 Marination gives the protein a more profound taste and seasoning.
VEGETABLE SAUCE
After 30mins, preparation for the vegetable sauce began.
I washed the carrots, cabbage, green beans and green pepper with clean water and I chopped with a chopping board.
I peeled and chopped some garlic and ginger alongside the carrots. I deboned and shredded the already marinated chicken and then washed and blended the pepper.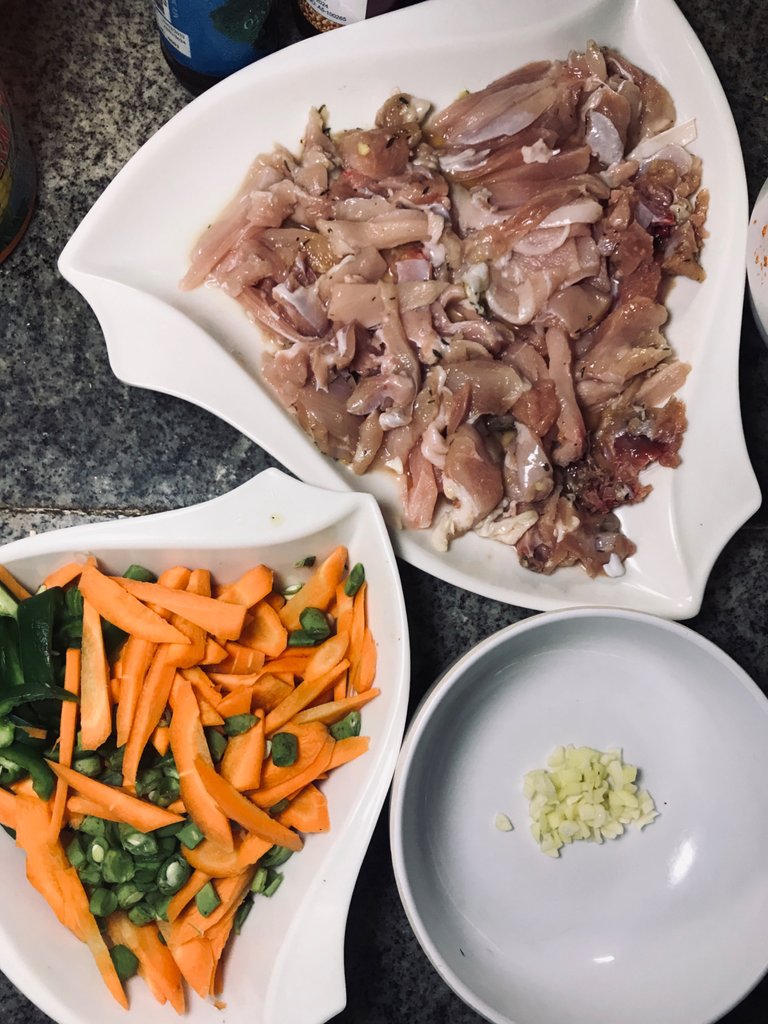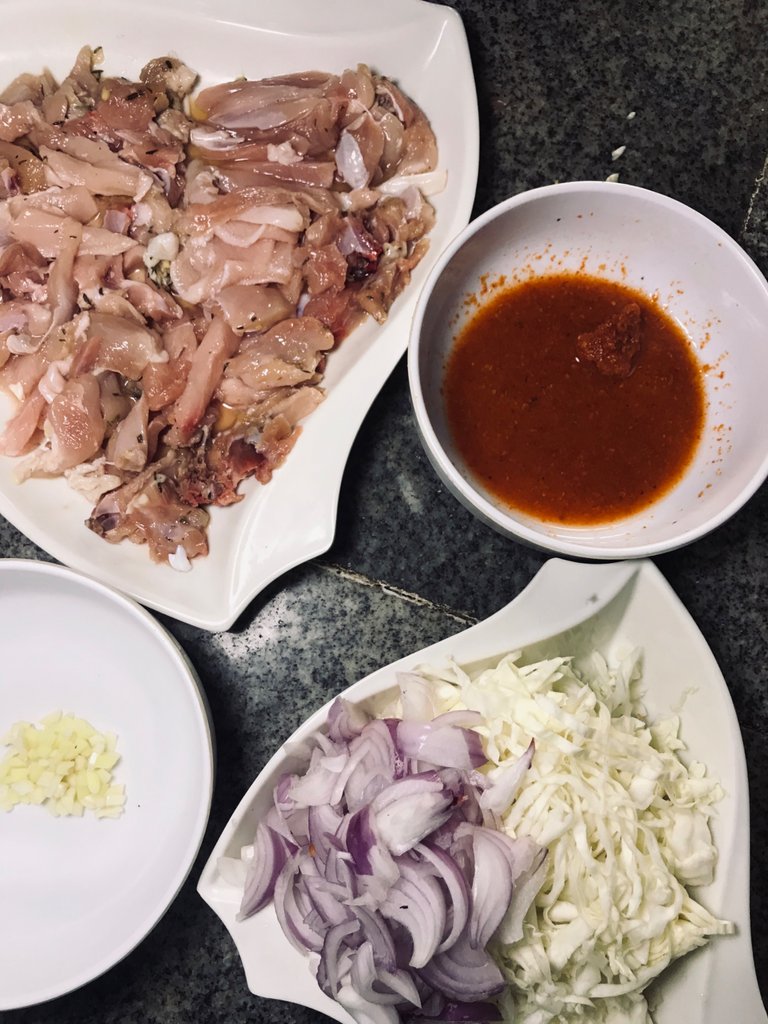 STEP 1
Using a gas on low heat, I placed a clean non-stick pan. I measured 2 teaspoons of sesame oil into it and allow heat. I poured in my chopped garlic and ginger to fry for 1min.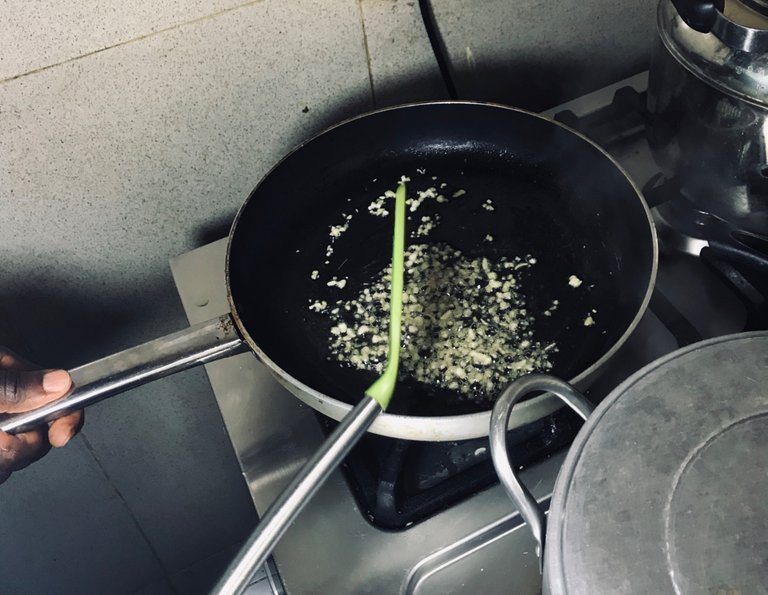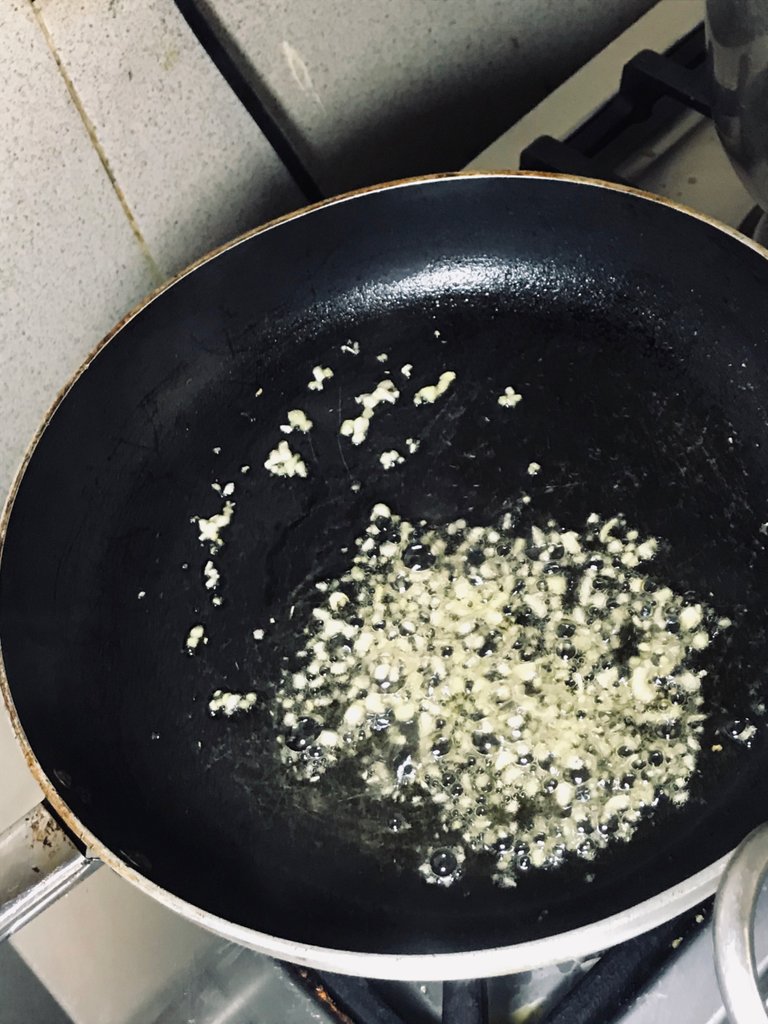 STEP 2
On a high heat, i poured the shredded chicken into the frying pan to fry for about 5mins. I added one cube of maggi seasoning for taste.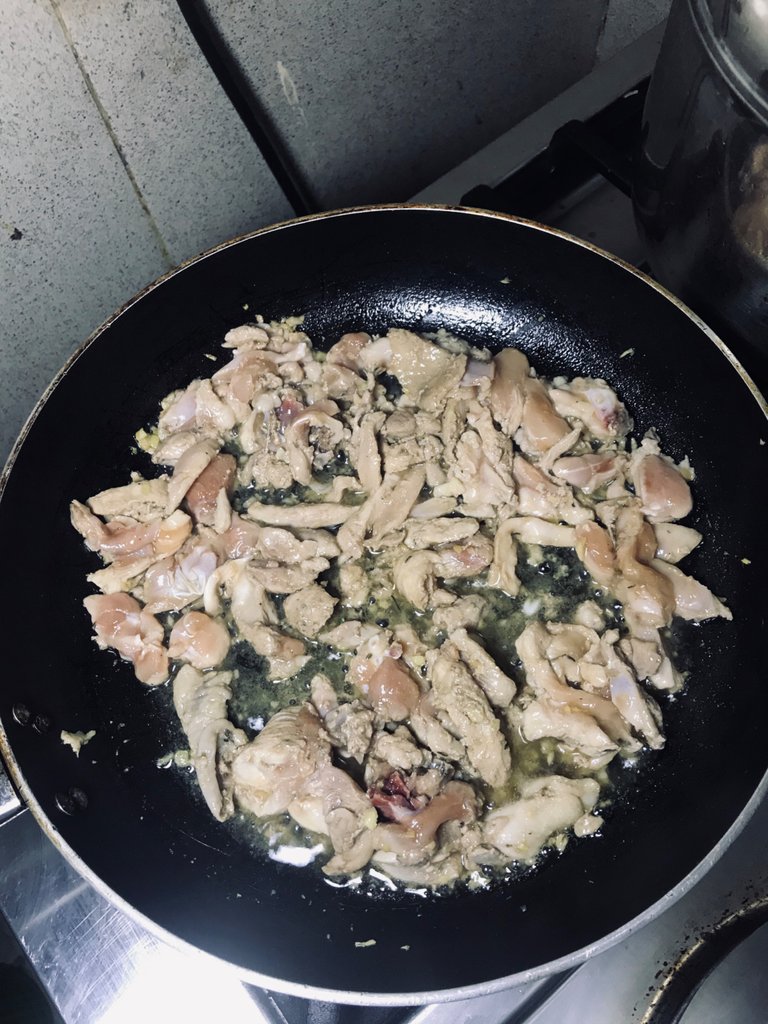 STEP 3
After frying for 5mins, I poured in the veggies to fry for about 5mins. The veggies take more time to cook, that's why they go in first.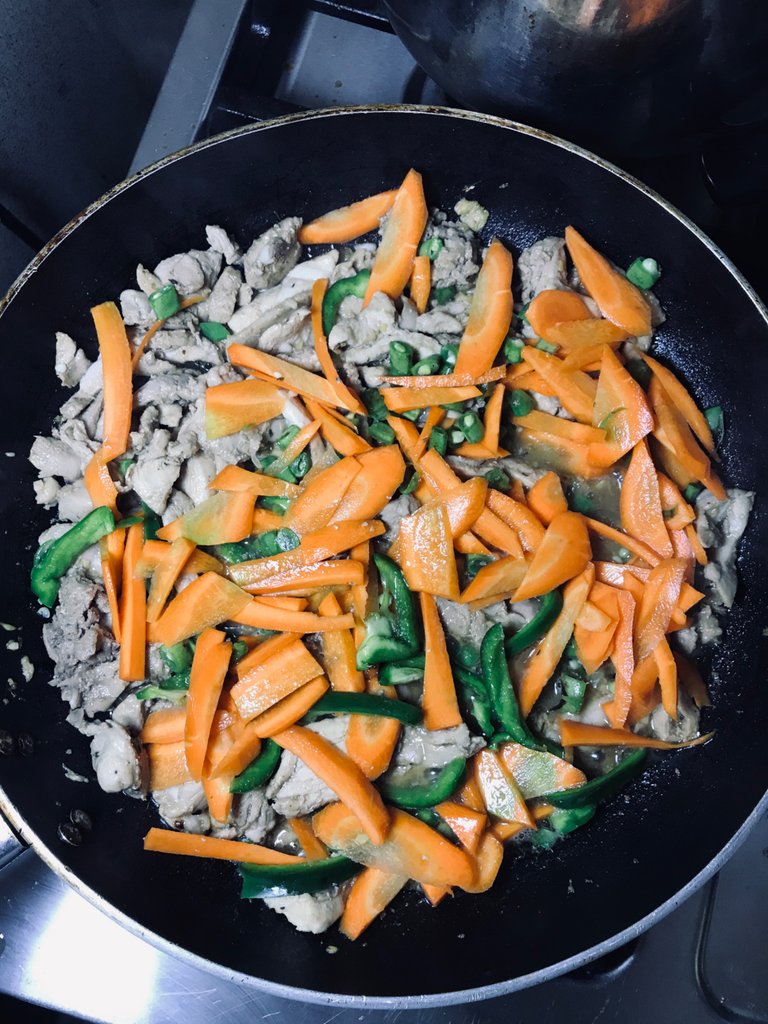 STEP 4
I allow the veggies fry for only 5mins to enable it maintain its crunchiness and not be all soggy. After frying for 5mins, I poured in the blended pepper mix, chopped onions, chopped cabbage and more sesame oil for better taste, and stir.
Lastly, I measured one tablespoon of corn flour into a small bowl and mixed with little amount of clean water. I then poured it into the sauce and stir for 2mins.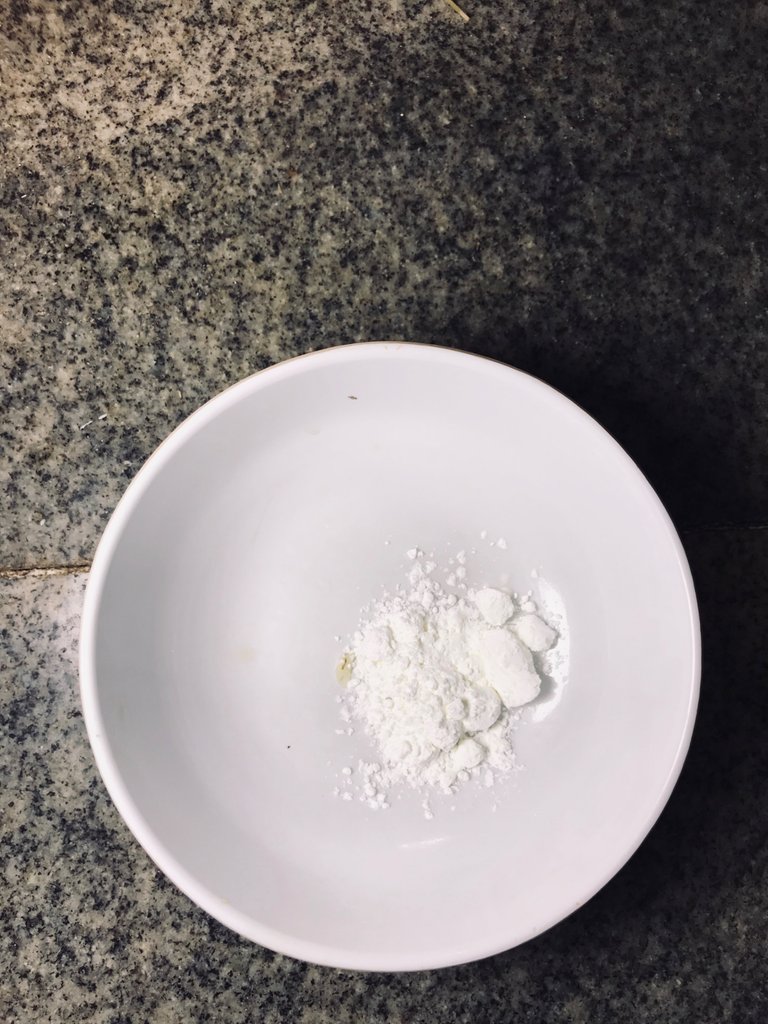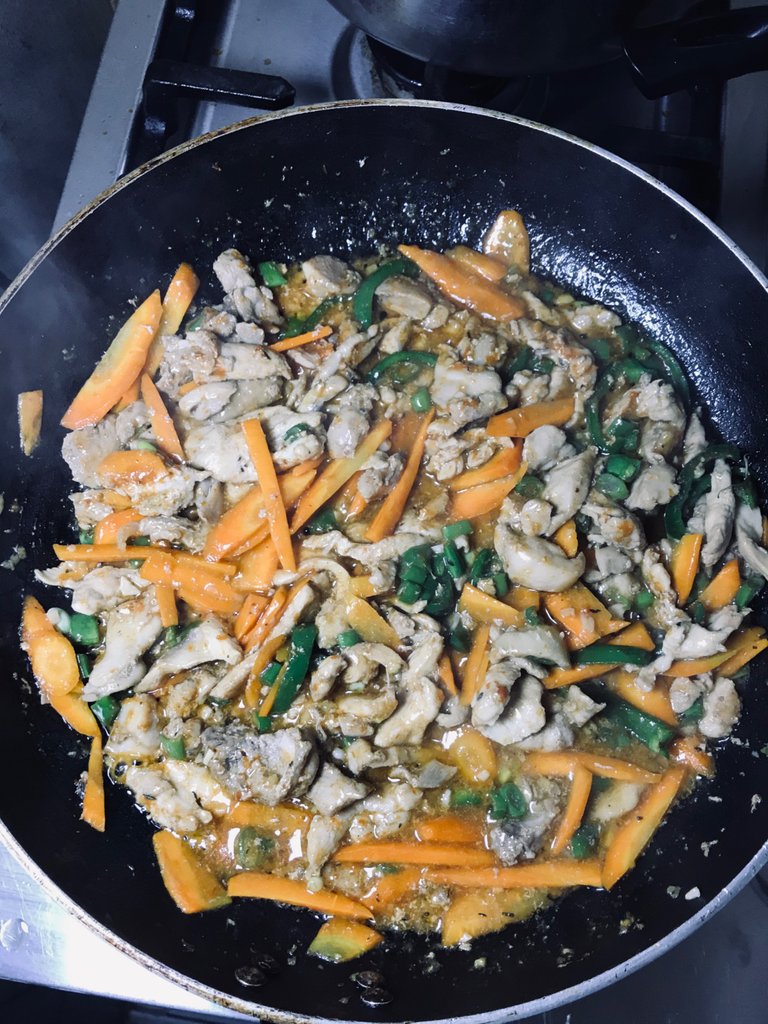 It's not compulsory to use a corn flour mix but I prefer little amount of cornflour in any vegetable sauce to give it a thicker feel and look.
After stirring for 2mins and the whole taste procedure, the vegetable sauce is ready.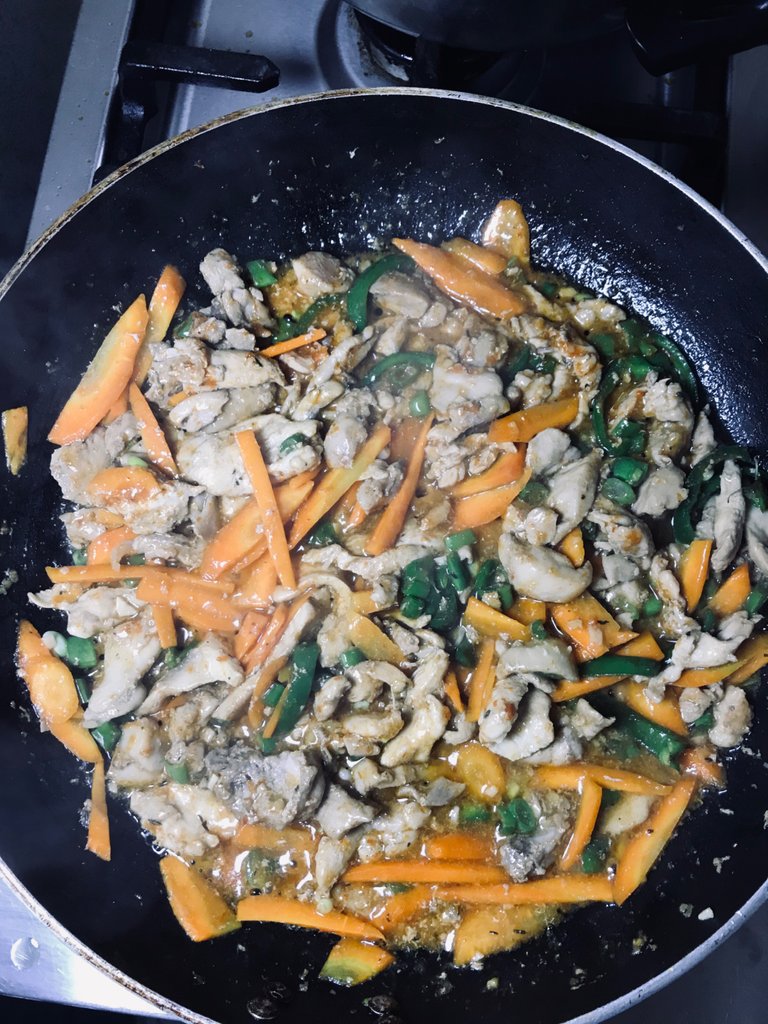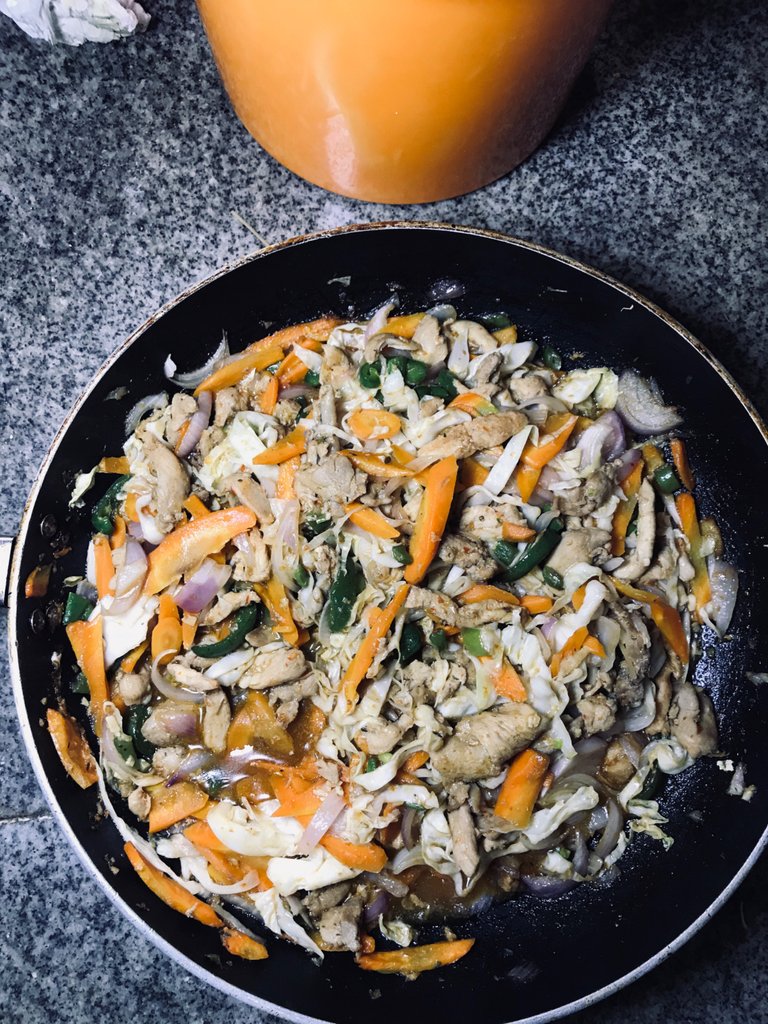 PASTA
Pasta is so easy and less time consuming to prepare.
I lit a clean pot with enough water on the gas and boil. The water starts boiling and then I pour in my pasta sticks without breaking. Allow boil for maximum of 5mins as it doesn't take time to cook.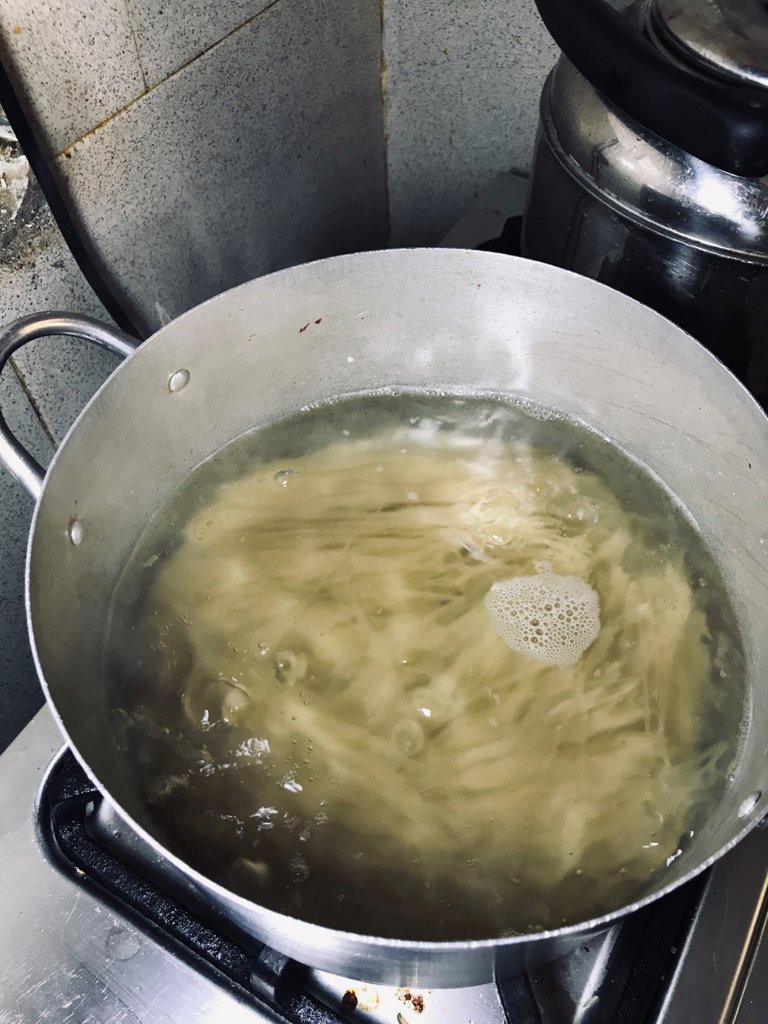 GRILLED PEPPERED TITUS
As a lover of protein, I love enough of it in my meal. I forgot to marinate the Titus alongside the chicken and so I went with another alternative.
I seasoned the fish with 3 maggi cubes and dried thyme. I throughly massaged with some blended pepper mix. Using an air fryer, I placed the well seasoned Titus fish in it with foil paper underneath and grilled for 25minutes.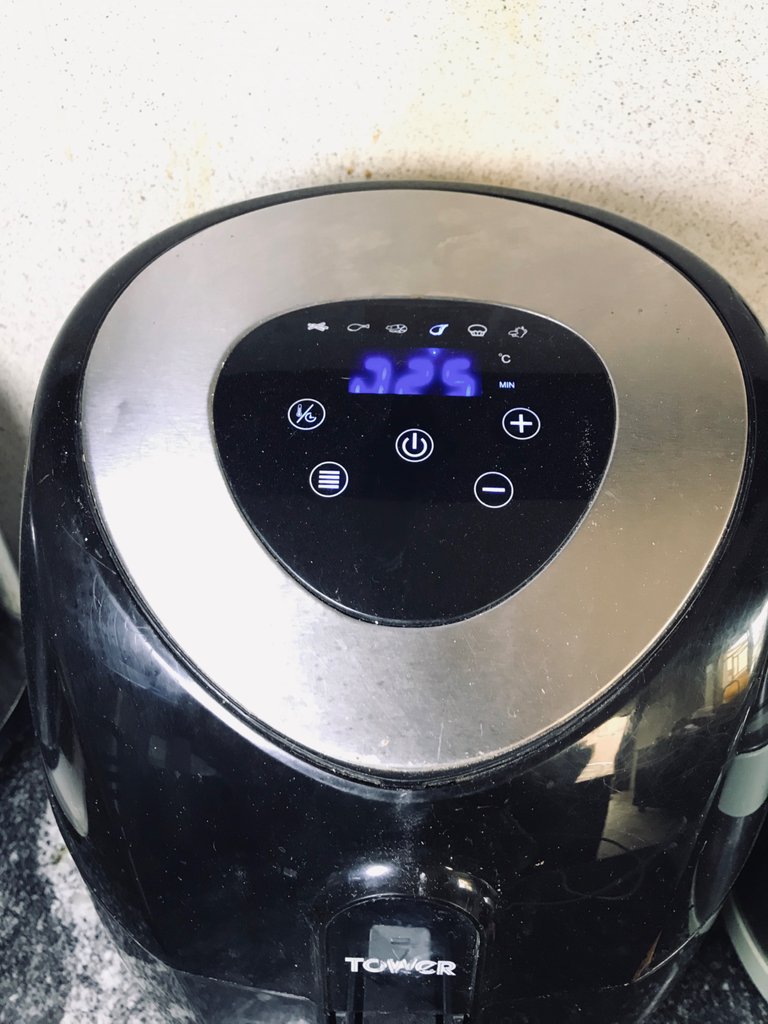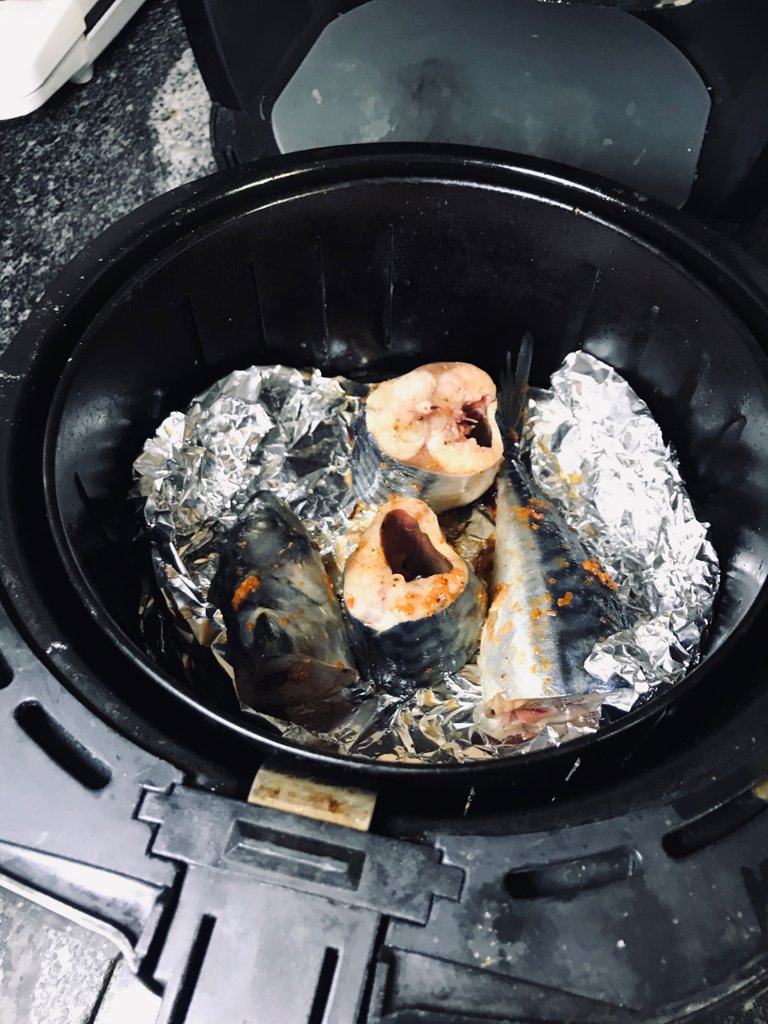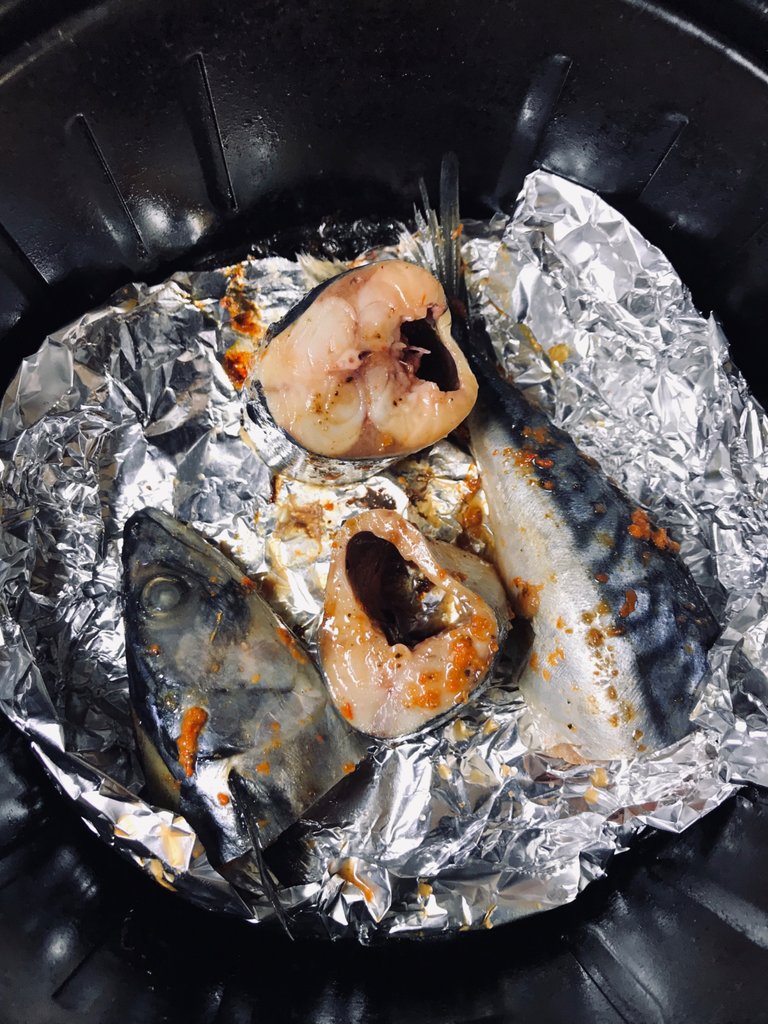 After 25minutes, the grilled fish was ready, alongside the whole meal, for consumption.
I learnt this recipe from my dad when I was younger and I had fun preparing it. It wasn't as tasking because my younger sister helped with the cutting of the vegetables as that's the time consuming part. It came out really delicious and my family loved every bit of it.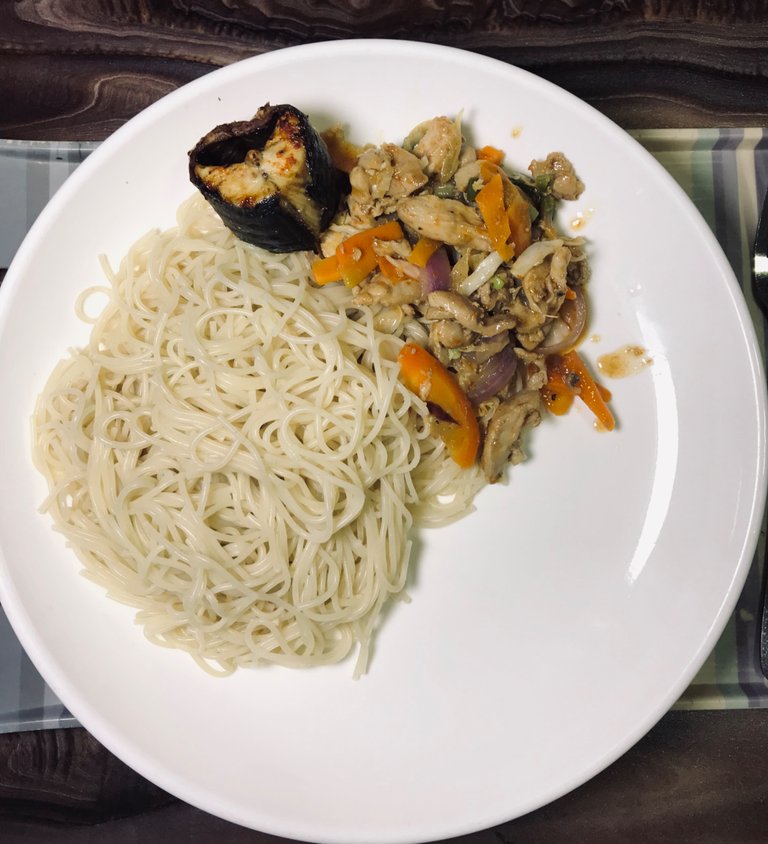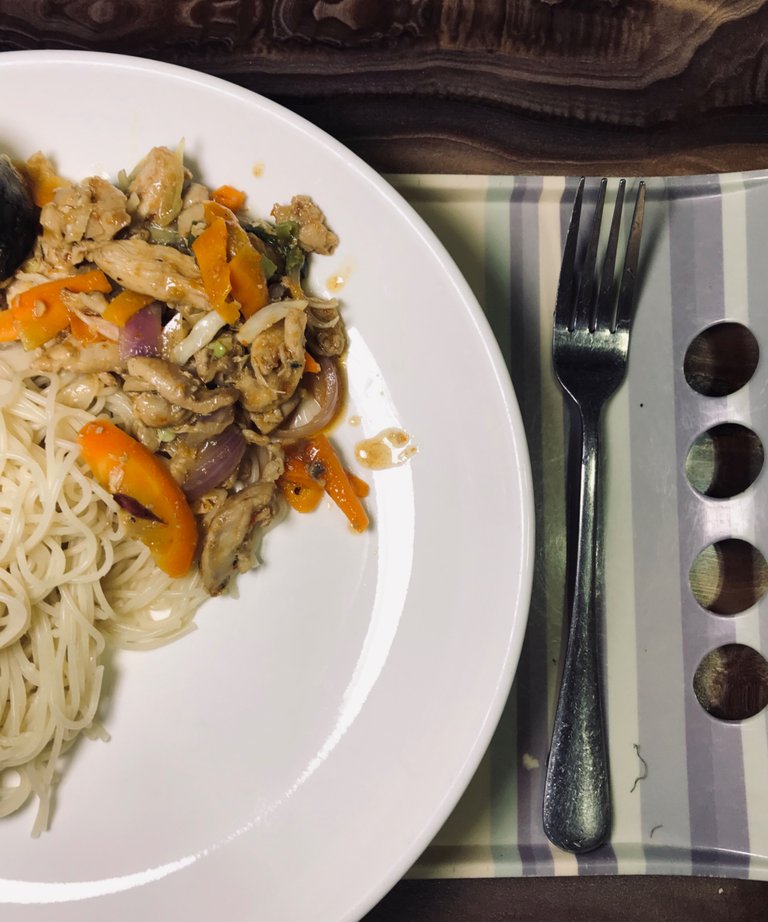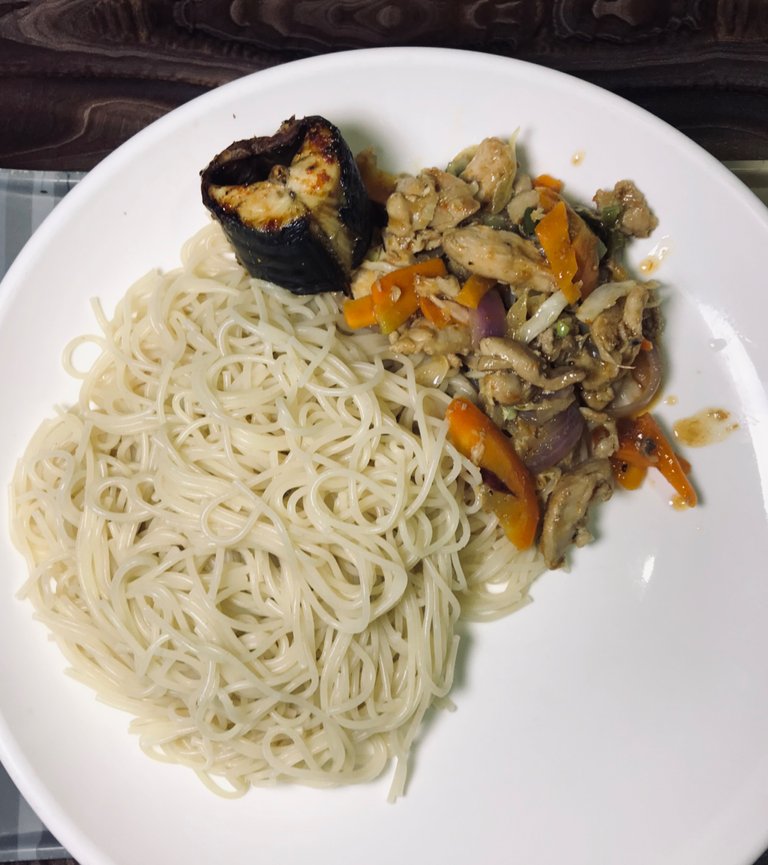 I hope you enjoy reading this and you like it!
Thanks for stopping by!