Thanks a lot to @dearw which still inspires me and here is a slightly wider story and photo...🥰💅
💅💅💅💅💅💅💅💅💅💅💅💅💅💅💅💅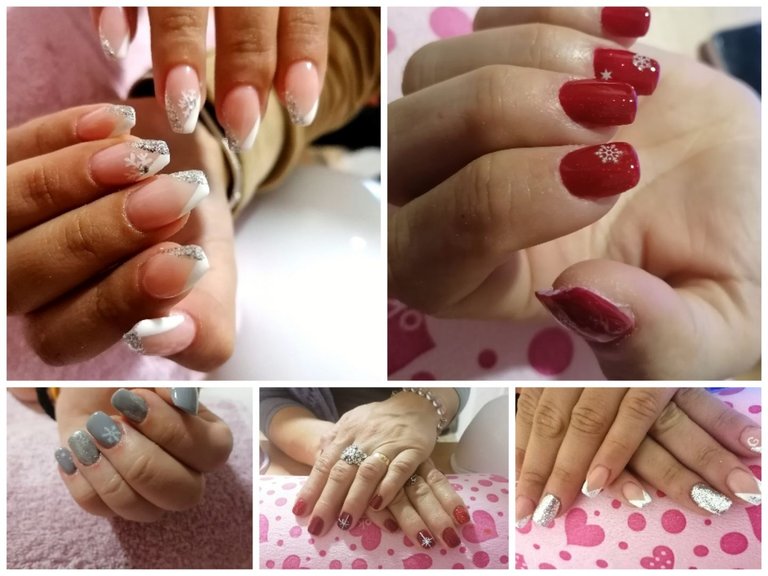 I started doing this hobby in 2008. At that time, nails were not so popular in our country, there was work for the new year and for bigger celebrations. Birthdays, weddings, baptisms or girls for primary and secondary school graduation.
Now it is already everyday and most girls and women want to have their nails trimmed ...
So my hobby turned into another job and photography became my current hobby 🤗
Here are some more New Year's and after New Year's nails ...
Sometimes I do an upgrade with tips, and when someone wants me to do a gel pour or to extend the natural ones, I work with fiber glass tape. Used to strengthen natural nails....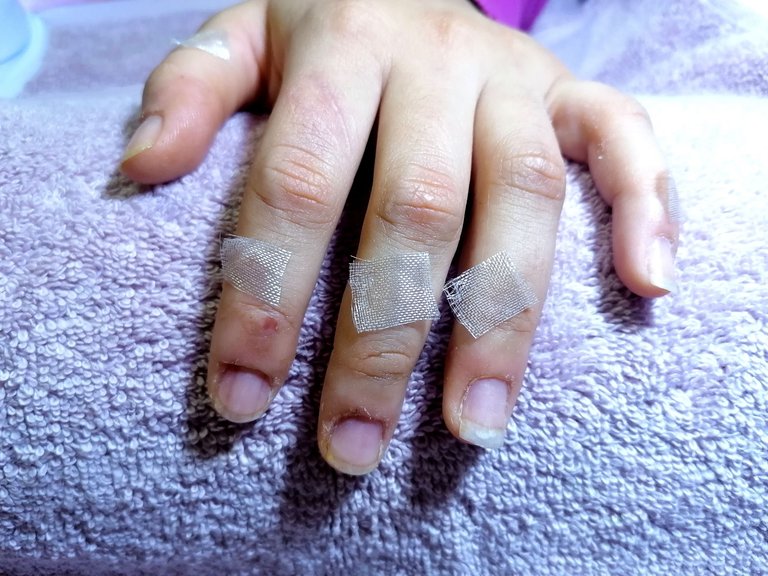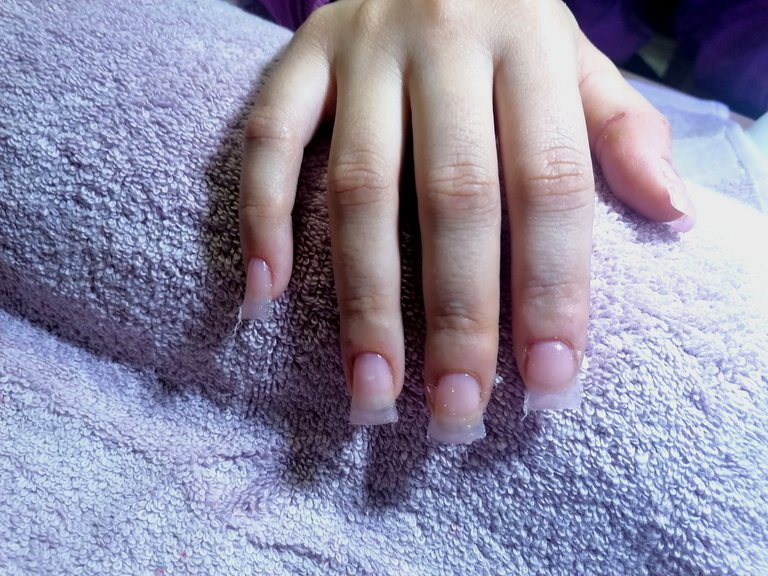 This is how I start when I want to lengthen my nail a bit ....
I do the preparation by filing the surface of the nail and then I fix the cuticles ... I put the bond and primer 2 in 1. And I continue working ...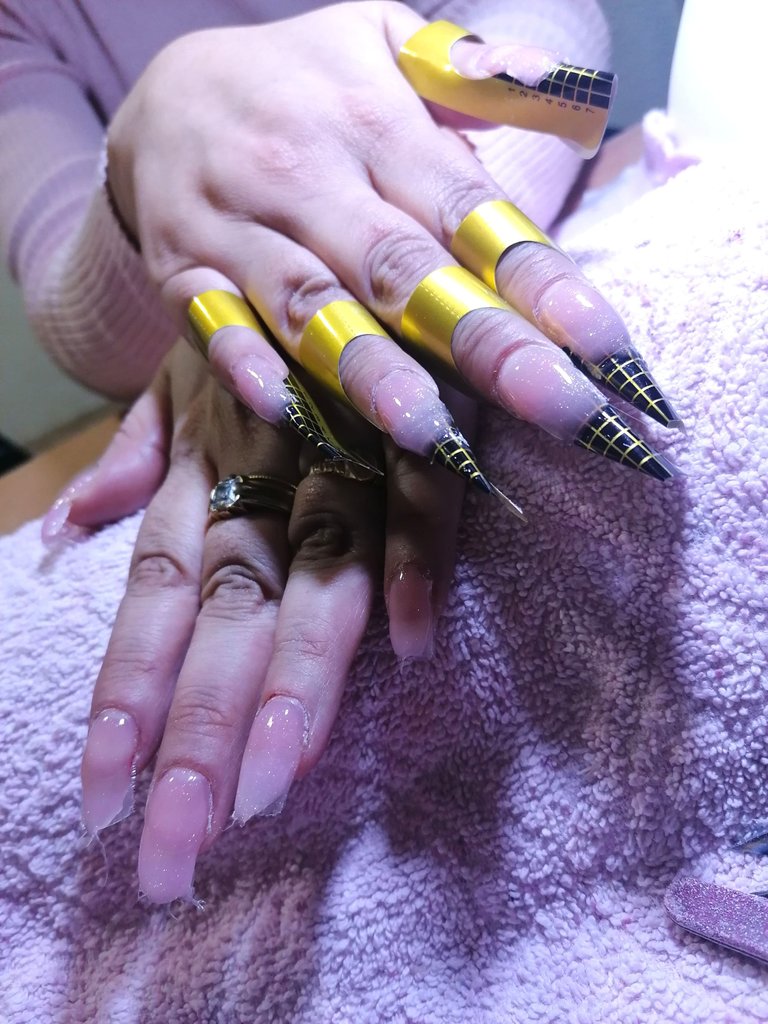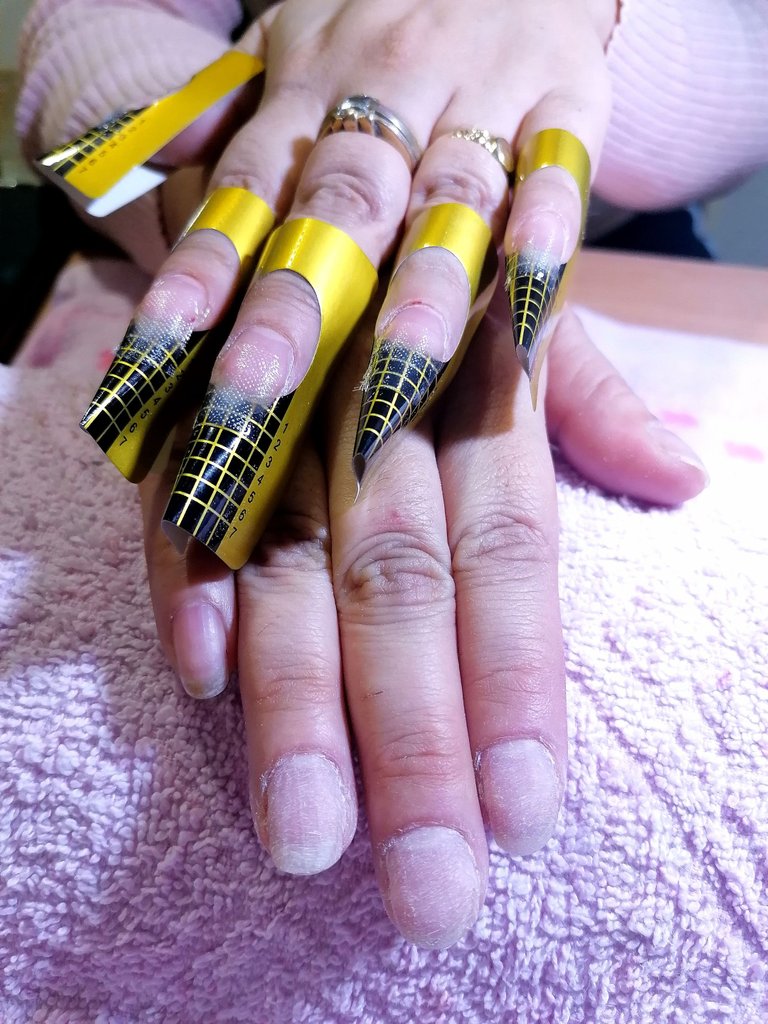 This way when he wants a little longer ... I just add paper templates ...
The result of the first preparation: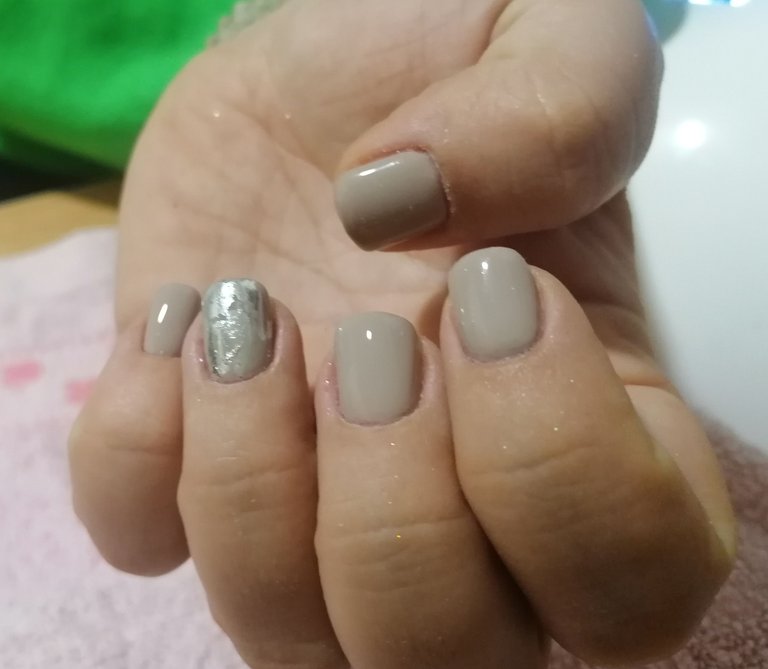 Result of the second preparation: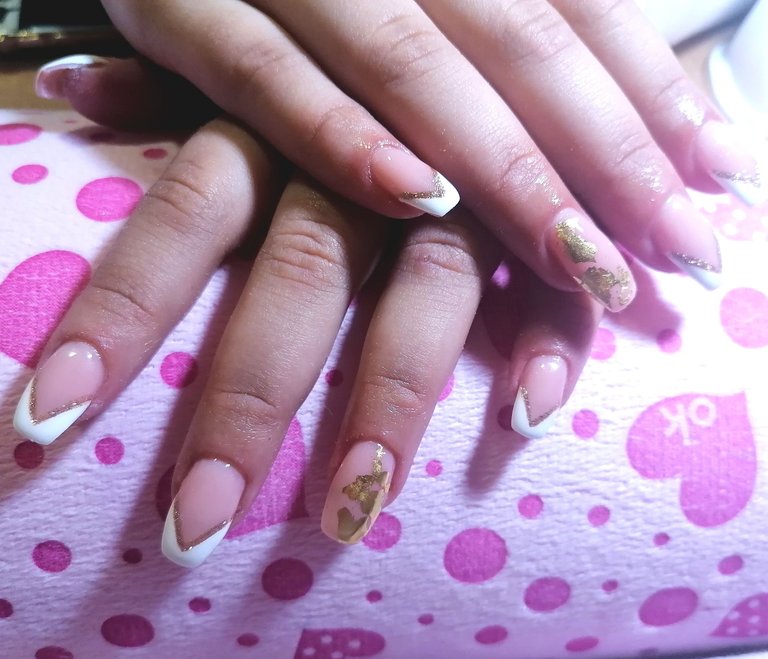 And now a little nail after the new year ...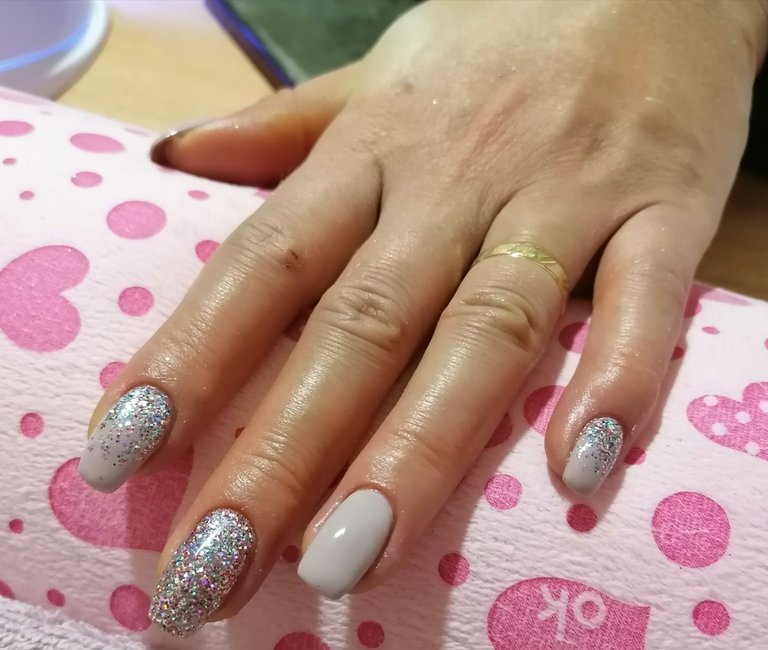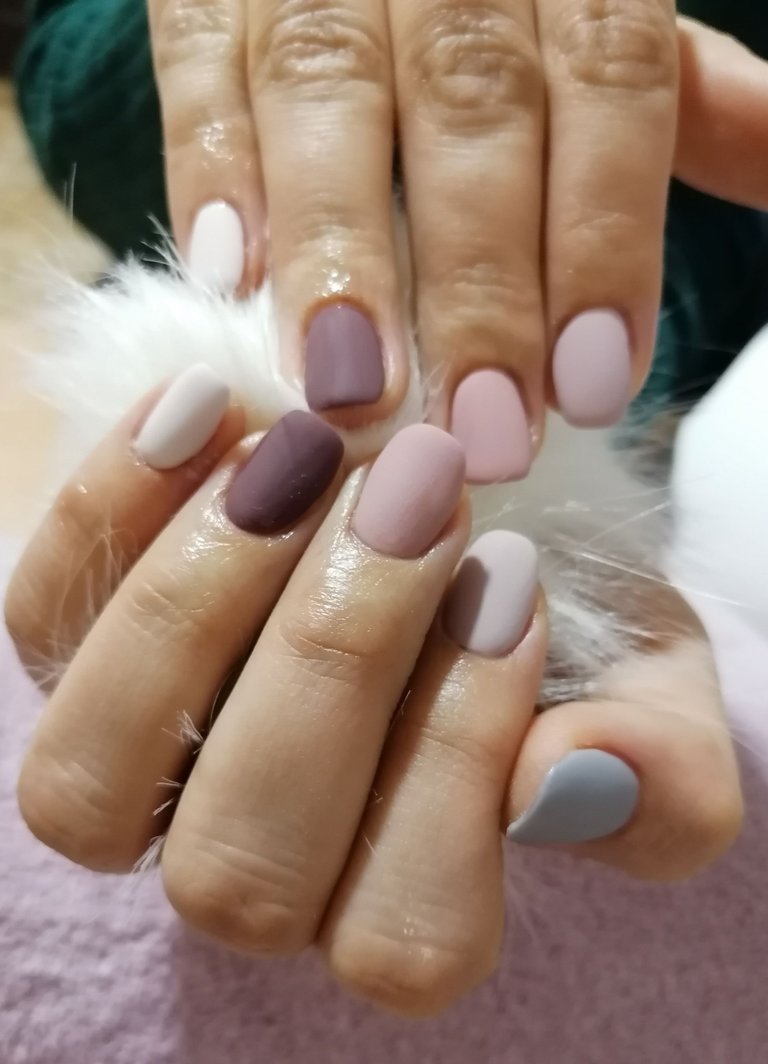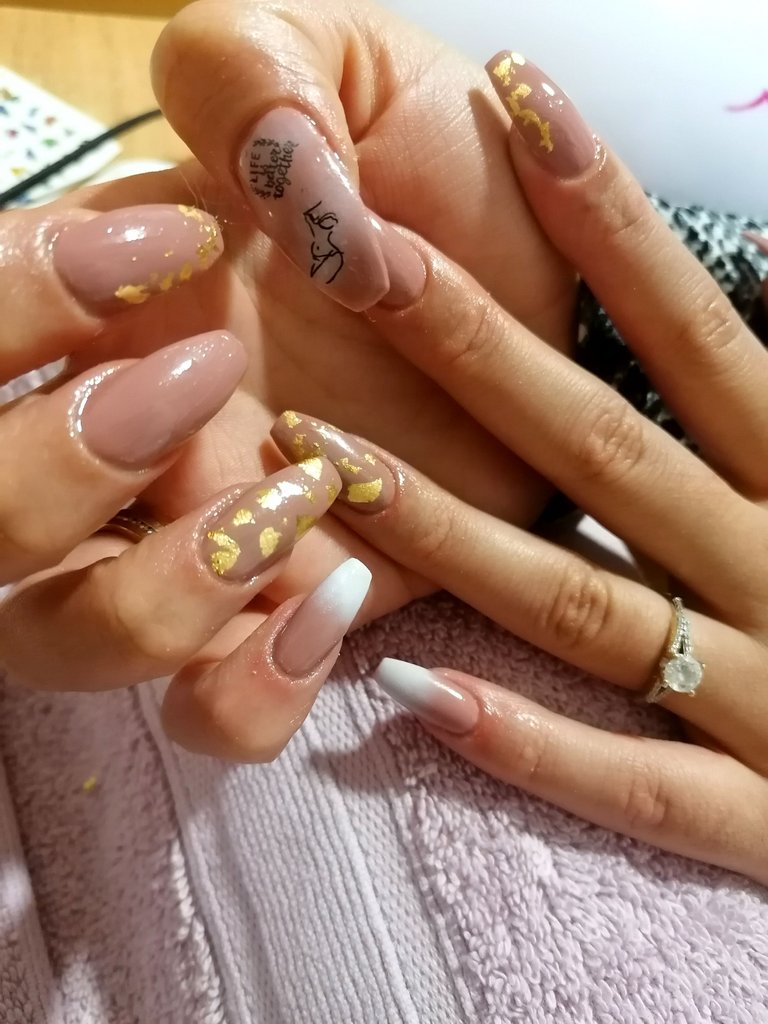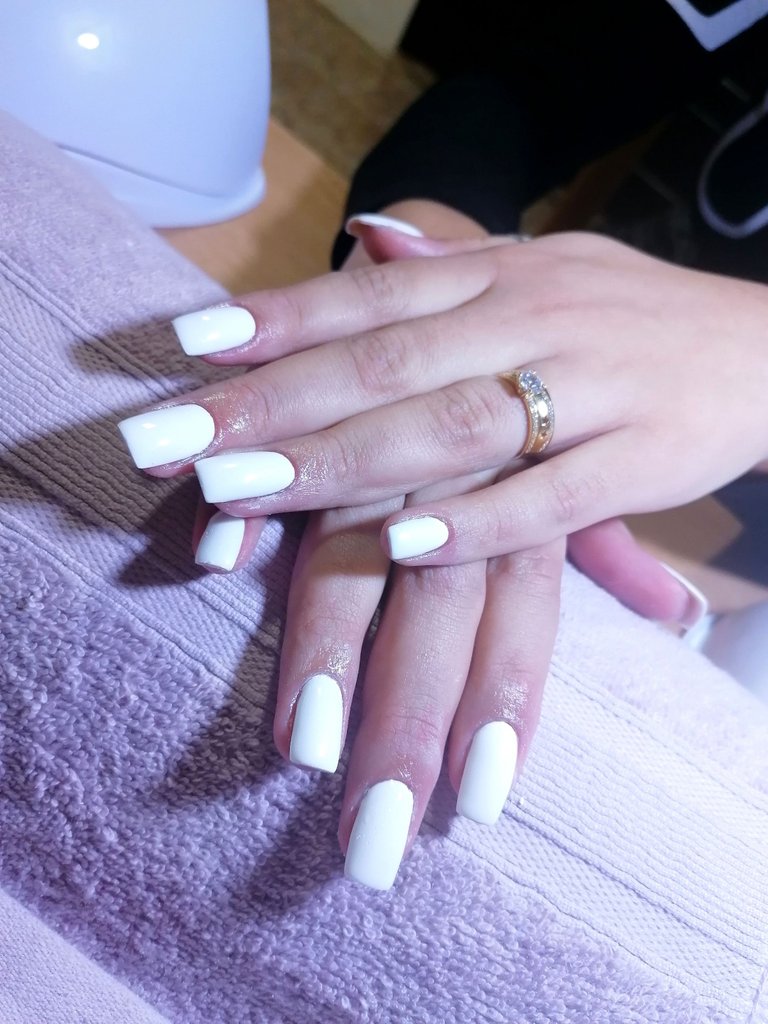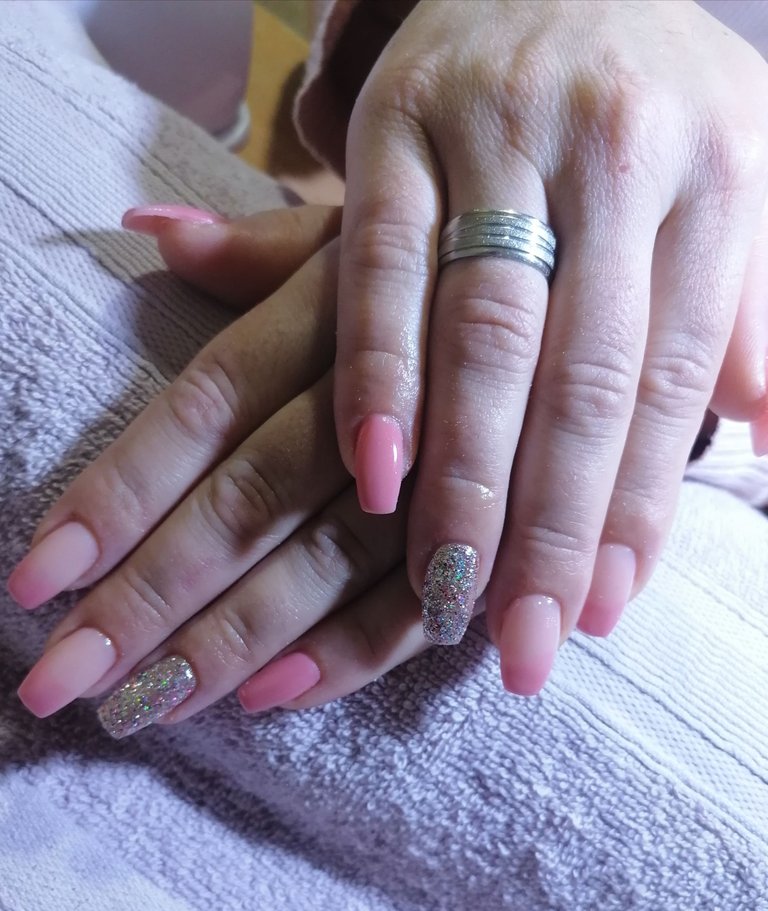 Material I used:
Bond with primer
Building gel
Fiber glass tape
color gel
stickers
gold and silver foil
gel with silver shine
non-stick finish gel
mat-gel finish
gloves
🌼🌼🌼🌼🌼🌼🌼🌼🌼🌼🌼🌼🌼🌼🌼🌼🌼
I am still a little representative of my work, I hope you liked it 🥰