In this set i tried to do Christmas balls on my mom's nails.
Her nails though are short and the result wasn't as i was expecting.
Products that i used:
base/top coat
dark blue gel polish
silver flash gel polish
silver holo pieces of glitter
I removed the previous colour and i did the preparation as always, i applied the base coat and i applied 3 thin layers of the dark blue gel polish.
I left the 2 nails with the design for the end and i applied top coat at the rest of them.
On a palette i put some of the silver flash gel polish and i created my Christmas balls.
I know that i should do the balls bigger as i did them because the result was like smudge. But her nails are short and small, so i didn't have the space to do whatever i want.
And this is the final result. I hope you like them!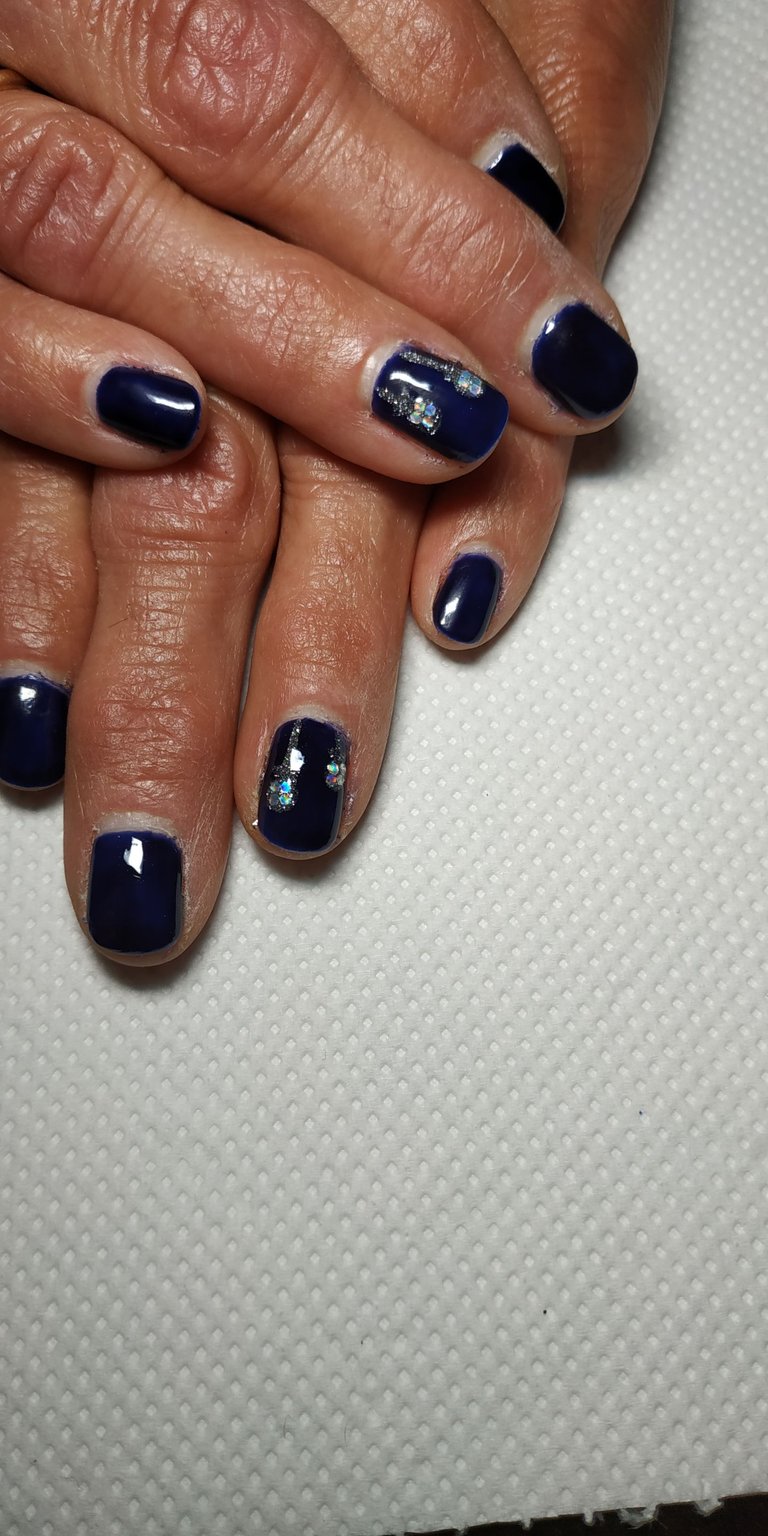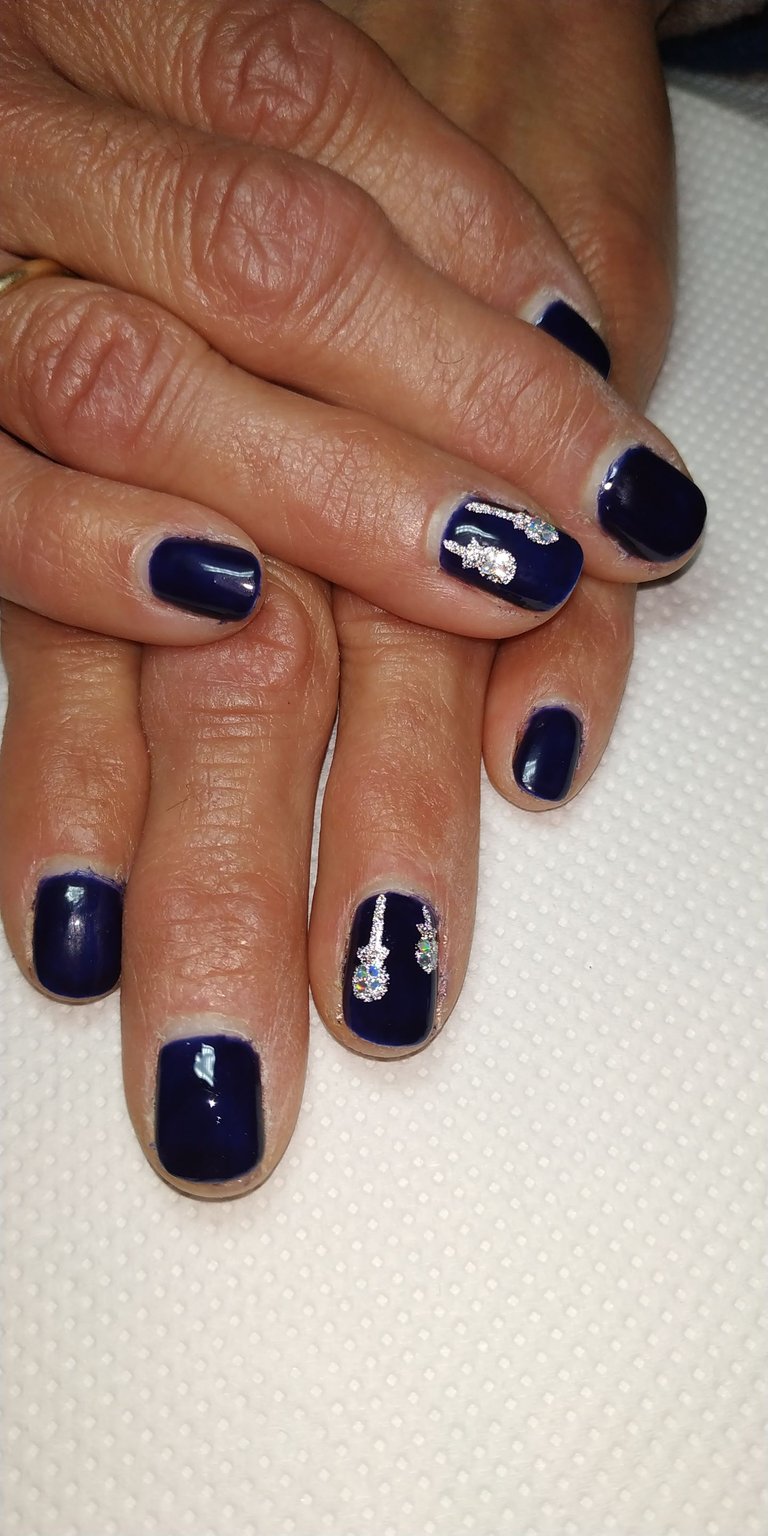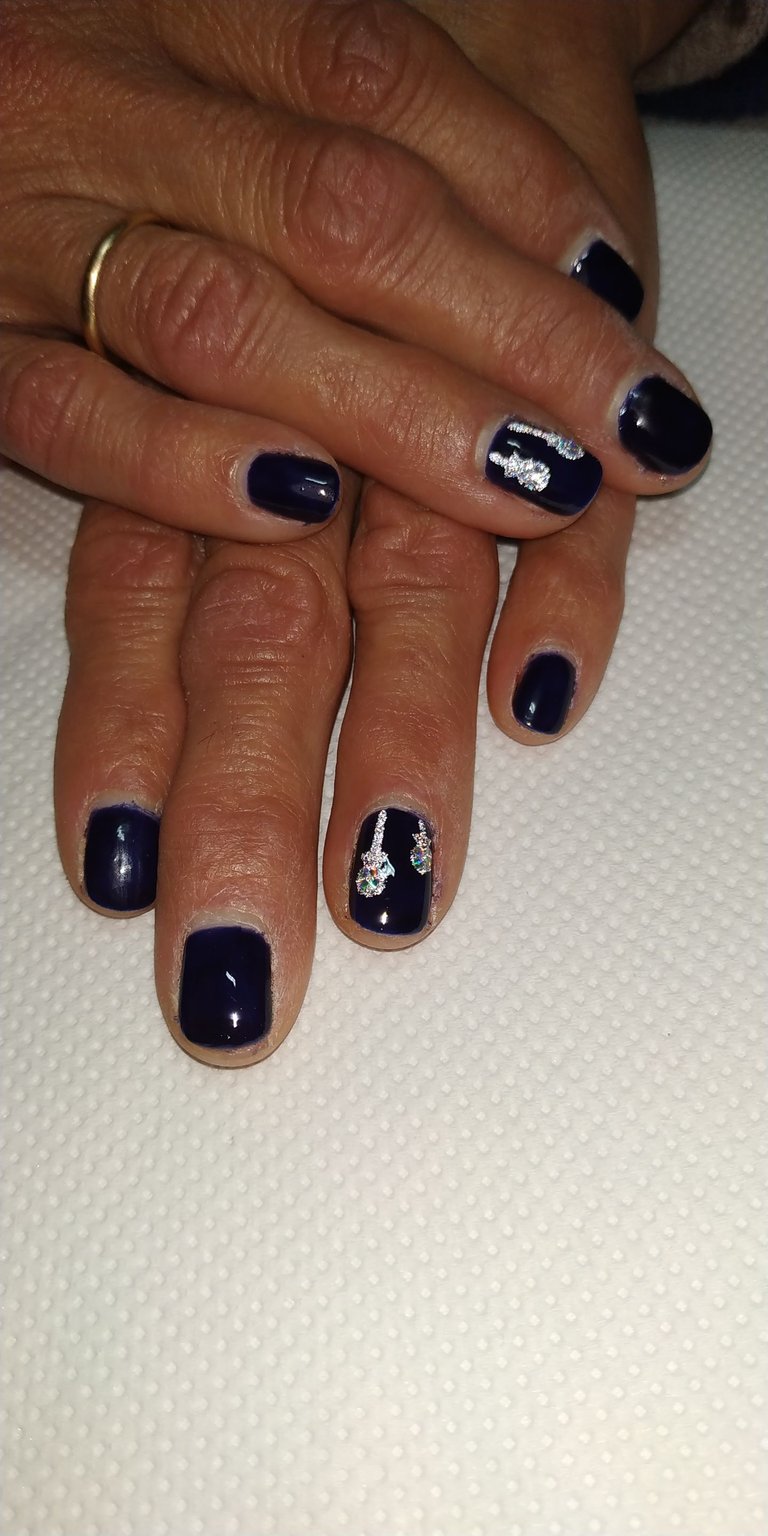 Tomorrow i will post the last Christmas nails of the year.
Photos by @georgia11