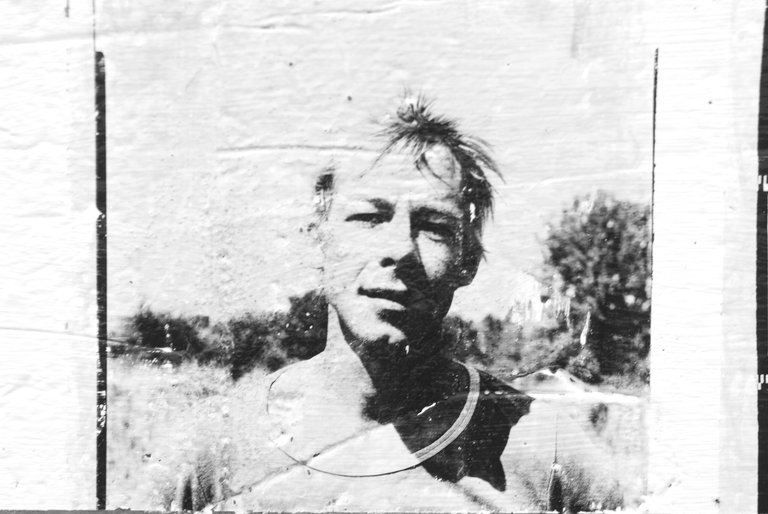 Shot on some b/w film using a Graflex 4x5 camera. Printed onto a wall using liquid photo emulsion. Yes, I did coat the wall with light sensitive emulsion, exposed a negativ onto it and washed it in developer, fixer and a lot of water.
To make this all possible I built a darkish tent and worked through the night.
The toughest part: When I left, I had to leave it behind... Somewhere in Bulgaria...
---

And here you can see the whole mural in full colour: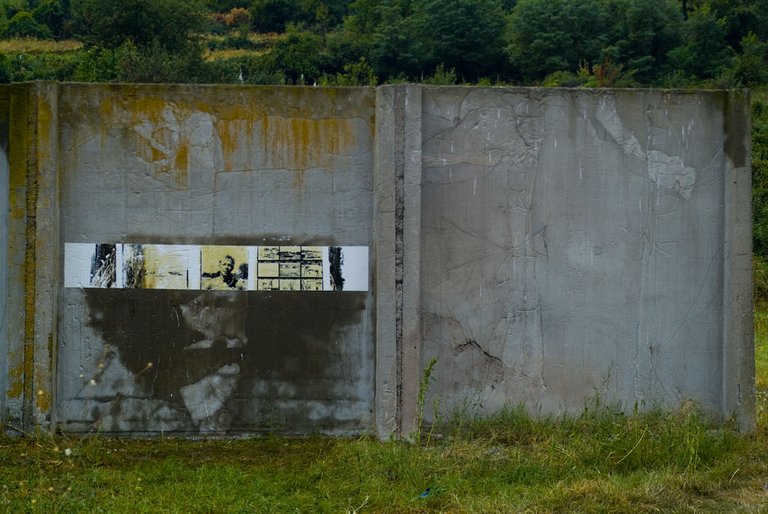 ---