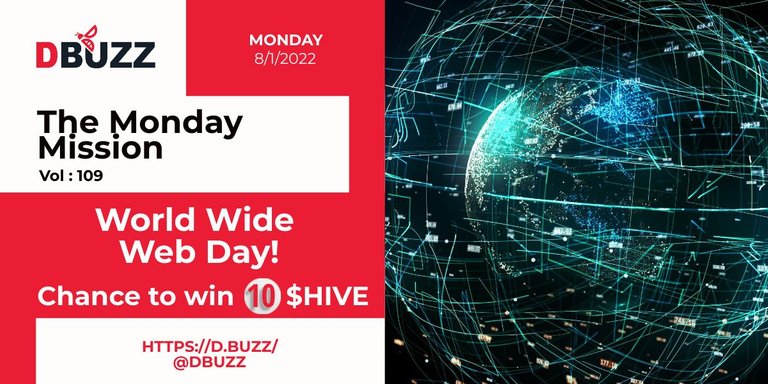 ---
Monday Challenges from D.Buzz
>> Round 109 << | >> Win 10 HIVE<<
---
Hello friends.
Do you know what this new technology called "The World Wide Web" is? We think it's just a fad and will go away. LOL, JK, but that is what people said when the internet was birthed many years ago.
Today, on August 1st, we celebrate World Wide Web Day!
We all rely on the internet for so much these days - for work, entertainment, and staying connected with friends and family. It's hard to imagine a world without it!
Think about a world where you don't have smartphones, the internet, Netflix, HIVE!!! You may be forced to go outside and hit trees with sticks, or run your steam-powered car on coal. The World Wide Web connects us all, uniting us, spreading information, stories, and so much more.
So let's take a moment to celebrate World Wide Web Day. Let's appreciate all the fantastic things we can do online and all the people who make it possible. Thank you, internet!
With a hardy thanks to the internet gods, we will move on to today's Monday Mission.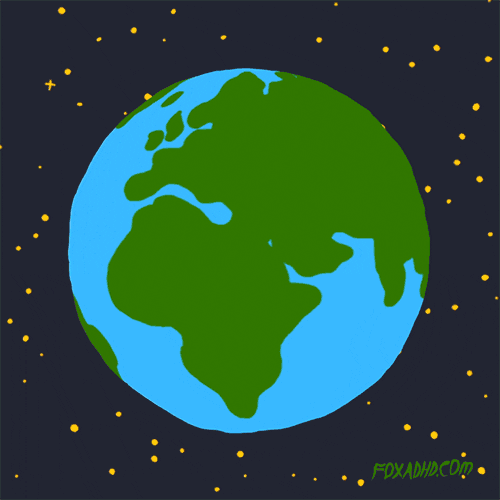 Lost in a spiders web.
---
Today's challenge
We remember a time before the web - the old world... but then, we also remember that first moment we dialed up and connected to some online chat communities. The wild, untamed realm that was dial-up internet. What was this wondrous place - chat rooms? Other people playing text games? Downloading warez? Leet Speak? These memories stay with us.
Younger people have a different experience interacting with the world wide web for the first time. Perhaps their first time online was not even a big deal. Likewise, for some people who are just getting online today, perhaps it's still a big deal.
For today's mission, let us know about your first internet memory - was it a dial-up experience, or an Xbox at your friend's house? When did you first get online? Do you even remember?
Will you join in the fun?
---
This week's challenge
At some point in the next 6 days...
On a post on D.Buzz, tell us about your first online memory.
Hashtag that post with #wwwday
Post a link to your buzz on a comment below.
Buzz to Twitter for an extra high-five from us! ;)
---
Thank You
---
Rules:
After seven days (the following Monday, at some point), we will select a winner from all valid entries.
We will then make an announcement post on Monday and tag you.
The prize will be sent to the winner soon after the winner is announced.
No, follow, or upvote required to join.
---
What is the prize?
The prize is 10 HIVE sent to you.
---
Last Week's Winner!
By random draw, the winner of last week's challenge is...
---
Who posted this Buzz:
https://d.buzz/#/@underlock/c/hm47c9pm87qd1vubsmqs8y
WOW. Congratulations on the new job!!! Keep us up-to-date on how it goes! :D
Congratulations on winning!
You will receive the prize from our rewards account shortly. :)
---
Thank you for playing!
---
Questions? Concerns? Comments?
Just comment below.
---
---
A censorship-resistant short-form microblogging platform that empowers you to share your thoughts in 280 characters or fewer.
Censorship-resistant and built for the community with love.
---
We strive to have a fun and neutral stance on topics. If you have any concerns with the content, please contact @jacuzzi who writes and generates the content for our articles, or the @dbuzz team for clarification.
---
D.Buzz online at:
Join us on Discord at https://discord.gg/BKg5Ptg9ss