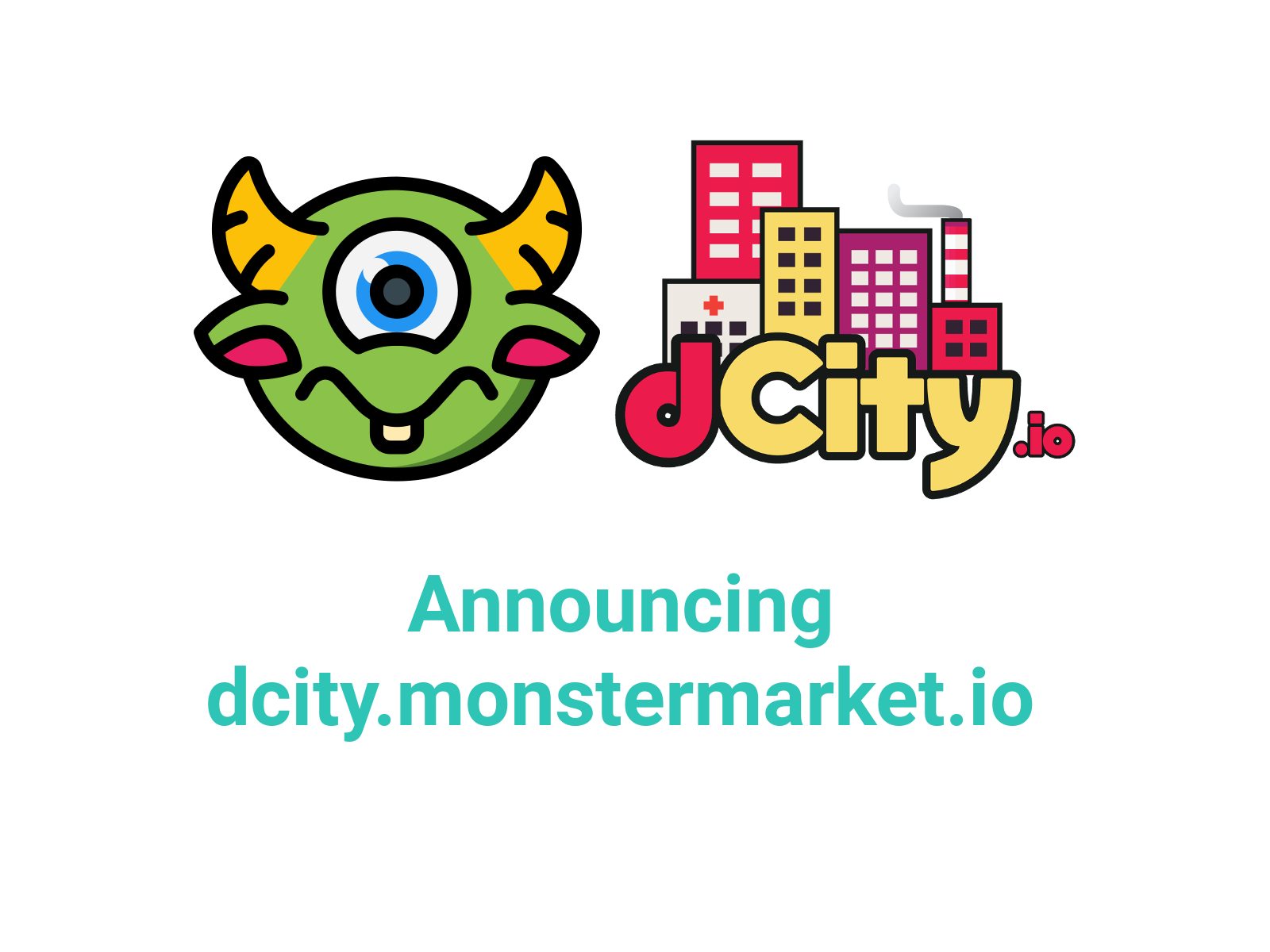 We are very glad to announce that MonsterMarket is launching a dCity (@dcitygame) marketplace.
If you do not know what is dCity, it is a city simulator game built on top of Hive Blockchain and Hive-Engine NFT contract. The game has become a hit in recent times. if you haven't checked it out, please do.
Website
https://dcity.monstermarket.io/
Features
Three interfaces - Marketplace, Collection, and Sales management
Filter by editions, cards type, and background on all interfaces
Search feature with auto-complete on all interfaces
Transfer, Sell, Buy, Change Price, and Cancel sale feature
Hive Keychain and Hivesigner support
Mobile-friendly
Super fast load time
How To Use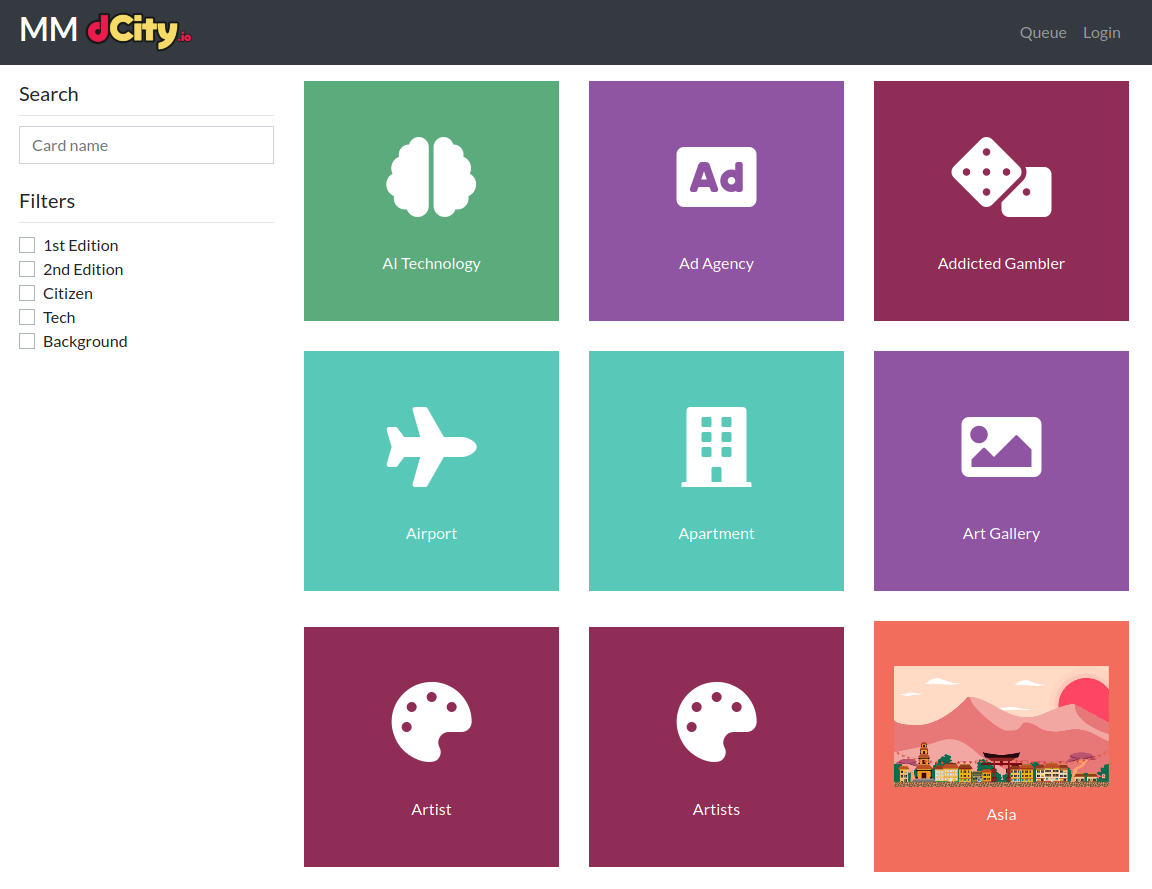 On the homepage, you'll be greeted with all the cards available for sale. The marketplace has a familiar MM Splinterlands market look and feels with some new additions which might be available on the Splinterlands marketplace soon. So, you are getting a first look at the upcoming MM website on this dCity market. :)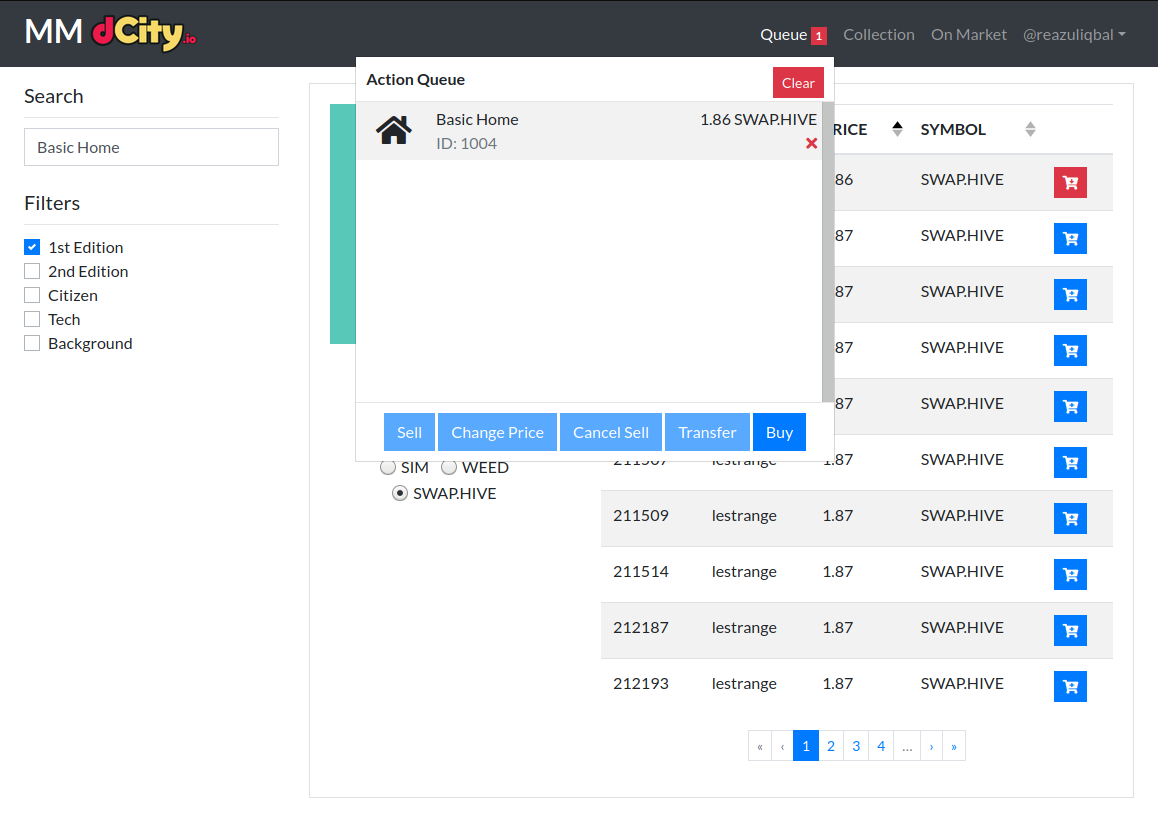 Here I am buying a card. I searched for Basic Home at the same time filtered for 1st Edition cards. I clicked on the Card, and all the available Basic Homes for sale were loaded. I wanted to buy it with SWAP.HIVE, so I filtered the cards for sales for SWAP.HIVE. I selected the cheapest one, and it got added to my Action Queue. The website determined I can Buy the card, so it enabled me the option to Buy. I clicked the Buy button another popup with my balance and shopping basket summary showed up and paid using Hive Keychain. If I was using it from mobile, I could have also paid using Hivesigner.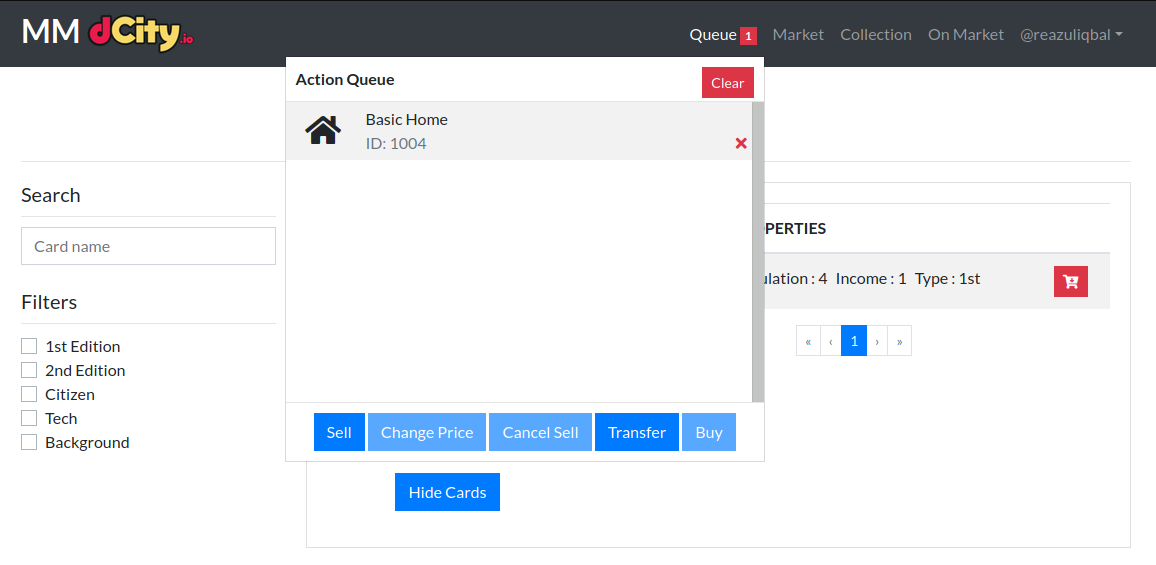 Now on my Collection interface, I can select the card, and list it for sale, or transfer it to another player. Let's list it and a few other cards for sale all at once.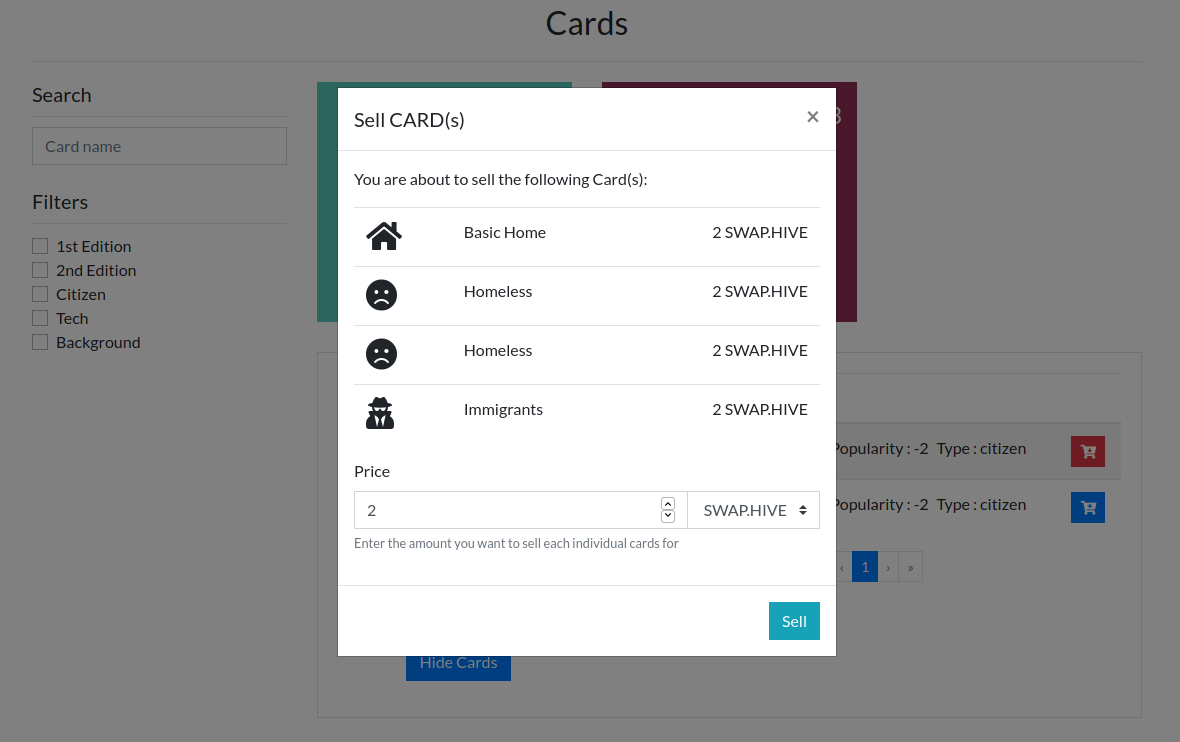 I am selling all these cards for 2 SWAP.HIVE each. I click sell, confirm on Hive Keychain and I am done.

On my On market interface, I have all those cards I have listed for sale a few seconds go. I selected all of them and wanted to change the price.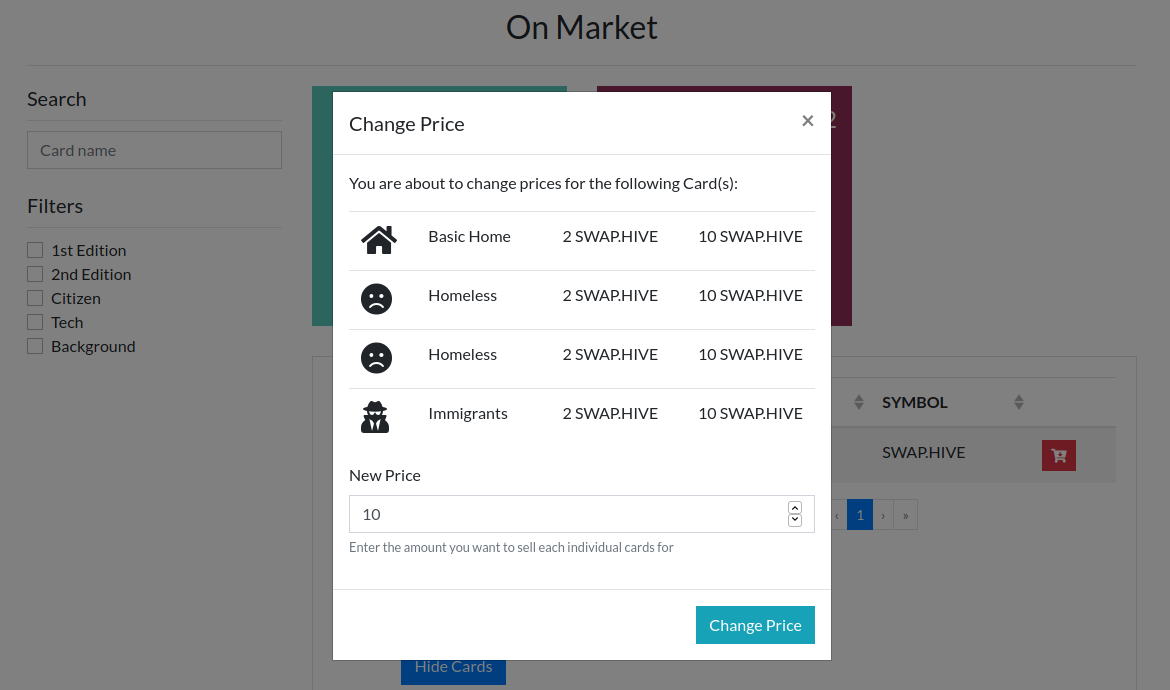 So, I changed all of their prices in one go. If I wanted to sell one of them for another token, I needed to cancel sell and re-list them for that token.
This was the basic overview of all the interfaces of our newest dCity marketplace.
FAQ
Why should we use MM dCity market?
It has a familiar and user-friendly web interface. You are also supporting the development of this marketplace and the Splinterlands marketplace.

What is the fee set for selling cards?
The default fee is 5%

Which tokens are supported for listing cards for sale?
You can list a card for sale for - SIM, SWAP.HIVE, NEOXAG, and DEC. Please contact us if you want us to add other tokens.

Is there a cash back for purchases like on the Splinterlands market?
No, there is no cashback.
If you have any suggestions or there is a problem please reach out to us in Discord.
---
We are running a Hive Witness as @BDCommunity.
Please vote for @BDCommunity as a witness.