It's been a bit since I've posted here, but I figured now is a good time to post an update.
I ran a successful Kickstarter back in September and October, netted a decent amount of funds to help finance the artwork for The Condemned. I have 8 artists working with me on the majority of the art, and they're knocking it out of the park!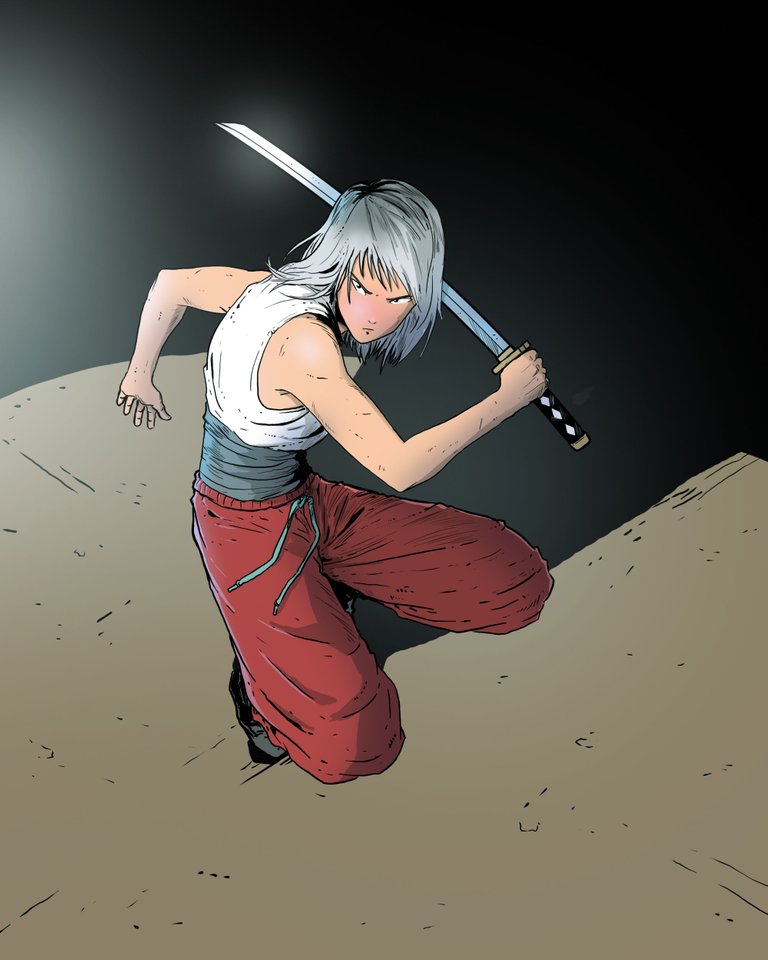 Kona Yuki was done up by Ellen, an artist over in The Philippines. I love the shadows, the highlights, and just how action-y she did up this pose! She's awesome and I love the work she does.
All of the Condemned have their artwork finished, and they are all viewable in the weekly updates I post on my Kickstarter page.
Now that all the Condemned are finished, I've started working on weapons and armor. In total, I have 27 out of 105 cards finalized, and more are getting done every week! This game is coming along nicely, and I'm really happy with the overall results so far.