And, because it's so beautiful and these animals have fascinated me so much, a few more pictures are coming. They're still in the same place. They gather strength for their long journey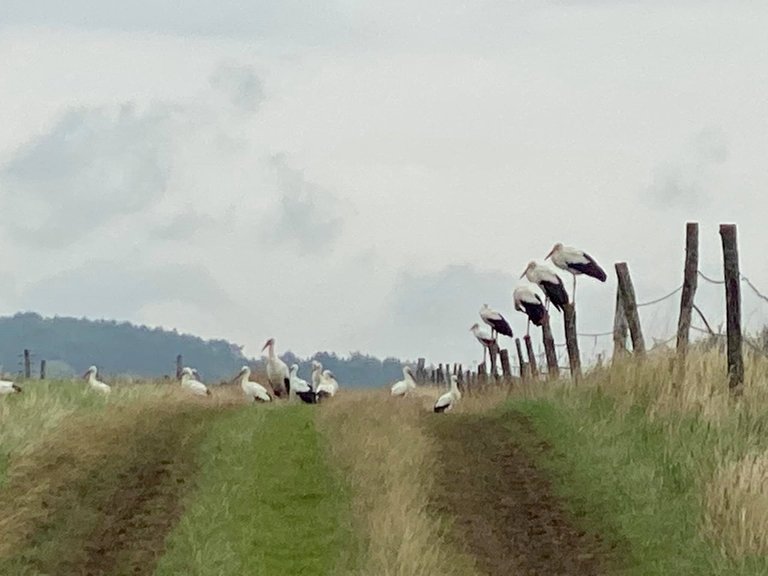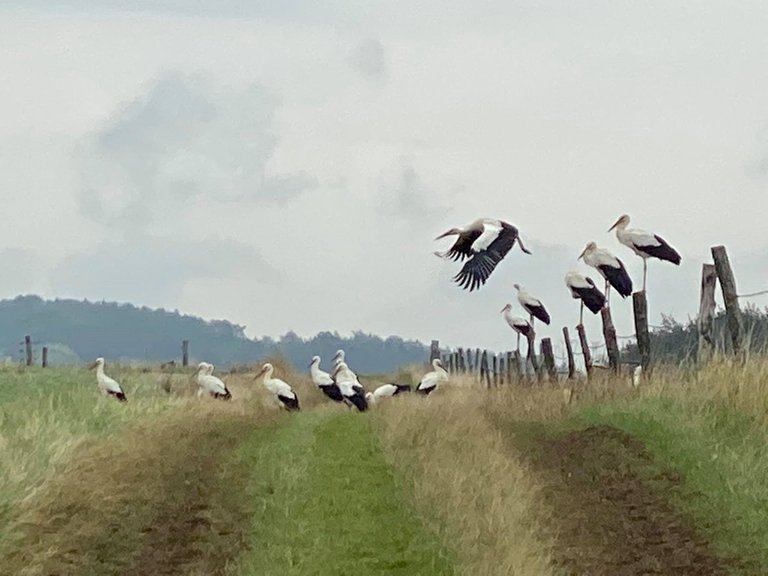 Here in Germany the storks appear in many fairy tales and legends. As a lucky charm or as the famous rattle stork, as some used to believe that brings children.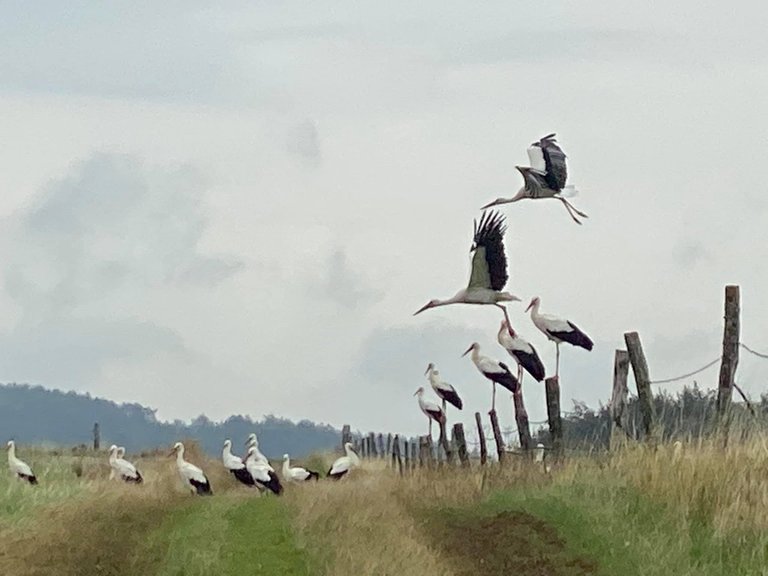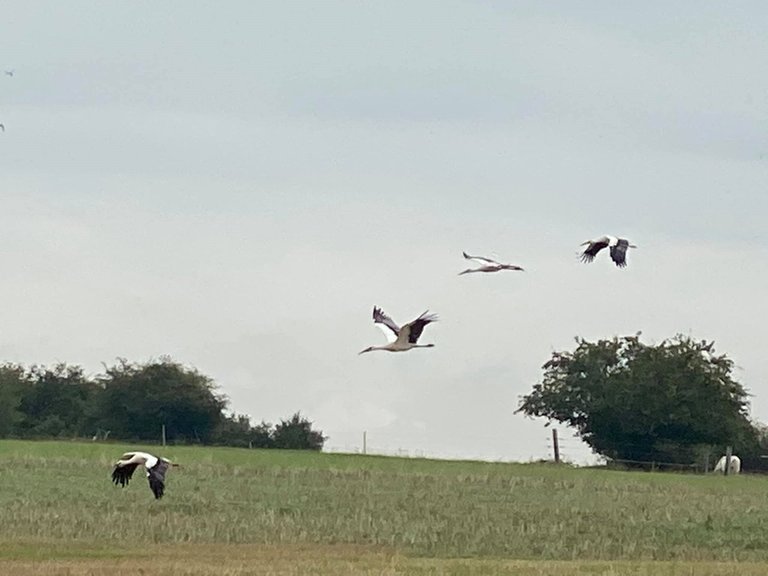 How nice that it still exists ... that's why we have to protect nature ...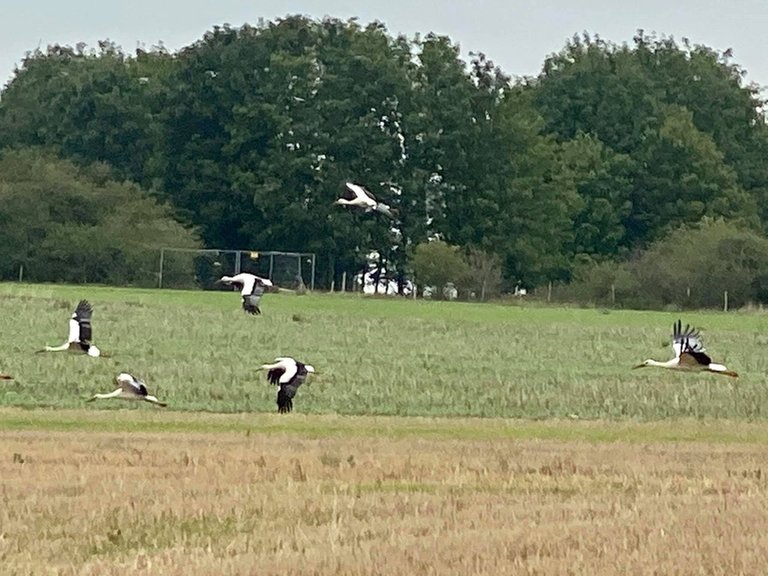 May they arrive safely in their winter quarters and not fall victim to bird hunters on the way 💖