GREETINGS & INTRODUCTION!!
Good day great people, I believe you are all doing great and of course having a blessed week. Today I am sharing with us my July garden and how well the garden has improved
---
---
Agriculture is a beautiful form of nature most especially when you watch your little plants grow into edible vegetables and bare fruits. Now it's been about three months since I started keeping my pumpkin garden from around April.
They are about four different gardens each of them carry their own unique plants and crops situated a few meters away from each other and this very one I'm showing us today is the pumpkin garden.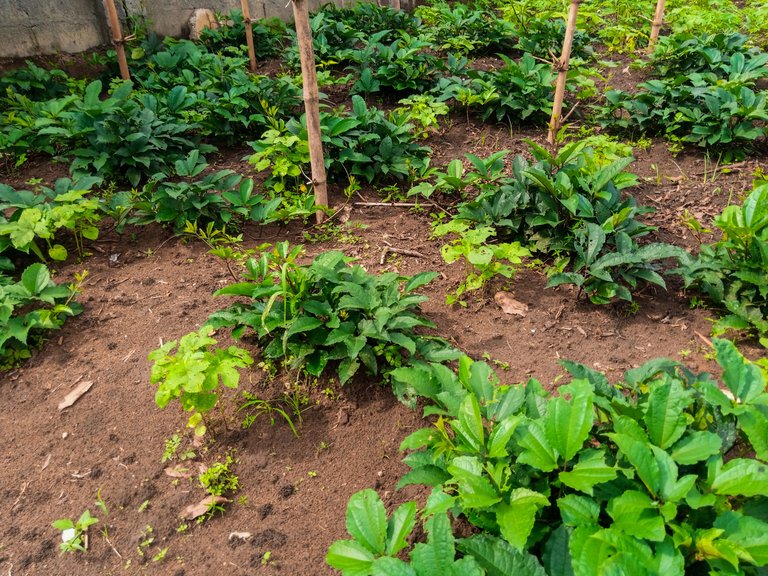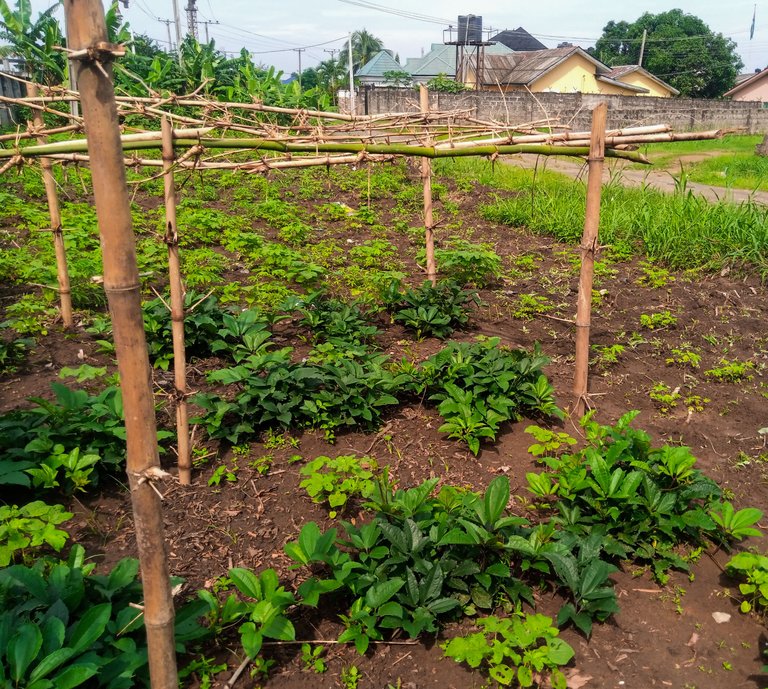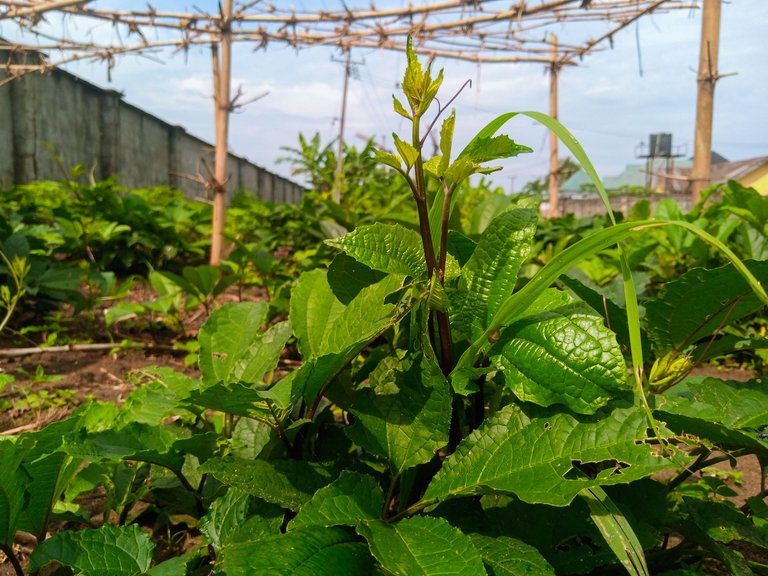 ---
This is when they were just about a month old then so time to time I keep an eye on them and prevent pests from destroying them.
So during the week I had to do alot of work in the garden by removing the grasses and putting the pumpkins in order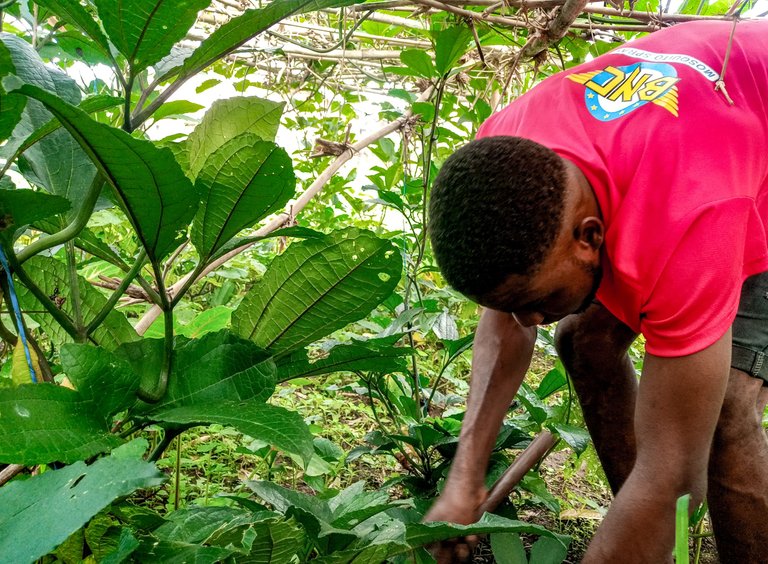 I'm so excited to see how well they've improved and how they grew big. It's not always advisable for them to keep laying on the ground in other to prevent them from pests,animals and earth worms eating them up.
So I carried them ontop of the wooden beam I constructed specially for them.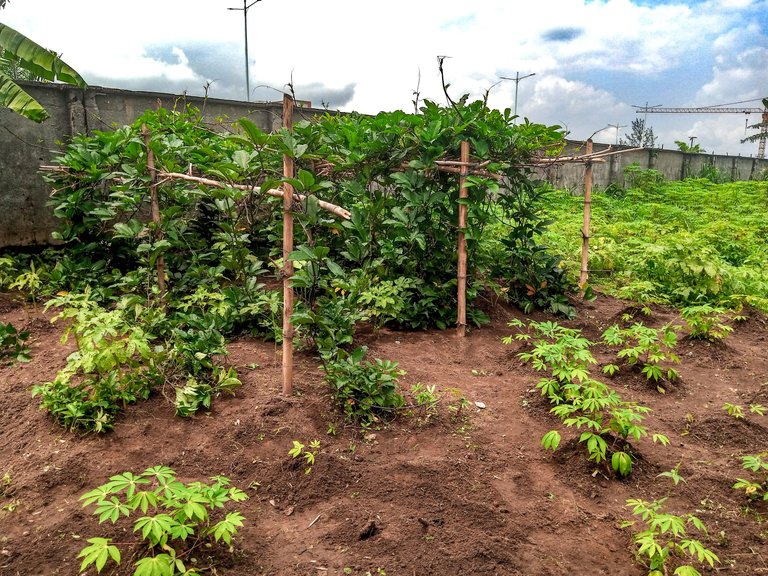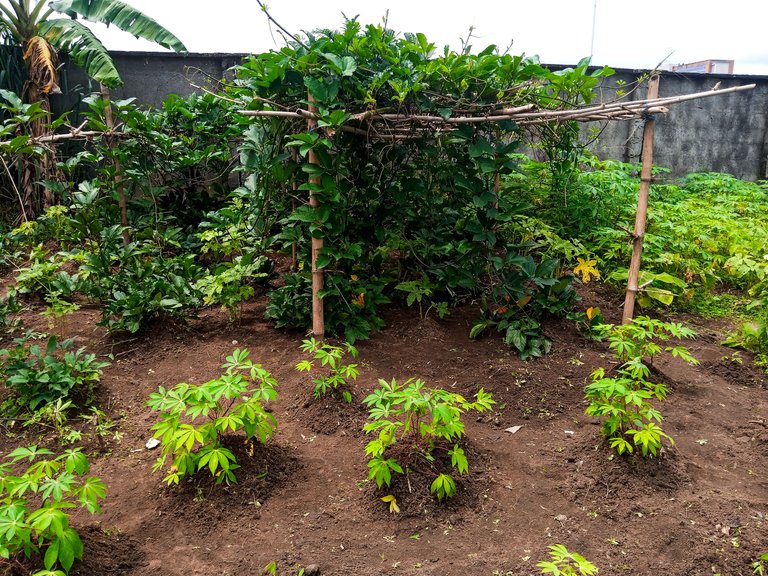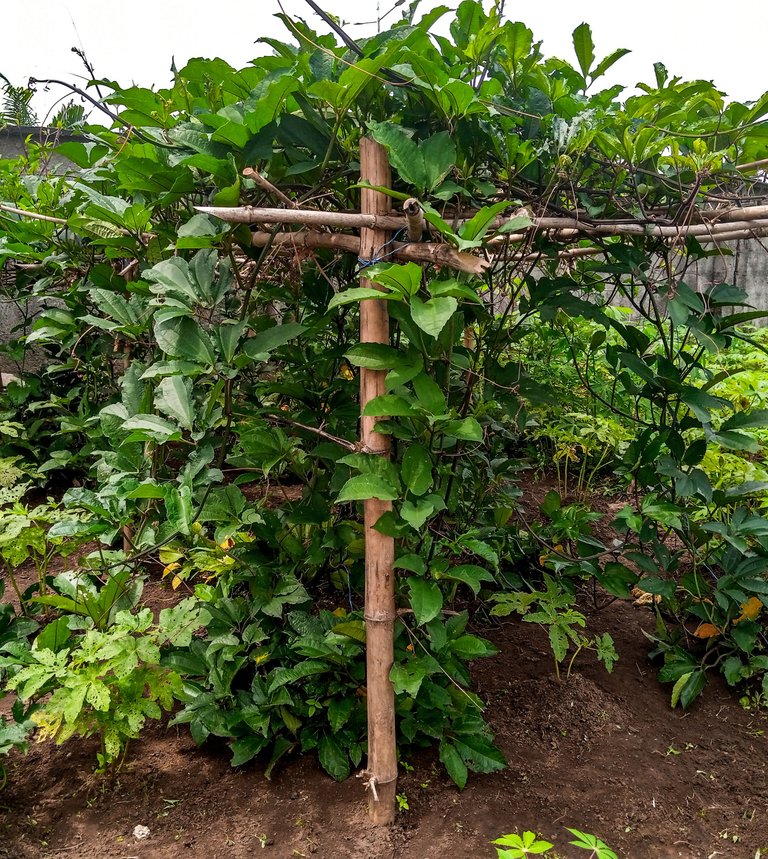 ---
Agriculture is really fun and exciting although the work sometimes may be really tedious but the improvement and good looks of the garden along with the harvest of what you've laboured for is what matters most.
Some beautiful Natures I captured
Normally photography is my thing ☺️😁 and I don't always to pull out my phone whenever I see something that worth my attention 😅haha..
I captured a baby snail on the pumpkin leaves and for the first time I was opportuned to capture a butterfly🦋. So I decided to share them with is all homesteaders I really hope you enjoy them do have a beautiful and fruits week.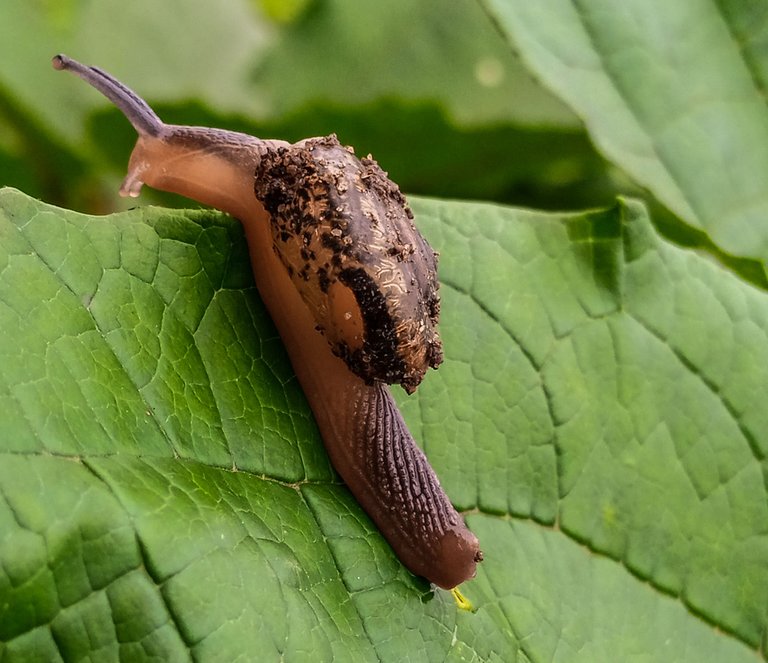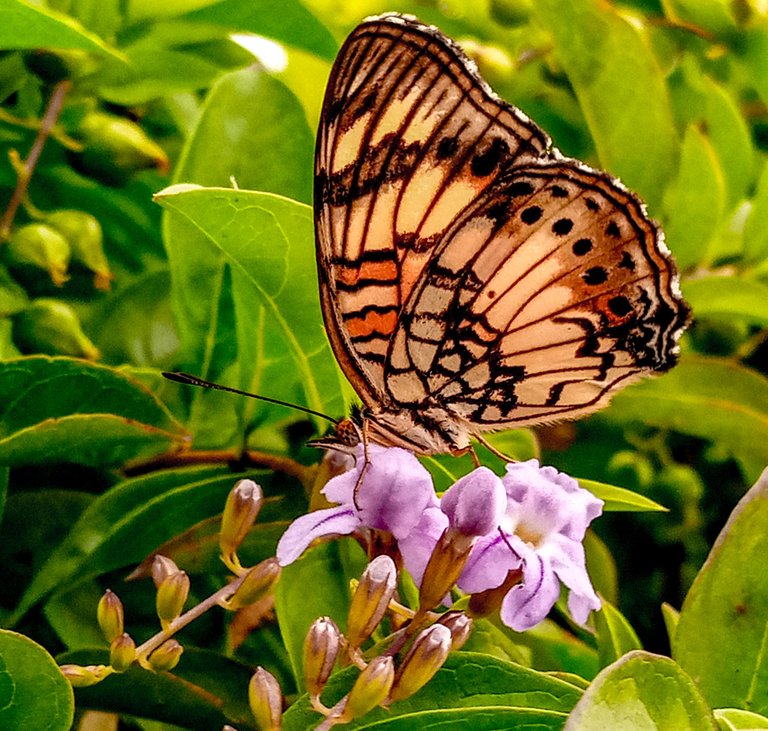 ---
ALL IMAGES ARE ORIGINAL AND MINE THANK YOU FOR VISITING ☺️❤️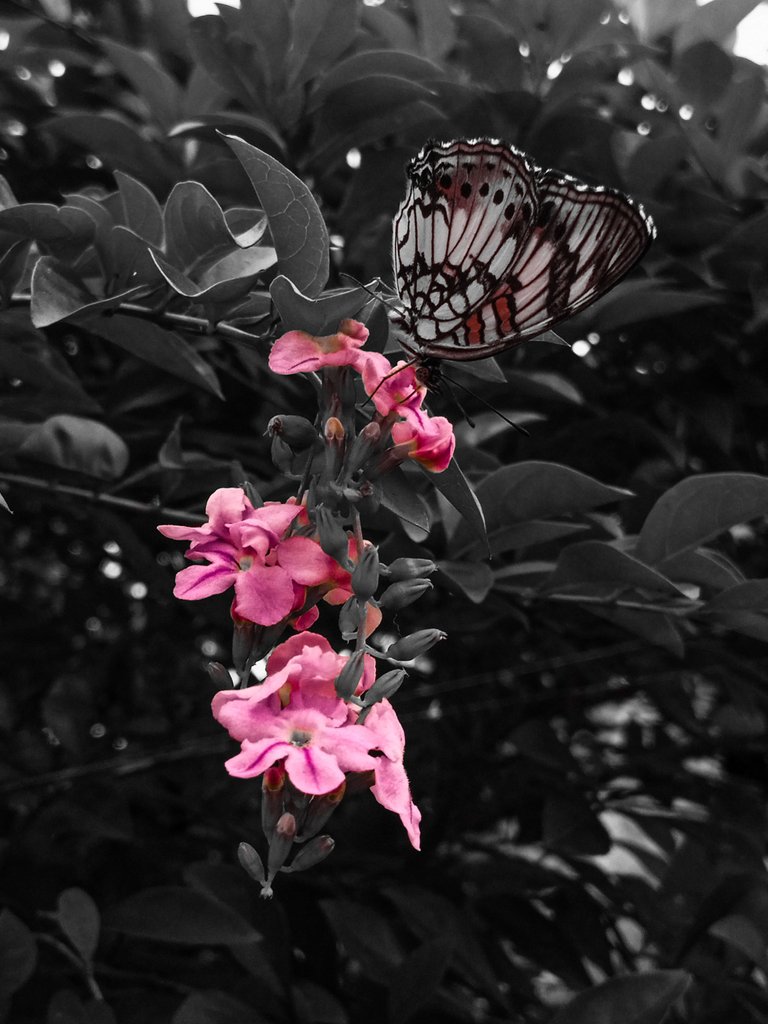 ---
𝕋𝕙𝕒𝕟𝕜 𝕐𝕠𝕦 𝔽𝕠𝕣 ℝ𝕖𝕒𝕕𝕚𝕟𝕘 𝕋𝕙𝕚𝕤 𝔸𝕣𝕥𝕚𝕔𝕝𝕖!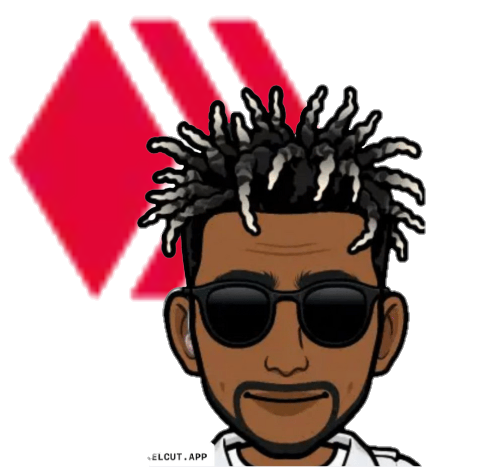 𝑰𝒇 𝒚𝒐𝒖 𝒍𝒐𝒗𝒆 𝒕𝒉𝒊𝒔 𝒑𝒐𝒔𝒕 𝒚𝒐𝒖 𝒄𝒂𝒏 𝒔𝒖𝒑𝒑𝒐𝒓𝒕 𝒕𝒉𝒆 𝒂𝒖𝒕𝒉𝒐𝒓 𝒘𝒊𝒕𝒉 𝒚𝒐𝒖𝒓 𝒖𝒑𝒗𝒐𝒕𝒆, 𝒄𝒐𝒎𝒎𝒆𝒏𝒕 𝒂𝒏𝒅 𝒓𝒆𝒃𝒍𝒐𝒈. 𝑭𝒐𝒓 𝒎𝒐𝒓𝒆 𝒂𝒓𝒕𝒊𝒄𝒍𝒆𝒔 𝒍𝒊𝒌𝒆 𝒕𝒉𝒊𝒔, 𝒄𝒍𝒊𝒄𝒌 𝒐𝒏 𝒕𝒉𝒆 𝒂𝒖𝒕𝒉𝒐𝒓'𝒔 𝒑𝒉𝒐𝒕𝒐 𝒕𝒐 𝒗𝒊𝒔𝒊𝒕 𝑩𝒍𝒐𝒈. Thank you!
---
𝔸𝕓𝕠𝕦𝕥 𝕥𝕙𝕖 𝕒𝕦𝕥𝕙𝕠𝕣
I am Richy Demson pka Dj protokkol ✍️. Contents of my blog include me being a Poet 📜 ● Fictioner 📝 ● Rhymer and poem 🔗● Blogger 👨‍💻● Author/Writer ✍️ ● Music mixologist 🎧📀● Photographer 📸💥● Therapist 💉💊● Mentor 👨‍🏫● Dancer/BBoy 🤸● Crypto enthusiasts 💰●lover of nature🌱🐌, Model 💎. You can visit my blog by clicking on the authors image above!.
---
©July 2022
---