On the site where I blogged prior to coming to the blockchain, there was a fellow whom I followed (@dbriannelson) who hiked through the woods near his house every day for exercise. I thought his motivation to do daily hikes (despite cold weather, snow, rain, or blistering heat) were quite impressive! He often came back with photos of flowers, rocks, mountain vistas, and various things he encountered along the way. When he knew the name of a particular flower, he called it by name, but if it was a type of which he was unsure, he just captioned his photo "Flar" — a tongue-in-cheek, intentional mispronunciation, which I found very charming and amusing. Hence, the title of my post, as a tribute to him.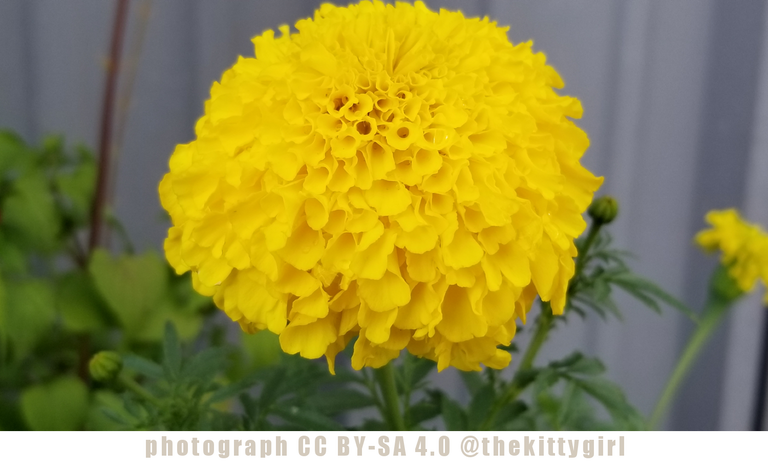 Recently, I had to have some automotive work done which set me back several hundreds of dollars. 😞 There are always planters of pretty flowers in front of the garage, which I think are maintained by the wife of one of the owners. This post shows some of the "flars" that were blooming there this time. I think @dswigle will definitely approve of this post! 😊
The pretty yellow bloom above is one of the many varieties of marigold. There are so many different cultivars of the marigold plant that it boggles the mind, at least my mind. Each is pretty, and each is unique, but the variance makes identifying the plants more cumbersome. The above marigold, for instance, looks a lot like a crysanthemum, which is why I noted it as such until @dswigle thankfully corrected me in the comments to this post resulting in this edit. To be honest, dahlias marigolds, chrysanthemums, and asters are all in the same family of plants, but hey... it's still a bit of confusion!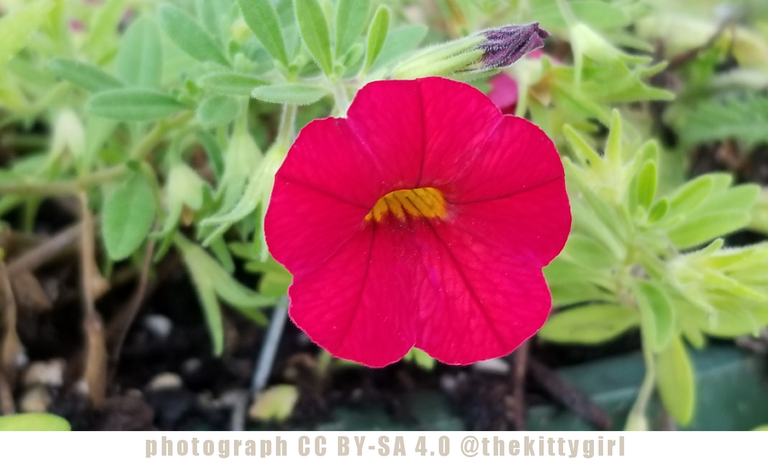 So, now, on to some petunias! When I was a child, my mother frequently had petunias in a spot or two around the house. They're easy to grow and add a splash of color to the landscape. Petunias come in a wide variety of colors, as well, as can be seen by these shots.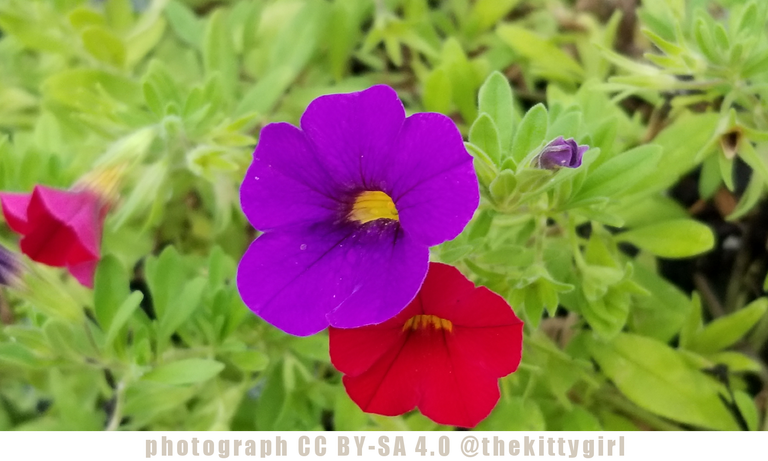 Although I have seen petunias in red, purple, white, and other colors all my life, I don't think I'd ever seen a yellow one until these! Such a beautiful shade, with a hint of orange in there, making them look like gold! Such a spectacular color!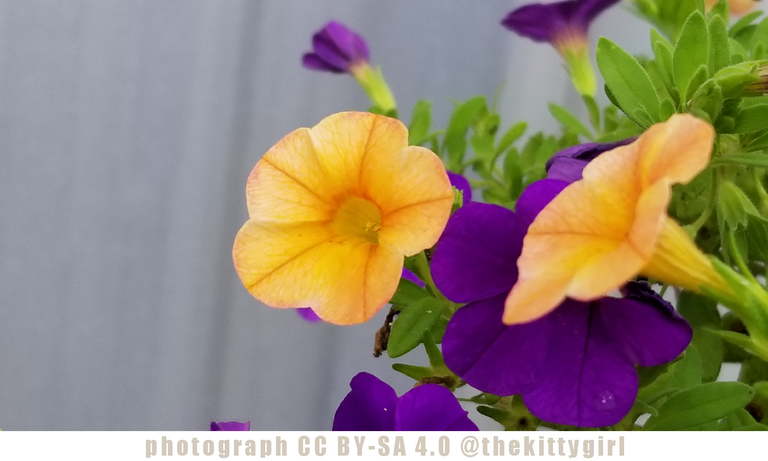 Speaking of Petunias...
About fifteen years ago — and back in the days of MySpace, remember that site? — I stumbled across a young lady from the Pacific Northwest area of the US: Khaela Maricich. She teamed-up with Jona Bechtolt to form a duo called The Blow and they recorded some electro-pop music with rather minimal instrumentation to accompay Khaela's vocals. (Jona has since left the duo and another person stepped-in to back Khaela.)
I absolutely love this song "Come on, Petunia" that appeared on their album "Poor Aim: Love Songs" released in 2005. The lyrics are clever, while Khaela's vocals and the melody draw the listener into her delightful and twisted little world.
The next photo is a Shrimp Plant (Justicia brandegeeana) where the flowers resemble the color of a shrimp. As they bloom, they begin to curl downward a bit, mimicking the shape of the crustacean as well and is really why the plant is called such, moreso than the color. I really like the beautiful coral-red of these flowers!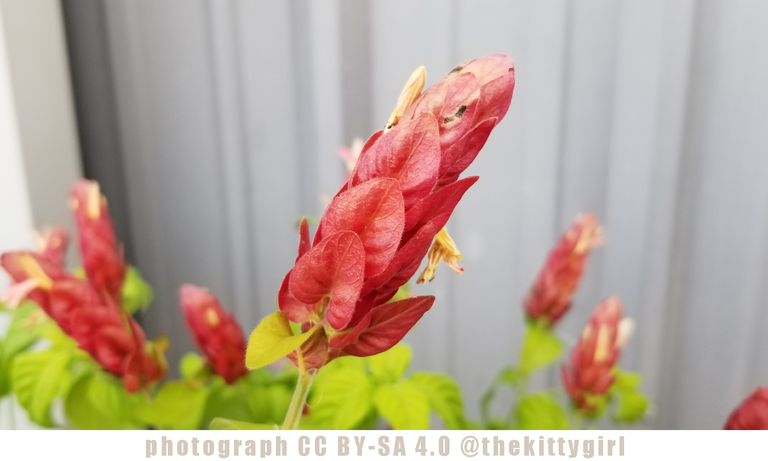 The final bloom in this floral series is a bit of a mystery to me. The jagged shape of the petals makes me think this might be one of the many cultivars of the Dianthus species, but I am not sure. Perhaps someone more knowledgeable about gardening can positively identify this pretty little thing for us?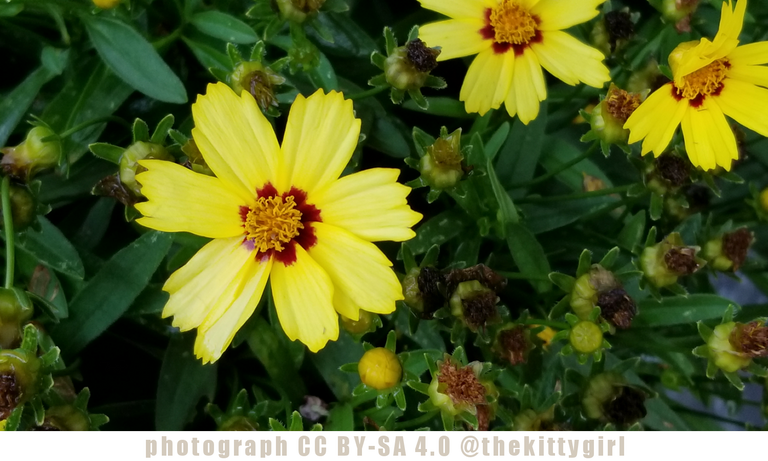 😊





to learn more about either of these projects, please visit: @heyhaveyamet or @theterminal

17-Aug-2020