After a bit of a Hive break I am back. 🤩 I have recently been busy with the Appics mainnet which has been released over Christmas. 🎄
As many of you already know, Appics started out on Steemit blockchain a couple of years ago, then it transitioned to a beta version on Telos blockchain, and throughout these years Appics attracted a vast number of users who have been actively posting since. I was one of these early enthusiasts who have been on Appics through thick and thin and I was verry happy when I found out that mainnet was READY 🔥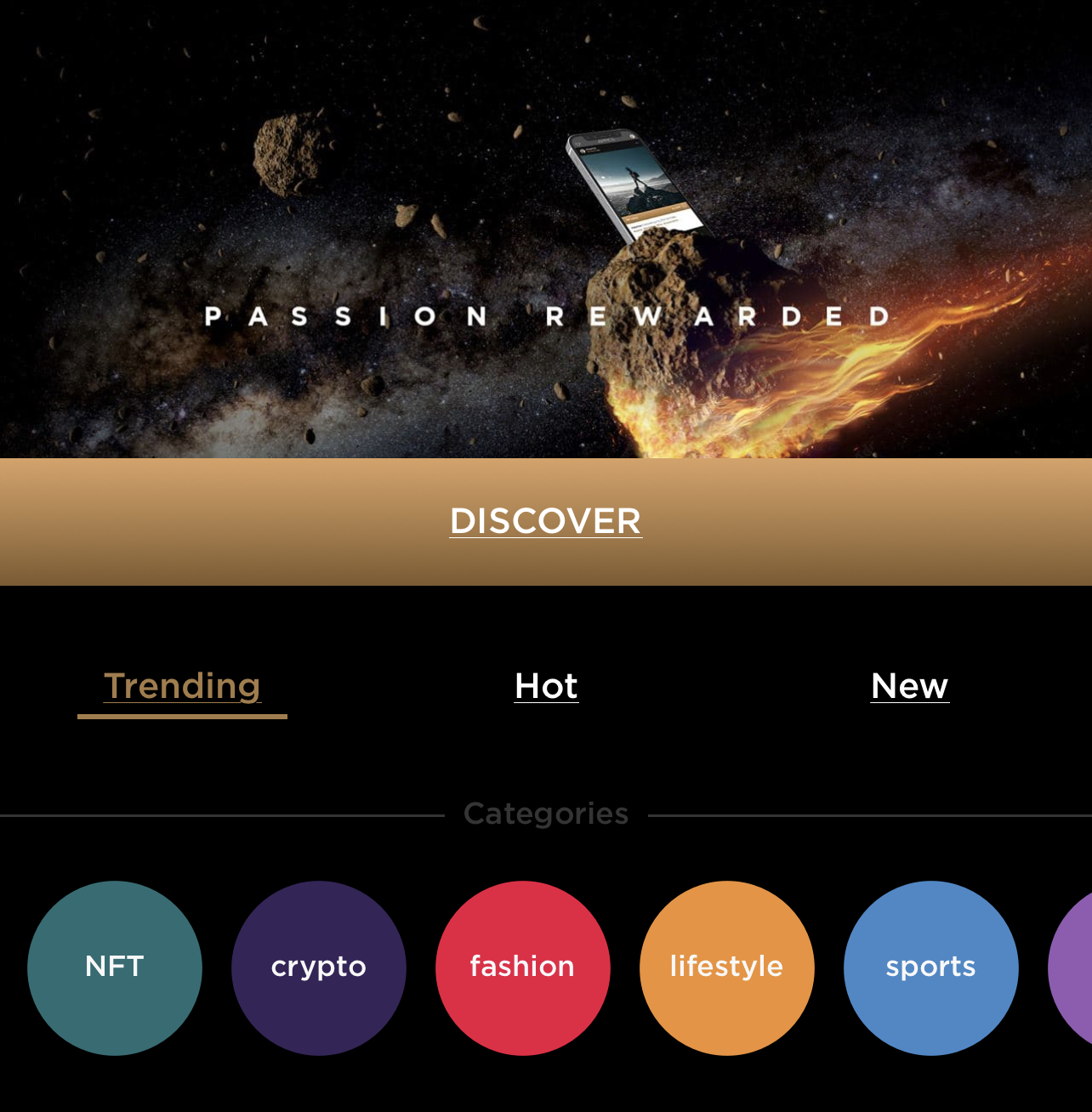 I have to say I am very impressed with the app so far, especially with the design and ease of use. It is well designed✨, looks classier than Instagram and other centralized social media apps, not to mention the ability to be rewarded for your content. 💰
Everybody who would like to join the Appics fast-growing community has to register anew 📲 This causes many people a lot of grief, as they would prefer to keep on going as they used to before.
Personally, I think it is great we can have a fresh start, pick a new name if we want (which is changeable) and find the people who share our interests.🎉
Another good news is that all loyal users who were active on Appics while it was on Steemit blockchain, can do a Token Swap which will transfer their APX tokens, earned way back when, and send them to their newly created APX/Telos wallet.
I guess this is a perk for all early adopters who don't have to start with 0 APX power. Isn't that cool!
I found the registration process simple and my token swap took about 3 days to be completed. I know of a couple of users had some issues where their token swap and they had to get some support from Appics team through Telegram channel. Some people had to wait longer and some Android users had issues when creating their accounts. So yes, there are still some bugs to be taken care of, which is a constant with any new dApp. Patience is key! 😉
I picked a different username this time around --> Karin.😁 You can see how my current profile looks like below:

You can read more about Appics and the registration on this link . For now, I would like to focus on my favorite features so far:
Wallet is super easy to use and transactions are fast 😉
Voting is allowed for 30 days which leaves more time for users to get rewarded 🙏
65% of the rewards go to the user, which is great
Community is really friendly and supportive ❤️
Appics Ambassadors are great, I see them trying their best to connect with the community, especially with newly registered members 👏
There are many exciting features coming in near future, which include chat option and stories 🥰
There are some fun Appics challenges which you can participate in and win APX delegations of up to 1000 APX for one month. The post on the photo below was my entry for the #smileyappics challenge. It is nice to see people coming together and having a good time.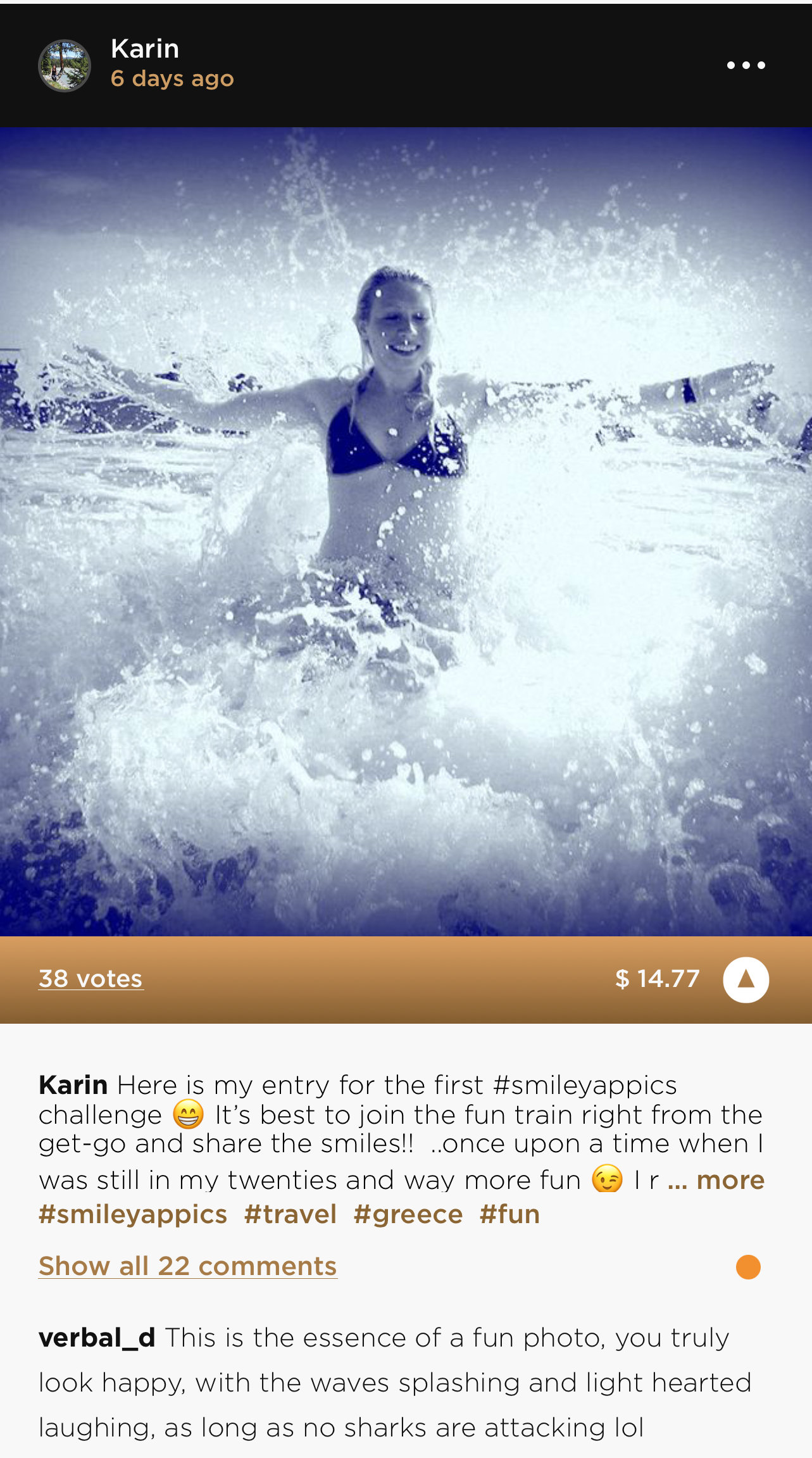 I could go on but will end here as I don't want to overwhelm anyone.
If you want to have fun and earn some extra 💵 on the way:
Go to your Google Playstore 📲 (if you have an Android). If you don't find the latest APP version, you can also delete your previous APPICS app and download the new APK through this link: https://drive.google.com/file/d/1VQ-GXoI1_TEhlTmRD12W7oDWW8x-58uL/view?usp=sharing

For all iOS users: 📱 The APPICS app has been sent off for Apple to review, but since this can take a while, Appics has, in the meantime, added everyone who has been part of the test-net to the latest main-net build. Please check your Testflight and click on "Update" to install the APPICS main-net version 1.21.3."
Are you already on Appics? 😉 Comment below and let me know what is your account name so I can check you out!
🔥I will see you on Appics🔥