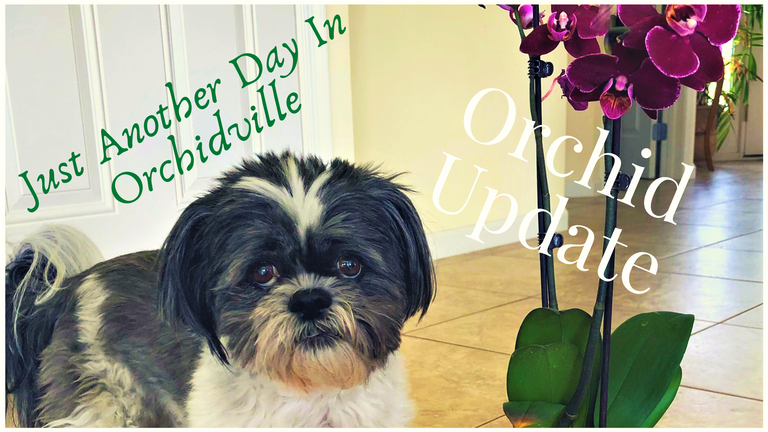 Today I'm Bringing You Another Orchid Update ..
I don't have a ton of new information, but some new neat things are happening with one of our Orchid plants. As you may already know, this orchid has been growing a new bloom. I noticed the stem pushing out and starting to form what I like to call the 'Mitten' (because it looks like one), roughly two or three weeks ago. Well.. It has grown considerably since then and the plant decided NOT to stop there. I'll get to that in a bit.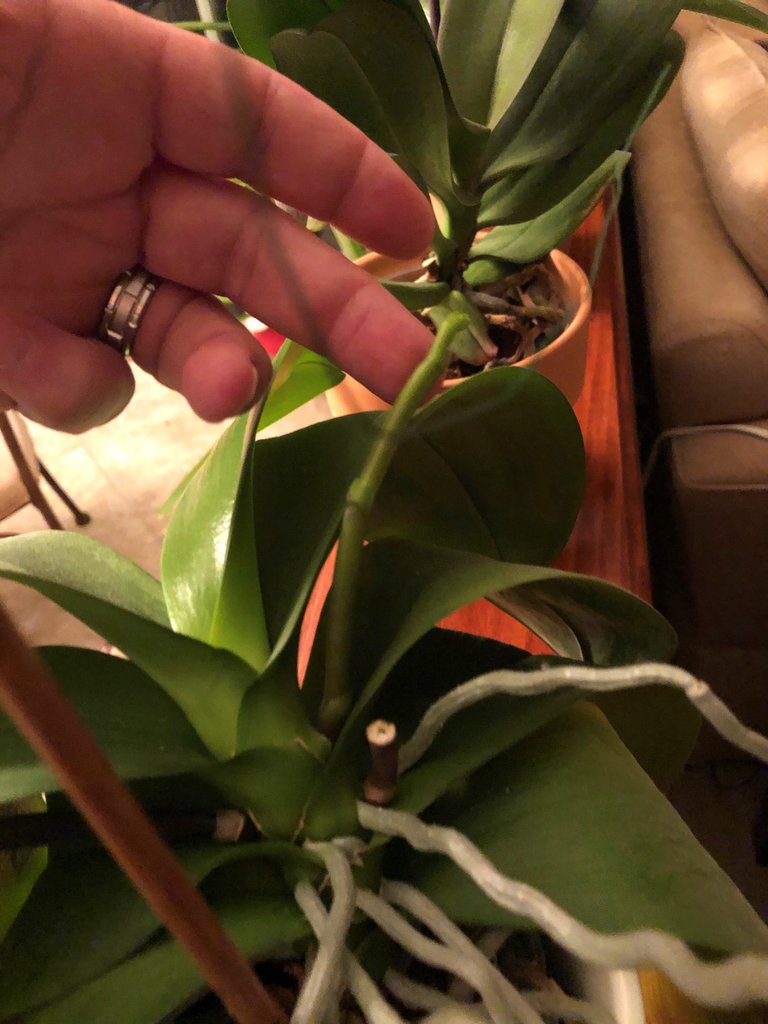 As you can see here, the bloom stem has grown to a length of about 4 or 5 inches in that short time since the last post. Really, what else does the silly thing have to do all day but grow?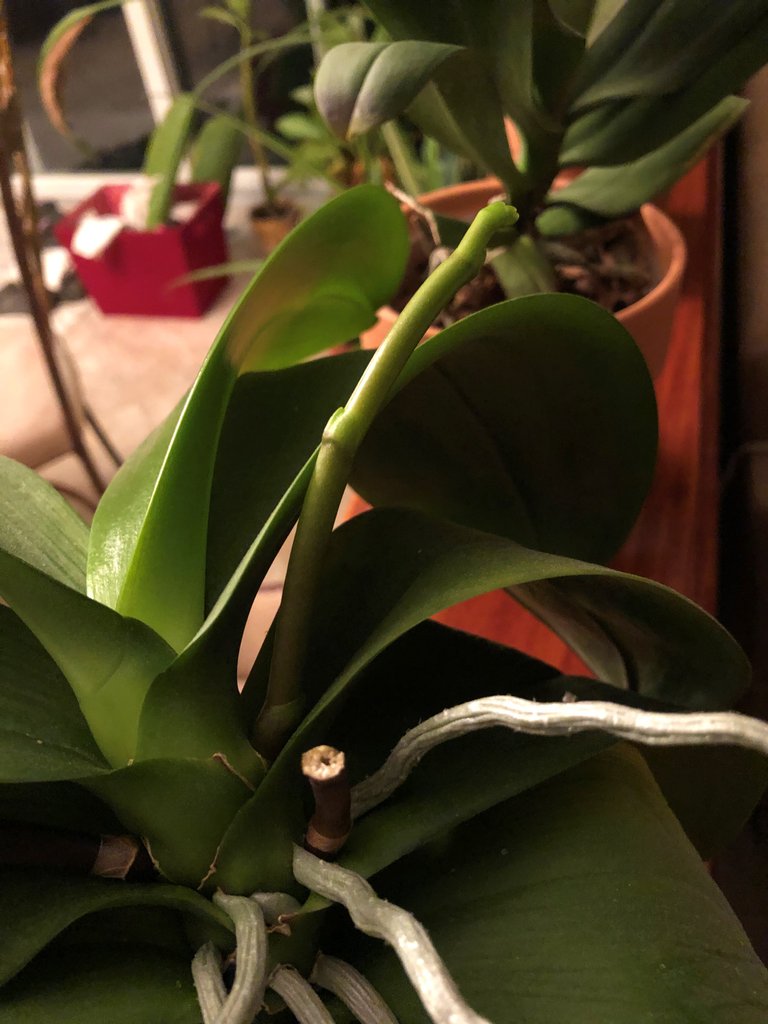 I'll just move my UGLY idea of a design/stem holder, to the new stem instead. I need to come up with a different idea on how to gently secure and pull the stems to more of an upright position. This idea is ugly, but did the trick. Once I get them growing in the right direction (up not sideways), I'll secure the stem with the tiny hair clips.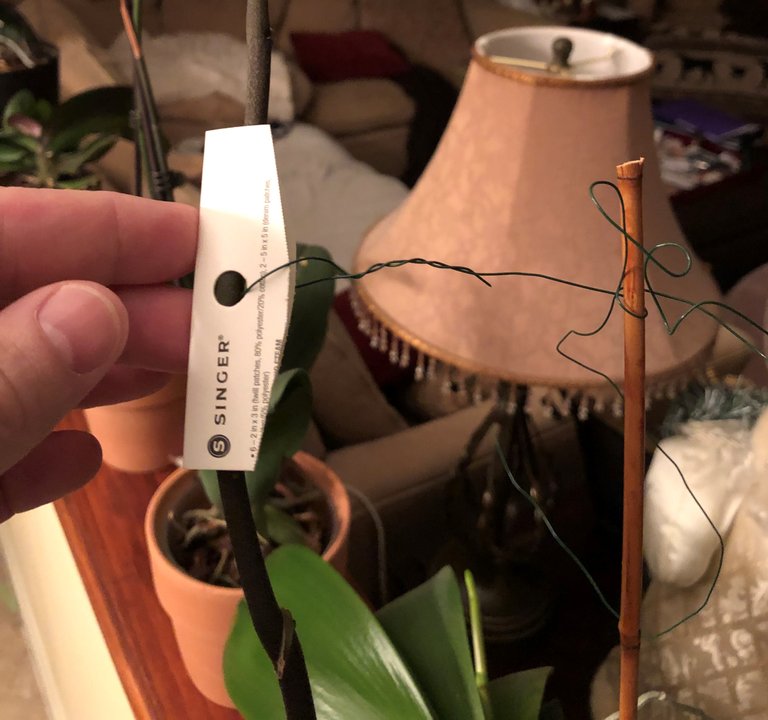 While I was admiring the new growth, I figured I would finally clip the dead stem off the plant. Wait A Minute!! What is that? It's a few new buds starting to form at the end of the spent stem!!! Sweet!!!!!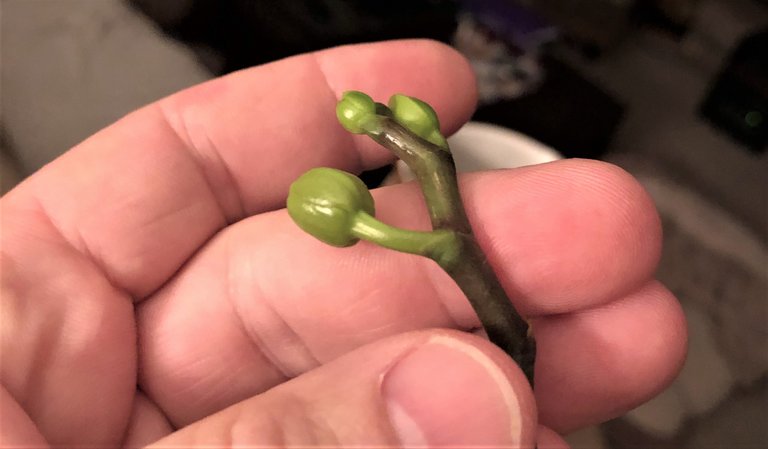 Good thing I didn't just clip and ask questions later. Close call. Off this stem, the plant has decided to form a new branch as well. Another 'Mitten' and more blooms! This plant is obviously very content where it is.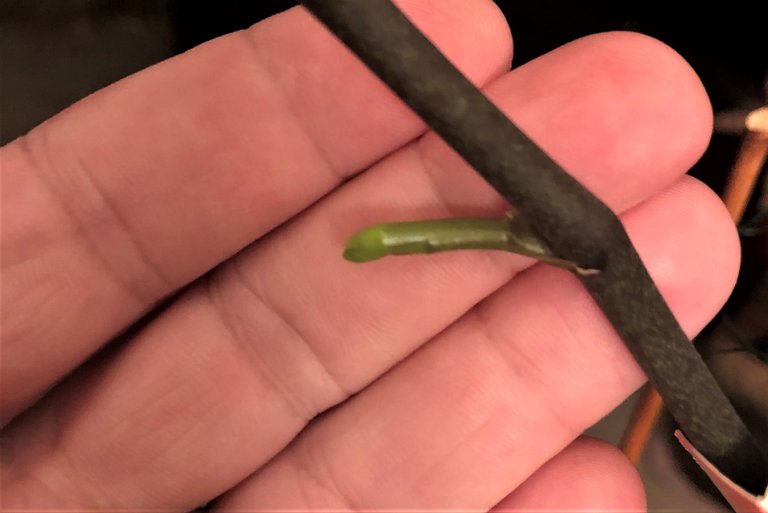 I took advantage of the fact I had scissors in hand, and took care of a different Orchid that needed a couple of old bloom stems trimmed off her. Snip snip.. all done.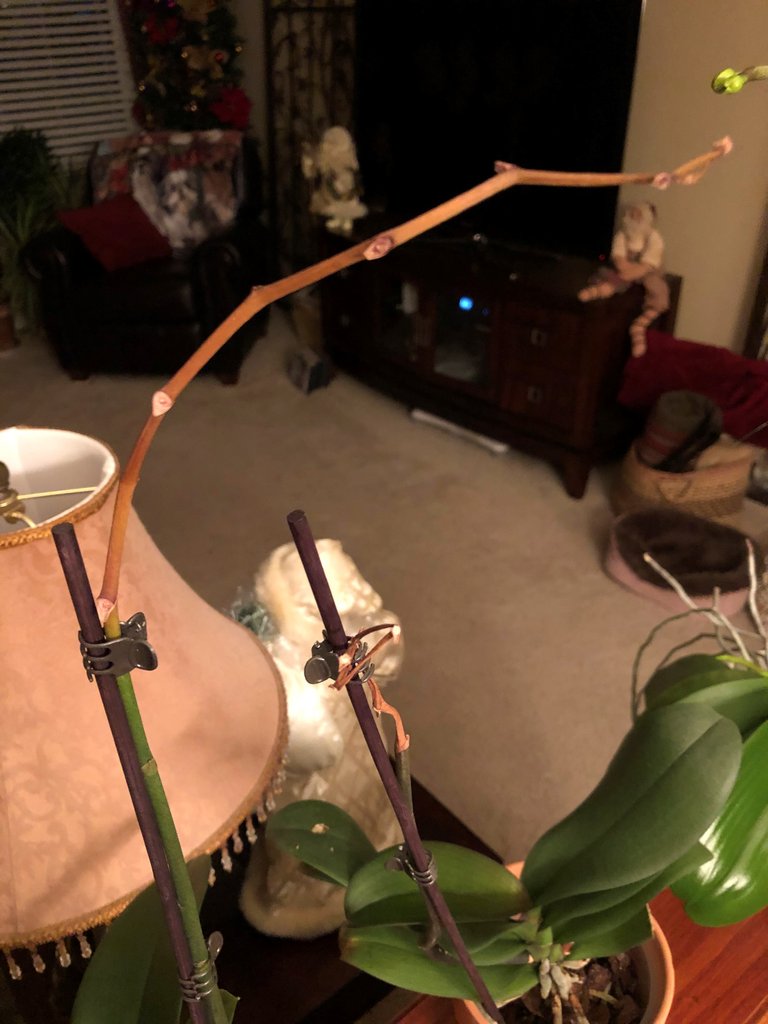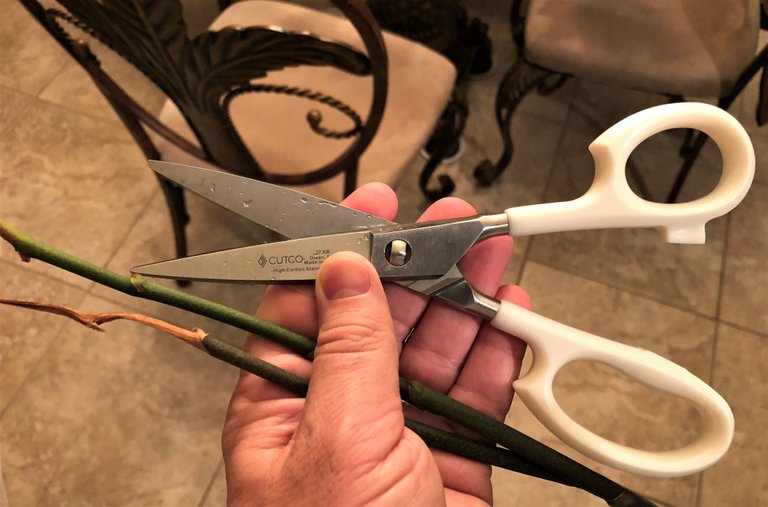 That's all I have for now, here in Orchidville. I don't see much else coming available to report about in the near future, but one never really knows what may SPROUT UP. haha

Thank you for swinging by my blog and checking out the post. Have a GREAT Weekend Everyone!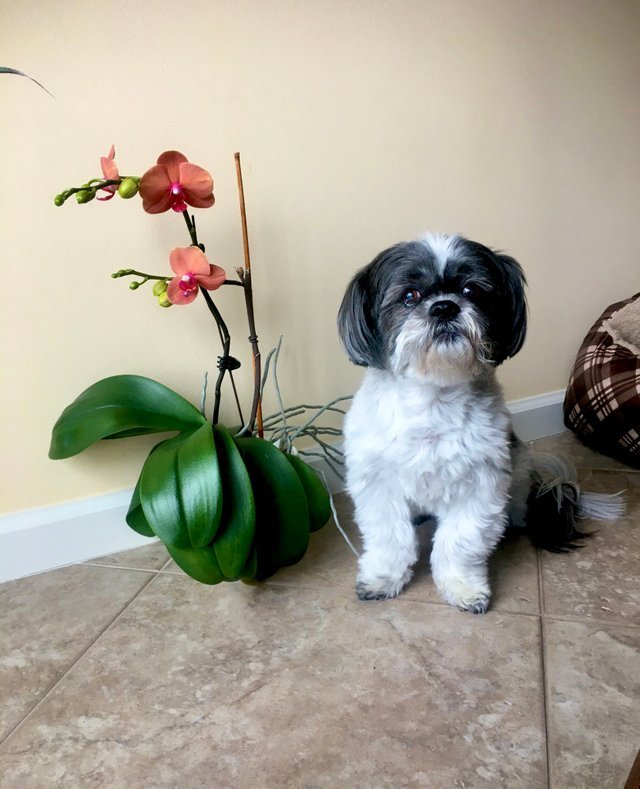 "It is said there are flowers that bloom only once in a hundred years. Why should there not be some that bloom once in a thousand, in ten thousand years? Perhaps we never know about them simply because this "once in a thousand years" has not come today."
― Zamyatin, We



All words, pictures and art pieces are the sole property of B D Miller Gallery, unless otherwise noted and credited, and are not to be reproduced or copied without the prior written consent of B D Miller Gallery.

About Me ~ The Artist
My art work incorporates a wide variety of subject matter, including landscape, seascape, cityscape, and still life images. My works are the product of a continuing process of exploration through which I seek to portray personal and visionary interpretations of my surroundings. My paintings are impressions of places and events from everyday life, an interpretation of my imagination, and personal responses to what I see and feel on a daily basis. More recently I have invested generous amounts of time into my landscape painting. I am surrounded by natural and man made beauty, which inherently presents itself in the tri-state area, and almost demands that I paint it.
Not everything is art. Art is not everything, but it comes close. Art is everywhere and all the time. Art makes you experience the beauty of the world, the people in it, and the places we call home. Art itself is so influential that it can tell stories, show feelings, and express passion or fury. Art exists in addition to language; expression of sensations and thoughts, revealing a way of thinking too subtle and delicate for words.
For me art requires love, honesty and perseverance. In return, it reveals some personal, non-analyzable, and creative untamed passion. For the public, art with its magnificent beauty, improves mood and health and builds better human beings and communities. It engages the intellect, softens the heart, strengthens the soul and frees the spirit.

If Your Interested In Purchasing Any Of My Work:
They can be found for sale on
Or
If you don't see the piece in either shop, It may still be drying. Let me know and I can upload it as soon as possible to be available. Or you can always make me an offer (in HBD, Hive or any other crypto) in the comments section of this post. If we agree on a price, I will then ship the painting to you. (shipping costs will be determined by your location).



I Proudly Support: