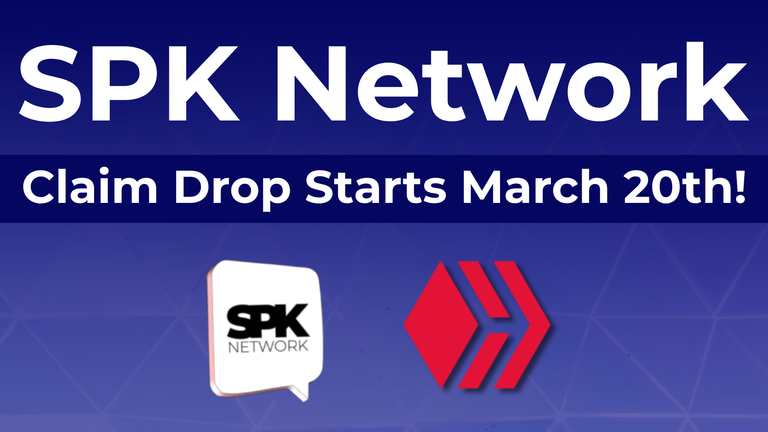 Hello Hivers,
We apologize for the delays related to the claim drop, in our previous blog you can read what happened. Today we are very happy to announce that the claim drop will be ready to start by Hive's second birthday on March 20th!
Big thanks to all the Hivers that have run SCC nodes.
---
To celebrate we will be upvoting content that is shared on Twitter showing proof that you have claimed. On Twitter use these hashtags: "LARYNX", "SPKNetwork" & "claimdrop".
In your Hive post you can use the same three tags: #LARYNX, #SPKNetwork & #claimdrop, but we will find your post easier if you also use the #larynxclaim tag. Optionally you can share your post in the comments of the blog that will be posted on March 20th.
---
A step by step post with claim instructions will be shared in a separate blog.
We thank you all for your patience!
If you have any questions, please join one of our channels below.

---
About the SPK Network:
The SPK Network is a decentralized Web 3.0 protocol that rewards value creators and infrastructure providers appropriately and autonomously by distributing reward tokens in such a way that every user, creator, and platform, will be able to earn rewards on a level playing field.