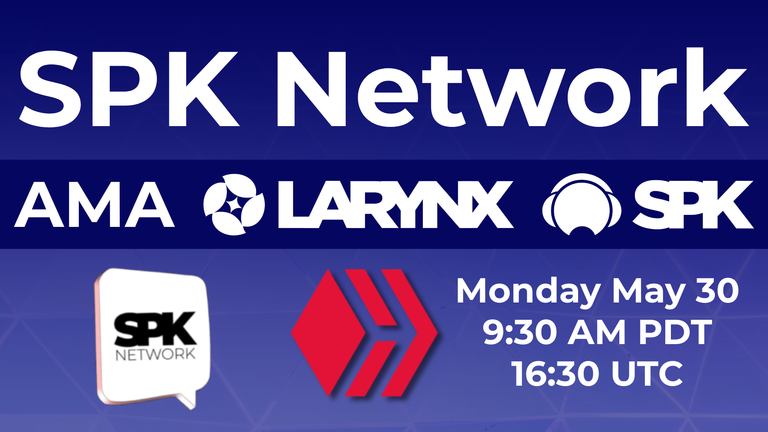 Hello everyone!
We are happy to announce another SPK Network AMA. It will be held in the SPK Network Discord. The date is Monday, May 30, at 9:30 AM Pacific Time (16:30 UTC). The topic of the AMA is two of the tokens of the SPK Network Ecosystem: LARYNX and SPK.
You can ask anything about these tokens. Questions related to the utility, future plans or details about the tokens.
---
The best questions will receive upvotes! So go ahead and ask away!
---


---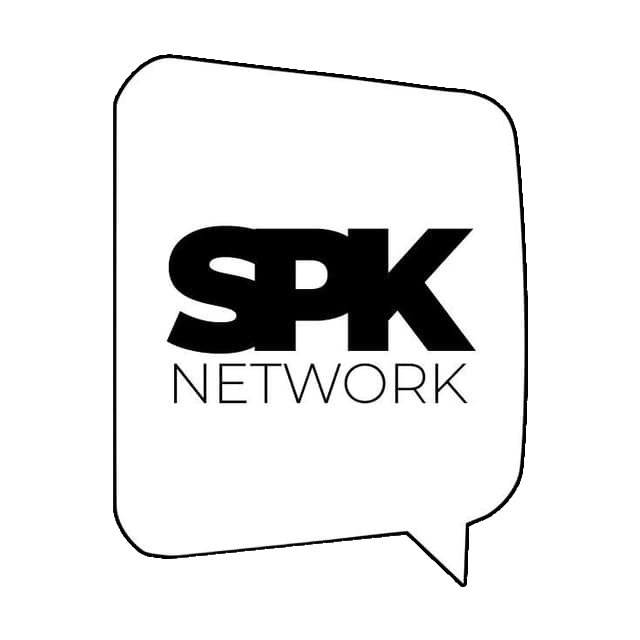 About the SPK Network:
The SPK Network is a decentralized Web 3.0 protocol that rewards value creators and infrastructure providers appropriately and autonomously by distributing reward tokens so that every user, creator, and platform, will be able to earn rewards on a level playing field.