Hi Everyone,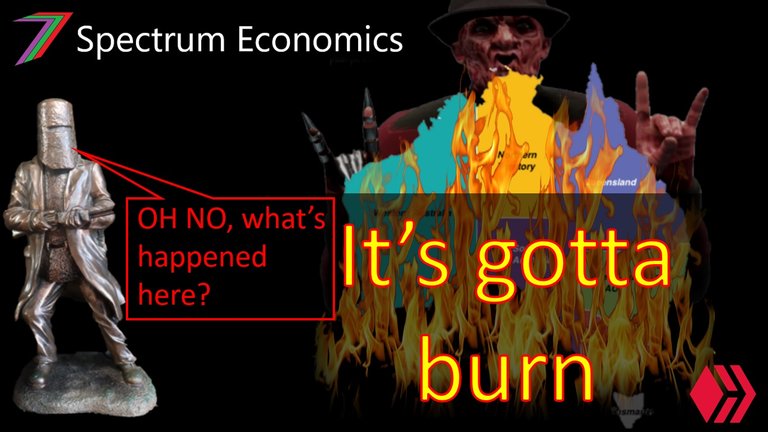 I lived in Australia from 2005 to 2019. In 2010, I became a permanent resident and in 2013, I became an Australian citizen. I would describe my experience in Australia as mixed. I definitely enjoyed my time in Australia more in the earlier years. Unfortunately, in many aspects, the quality of my experience declined over time. In 2019, I moved back to the United Kingdom to join my mother and brother, who I rarely saw in person because of the distance.
Turns out, leaving Australia when I did was the best thing I could have done. It appears Australia has turned into some kind of dystopian nightmare, which I might not have been able to escape if I had stayed any longer. The Governments (State and National) have decided to implement many new laws that have greatly restricted the freedom of the people. They have claimed to do so to protect their citizen's health from a virus (Covid-19), which was close to non-existent in Australia prior to the vaccine rollout; see Figures below. They have done so with close to no resistance. Both main parties support the restrictions and the media has used fearmongering in an attempt to prevent resistance from the public. It appears they have been successful.
Figure 1: Covid-19 Cases (based on PCR tests)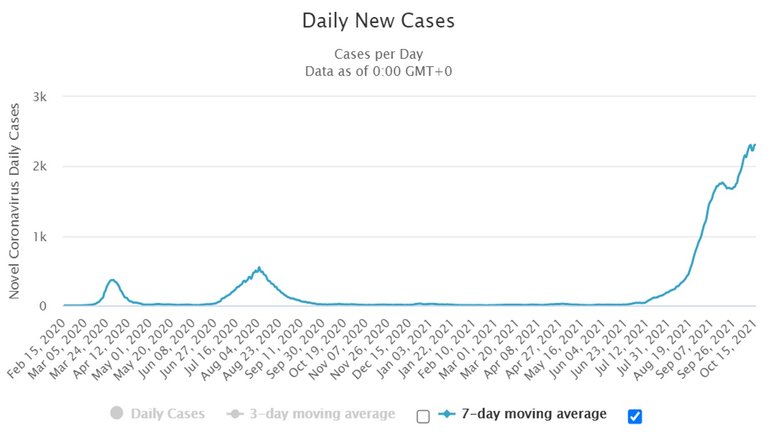 Figure 2: Covid-19 Deaths (with Covid)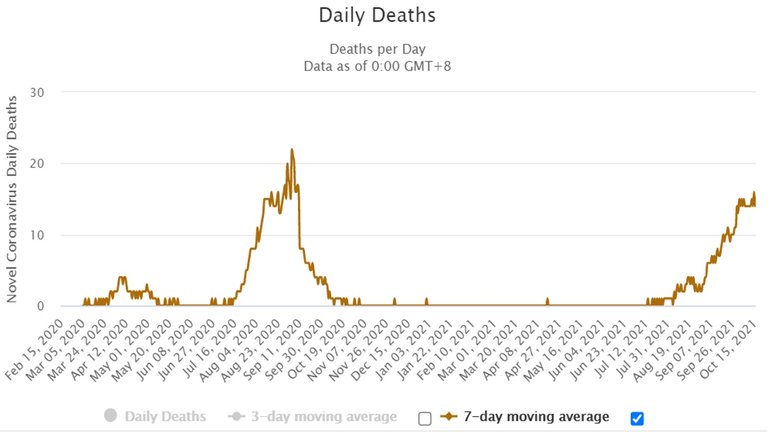 Source: Worldometer
Figure 3: Covid-19 Vaccine Rollout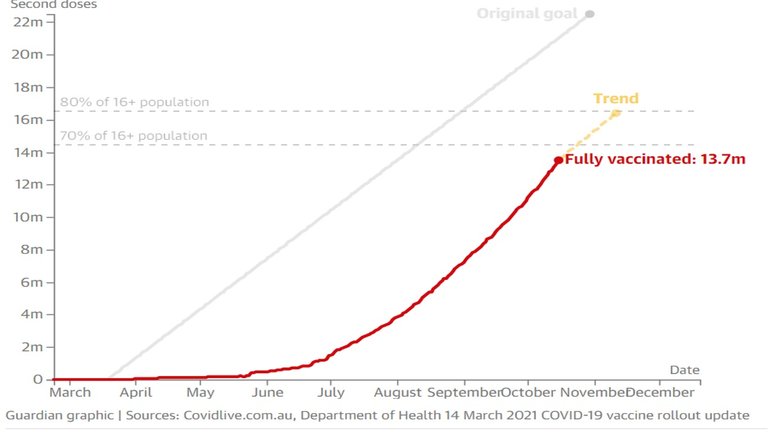 Source: Worldometer
In my post, Is Socialism being used as a path to Fascism?, I included a section where I listed some of the extreme actions being taken by several of the Australian States. These included:
Police attacking people for not wearing masks in the street.
Arresting people for promoting anti-lockdown protests.
Preventing people from attending funerals of family members.
Curfews.
Closure of borders between States.
Prison sentences for breaking quarantine rules.
Arrested and/or fined for protesting against new laws.
Arresting independent media for covering protests.
Use of devices such as ankle bracelets to prevent people breaking quarantine.
This post was published just over a year ago. The situation has become worse. The arrival of vaccines for Covid-19 has led to the implementation of stricter and even more draconian laws. For example:
For the people not blinded by fear or the media lies, the new Australian dystopia might come as surprise. I am not surprised about what has happened to Australia; I felt it was trending in that direction. However, I am surprised how quickly it happened and how many people are willing to tolerate having their freedoms taken away so easily. In 2020, the incumbent Labor Party won the Queensland State election by a larger margin than 2017. This happened in spite of all the draconian measures they were implementing during the lead up to the election.
In this post, I want to share some of my experiences of Australia leading up to its collapse. As well as some of the warning signs, that indicated Australia might be heading down this very dark path.
Living in Brisbane, Queensland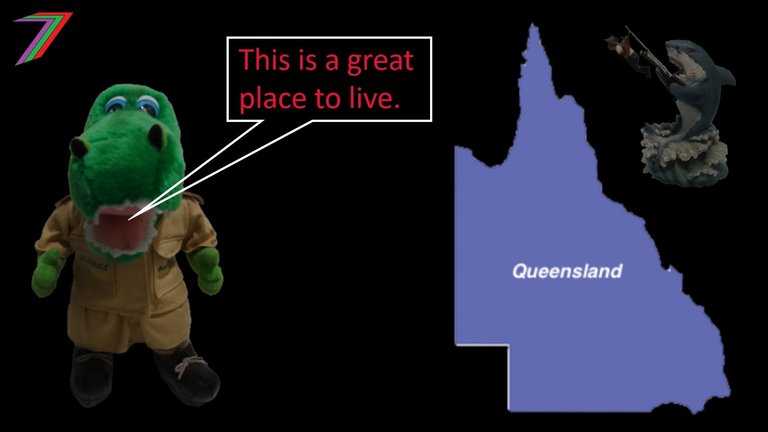 I want to begin on a positive note by describing some of the positive aspects of my experience and some of the reasons I was drawn to and remained in Australia for as long as I did (14 years) and eventually became a citizen.
For my entire time in Australia, I lived in Brisbane, Queensland. It is a city half way up the east coast of Australia. The climate in this part of Australia is good for most of the year. Only in the summer months of January and February, the weather tends to be a bit too hot and humid. The best weather is in the winter, early spring and late autumn. That would be the months between April and October. The weather is warm in the day (normally around mid-20 Degrees Celsius) and bad storms are rare. The winter is normally the driest season of the year.
In terms of nature and natural environment, Queensland is amazing. Some of the most amazing beaches in the world can be found down south at the Gold Coast, the Sunshine Coast and the nearby islands. In land, are hills and small mountains, which offer amazing views of the surrounding area. Up north, the scenery is just as good and just offshore is the Great Barrier Reef. The animals are unique and amazing. There are kolas, kangaroos, wallabies, echidnas, cassowaries, and some of the largest crocodiles in the world.
In terms of people, Australia does not lack diversity. People are from all over the world. Some newly migrated (like myself), some from parents who migrated, some from migrant's generations back and people who originated from Australia. I was treated warmly by people in my Master's course and was treated well when I first joined my job. Over the years, I met many good people who were both supportive and shared the same or similar values to myself. The people I struggled to work with were those in middle and upper management. Many of them were interested in enforcing changes that made my life more difficult or diminished the value of my contributions; I explain later in the post. Socially, I had fun. I attended events such as Supanova (it is like Comic Con) where I could meet lots of fellow nerds and geeks. Brisbane had no shortage of them.
My Experience in the Workplace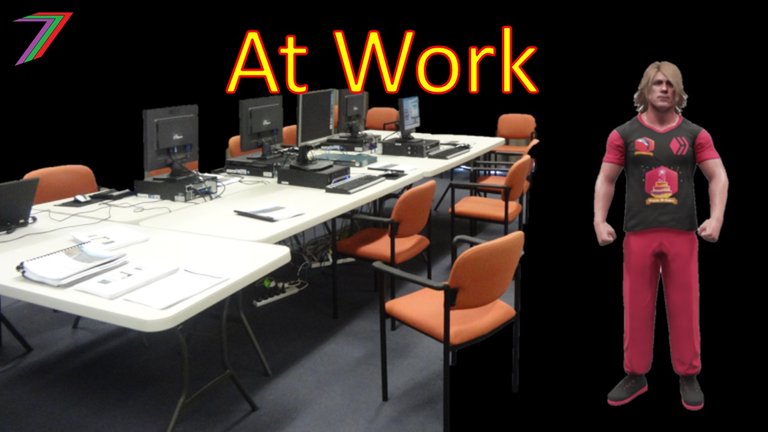 For the majority of my time in Brisbane, about 10 years, I worked for State Government agencies (9 years Transport and Main Roads and 1 year Building Queensland). Prior to that, I studied for my Master's and in my final couple of years, I ran my own business. The work itself was good. I enjoyed conducting Cost Benefit Analysis (CBA), building economic models, conducting research and presenting it at conferences. However, much of what I was doing was not used to add value. The results of the CBAs were used if they supported an investment decision but if they did not, additional information was required to explain why the project's benefits were not all captured in the CBA. In other words, the CBA and the results of the CBA had no bearing on decision-making.
The models I built continued to be used after I left but nobody was hired or put in the position to learn how to update the models. Generally, my research work received favourable reviews and responses from experts in the field. However, very little was adopted by my workplace. In my final years working in State Government, my research was no longer supported. Instead, presentations at conferences were desired to be used to promote the State Government agency (Transport and Main Roads) rather than real research.
During my time working in State Government, attitudes of management towards employees and skills required to conduct tasks changed. Initially, there was recognition for specialised and unique skillsets and abilities. Employees even received bonuses as pay for abilities that were in short supply. Within a few years of my employment, these bonuses were removed. A few years later, job names and descriptions became more generic. My position went from senior economist to advisor. My job description was changed from outlining the work I did (mostly technical economic analysis) to generic office responsibilities, even following department/Government policy was listed as a responsibility of my role. This also meant that someone without an economics background nor a technical skillset could hold my position. These changes greatly narrowed my opportunities to progress my career unless I changed my career path to a generic management position, which would oversee generically described work, which I may or may not be qualified to do myself.
Government
Australia uses a two-party representative democracy model similar to many other western countries. In many posts, I have discussed the flaws of this type of system and how it is used to control the people. Below are just a few of these posts.
My 2017 and 2018 posts focused largely on the Australian system. As I lived in Australia at the time, it was easier to comment and discuss what was taking place. On a daily basis, I could observe reported accounts of the operation of the political system. It was very obvious back then that the Australian political parties and media exploited the system to promote particular agendas. Some of these agendas were designed to divide the people on particular areas such as asylum seekers, climate change, and same sex marriage. Other agendas were designed to normalise particular practices and policies such as monetary policy, housing shortages, political correctness, and most recently Covid-19 policies. There are many other areas both parties wish to continue enforcing or supporting and therefore are almost never discussed in any public forums. These include the existence of income tax, brainwashing through the education system, tobacco vs. marijuana laws, and the environment outside of climate change.
Getting to where we are today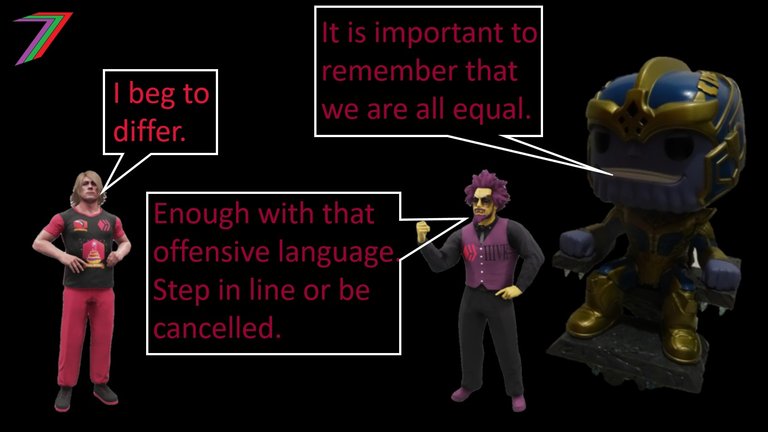 My changing workplace experience was a warning of what was to come. The move towards generic job descriptions and work titles (i.e. promoting equality) was also dehumanising the workforce. This was a push to try to reduce diversity of skills and ultimately thought process. The stronger emphasis on following procedures and promotion of Government agencies and policies was another sign of increasing authoritarianism. Public servants are not allowed to discuss Government work or policy with the press; this was an impingement on freedom that had been in place even before I worked in Government.
The existing education systems are designed to prepare young people for the workplace rather than for life. These education systems push values and attitudes that are later reinforced by the workplace. Thus, those entering the workforce are less likely to challenge practices such as political correctness, blind conformity, equality, and groupthink. They are less likely to have original ideas, offer deductive reasoning, or criticise existing failing or illogical processes. Society is being shaped to reject logical thought process but instead follow dogmatised ideologies.
The structure of Government (two-party system) made it is easy for Government to take authoritarian control very quickly, as they face only a token/controlled opposition. Covid-19 was deemed the perfect event for Government to implement draconian laws unhindered by political opposition (non-existent), the media (propaganda tool), and public (subject to fearmongering from Government, media, and selected groups of Government employed scientists/doctors).
Is Australia the experiment the world will follow?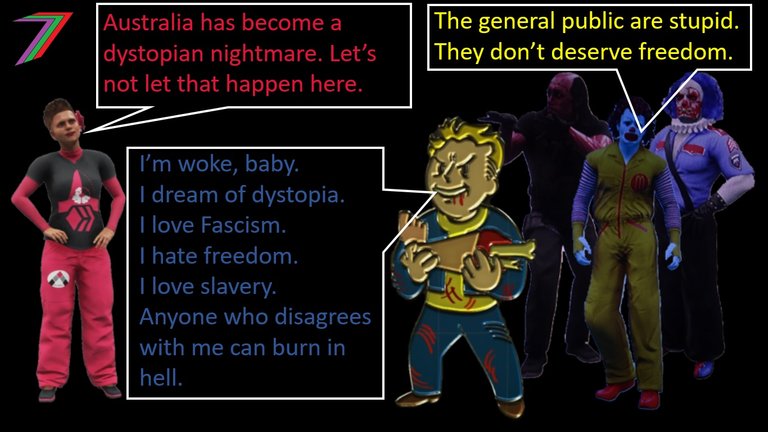 Harsh Covid-19 lockdowns and restrictions are not unique to Australia. However, the Australian Government has taken their actions further than most other countries. They have also managed to do so with minimal cases and deaths relating to Covid-19 (Covid-19 may actually become a problem thanks to the rollout of the vaccines). For the most part, public resistance has been minimal. It appears more people prefer to be stripped of their freedoms than to keep them. The increase in the number and size of protests is a positive sign that the people who feel strongly about the Government's tyranny are making their voices heard. However, it appears these numbers are still very shy of what is needed to reverse the direction Australia is heading.
If Australian tyranny is deemed to be successful, other countries are likely to follow. New Zealand is following a similar path to Australia in regards to restrictions and lockdowns but do not appear to have been as heavy handed in implementing them. So far, these restrictions have faced minimal resistance. In the 2020 general election, Prime Minister of New Zealand (Jacinda Ardern) from the Labour Party won a landslide victory this was despite of the increasing totalitarianism shown by her and her party. There was a protest in Auckland on 16 October (NZ Herald). The turnout was reported to be in the thousands. Maybe, at last, people are beginning to resist.
The US Government are pushing companies to implement 'No Jab, No Job' policies. These require employees to be vaccinated or face weekly testing (Personnel Today).
The UK are also supporting businesses that want to pursue 'No Jab, No Job' policies but have yet to adopt a mandatory approach (People Management). However, the UK will require healthcare workers to be vaccinated by 11 November 2021 and many other European countries are likely to implement similar laws (Pisent Masons).
The European Union have developed vaccine certificates that will be used to restrict the movement of people who are not vaccinated (European Commission).
More and more people are waking up to the tyranny, which is good, but it is not happening quickly enough. Representative democracy political systems are keeping corrupt leaders in place, as too many people believe these structures produce leaders who have the public's best interests at heart. Until the balance shifts against these leaders and more importantly against the political systems, totalitarianism can run rampant. It is most likely the realisation of this public awakening by Government and their backers (e.g. multinational corporations, banks, pharmaceutical companies) has led to the hastening of the full shift towards totalitarian rule.
Australia has fallen. The people left in Australia will need to fight to get their country back. It can be done peaceful by mass noncompliance. This will involve an extremely large number of people no longer following the laws as well as those working for the Government such as police and military no longer enforcing these laws. A worse alternative would be violent civil unrest. This would involve people physically fighting for their freedom. Many will be injured and even killed. Violence would likely be met with more violence from authorities and will be accompanied by even more draconian laws. Another worse alternative would be for the people to surrender all their freedom and become slaves.
The rest of the world can inspire Australia by standing up to authoritarian and totalitarian rule. Let the Australian case be an example of what we do not want rather than an example of what can succeed for other Governments that desire total control for themselves and their backers.
---
More posts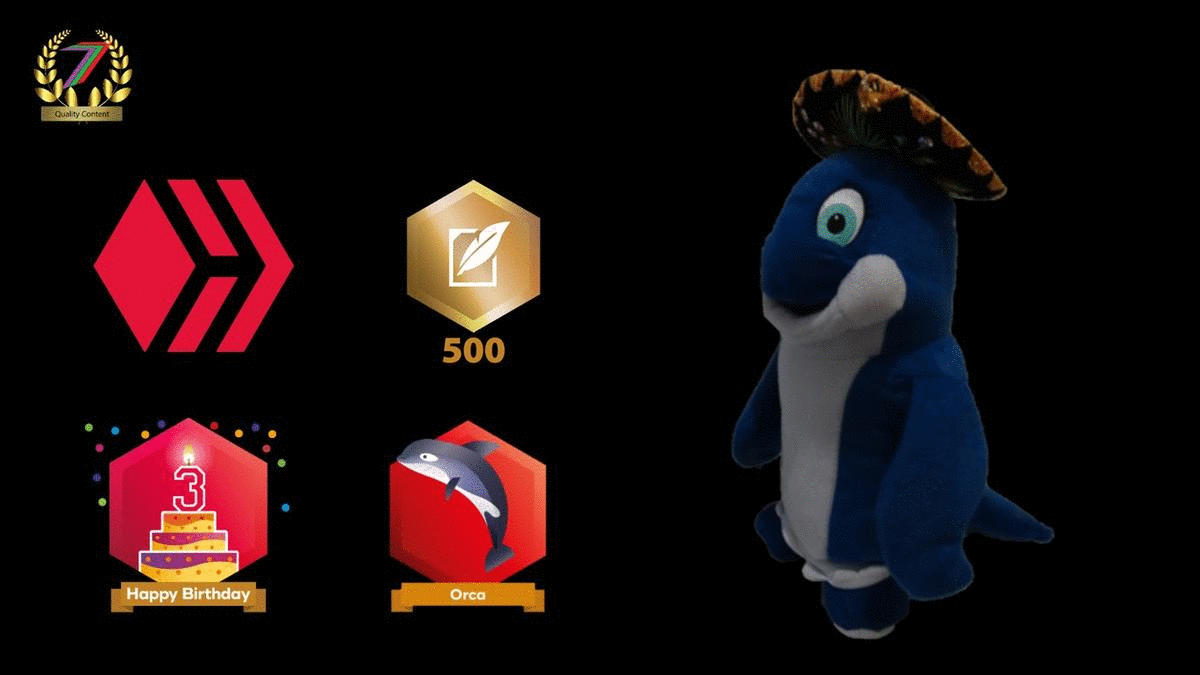 If you want to read any of my other posts, you can click on the links below. These links will lead you to posts containing my collection of works. These 'Collection of Works' posts have been updated to contain links to the Hive versions of my posts.




My CBA Udemy Course
The course contains over 10 hours of video, over 60 downloadable resources, over 40 multiple-choice questions, 2 sample case studies, 1 practice CBA, life time access and a certificate on completion. The course is priced at the Tier 1 price of £20. I believe it is frequently available at half-price.
Future of Social Media