I am sitting in my house truck as I write this, looking around at the space that has been our home for the last 7 plus years and it still feels like a palace to me. My first live in vehicle was a Toyota Hiace, so this Mercedes 1419 Horsebox is a serious upgrade since then. Mind you I have acquired a few children and animal companions along the way.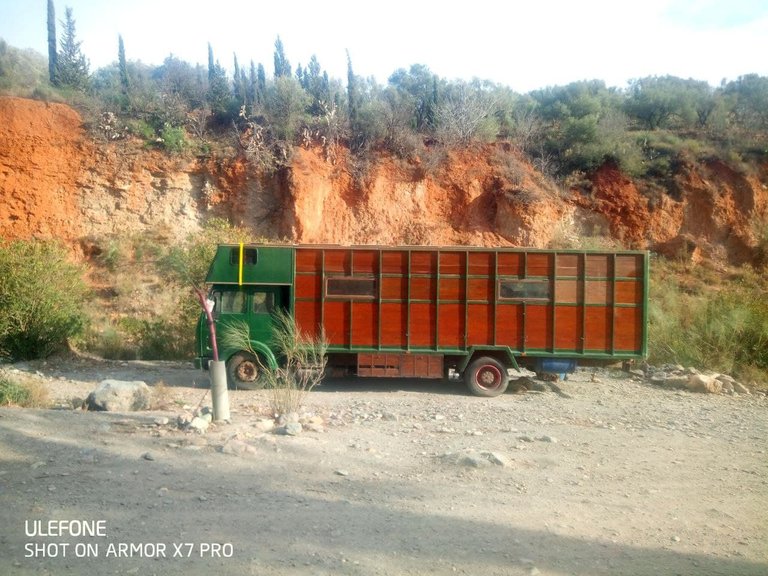 Ever since I was a child, I knew I wanted to travel. I decorated my bedroom with pictures of all the places I wanted to visit ( I can happily say, I have visited most of them). I daydreamed about wandering the world, getting to visit lots of rainforests, getting to see wild animals in Africa. I would take long walks in the countryside, imagining that I was exploring far off worlds, on the most epic adventures.
It seemed like the most natural thing in the world, that I would eventually want to try van life. That I could continue to travel, but this time not only with a backpack but with my home also. I got my van when I was in my late twenties, living n Australia and after living in a shared house, I had some downsizing to do.
I was accustomed to traveling light anyway, when it's just you and a backpack, you know what it is you actually need. But I would always return to a bigger space eventually, so I really didn't need to get rid of any of my things. That was until I got my van, then the downsizing really began.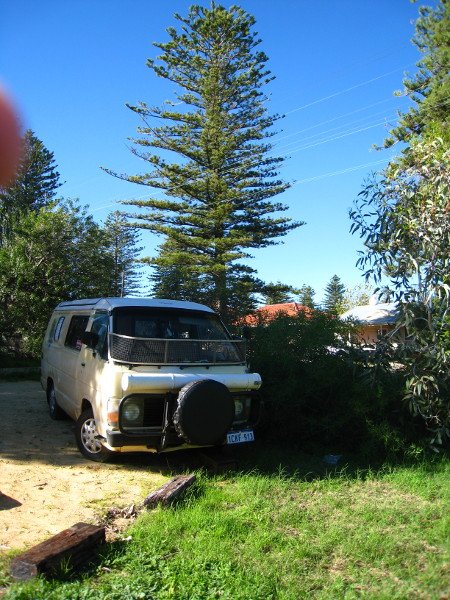 My Toyota Hiace, this is the only photo I could find of her. I did end up taking the metal grid off the front of the windscreen.
It's all about three piles, what you know you want to keep, what is a maybe and what you are willing to give away. I think I had to do this process a few times, because I really over estimated what would fit in my Hiace. Books were and still are, the hardest thing for me to get rid of. But they also make wonderful gifts, so really in the end I was just rehoming them.
Once I changed the way I thought about it, it became a lot easier. Mind over matter, after all.
Downsizing, is such a liberating experience. Everything we own or possess, has a way of weighing us down. The more things we own, the more stagnant we become. It affects the way we think and the way we act. Suddenly we have more responsibilities, more objects that demand our attention, our energy and in the end clutter up our minds.
We grow up, believing that the more we own, the more successful we are. As a result, many of us seek to fill our lives with material goods, unaware of the impact all of this things have on our lives.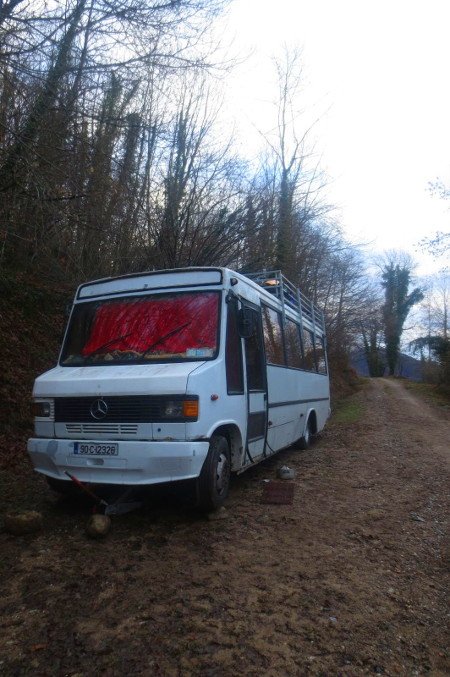 Upgrading to our 814D Mercedes Bus
When we actually think about what we need, we realize how much we have burden ourselves, with things that only weight us down, that drag us down. I reveled in the feeling of lightness I felt, when I got rid of many of my possessions.
After the van, I spend a short period in a house, where I became a mother for the first time. But within a few weeks, I knew that the best thing for me and my wee family was to downsize once again and get back to a nomadic way of life.
"But how will you manage with a baby?". That was the most popular response I got, when I shared our plans, with family and friends. Many of them, could not imagine that I would have enough space to raise a child, in a moving home. But me and my ex, found the perfect home. A 814D Mercedes. She was a beauty and my first time to convert a vehicle into a home. It was a labor of love and certainly bigger than an Hiace.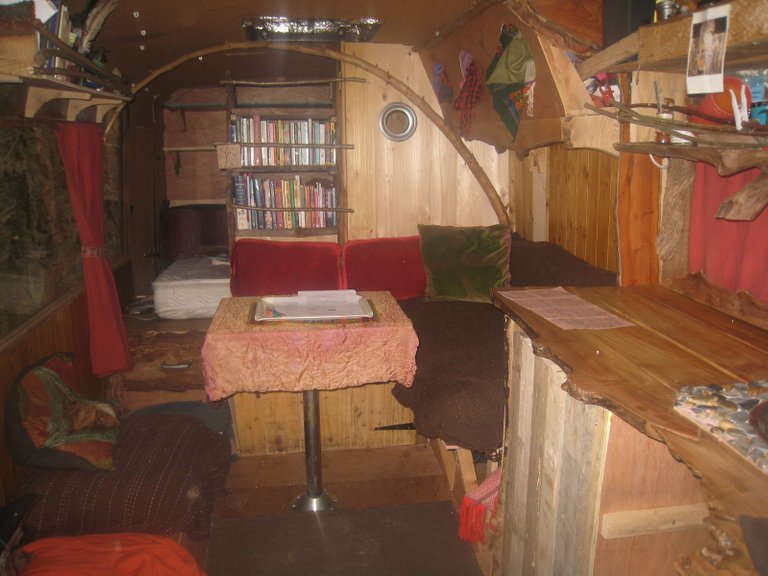 Our bus, I was and I still am, very proud of the space we built inside, turning her into our family home.
So many businesses, make a lot of money out of babies. But when you breast feed and co sleep with your baby, alongside using cloth nappies, there is not a lot that they need. So moving into a tiny home was super easy for us. Then I became a mother again and we made a few adjustments within the bus, for our second daughter.
When she was a few months old we got the ferry to France. After a year and a half we sold our bus and downsized into a Renault Master for a few months. That was certainly an interesting time in our lives, I really discovered the art of hanging things. Then we found the horsebox that I still call home. When we went to view her, she was completely empty. My two girls spend ages running up and down the length of her.
She truly was/ is a palace!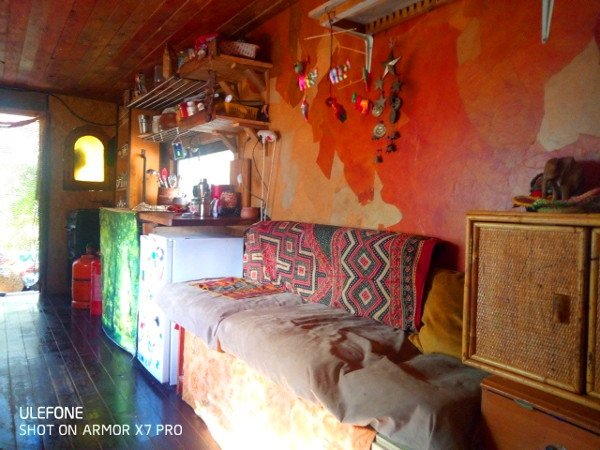 The space me and my girls are in now, yes it is a battle to keep it in order, but living like this, frees up more time for me to do the things that I love.
However, with two kids and two dogs, it didn't take us long to fill her. Especially when we ended up staying in places, that had a free shop. Fast forward a few years and we have accumulated a few more things. Add another daughter into the mix and you are guaranteed to end up with more stuff.
But I do make a point of downsizing every few months. I do not like to live in a cluttered space and that can happen easily when you live in a tiny home. I wouldn't change, the way that I live though. To me, life is all about the experiences we have, not the things we own. So free yourself up, so that you can experience more!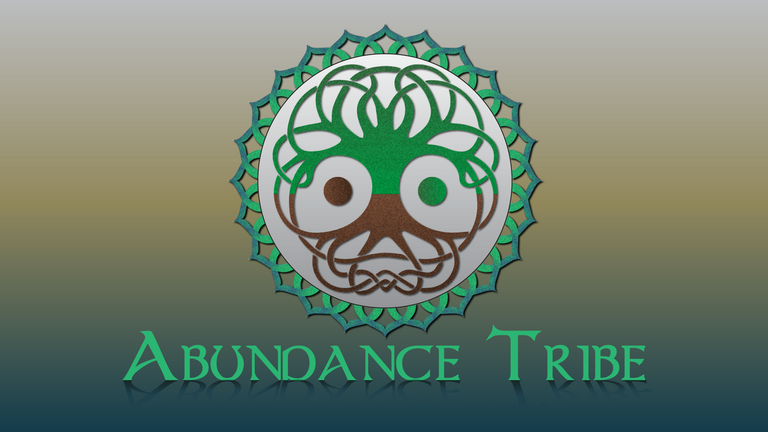 ---

---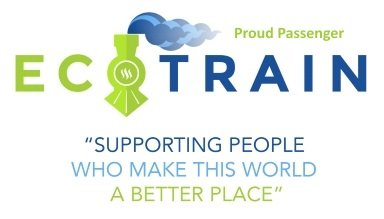 ---