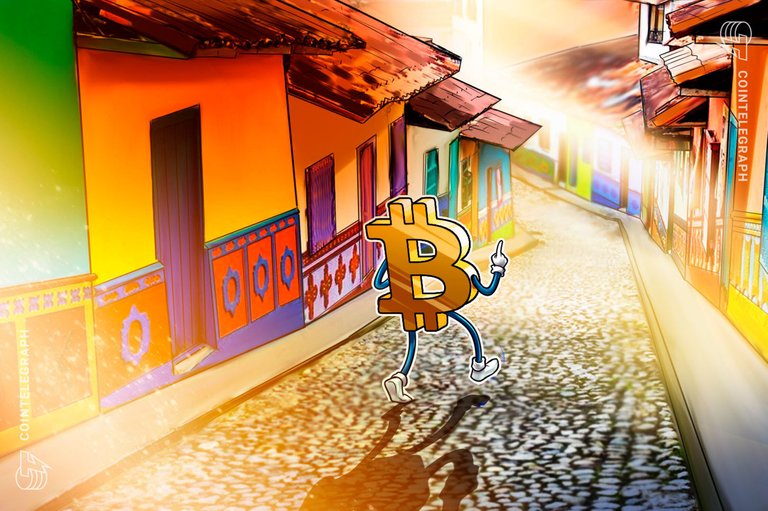 Since the political events in South America, specifically in Colombia, a new president was sworn in yesterday August 7, before this new presidential investiture, Colombian citizens who use cryptocurrencies have entered into a kind of uncertainty, mainly because they do not know what will be the vision of the new president on the legalization of cryptocurrencies in this South American country.
In recent months, the high level of adoption of cryptocurrencies in Colombia makes it clear that Bitcoin is at the center of attention of Colombians, according to some analysts cryptocurrencies in Colombia have gained relevance due to the economic situation in which the country finds itself.
As of yesterday, August 7, Colombians will have Gustavo Petro as their president, who will begin to govern with an economic environment marked by a double-digit inflation rate of 10.21%, something that has not been seen for more than two decades.
According to digital media outlets, the question that remains up in the air is, will Bitcoin remain relevant in a Colombia governed by Gustavo Petro? The answer that some members of the community have is that the cryptocurrency will indeed be key to protect against the harsh economic recession that Colombia will face.
In regulatory matters regarding Bitcoin, the government of Gustavo Petro inherits from the previous administration a backlog of pending tasks, in the country the legislation on the industry has not been able to overcome the barriers encountered on the way for the proposals to be approved.
In any case, Gustavo Petro has referred to Bitcoin before and pioneered cryptocurrency mining, without making clear what his actual perception of the ecosystem or the role the industry will play during his term in office.

SOURCES CONSULTED
Careupto.
What role will bitcoin play in Colombia after the inauguration of Gustavo Petro?.
Link

OBSERVATION: