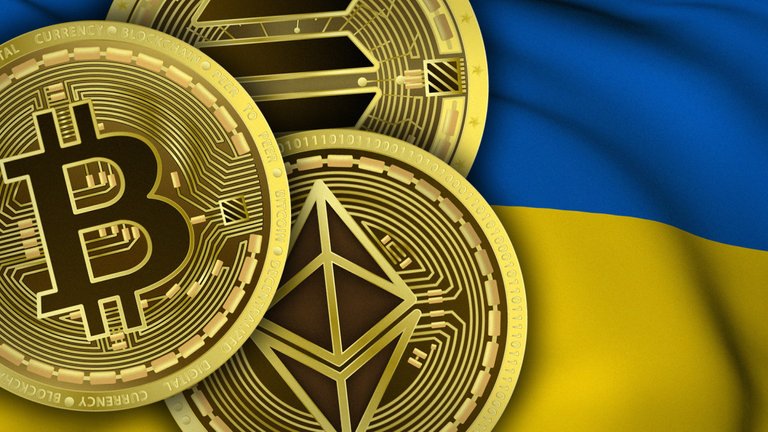 Hello dear friends and followers, today I bring you a content about cryptocurrencies, remember that the issue of cryptocurrencies is nothing new since basically since the emergence of the Bitcoin network have been making donations or rather large holders of BTC have supported various communities around the world in search of addressing the humanitarian crisis suffered by regions.
Now, in this post I will refer to the donations that large and small cryptocurrency holders have been making to pro-Russian Ukrainians after the war started. According to data from cryptocurrency analytics company Chainalysis, users have sent more than $2 million in cryptocurrencies to 54 pro-Russian groups since February 24, a fraction of what many Ukrainian government-controlled wallets have received.
In a Friday blog post, Chainalysis said it had tracked funds sent to social media accounts controlled by pro-Russian groups in Bitcoin (BTC), Ether (ETH), Litecoin (LTC), USDT-TRX and Dogecoin (DOGE) beginning with the country's invasion of Ukraine in February.
It is commented that there may be other groups outside the Chainalysis investigation supporting pro-Russian forces, available data suggests that the $2.2 million in donations amounted to approximately 4% of the cryptocurrencies sent in support of Ukraine.
The truth is, both Russia and Ukraine have suffered heavy losses and casualties since the invasion began. Aid for Ukraine reported that cryptocurrencies sent to their wallets would be used to support the country's military as well as humanitarian projects.
Meanwhile, Chainalysis reported that the $2.2 million sent to pro-Russian groups could be used mainly for military equipment and to fund propaganda sites.
Something that from my perspective does not make sense, is that apparently the donations to Ukraine have been in accordance with international laws, moreover, Chainalysis reported that approximately half of the cryptocurrencies sent to pro-Russian groups would be used to support military forces in the Donetsk and Luhansk territories.

SOURCES CONSULTED
Cointelegraph
Pro-Russian groups raised only 4% of crypto donations sent to Ukraine.
Link

OBSERVATION: