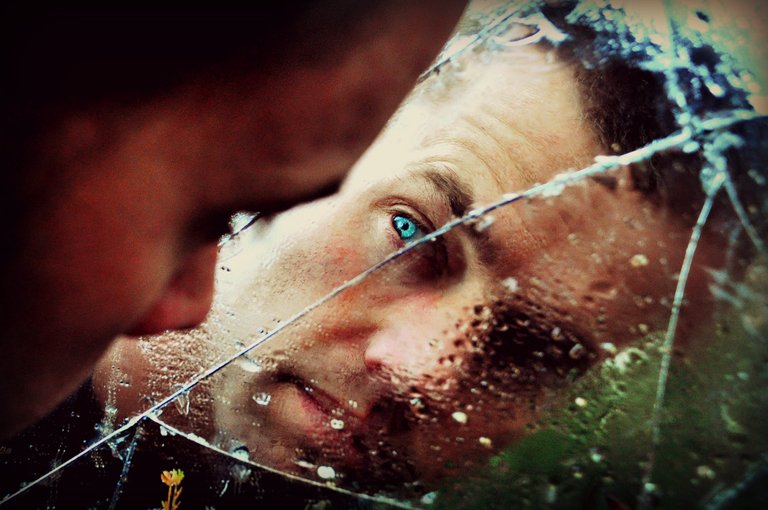 Today is a particularly difficult day in which I remember in detail all those mistakes I made in the past and that brought consequences for which I still regret a lot, it is easy to say that we are made of mistakes, we all know that messing up, as they say in my country, or ruining things from time to time, is part of who we are, but there are things we were or did that hurt us to remember and that we find it impossible to forget.
These things become heavier and heavier, and the painful question arises: what if I had...? There are many things I would change from my past, things I would fix so that they would happen in a different way, and I would avoid doing so many stupid things that hurt others, but also those that hurt myself and continue to do so until now.
Being very young, just like many I made mistakes that led me to let go of things that were quite important, maybe sometimes I excuse myself by saying that I shouldn't be so hard on myself, but there are also days when I can't stop thinking about everything I would have done to avoid making the same mistakes, so I could have a better emotional health now, how many things I would have avoided!
Hoy es un día particularmente difícil en el que recuerdo con lujo de detalle todos esos errores que cometí en el pasado y que trajeron consecuencias por las que me sigo lamentando bastante, es fácil decir que de errores estamos hechos, todos sabemos que meter las patas, como dicen en mi país, o arruinar de vez en cuando las cosas, es parte de lo que somos, pero hay cosas que fuimos o que hicimos que nos duele recordar y que nos resulta imposible olvidar.
Estas cosas se van volviendo más pesadas cada vez, y vienen la pregunta dolorosa ¿y si hubiera...? Son muchas las cosas que cambiaría de mi pasado, cosas que arreglaría para que ocurrieran de una manera diferente, y evitaría hacer tantas tonterías que lastimaron a otros, pero también las que me lastimaron a mi mismo y que siguen haciéndolo hasta ahora.
Siendo muy joven, igual que muchos cometí errores que me llevaron a dejar de lado cosas que eran bastante importantes, quizá a veces me excuso diciendo que no debo ser tan duro conmigo mismo, pero también hay días en los que no puedo dejar de pensar en todo lo que hubiera hecho para evitar cometer los mismos errores, para poder tener ahora una mejor salud emocional ¡cuántas cosas habría evitado!
---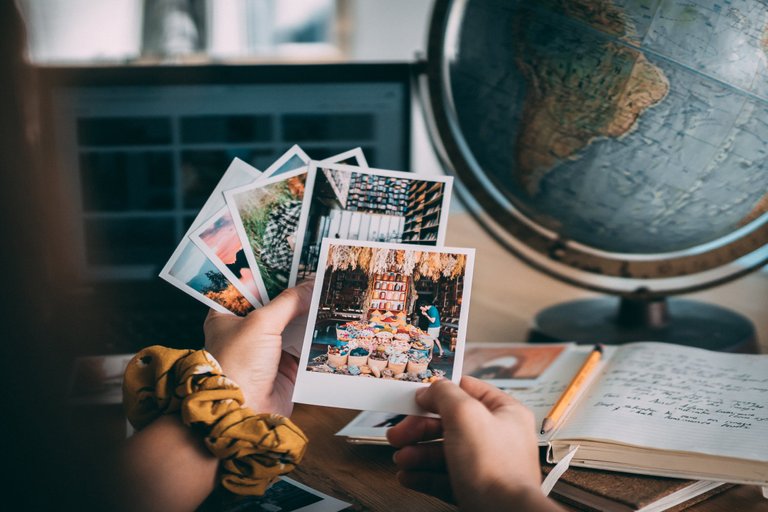 I constantly allowed many people to walk all over me, I let them play with my feelings and I chose the wrong people to open myself emotionally, I chose bad friends that made me deeply distrust everyone, making it very difficult now to be able to have a relationship as I would like, there are so many things I would change without thinking.
These thoughts haunt me very often, they make me feel so bad about myself and upset too, it would be great to be able to turn back time and warn the past self what will happen if I allow, do or say something specific, it is a lot to think about and sometimes a total waste of time, thinking about what did not happen and clearly will not happen, it is like spending time learning how to breathe under water, something that our lungs simply will not be able to do.
Time makes the memories of bad decisions more and more painful when we do not forgive our actions, thanks to those mistakes we grew up, that naive boy did nothing wrong by trusting someone with his heart, that boy in love really thought that relationship would last, what happened, happened and there is no way to return what was broken, we can repair it, but it will never be the same.
Constantemente permití que muchas personas me pisotearan, dejé que jugaran con mis sentimientos y elegí a las personas incorrectas para abrirme emocionalmente, elegí malos amigos que me hicieron desconfiar profundamente de todos, haciendome muy difícil ahora poder tener una relación como quisiera, son tantas las cosas que cambiaría sin pensar.
Estos pensamientos me persiguen muy seguido, me hacen sentir tan mal conmigo mismo y molesto también, sería grandioso poder devolver el tiempo y avisar al yo del pasado lo que ocurrirá si permito, hago o digo algo específico, es mucho en lo que pensar y a veces una total pérdida de tiempo, pensar en lo que no pasó y que claramente no pasará, es cómo dedicar tiempo a aprender a respirar debajo del agua, algo que simplemente nuestros pulmones no podrán hacer.
El tiempo va volviendo cada vez más dolorosos los recuerdos de las malas decisiones cuando no perdonamos nuestros actos, gracias a esos errores crecimos, aquel muchacho ingenuo no hizo nada malo al confiar en alguien de corazón, aquel muchacho enamorado realmente pensó que aquella relación duraría, lo que pasó, pasó y no hay manera de devolver como estaba lo que se rompió, podemos repararlo, pero jamas quedará igual.
---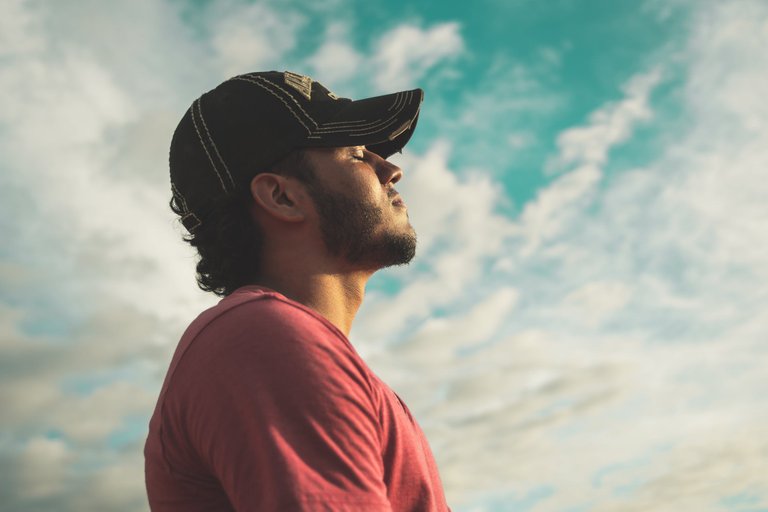 I decide then, to forgive myself, because living blaming myself for everything that could have been otherwise, is the most tragic way to die, to die in life, full of sadness and unable to have a healthy relationship with myself, to forgive is to accept that what happened cannot be changed and that thanks to that now I know a little more and I learned important things that I would not have learned if everything had been different.
I forgive myself because I believe I deserve it, I have spent enough time dealing with these thoughts and the time has come to put it aside and move on, doing the best I can and learning from the mistakes made, without dragging myself over them anymore, the time has come to forgive myself, because I know that no one else will do it for me.
Decido entonces, perdonarme, porque vivir culpandome de todo aquello que pudo ser de otra manera, es la manera más trágica de morir, de morir en vida, lleno de tristeza y sin poder tener una relación sana conmigo mismo, perdonar es aceptar que lo que pasó no se puede cambiar y que gracias a eso ahora sé un poco más y aprendí cosas importantes que no hubiese aprendido si todo hubiese sido distinto.
Me perdono porque creo que lo merezco, ya he pasado bastante tiempo lidiando con estos pensamientos y ha llegado el momento de dejarlo a un lado y continuar, haciendo las cosas lo mejor que puedo y aprendiendo de los errores cometidos, sin arrastrarme ya más sobre ellos, llegó la hora de perdonarme a mi mismo,porque sé que nadie más lo hará por mí.
---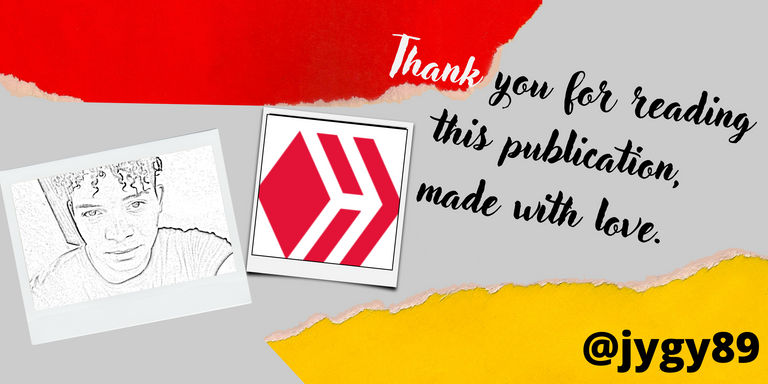 hecho en canva por mi