---
Mi introducción a la Cadena de Bloques #Hive
My introduction to the #Hive Blockchain
---
---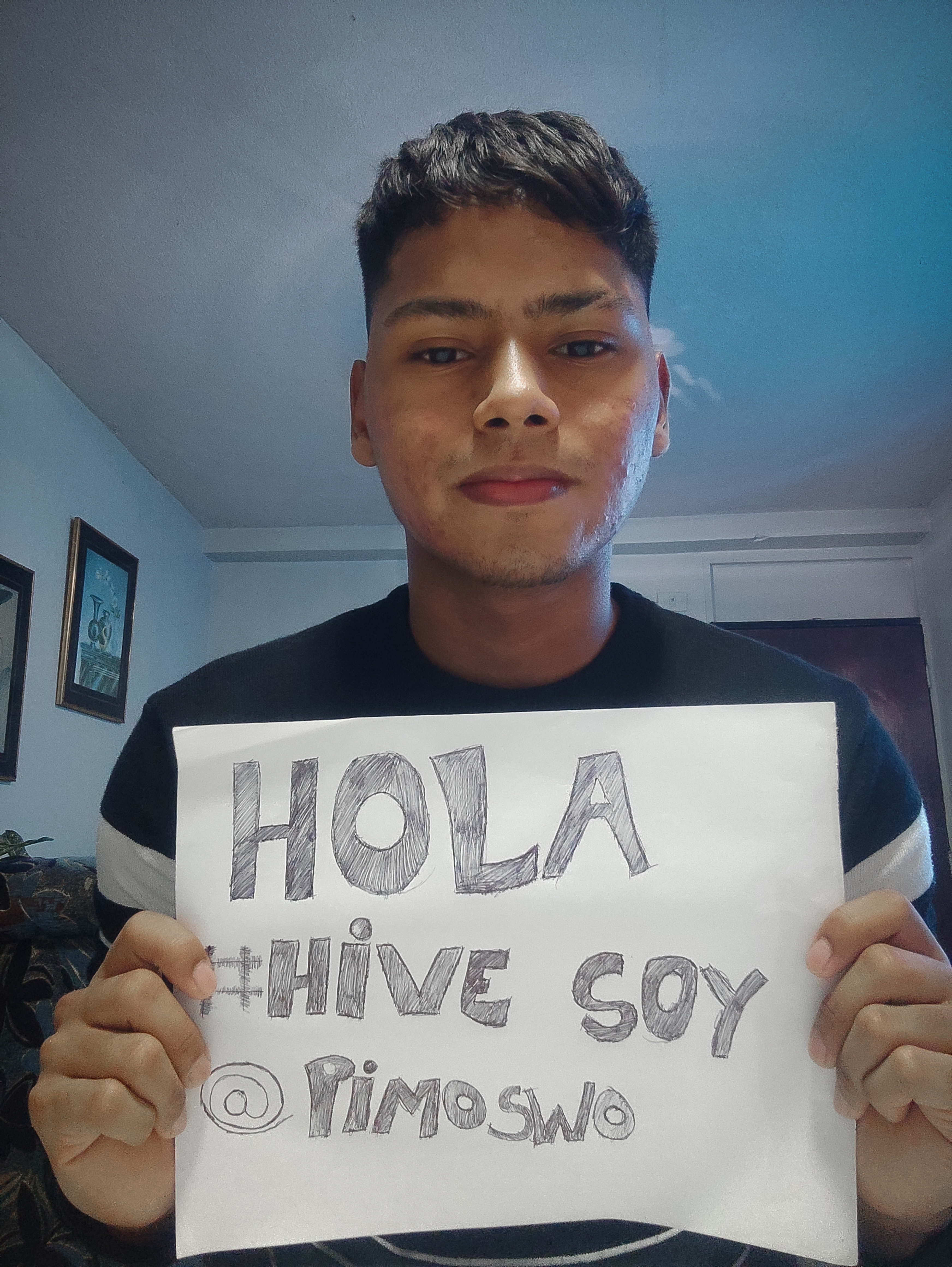 Buenas amigos de hive mi nombre es Luis Romero, tengo 20 años de edad y soy de la ciudad de Valencia del estado carabobo en Venezuela. Soy deportista y atleta practicante de Street workout y calistenia, ya son 6 años desde que conozco está disciplina la cual dió un giro a mi vida a una mejor y más emocionante. Está disciplina me ha llevado a lugares y me ha hecho conocer personas increíbles ya que como atleta todos nos apoyamos y eso es muy agradable. Me ha dado a conocer de lo que es capaz mi cuerpo, mis debilidades, fortalezas y ganas de ser cada día más fuerte y superarme a mi mismo. He participado aproximadamente en 4 competencias 2 estatales y 2 nacionales. La escencia de este deporte es algo increíble ver cómo atletas de nivel elite te aplauden y te apoyan así no hagas gran cosa, eso motiva a ser mejor, mucho compañerismo y apoyo es lo que abunda en esta comunidad y es por eso que estoy orgulloso de ser parte de esto.
Good friends of hive my name is Luis Romero, I am 20 years old and I am from the city of Valencia in the state of Carabobo in Venezuela. I am a sportsman and athlete practicing Street workout and calisthenics, it's been 6 years since I know this discipline which gave a turn to my life to a better and more exciting. This discipline has taken me to places and has made me meet incredible people because as an athlete we all support each other and that is very nice. It has given me to know what my body is capable of, my weaknesses, strengths and desire to be stronger every day and surpass myself. I have participated in approximately 4 competitions, 2 state and 2 national. The essence of this sport is something incredible to see how elite level athletes applaud and support you even if you do not do much, that motivates you to be better, a lot of fellowship and support is what abounds in this community and that is why I am proud to be part of this.
---
---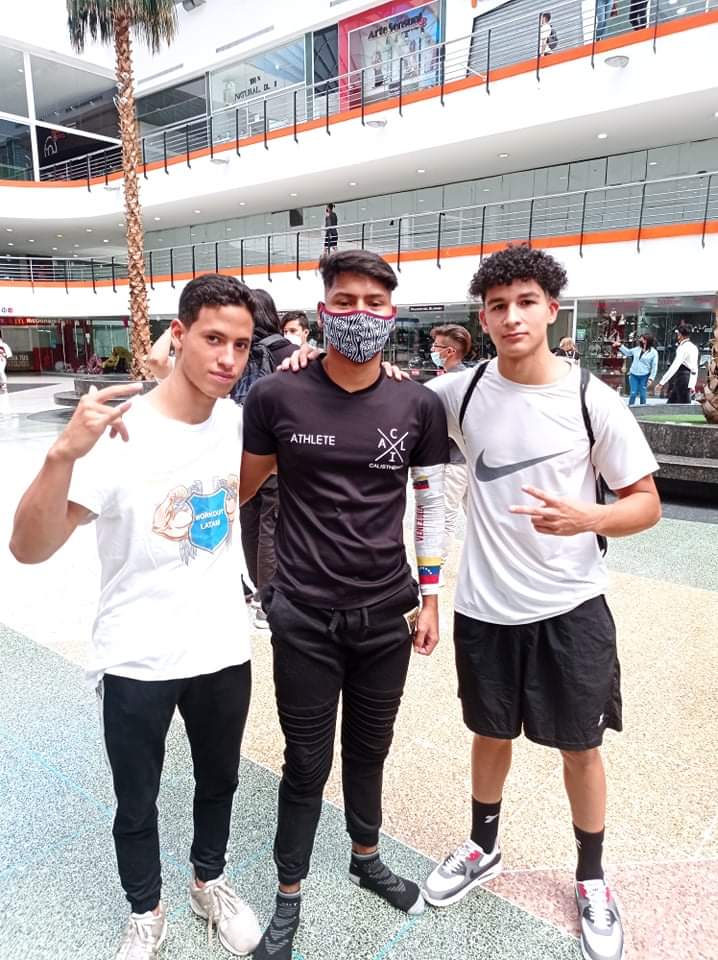 ---
| Mi comienzo en el mundo del street workout | My start in the world of street workout |
| --- | --- |
---
Todo comenzó en 3er años de bachillerato, un compañero de clase salía del liceo a las barras y empezaba a entrenar pero con ejercicios un tanto peculiares y yo quise que me enseñará, después fui un día al parque y empecé yo mismo con flexiones, videos, retos, todo para volverme más fuerte. Al año descubrí los trucos dinámicos en paralelas, en barra fija y decidí intentar, intentaba los trucos sin rendirme hasta que salieran, desde que empecé todo ha sido una montaña rusa de emociones, me he lesionado de gravedad y aún así después de que me recupero de cada caída sigo intentando y no me doy por vencido, algo me dice que nada ha sido en vano y que mi momento llegará, el comienzo es lo más difícil, mantenerse en el es difícil pero siempre verás frutos, este deporte me ha enseñado a levantarme no importa cuántas veces caiga, creer en mi mismo y apoyar a mis compañeros, así ha sido el comienzo y un poco de la trayectoria.
It all started in the 3rd year of high school, a classmate of mine came out of high school to the bars and began to train but with somewhat peculiar exercises and I wanted him to teach me, then one day I went to the park and started myself with push-ups, videos, challenges, everything to become stronger. A year later I discovered the dynamic tricks on parallel bars, on fixed bar and I decided to try, I tried the tricks without giving up until they came out, since I started everything has been a roller coaster of emotions, I have been seriously injured and still after I recover from each fall I keep trying and I do not give up, something tells me that nothing has been in vain and that my time will come, the beginning is the hardest, keep at it is difficult but you will always see fruits, this sport has taught me to get up no matter how many times I fall, believe in myself and support my teammates, so has been the eating and a little of the trajectory.
---
Foto de mi primera participación en una competencia nacional "Legends Of The Bars"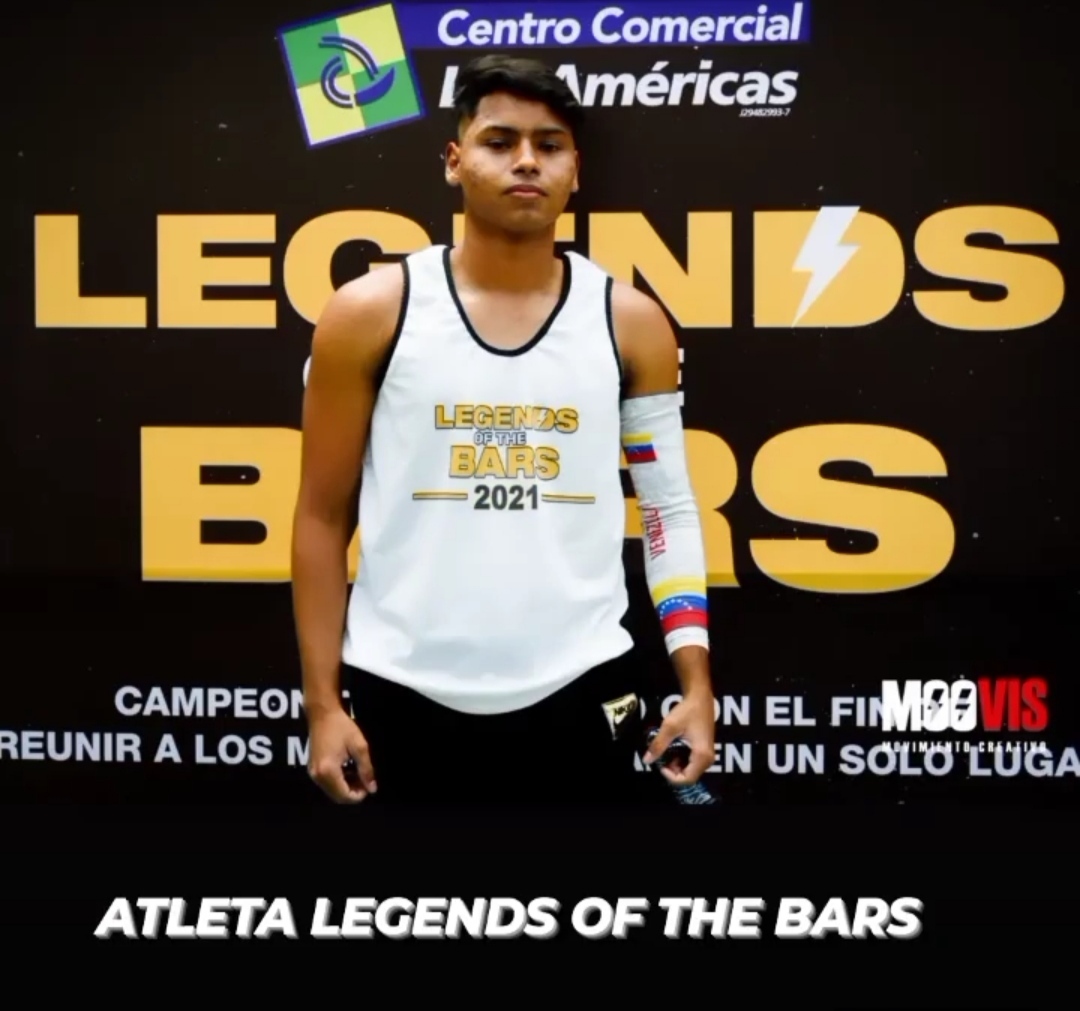 ---
| Puntos fuertes y debilidades. | Strengths and weaknesses. |
| --- | --- |
Mi punto más fuerte en esta disciplina en el balance, parada de manos, parada de manos a un brazo y sus variaciones, eso se debe a qué siempre lo practiqué desde que empecé y he probado muchos métodos para mejorar
Punto medio son los ejercicios de tracción no siento que sea mi fortaleza pero no me va mal y progreso de buena manera cada día en ciertos movimientos y ejercicios que requiere este tipo de fuerza
Punto débil son ejercicios de empuje, en los ejercicios básicos no me va mal pero en las skills como las planchas si soy débil, pero estoy trabajando fuerte en eso para dominarlo, no es fácil pero si lo fuera no tendría sentido.
Recuerden que se trata de estudiarse a ustedes mismos para que trabajen en sus debilidades y las conviertan en sus fortalezas, mi consejo es que no desistan, llegará un momento cuando menos lo esperen en el que verán su progreso.
My strongest point in this discipline in the balance, handstands, handstands to one arm and its variations, that is because I always practice it since I started and I have tried many methods to improve.
Middle point are the traction exercises I do not feel that it is my strength but I do not do badly and I progress in a good way every day in certain movements and exercises that require this type of force.
Weak point is pushing exercises, in the basic exercises I am not doing bad but in the skills like planks I am weak, but I am working hard on that to master it, it is not easy but if it was it would not make sense.
Remember it's about studying yourself so you can work on your weaknesses and turn them into your strengths, my advice is not to give up, there will come a time when you least expect it when you will see your progress.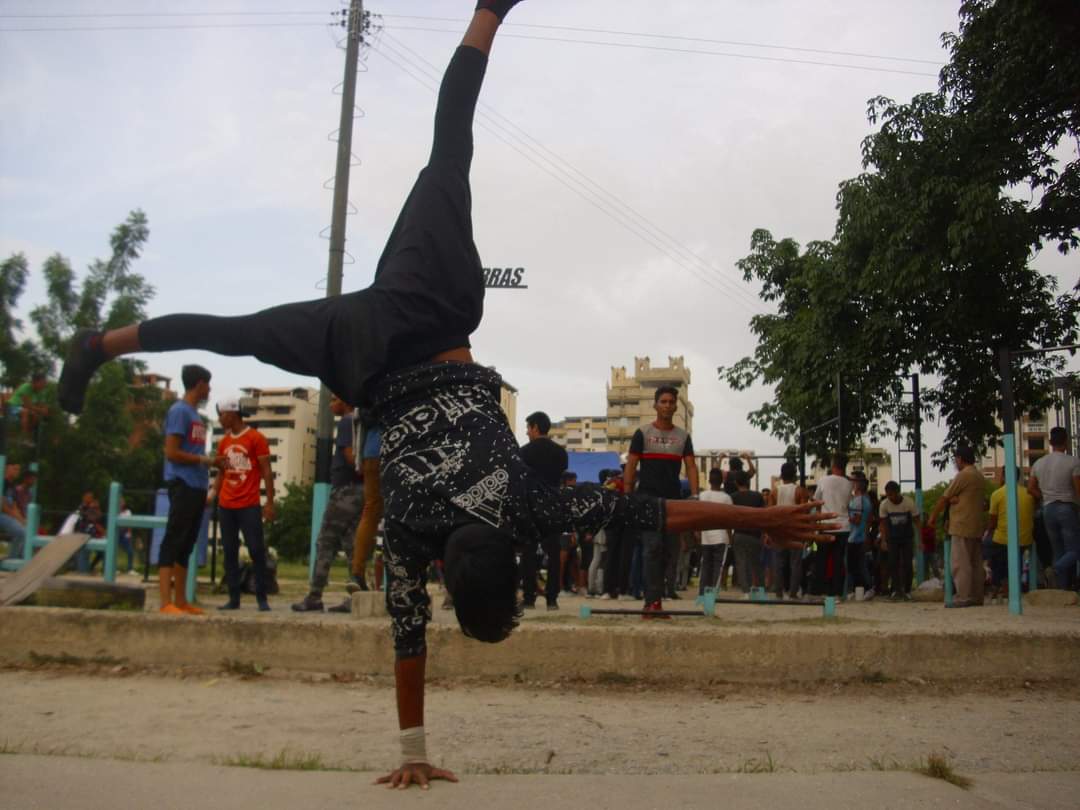 ---
---
| Mis metas y aspiraciones | My goals and aspirations |
| --- | --- |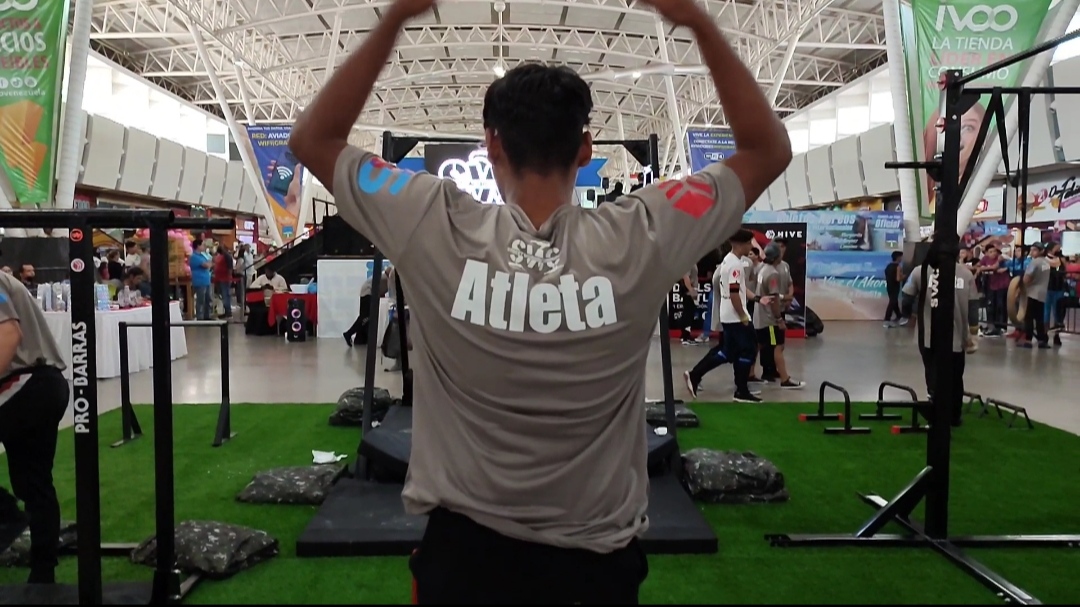 Realmente más allá de ser un atleta a nivel mundial quisiera ser parte de una comunidad que logré darle un futuro a los atletas y que más que ser un deporte puedan ellos vivir y conseguir ganancia de lo que aman mientras a su vez ayudan a las demás personas y crear un ciclo sano y de hermandad, lograr ese apoyo entre todos y hacer que el deporte se note en todo el mundo de forma masiva. Mi aspiración es motivar, ayudar y apoyar a todos los atletas para que vean que más que un deporte, un hobbit, lo vean como algo que los puede llevar más allá.
Really beyond being a world class athlete I would like to be part of a community that manages to give a future to athletes and that more than being a sport they can live and get profit from what they love while in turn help other people and create a healthy cycle and brotherhood, achieve that support among all and make the sport is noticed around the world on a massive scale. My aspiration is to motivate, help and support all athletes to see that more than a sport, a hobbit, they see it as something that can take them further.
---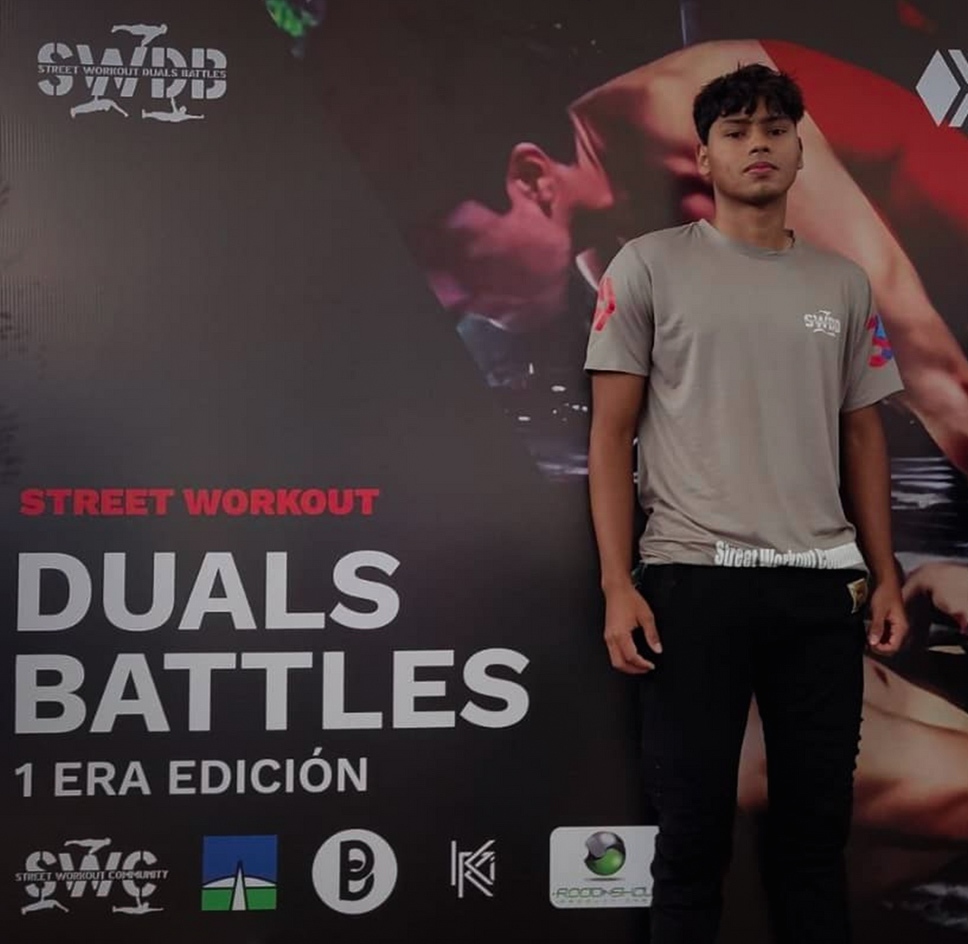 ---
| Mi objetivo con la comunidad | My goal with the community |
| --- | --- |
---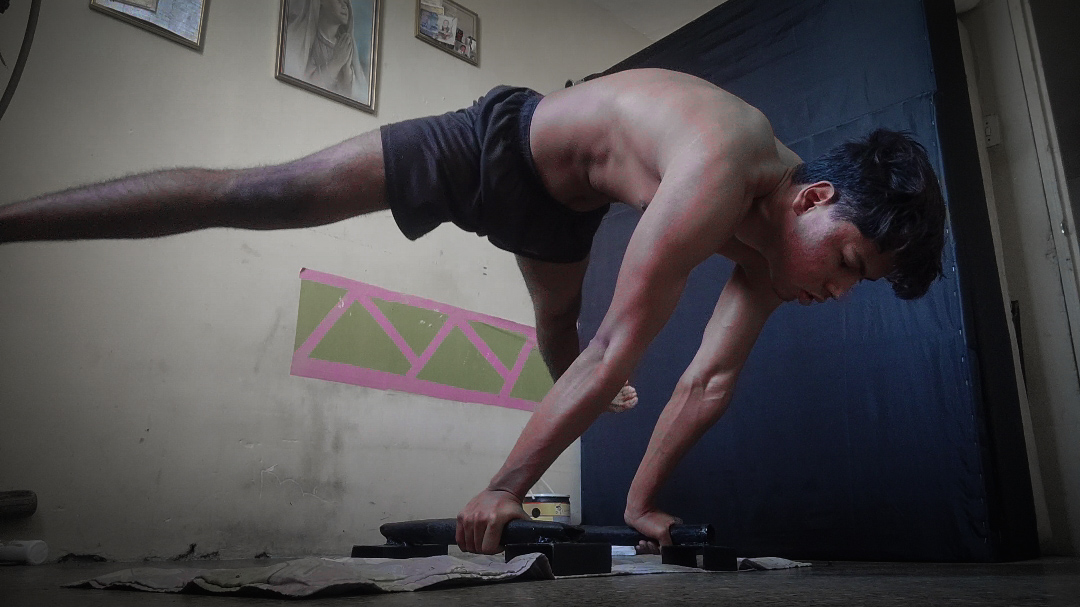 Mi interés en esta hermosa comunidad es de crear contenido donde se encuentre información de alta efectividad y de alta calidad para todos aquellos que quieran aprender y quieran progresar en la materia que aquí se estará desarrollando. Cada vez estaré adquiriendo más conocimiento importante, tanto teórico como práctico, para compartirlo con todos ustedes. El contenido será diverso, Blogs, Tutoriales, Enseñanzas , Videos e Motivación. Espero de el apoyo de todos ustedes se los agradecería de corazón, esto es por todos. Muchísimas gracias por su atención, sin nada más que decir está fue mi presentación, un saludo para esta increíble comunidad y nos vemos pronto.
My interest in this beautiful community is to create content where you can find information of high effectiveness and high quality for all those who want to learn and want to progress in the subject that will be developed here. Each time I will be acquiring more and more important knowledge, both theoretical and practical, to share with all of you. The content will be diverse, Blogs, Tutorials, Teachings, Videos and Motivation. I hope for the support of all of you, I would appreciate it from the bottom of my heart, this is for everyone. Thank you very much for your attention, without anything else to say this was my presentation, greetings to this amazing community and see you soon.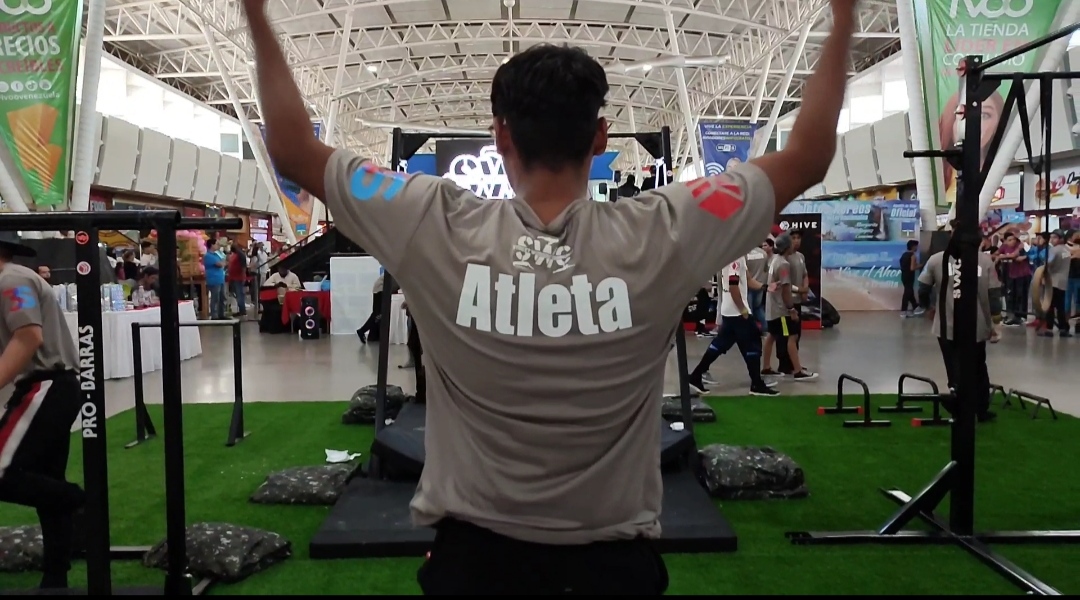 ---
| Cada día hay que superarse con el esfuerzo requerido | Every day you have to surpass yourself with the effort required |
| --- | --- |
---
Soy parte del proyecto de inducción de jóvenes Atletas practicantes del Street Workout y Calistenia que
@manuelramos
está llevando a cabo, dentro de la Blockchain de Hive .
I am part of the induction project for young Athletes practicing Street Workout and Calisthenics that
@manuelramos
is carrying out, within the Hive Blockchain.
---
| Luis Romero - Creador de contenido | Luis Romero- Content creator |
| --- | --- |