---
---
---

---
---
---
---
---
---

---
---
---
Good morning hive friends, this is my first post to this great community. My name is Crisly Nazareth Lovera Díaz, I am from Venezuela- Miranda. I was born in Guarenas on August 16, 1993, I currently reside in Ciudad Casarapa in the same city of Guarenas where I was born.
Buen dia amigos hive, este es mi primer escrito a esta gran comunidad. Mi nombre es Crisly Nazareth Lovera Díaz soy de Venezuela- miranda. Nací en Guarenas el 16 de agosto de 1993, actualmente resido en Ciudad casarapa en la misma ciudad de Guarenas donde nací.
---
---
---

---
---
---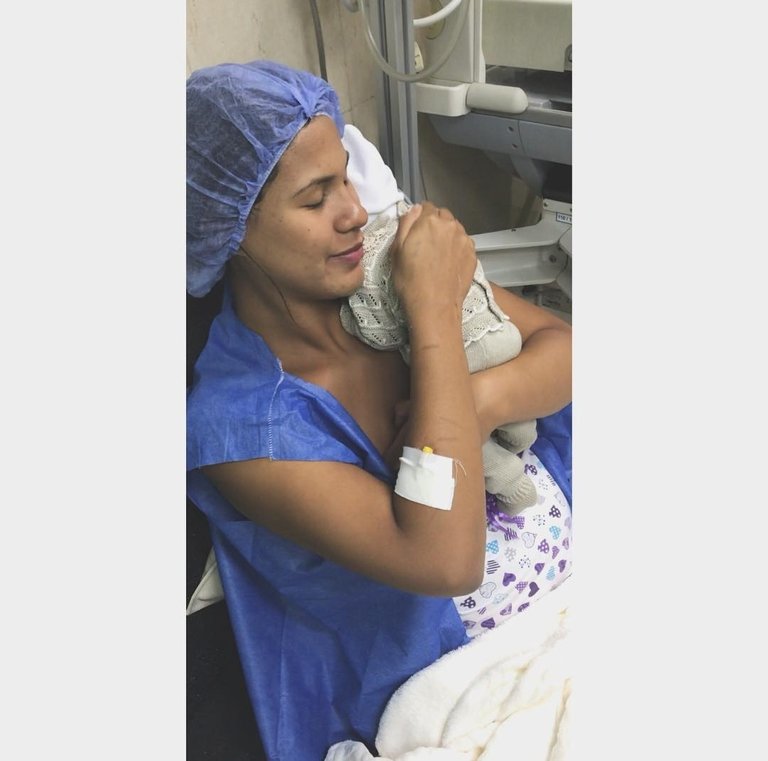 ---
---
---

---
---
---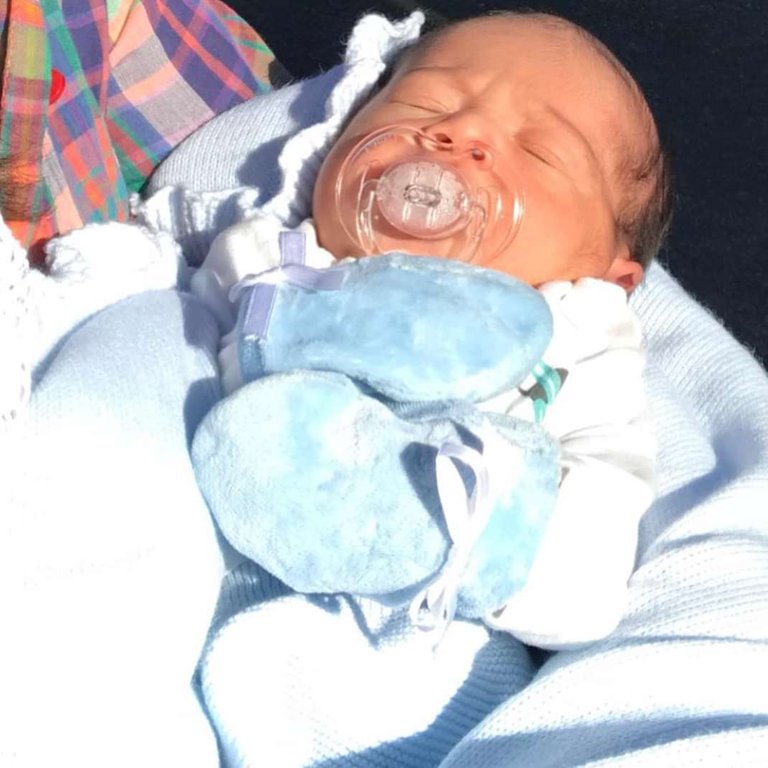 ---
---
---

---
---
---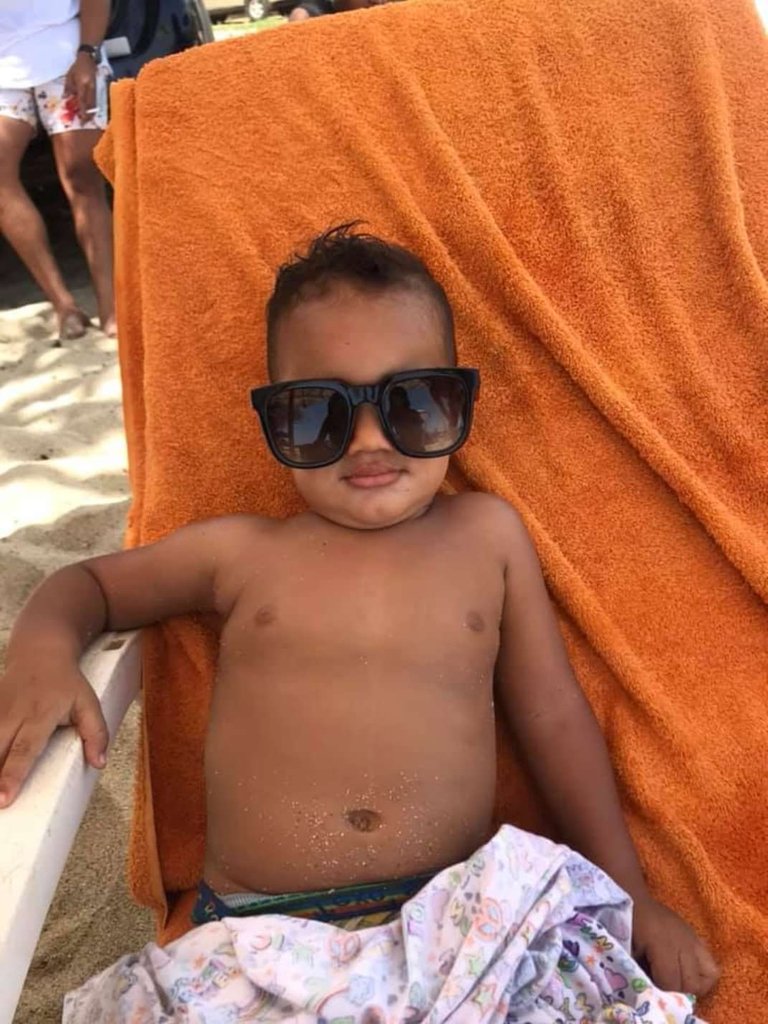 ---
---
---

---
---
---

---
---

---
---
---
I have a 4-year-old son who I love with all my heart, who changed my perspective of seeing life and without knowing he is a great being who motivated me to write and join this platform to share my day to day with you.
Tengo un hijo de 4 años al que amo con todo mi corazón el cual me cambió mi perspectiva de ver la vida y sin el saber es un gran ser que me motivo a escribir y a integrarme a esta plataforma para compartir mi día a día con ustedes.
---
---
---

---
---
---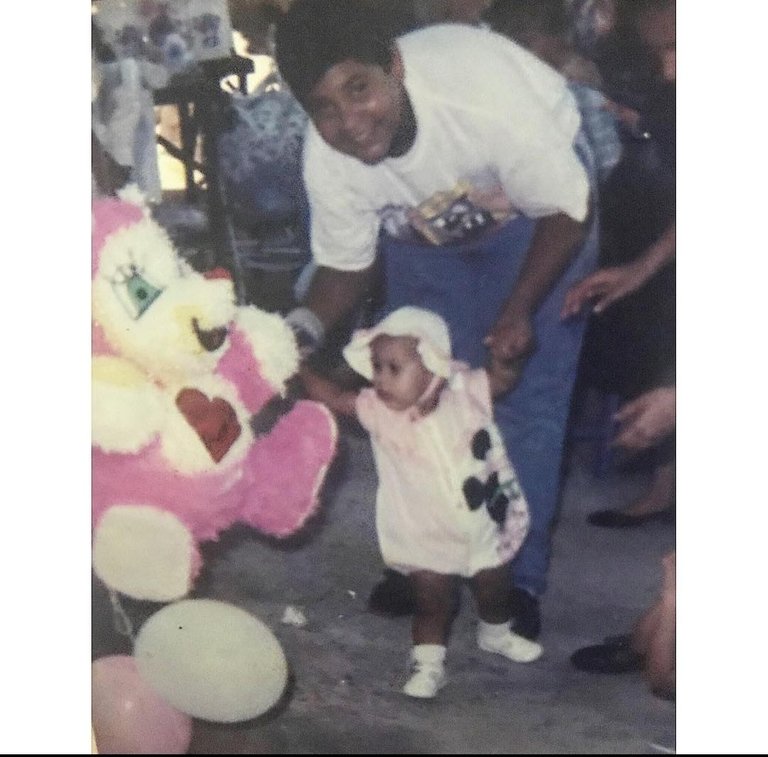 ---
---
---

---
---
---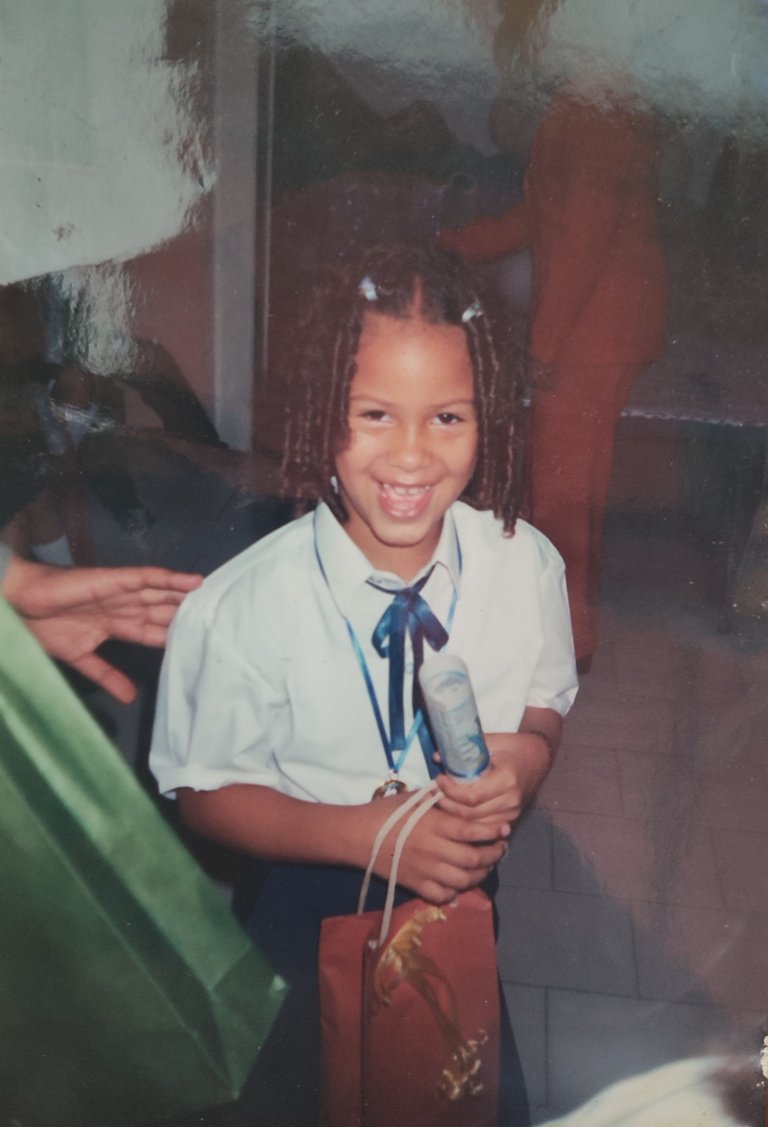 ---
---
---

---
---
---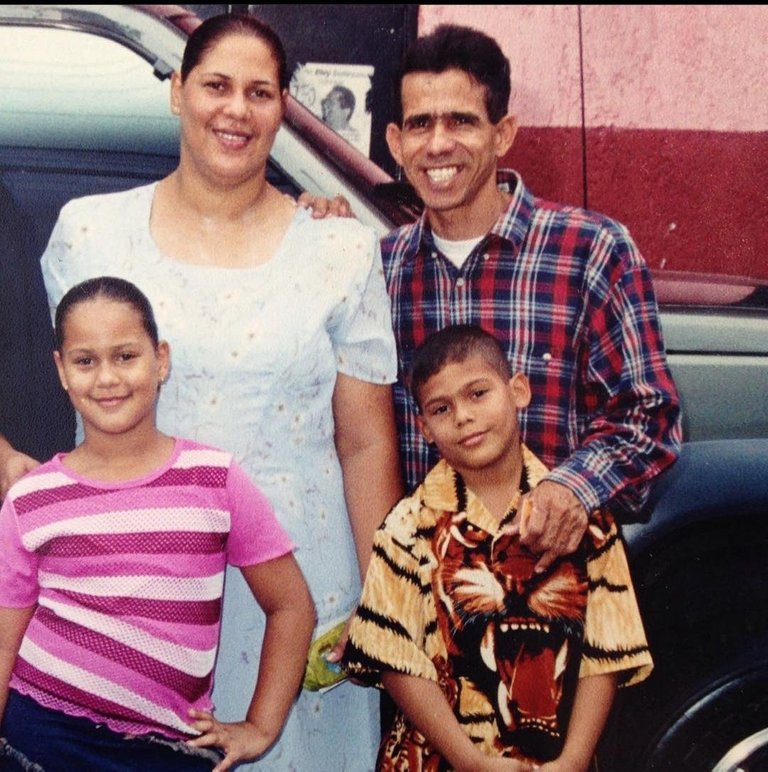 ---
---
---

---
---
---
I was born in a Christian home where I had the happiness of having two brothers and wonderful parents who always guided me in maintaining a positive attitude, full of faith and hope in life. No matter our adversities, problems and difficulties, we always kept in mind that everything was going to be fine.
I studied at the social security preschool where my mother worked, then I attended elementary school at the Ambrosio Plaza school, also close to my mother's work. As time went by, I think I was already in the 3rd grade, we moved to another area, a time that was a bit difficult for us as a family, since we lost our house due to a bad business deal with my parents and we moved to my Grandma.
Nací en un hogar cristianó donde conté con la dicha de tener dos hermanos y unos padres maravillosos que me guiaron siempre en mantener una actitud positiva, llena de fe y esperanza frente a la vida. No importando nuestras adversidades, problemas y dificultades siempre tuviéramos presente que todo iba a estar bien.
Estudie en el preescolar del seguro social donde mi mamá trabajaba, luego cursé la primaria en el colegio Ambrosio plaza también cerca del trabajo de mi mamá. Al pasar el tiempo creo que ya estaba como en 3.er grado nos mudamos de zona, una época que fue un poco difícil para nosotros como familia, ya que perdimos nuestra casa por un mal negocio de mis padres y nos mudamos a casa de mi abuela.
---
---
---

---
---
---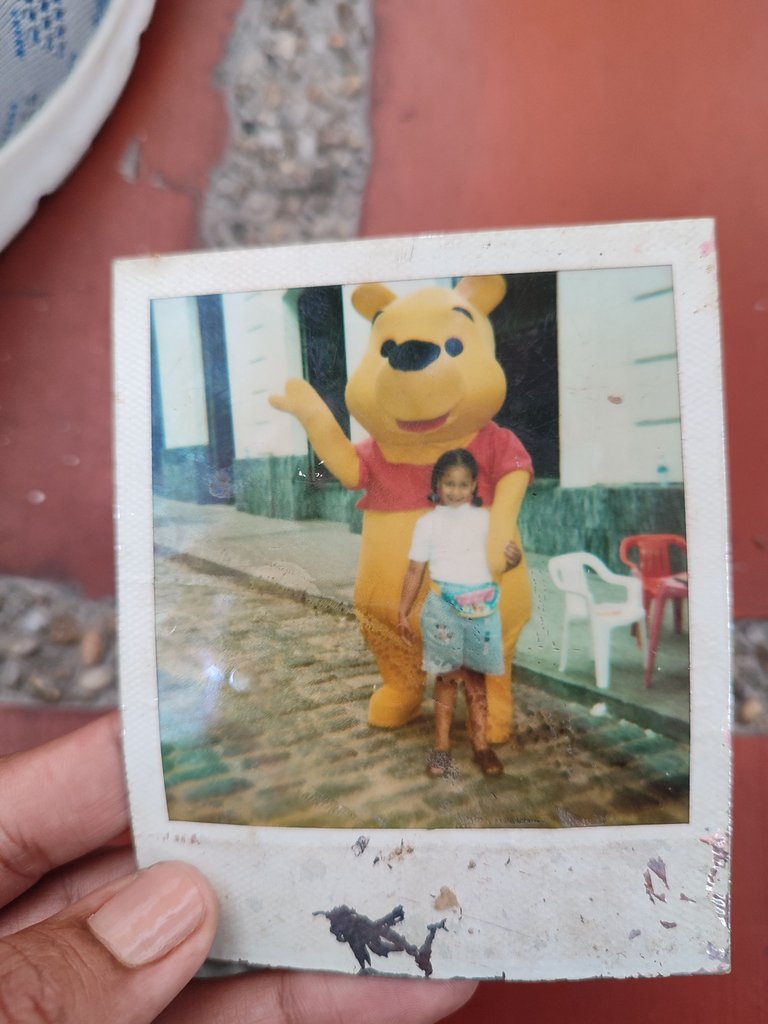 ---
---
---

---
---
---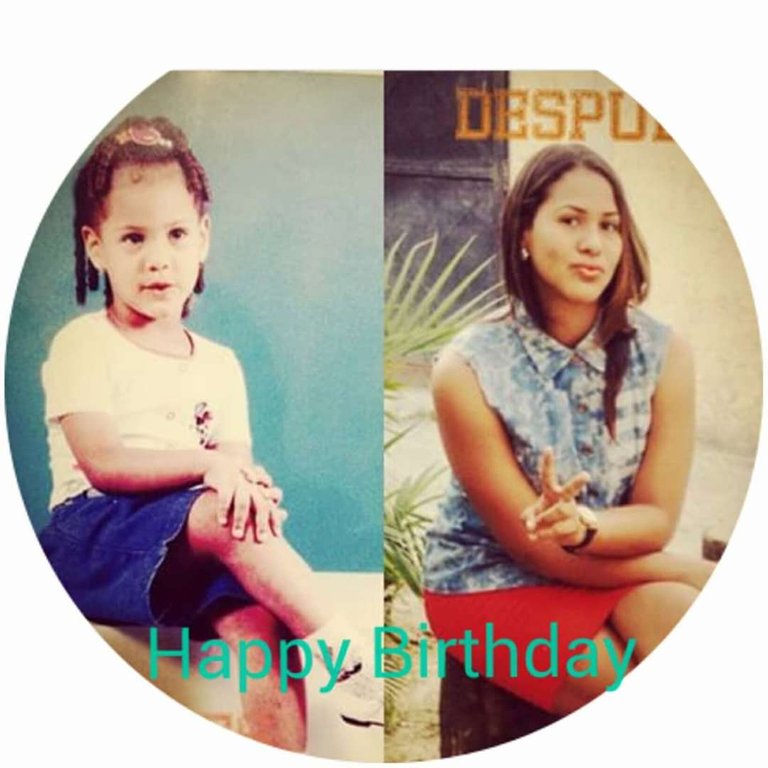 ---
---
---

---
---
---
I finished primary school and attended the first stage of high school near where we lived, the Norberto Prado high school was well known in the area because it was a large public high school and with an enrollment of tremendous young people from all over the city. For me this high school was 3 years of laughter, friendship and realities of life that left me many lessons. Then the high school turns him into a systems technician and before finishing the 9th year they remove the mention of science, an emotional upheaval because one always imagines arriving at the experience that I am going to change from a blue shirt to a beige one and finish my high school with my friends forever.
Culmine la primaria y cursé la primera etapa de bachillerato cerca de donde vivíamos, el liceo Norberto Prado muy conoció en la zona porque era un liceo público grande y con una matrícula de jóvenes tremendos de toda la ciudad. Para mí este liceo fueron 3 años de risa, amistad y realidades de vida que me dejaron muchas enseñanzas. Luego el liceo lo convierten técnico en sistemas y ante de culminar el 9.º año quitan la mención ciencias, toda una revuelta emocional porque uno siempre se imagina llegar a la experiencia de que voy a cambiar de camisa azul a beis y culminar mi bachillerato con mis compañeros de siempre.
---
---
---

---
---
---

---
---

---
---
---
They change my high school to be able to study a bachelor's degree in science and thus have more options when choosing a university degree. They enrolled me in the Oropeza Castillo Adventist School and I finished my high school there. This school was already calmer because it was a small school, I was also lucky enough to have good classmates and there were also 2 years of new experiences and emotions.
Me cambian del liceo para poder estudiar bachillerato en ciencia y así tener más opciones a la hora de elegir una carrera universitaria. Me inscriben en el colegio adventista oropeza castillo y en él culmine mi bachillerato. Este colegio ya era más tranquilo porque era un colegio pequeño, también conté con la suerte de tener buenos compañeros y también fueron 2 años de nuevas vivencias y emociones.
---
---
---

---
---
---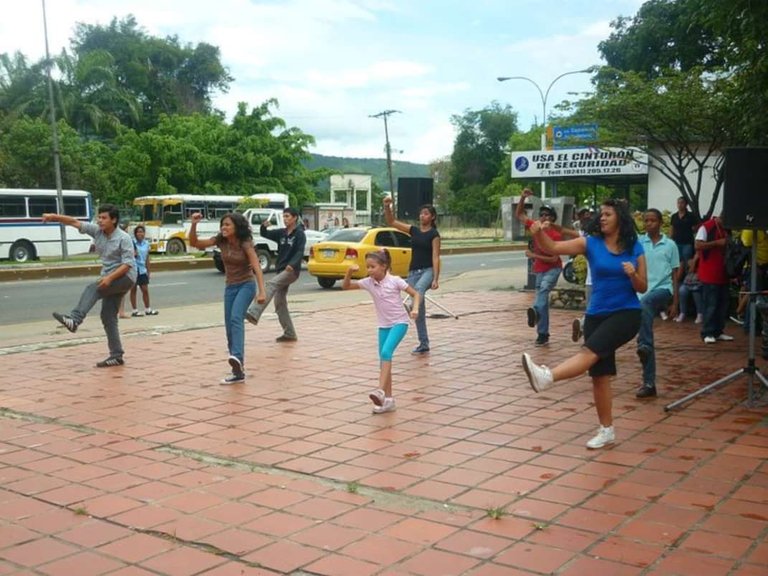 ---
---
---

---
---
---
I always surrounded myself with good people and especially with people who made me laugh (one of my favorite hobbies), since I was a child I loved dance, since the church I attended with my parents had a space dedicated to this art. I was captivated by being able to express through movements with my body what a song says in music and lyrics. I think dance was my first love and passion since I was a child.
Siempre me rodeé con buenas personas y sobre todo con personas que me hacían reír (uno de mis hobbies favoritos) , desde niña me encantaba la danza, ya que a la iglesia que asistía con mis padres había un espacio dedicado a este arte. Me cautivaba el poder expresar a través de movimientos con mi cuerpo lo que una canción dice en música y letra . Creo que la danza fue mi primer amor y pasión desde niña.
---
---
---

---
---
---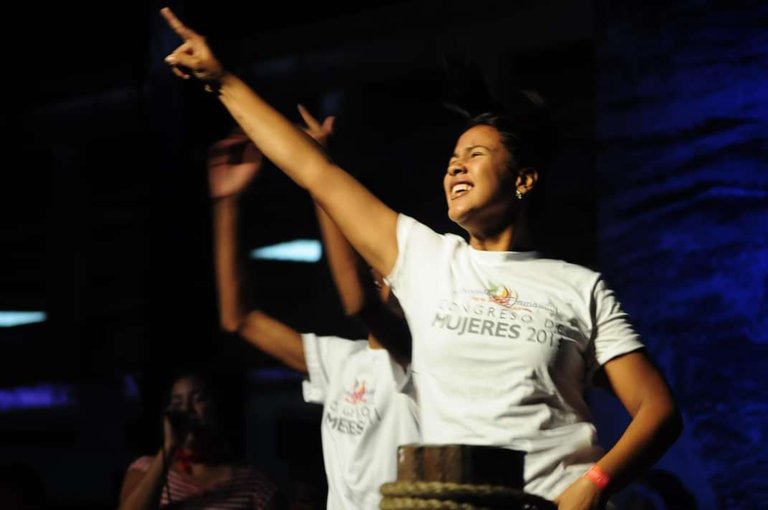 ---
---
---

---
---
---
It filled my soul a lot to be able to transmit to someone what I felt when dancing to God, it was like a freedom that I felt and after living the experience that there were people who approached me and told me: I saw you dancing and I felt something in me! !. It made me want to cry when I saw you dance! It was amazing! I knew it was the grace of God in my life. Then, as the years passed, she was already a dance leader, we went out to the streets, communities, schools and even visited other cities doing dance and theater.
Me llenaba mucho el alma poder transmitir a alguien lo que sentía al danzarle a Dios, era como una libertad que sentía y luego de vivir la experiencia de que había personas que se me acercaban y me decían: ¡ te vi danzando y sentía algo en mí!. ¡Me dieron ganas de llorar al verte danzar!. Era increíble! sabía que era la gracia de Dios en mi vida. Luego al pasar los años ya era una líder de danza salíamos a las calles, comunidades, colegios y hasta llegamos a visitar otras ciudades haciendo danza y teatro.
---
---
---

---
---
---

---
---

---
---
---

---
---

---
---
---

---
---

---
---
---

---
---

---
---
---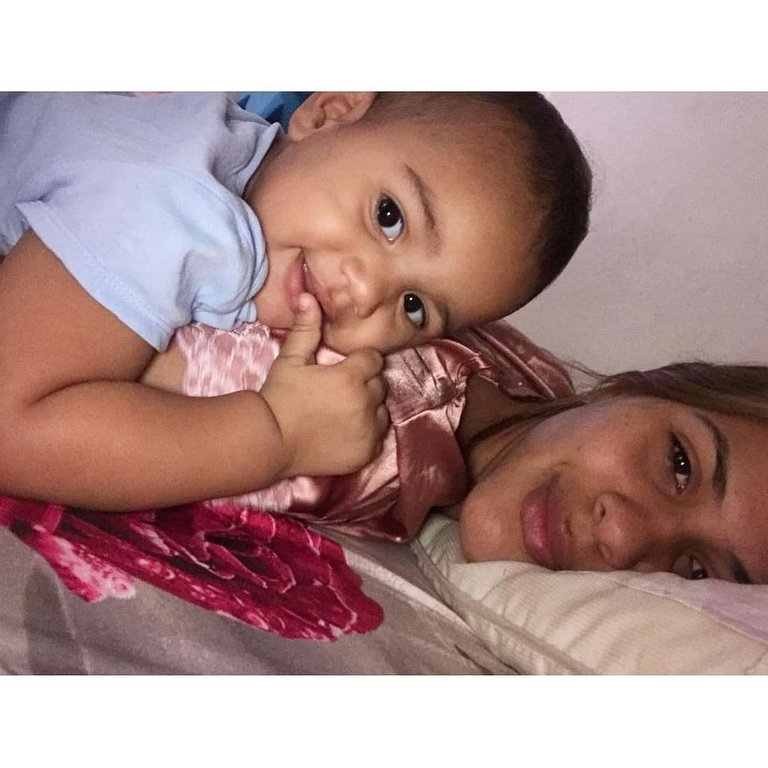 ---
---
---

---
---
---
Another of my hobbies that I discovered at the age of 14-15 was cooking because I loved to eat ha ha ha. I always asked my mom what are you going to cook? How did you do it? , what ingredients did you add mommy?... When it was time to eat I ate it happily and now I just wanted to imitate his food, serve it and now others will enjoy what I had cooked. I am a traveling and adventurous soul, I have traveled and known a little and I want to continue knowing countries, cultures and gastronomies.
I also love to talk, listen and since I am a mother I love being with my son to ensure his spiritual, emotional, mental and physical health so that he can grow up as a happy child and we can accumulate many memories and experiences together.
Otro de mis hobbies que descubrí a la edad de 14-15 años fue la cocina porque amaba comer Ja, ja, ja. Siempre le preguntaba a mi mamá ¿que vas a cocinar?, ¿como lo hiciste? , ¿que ingredientes agregaste mami?... Cuando ya era la hora de comer lo comía feliz y ahora solo quería imitar su comida, servir y que ahora otros disfrutarán lo que yo había cocinado.
Soy un alma viajera y aventurera, he viajado y conocido un poquito y deseo seguir conociendo países, culturas y gastronomías.
También me encanta hablar, escuchar y desde que soy madre amo estar con mi hijo velar por su salud espiritual, emocional, mental y física para que pueda crecer siendo un niño feliz y podamos acumular muchos recuerdos y vivencias juntos.
---
---
---

---
---
---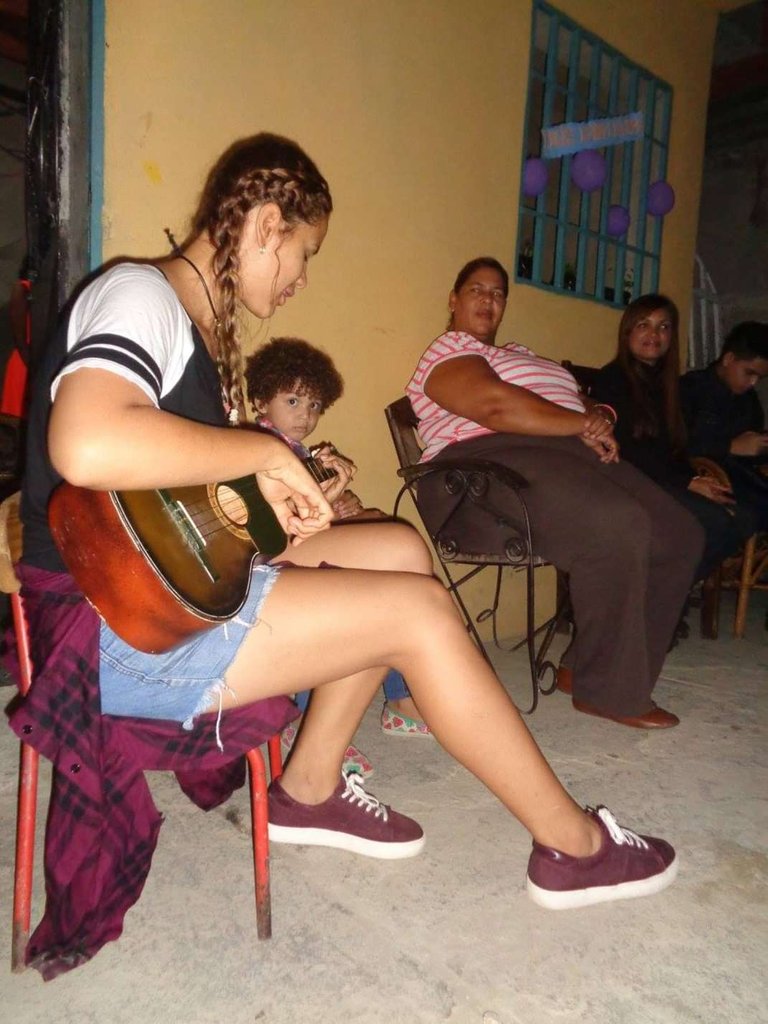 ---
---
---

---
---
---
Just as I mentioned before, I love dance and I did several contemporary dance intensives. I learned to play mandolin and loved it (one of my favorite words) ha ha ha. The most curious thing about this was that my mother enrolled me in a student station and chose this instrument because there were only places left for this one and since she already knew something about four, she enrolled me. I remember that she came home telling me Crisly I signed you up for mandolin classes with zorailin so you can do something on the afternoons you have free and I'm like what? Well, finally I attended and said wow, how beautiful it sounds and I learned to play it, I felt its sound so soft and passive that it became part of me for a while.
Así como antes mencionaba amo la danza y realicé varios intensivos de danza contemporánea. Aprendí a tocar mandolina y la amé (unas de mis palabras favoritas) ja, ja, ja. Lo más curioso de esto fue que mi mamá me inscribe en una estudiantina y elige este instrumento porque únicamente quedaban cupos para este y como ya sabía algo de cuatro ella me inscribe. Recuerdo que ella llegó a casa diciéndome Crisly te inscribí en clases de mandolina con zorailin para que hagas algo en las tardes que tengas libres y yo como queee? Bueno en fin asistí y dije guao que hermoso suena y aprendí a tocarla, sentía su sonido tan suave y pasivo que se hizo parte de mi por un tiempo.
---
---
---

---
---
---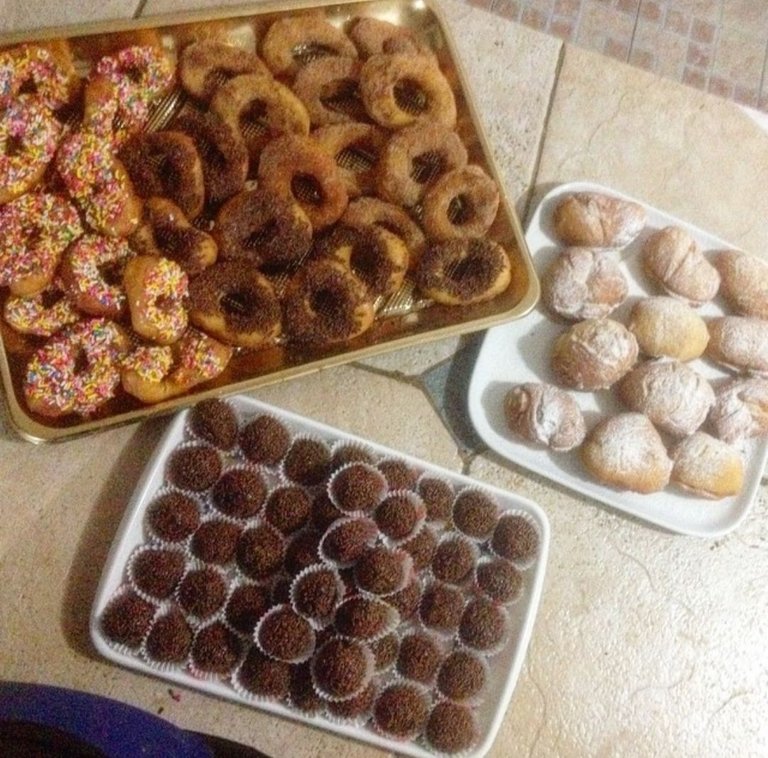 ---
---
---

---
---
---
I also took a confectionery course and on my free afternoons I also made desserts for my family.
Realicé también un curso de repostería y en mis tardes libres también hacía postres a mi familia.
---
---
---

---
---
---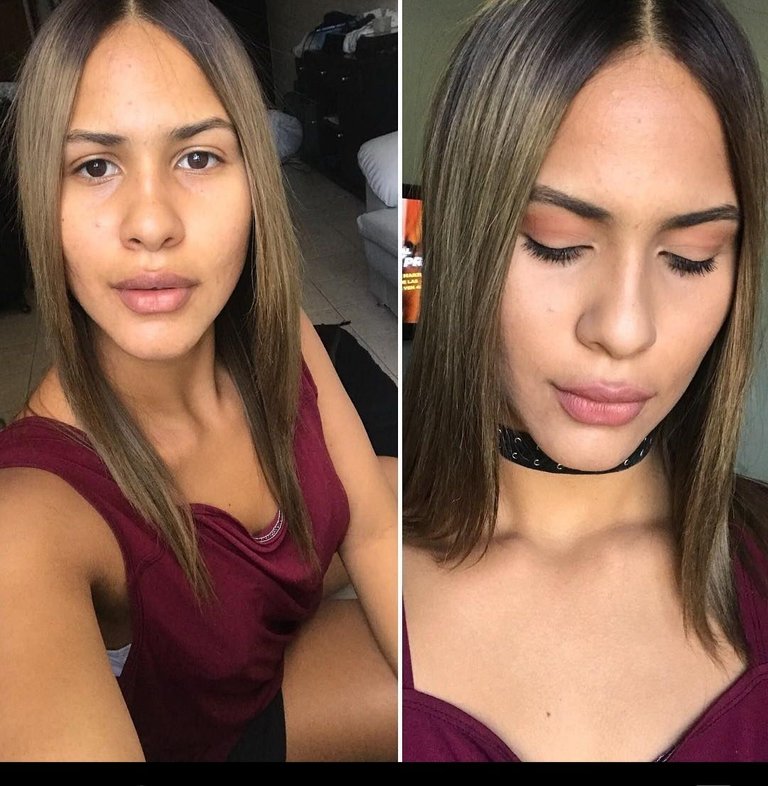 ---
---
---

---
---
---
I did several self-makeup courses and this one helped me appreciate a little more beauty in myself and in others because at certain points in our lives we are attacked by complexes or disagreements with ourselves.
Hice varios cursos de automaquillaje y este me ayudo apreciar un poco más de belleza en mí y en otros porque en ciertos puntos de nuestras vidas nos atacan los complejos o inconformidades para con nosotros mismos.
---
---
---

---
---
---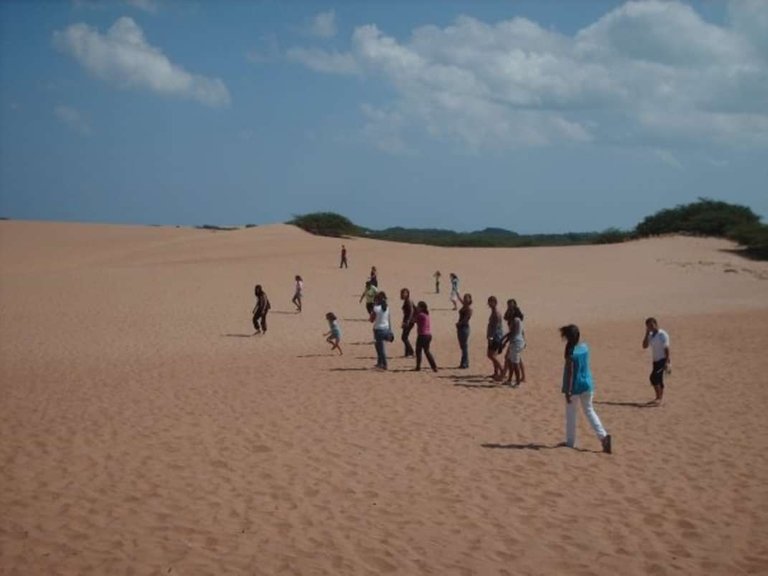 ---
---
---

---
---
---
---
---
---

---
---
---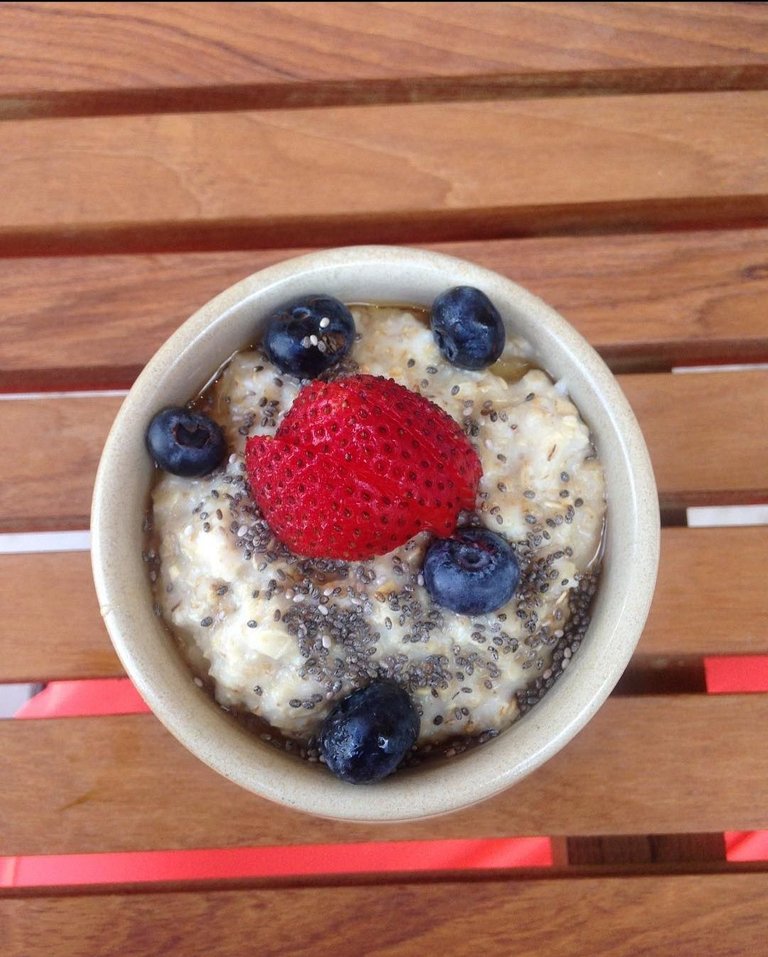 ---
---
---

---
---
---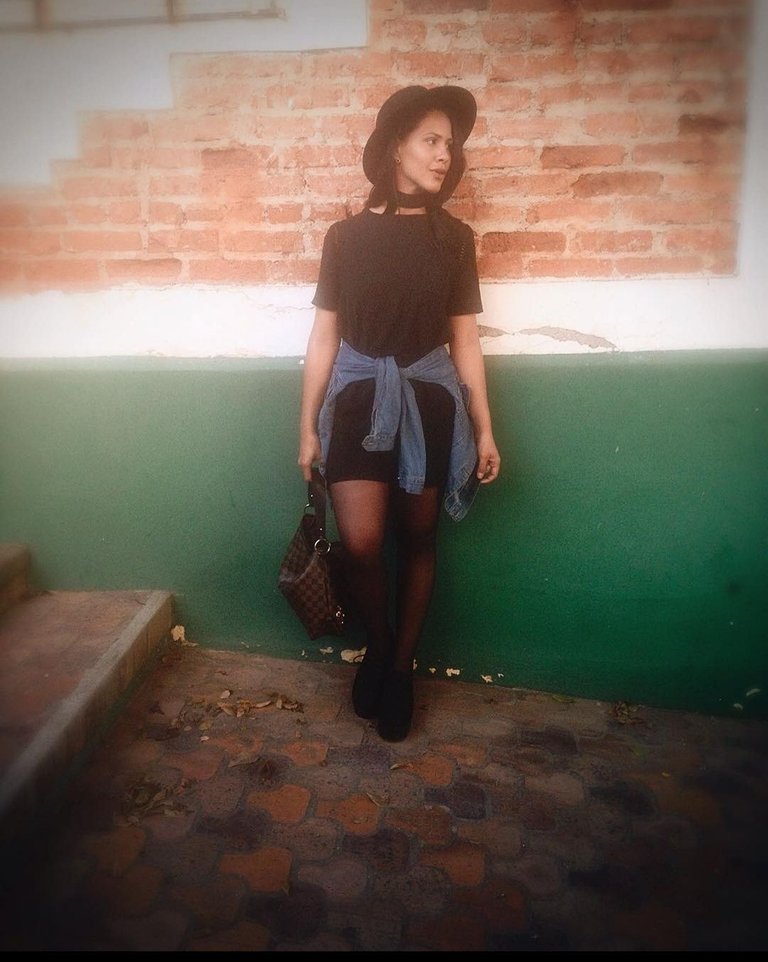 ---
---
---

---
---
---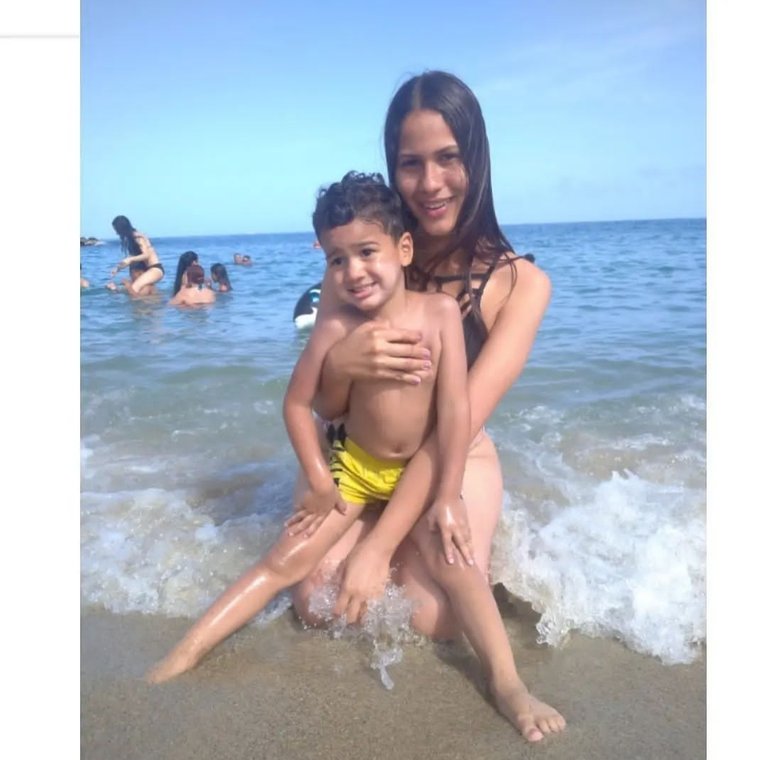 ---
---
---

---
---
---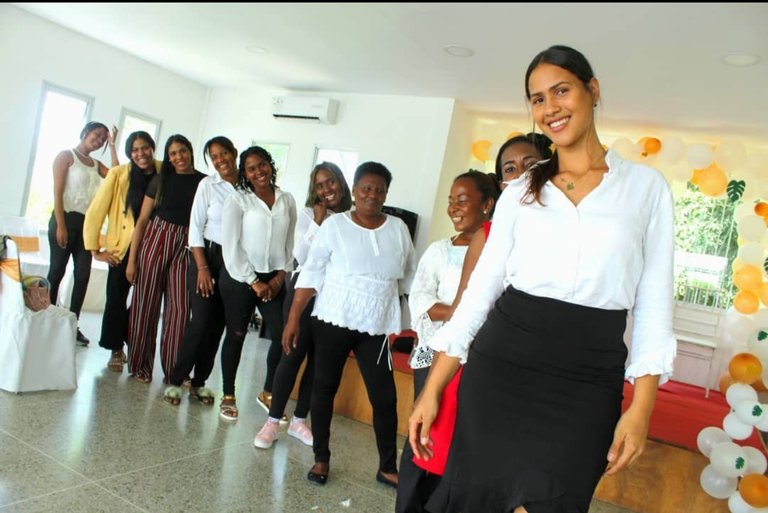 ---
---
---

---
---
---
On the other hand, I think I have many skills, as I have mentioned throughout the post, dancing, singing, cooking when preparing a meal or dessert. In advising a friend when choosing clothes or combining a dress and what I dedicate most now is producing in the church I attend, organizing and being aware of the logistics of each service and event. And my most valuable skill and the one that I love and enjoy the most is being a mother and I want to continue learning from this wonderful role.
Por otra parte, creo que tengo muchas habilidades, como he mencionado en todo el post la danza, el canto, la cocina a la hora de preparar una comida o postre. En asesorar algún amigo(a) a la hora de elegir una ropa o combinar una vestimenta y lo que más me dedico ahora que es producir en la iglesia que asisto, el organizar y estar pendiente de la logística de cada servicio y evento. Y mi habilidad más valiosa y la que más amo y disfruto es ser madre y quiero seguir aprendiendo de este rol tan maravilloso.
---
---
---

---
---
---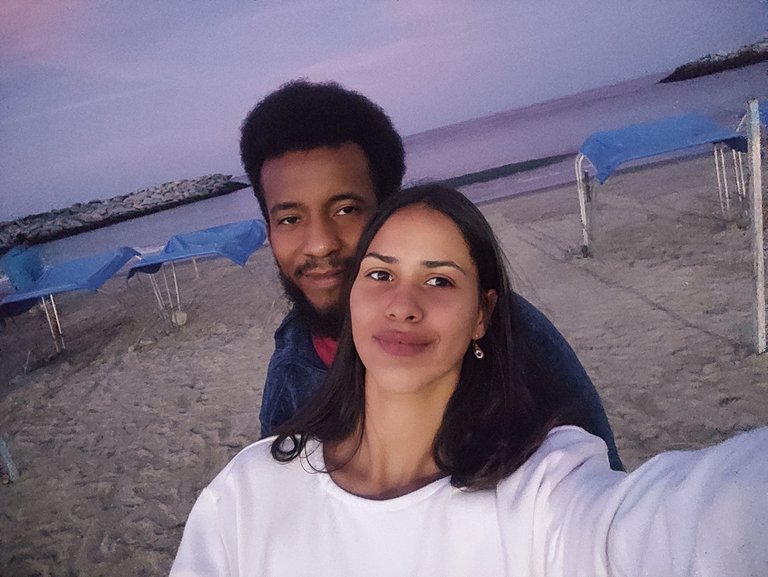 ---
---
---

---
---
---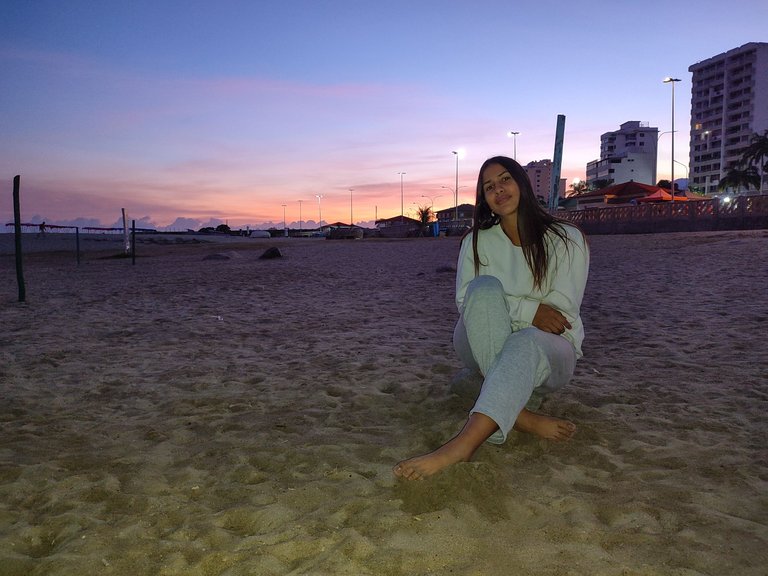 ---
---
---

---
---
---
Finally, I want to thank my friend and love @mundomanaure because thanks to him I met hive and took the courage to join here, something that I see as another world.
For me it was a challenge to write this first post because it was an encounter with myself, all this of being able to capture and share experiences through my writing.
I believe that as complete beings full of spirituality, soul and a body we have the capacity to have an imaginary being with our own thoughts, visions and reasoning full of creativity and great ideas, but out of fear we do not make the decision to do so and I think this is the opportunity and means to expose it.
Por último quiero agradecer a mi amigo y amor @mundomanaure porque gracias a él conocí hive y tomé la valentía de integrarme aquí, algo que veo como otro mundo.
Para mí fue un reto escribir este primer post porque fue un encuentro conmigo misma todo esto de poder plasmar y compartir vivencias por medio de una escritura mía.
Creo que como seres completos llenos de espiritualidad, alma y un cuerpo tenemos la capacidad de tener un ser imaginario con pensamientos, visiones y razonamientos propios llenos de creatividad e ideas geniales, pero por temores no tomamos la decisión de hacerlos y creo que esta es la oportunidad y el medio para exponerlo.
---
---
---

---
---
---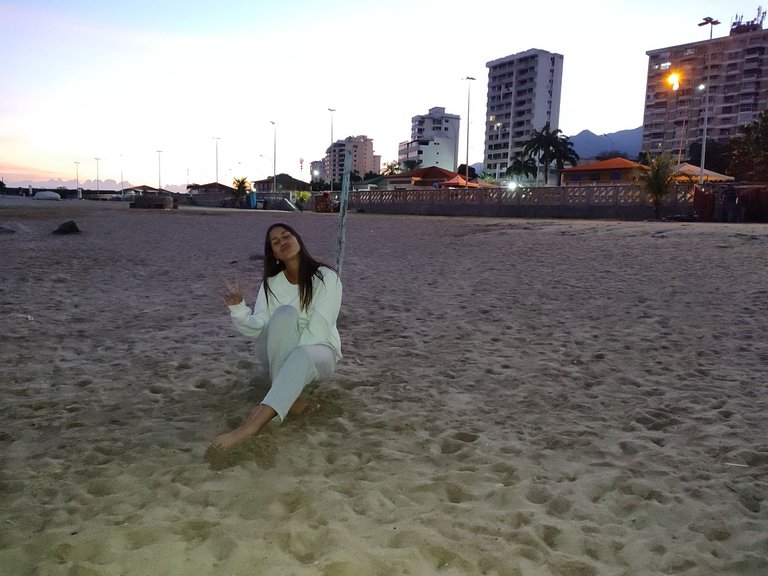 ---
---
---

---
---
---
I hope to be able to contribute my grain of sand so that this community continues to grow and expand so that in turn I can enjoy its benefit to enrich my knowledge, improve my economy and be able to provide my son with a better quality of life. Without further ado, thank you very much for going through this post, I hope you liked it.
Espero poder aportar mi granito de arena para que está comunidad siga creciendo y expandiéndose para a su vez poder disfrutar de su beneficio para enriquecer mi conocimiento, poder mejorar mi economía y poder brindarle a mi hijo una mejor calidad de vida.
Sin más nada que decir muchas gracias por pasar por este post, espero que les haya gustado.
---
---
---

---
---
---
The separators used are created by @mundomanaure who gave me permission to use it.
Los separadores utilizados son creados por @mundomanaure el cual me dio el permiso de utilizarlo.