It was so good to be back here in the community and today I bring to you guys a new cream which I just got or recent after the one which I was using then is already used up so I needed to check for the new cream which I was using before so as to continue to use it but I couldn't get the exact one which I was using before so I decided to try a new one which was recommended for me by my friend who have used it before and even though we have almost same type of skin colour so I decided to get it and try it out to see how it look.
Fue tan bueno estar de vuelta aquí en la comunidad y hoy les traigo una nueva crema que acabo de recibir o reciente después de que la que estaba usando ya se agotó, así que necesitaba verificar la nueva crema que tengo. estaba usando antes para continuar usándolo, pero no pude obtener el exacto que estaba usando antes, así que decidí probar uno nuevo que me recomendó un amigo que lo usó antes y aunque tenemos casi el mismo tipo de color de piel, así que decidí comprarlo y probarlo para ver cómo se veía.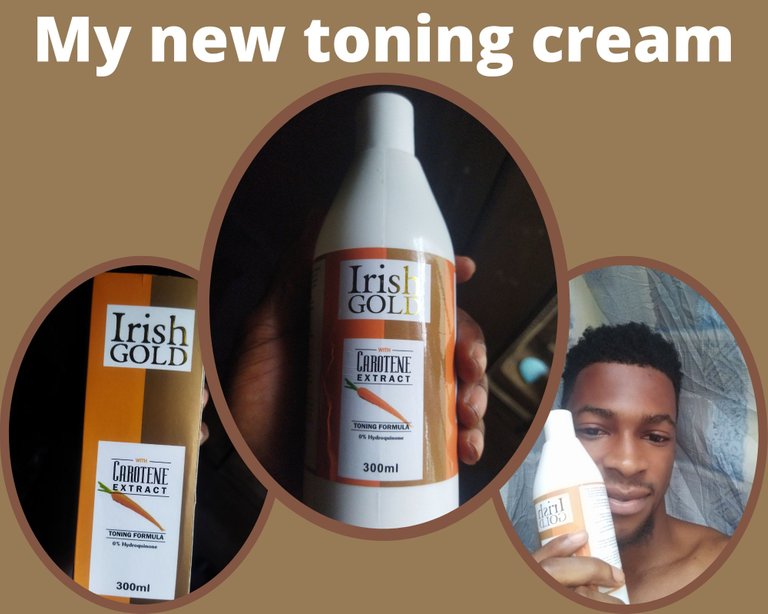 | | |
| --- | --- |
Normally when I change a cream which is different from the one which are used before there are some bumps which will come out and my face and if I continue to use the cream and it doesn't go down that means he does not go well on my skin, so the name of the cream which I got was Irish gold I was able to come across it through my friend which I've said earlier, there are different type of this Irish gold, we have the one which is used by dark people and also those who have fair skin. And as a fair skin guy excited to go for the one a carrots flavour.
Normalmente cuando cambio una crema que es diferente a la que estaba usando antes hay algunos bultos que me salen en la cara y si sigo usando la crema y no baja es que no me va bien mi piel, así que el nombre de la crema que obtuve era oro irlandés. Pude encontrarlo a través de mi amigo, lo cual dije antes, hay diferentes tipos de este oro irlandés, tenemos el que se usa en la piel oscura. personas y también aquellos que tienen la piel clara. Y como un tipo de piel clara emocionado de ir por el sabor a zanahorias.
| | |
| --- | --- |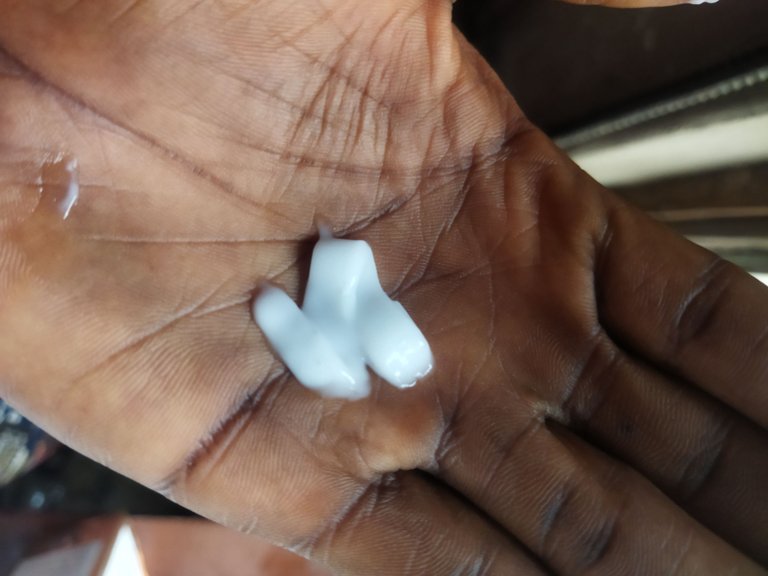 So this cream is a toning cream and I had to check the ingredients if hydroquinone is not there, and I was glad it wasn't, in order to make this cream work effectively on the body, one have to bath everyday so he will be able to apply the cream to bring out the colour of the skin, it has not gotten up to two weeks since I got this cream and I can see some changes on my skin positively, it has a nice smell when One apply on the body and it has not shown any side effects on my skin.
Entonces, esta crema es una crema tonificante y tuve que verificar los ingredientes para ver si no había hidroquinona, y me alegré de que no fuera así, para que esta crema funcione de manera efectiva en el cuerpo, uno tiene que bañarse todos los días para que esté capaz de aplicar la crema para resaltar el color de la piel, no han pasado hasta dos semanas desde que obtuve esta crema y puedo ver algunos cambios en mi piel positivamente, tiene un olor agradable cuando se aplica en el cuerpo y no ha mostrado ningún efecto secundario en mi piel.
Applying the Irish gold cream on my body
There are some spots on my face which after I apply this cream have been going gradually and this made me fall in love to use the cream everyday in order to quickly clear of the spots which I have on my skin, one of the work it does also is that it does not bleach the skin and like all the cream which one use and start bleaching, ever since I have started using it it has been bringing my colour out well. And I say I really love it.
Hay algunas manchas en mi cara que después de aplicarme esta crema se han ido poco a poco y esto me enamoró de usar la crema todos los días para quitar rápidamente las manchas que tengo en la piel, uno de los trabajos que hace además es que no decolora la piel y como todas las cremas que uno usa y empieza a decolorar, desde que la uso me viene sacando bien el color. Y digo que realmente me encanta