I've never been the kid who takes care of her skin like some other people would. I would take it for granted and I was lucky enough to have good skin despite just using a normal body soap on my face lol.
As I grew up, hormones change, and it gave me acne and some other zits here and then. Since I didn't have the habit of taking care of it, I would treat them temporarily and still go back to the good ol ugly habits.
Now I'm getting older and skin aging is starting, I have to take care of it to prevent developing whatever skin problems in the future.
Where to begin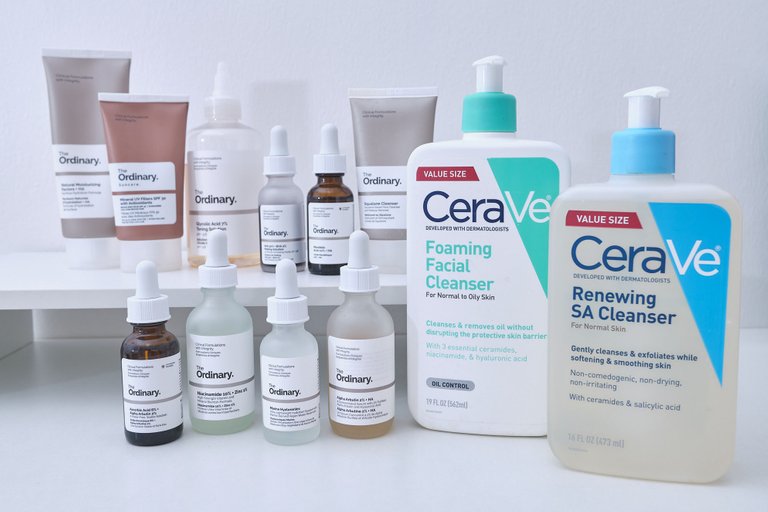 Products that I have at the moment

With the amount of products in the market, it is easy to get intimidated especially when you don't know where to begin. Luckily, I was able to know about this company called The Ordinary and how they are cheap + effective in treating whatever problems you have with your skin. They sell per ingredient in every bottle unlike most products that combine these ingredients so it was really complicated at first but became really easy to understand once you get the hang of it.
I was able to research about them and I found out that you can actually email them about your skin problems (or what you want to achieve) and they will recommend you some products and an actual skincare routine.
That's what I did. You can do that on their website as well and they will reply in a few days.
My skin problems
I have a combination type of skin and it can get really oily and dry on some areas. I have a lot of dark spots from my childhood and teenage years and I also have clogged pores which are really evident.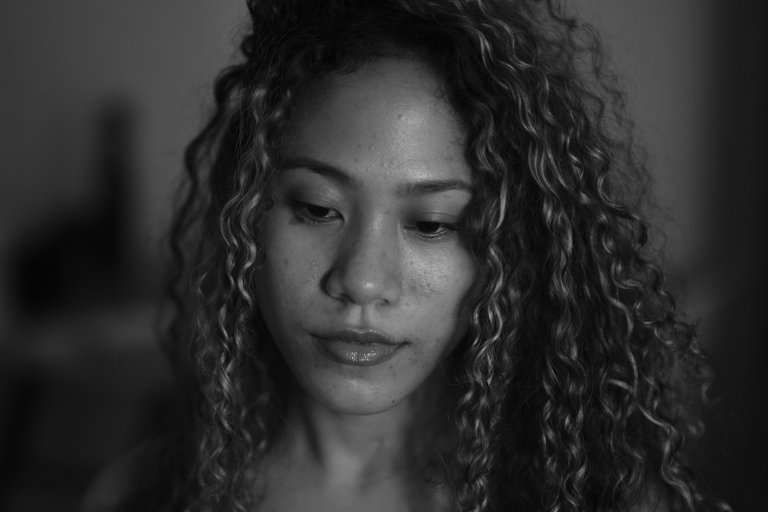 March 2022, 2 months before I started a skincare routine

I also have a lot of texture on my skin because I like picking my pimples and whatever zits that appear (it's almost an addiction) and it was clear it's not healthy both physically and mentally.
Cleansers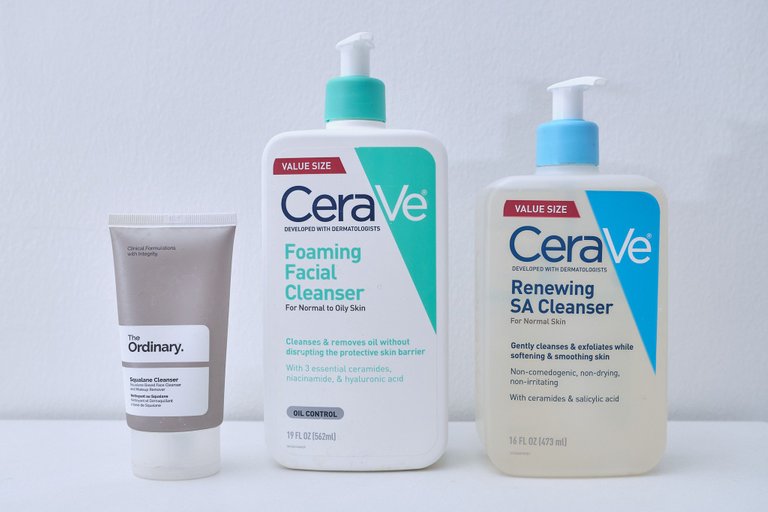 After The Ordinary's reply to my email, I started researching about the products even more. It was really confusing at first, but slowly it became clearer to me on what to do and so I learned what to buy.
Apparently, facial cleansers aren't as simple as what I used to think. I thought any cleansers as long as it says it's for the face is good enough but big no. :O
Most skin products will only tell you its purpose but if you don't know what the ingredients are and what they are for, then it might irritate your skin especially if you use it along with other products. And that is the reason why there's so many facial cleansers in the market.
Basically, if you are planning to use an exfoliant in your routine, then you have to use a gentle cleanser. The one I used for the first two months was The Ordinary Squalene Cleanser since it doesn't complicate using with any other products.
I slowly replaced it with the Cerave Foaming Facial Cleanser since I'm running out of the Squalene and it's because it wasn't really practical given how small it was and how expensive it could get compared to Cerave one. I use this as a gentle cleanser and whenever I will be using other exfoliant and acids on my face afterwards.
I also use the Cerave Renewing SA Cleanser if I'm using some more gentle products afterwards. It has salicylic acid and using other acids after this will irritate my skin so I use them both in an alternate schedule.
Morning Routine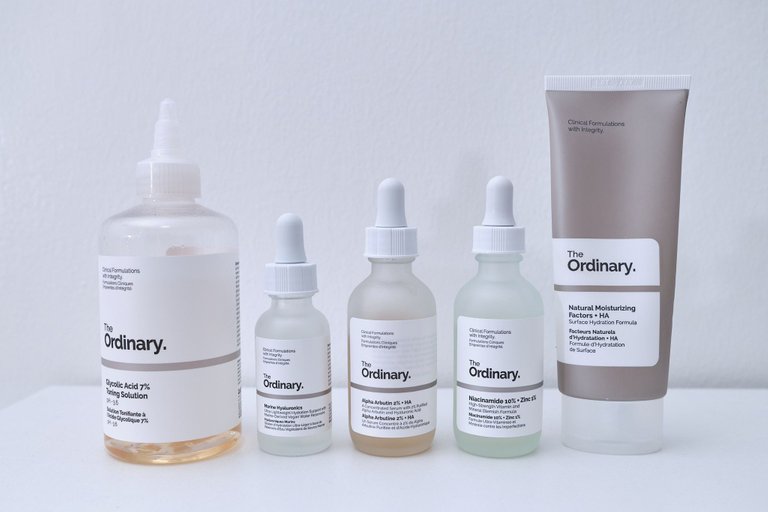 My morning routine consists of the following (in order):
As someone who don't know anything about skincare products prior to this, I had to constantly look on the list to follow until such time that I got used to it that I don't even look at the bottle name anymore. :D
Apparently, it's also important to wear sunscreen especially while using these in daytime as they can increase the skin's sensitivity to the sun. What only sucks about The Ordinary's sunscreen is that it gives a white glare which looks quite ugly to my brownish skin. :/
Overall, this gave my skin a refreshed and really hydrated feeling because of the Marine Hyaluronics.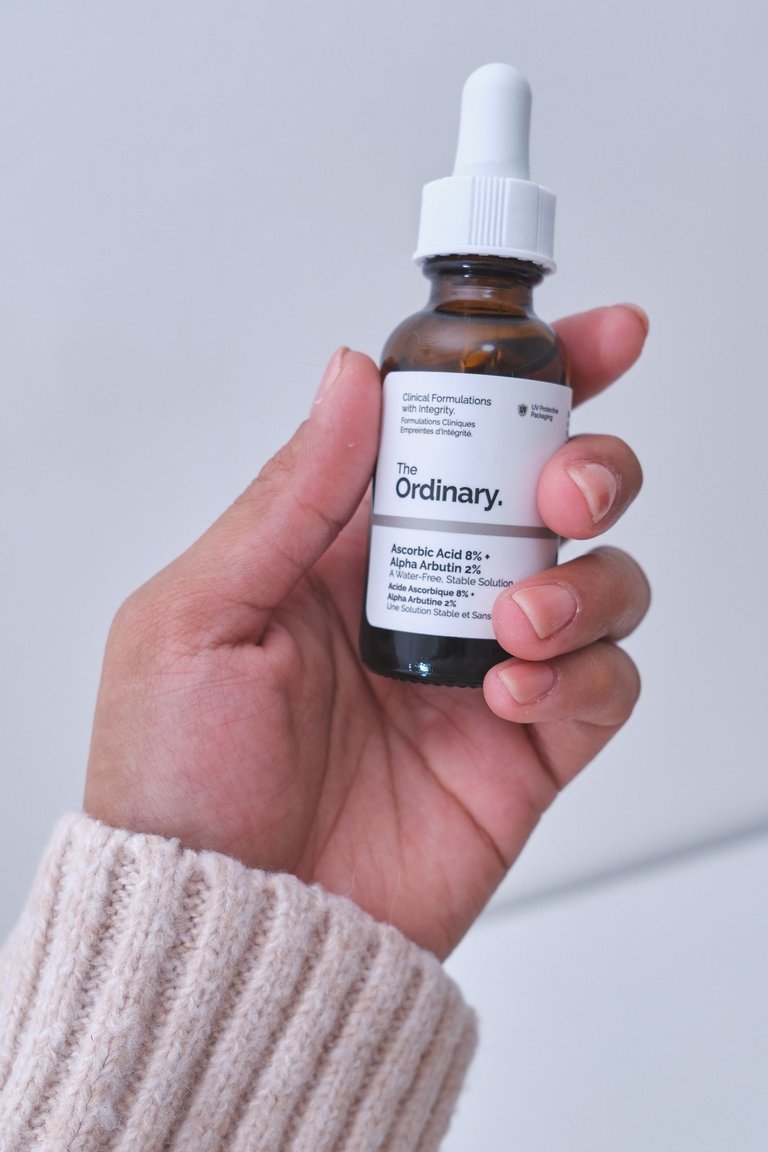 I also use The Ordinary Ascorbic Acid 8% + Alpha Arbutin 2% from time to time but I don't really know how to use it so I prefer to follow my usual routine first.
Night Routine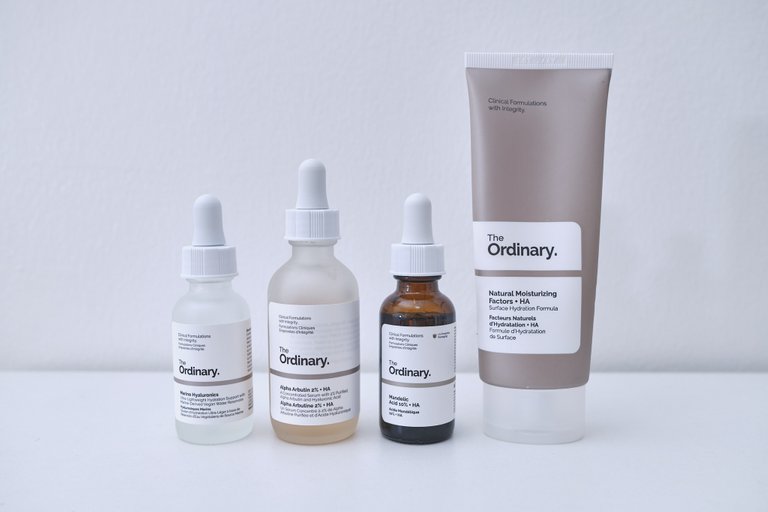 This is the time to use exfoliants since there's no sun. :P I really love the effect of Mandelic Acid on my skin as it balances my skin tone and calms down the irregular texture due to my small scars.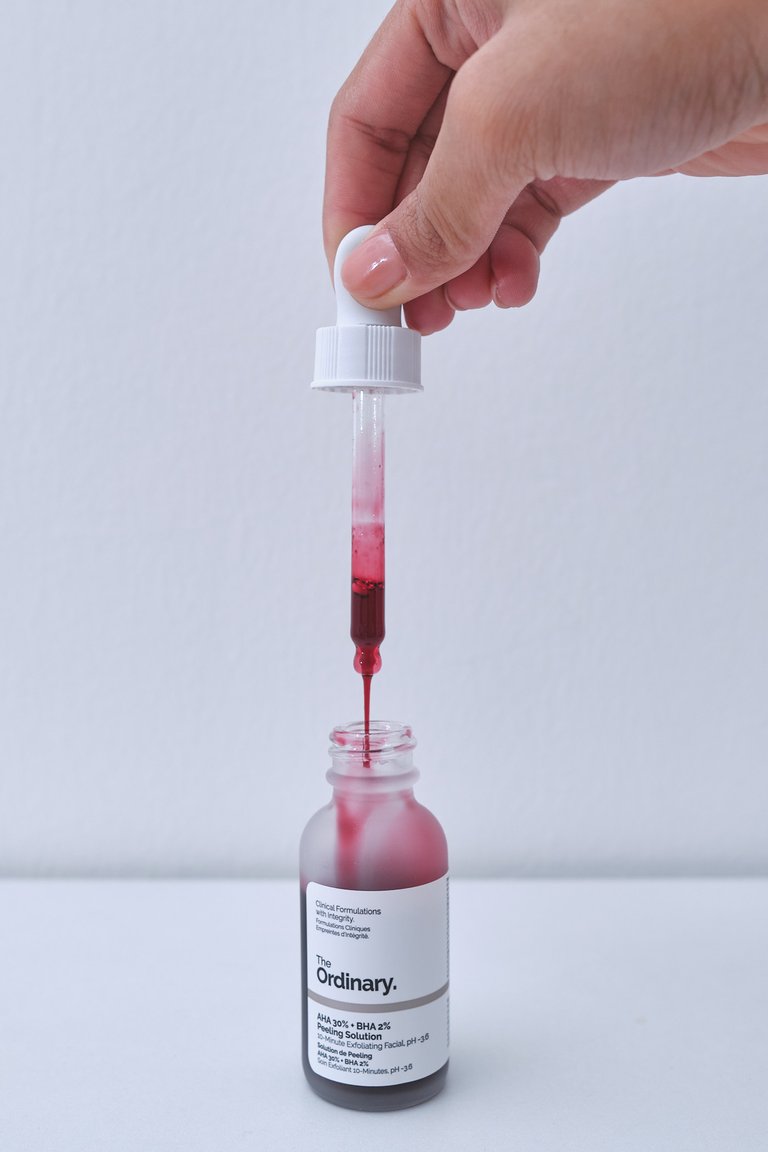 I also use this The Ordinary AHA 30% BHA 2% Peeling Solution once a week to exfoliate the skin. It's really strong and has to be used alone as it will irritate the skin if there's other product present (aside probably from a moisturizer) but it really works well on my skin. It deep cleans it and somehow "dissolves" the oil clogged in my pores and it gives my skin a shiny look and soft feel immediately after using it. I have read there are a lot of people who experience intense stinging, irritation, and even burning of the skin and I am lucky enough to be able to tolerate this. Doing a patch test is really important!
My skin now after 4 months of use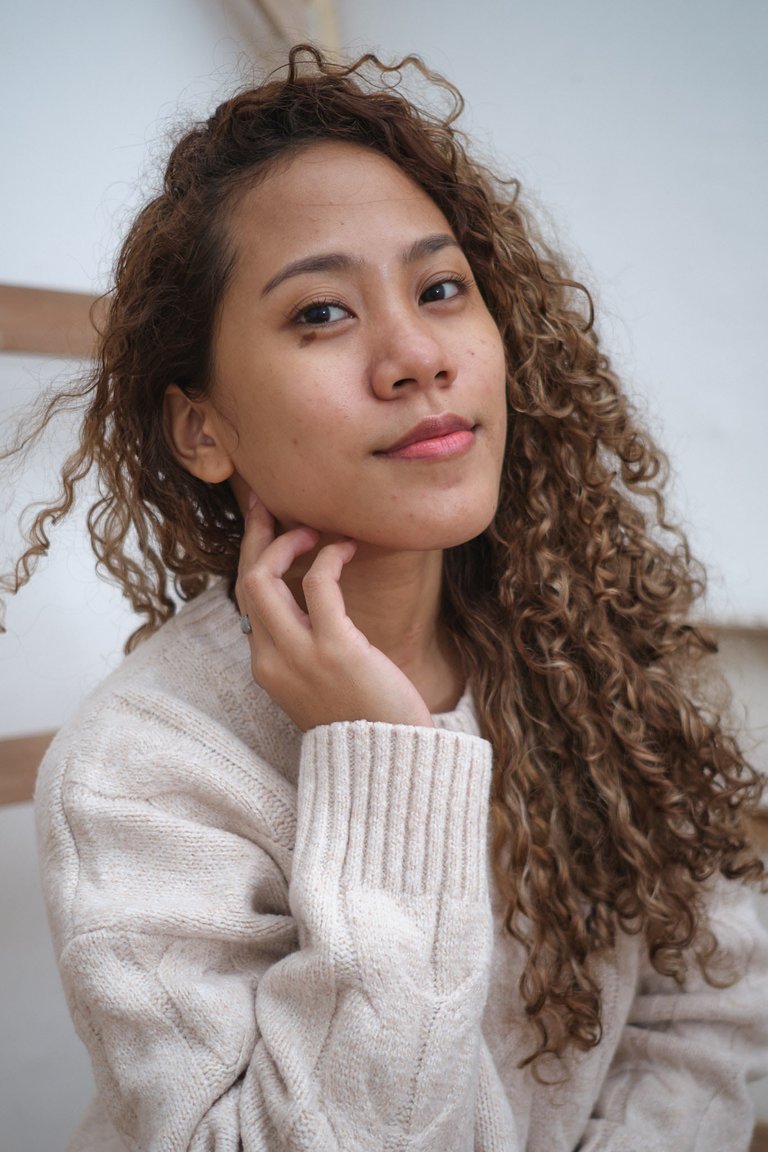 It has now been 4 months since I started using these products and they are ALL worth it! I don't actually use it strictly like day and night because sometimes I get lazy to wash my face but most of the time I can complete the routine.
It made my skin breathe by unclogging the pores and the appearance of some random zits are now less. My skin texture is a lot smoother and I can clearly see that it has become healthy which I really love. There are still a lot of dark spots but I don't know if these products will be able to totally erase them since they are literally decades old but some of the most recent ones are gone.
It gave me a brighter and glowy skin tone as well. :D
I still have blackheads on my nose tho cos I don't really wanna touch it cos I easily wound them if I try to pick them out myself - I don't know the proper method of removing them. The exfoliants helped with making them less tho.
It also helped me mentally since I was able to develop good habits and discipline with washing. I also don't have that urge to pick my face now which is also nice.
I know it has been 4 months but I am really positive and confident for this to continue improving in the next months. If you have the same problems with me (clogged pores, dark spots, uneven skin tone and texture) then you can start researching these products as well and see if the routine works for you.
What is your skin care routine?