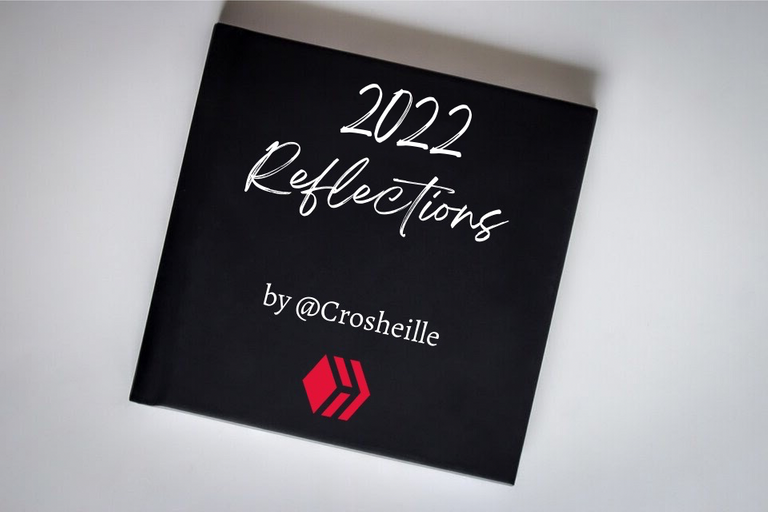 This has become one of my favorite traditions on Hive.
I don't per se make new year resolutions but I do take the time to reflect on the past year to help determine what I have learned, how I've grown and in what ways I can improve. I also like to process the happenings that went on around me and in the world. I love doing all of this right here with you.
I decided to keep the same style or theme I did last year since this will be an ongoing tradition of mine.
You'll see a series of collages with the photos I have taken throughout the year. Most of them might be familiar to you since they were used in previous publications.
Honestly with how busy things have been in my life I'm just glad to be able to reserve this time to share with you 🤗. I hope you enjoy reading this reflection.
---
Hιve αɴd Me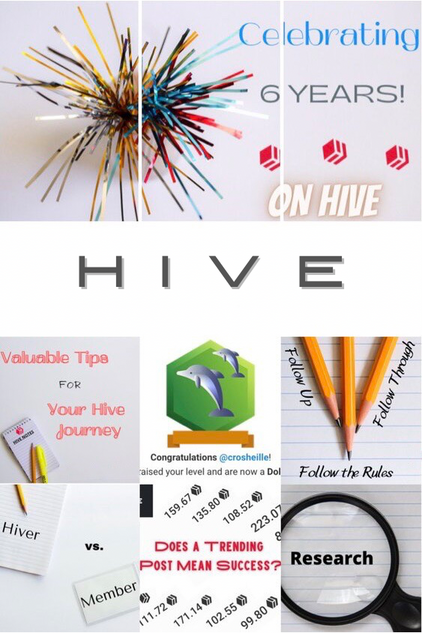 You see, Hive and I go way back…like way way back 6 years ago. 🥹
I have to admit that it was pretty epic celebrating that longevity this year 😎! It wouldn't have been the same without you joining in to help me celebrate.
Throughout that time I've been so passionate and motivated to get creative and explore different areas I never thought I'd dabble with. There were times I was so exhausted but didn't let it stop me from taking photos and setting up a post to share with you.
Not only has Hive been a place of leisure and learning but it has been a financial haven that has helped get my family out of a bind…on more than one occasion. I will forever be grateful for this outlet.
My focus now is building up my wallet savings and raising my HP to have a better vote weight.
With all that said my priorities have changed quite a bit. We'll get into details a bit later but those new priorities have lessened my time to be present here. 😢
Due to having less time Hiving I feel I'm just on the surface of things trying to keep up and stay connected. This is way different from how it used to be when I was consistently in the know and was able to catch your posts more often.
Does it sound crazy for me to say "I feel like we aren't as close any more?
Seriously, you know how it is when you have all the time in the world to go through post after post keeping up with folks. This is how we get to know each other and closely connect. Well, when you don't have all that time to be here you kind of loose touch and feel like you really don't know what's going on any more.
At least this is how I feel. ☹️
It's crazy when something has become so much a part of your life that when it's not as prevalent you began to feel a big part is missing. Maybe it's because I don't just consider myself a blogger here but I have accumulated quite a bit of responsibility and work within the platform. I feel a sense of obligation which I have spoken about before.
For 2023 I can't say how much I plan on being here or even go as far as setting a frequent goal but I will say that when I'm here I'm here. This means I will:
• Continue to put my heart and soul into every publication I make
• Take care to thoroughly read and genuinely respond to your posts/comments/messages
• Actively support and curate your posts especially with nominating them for OCD curation. ❤️
---
All Aвoυт тнαт Hoмe Lιғe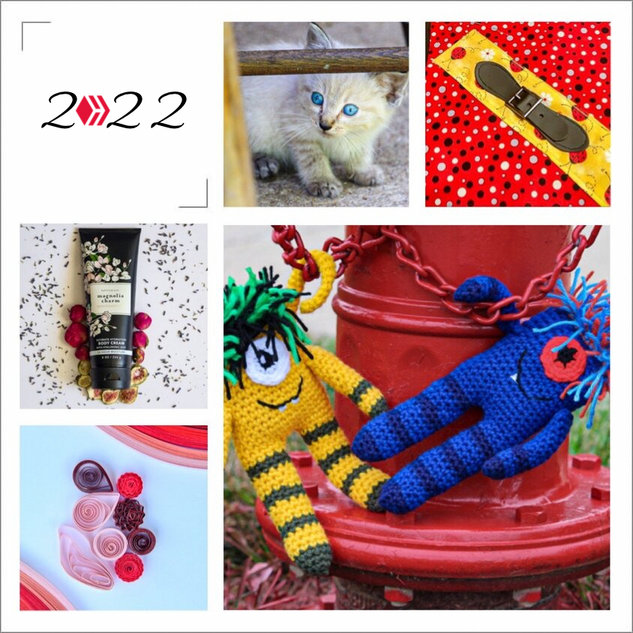 It's getting real y'all.
The luxury of being a SAHM has been quite an amazing journey. Being able to homeschool and do all the things a housewife does is really incomparable.
Can you tell I love my job? 😁
I haven't worked outside the home (a clock in job) in over 12 years.
However, with prices rising and necessities increasing with growing kids we've had to shift our financial plan. I won't go into details here since I already laid it all out in my DoorDash post. If you missed it make sure to hop on over there next to get caught up.
Anyhoo, DoorDashing is what is taking up my free time as I briefly mentioned above. It has become a priority, a family need and a blessing.
By the time I am done homeschooling and doing housework, dashing and cooking dinner I AM DONE! I'm pooped my friends. Drained of any creativity that might have wanted to come out in a post. 😫
It's real. The motivation for posting is really hard to come by without my daily nap. I don't even want to think of taking photos or trying to formulate a plan for a publication.
It does sadden me because this has been what I've done for the past six years. Even between me taking breaks here and there I am always ready to come back with new ideas and inspirations. Sadly, that's not the case right now.
Literally, by the time you read this post I would have worked on it for several days compared to my thoughts just coming out fluently and writing up a post within a day or two. When your brain and body are tired it's hard to create. I was determined to prepare this post no matter how much rest I was able to get lol.
In all honesty though I miss being more active here what I've been doing in my spare time has tremendously helped my family. This is the way it will be for now as we continue to try making ends meet. As circumstances in life change we have to adjust for the betterment of our loved ones.
Home life is great though. Things won't always come easy and sometime we each have to have our fair share of toil and sweat. I have no regrets about getting out the house to support my husband in providing for our family. ☺️
---
Wнαт ιɴ тнe World?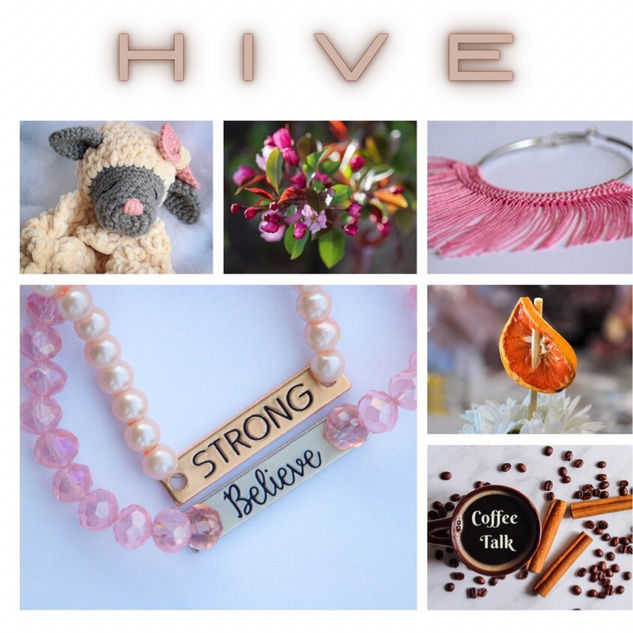 When all else fails…COFFEE!
When all hope seems lost…COFFEE!
When confusion hits hard…COFFEE! 😜
Lately coffee has been a close companion of mine.
We were gifted with a new Keurig machine and I purchased a carousel holder for our pods. Although the world may change I can depend on my trusted cup of coffee to stay the same…DELICIOUS! 😋
With that established, it seems things have slowed and calmed down over on my side of the globe. I'm noticing more and more people showing their faces and leaving their masks at home. I've also spotted an increase in personal contact.
I can say that it is good to see people greet each other again in a not so frightened way.
I've also noticed the grocery shelves looking rather bare again. I'm hoping we are not heading into some kind of black winter where things won't be readily available. It takes a bit longer to stock up our deep freezer and pantry these days.
Along with that we have all experienced the bear crypto market. It seems for most of this year that's what it's been. Come on 2023 please do us right. 🫣
I'm really hoping for a rise in crypto value but not looking forward to seeing cost of living keep skyrocketing. 🥴
As the jewelry states above I strongly believe the former will actually happen.
Rise on beautiful crypto, rise on! 💪🏽📈
---
It's been fun hanging out with you as I reflect on this past year. I am always looking forward to what a new year can bring.
I wish my Hive Family a year full of good health, peace and prosperity!
I hope that when you take the time to reflect you will be able to celebrate your growth and success in all areas of life for 2022. Celebrate the victories and appreciate the trials and tribulations as they continue to make us wiser and stronger. Be sure to help others along the way as you share your experiences and lessons.
You just never know who you might bless just by telling your story. 😊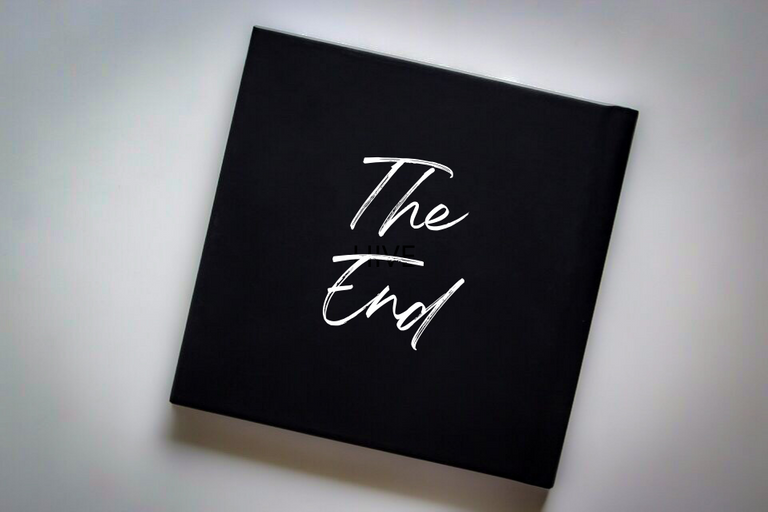 May you each have a Blessed and Wonderful New Year full of love, excitement and adventure ~ 💓🎉
Goodbye 2022! Hello 2023! 👋🏽
God Bless and Keep You!
With Love,