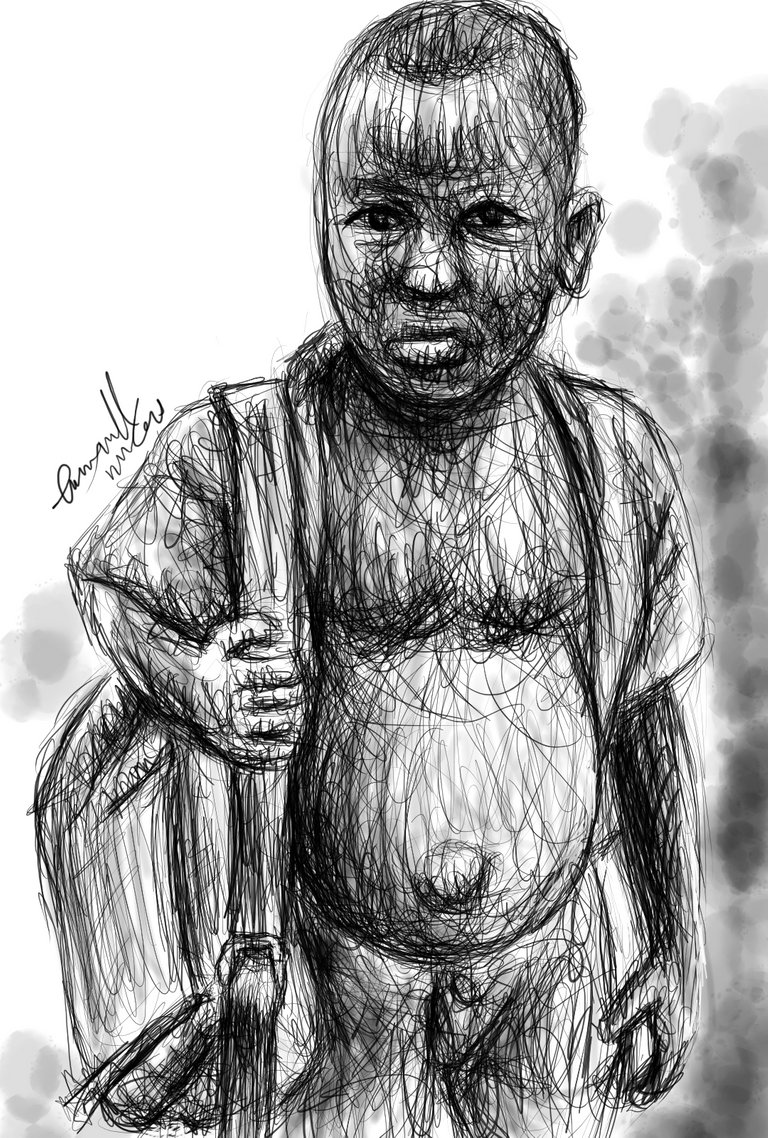 Here is my new digital drawing.
It's a figure drawing of a young boy holding a bag.
He seems to be focused on a particular spot.
I knew a background will always make a difference so I decided to add it.
This piece was done with AutoDesk sketchbook application using scribble style and aided with an S-pen.
My steps are below: