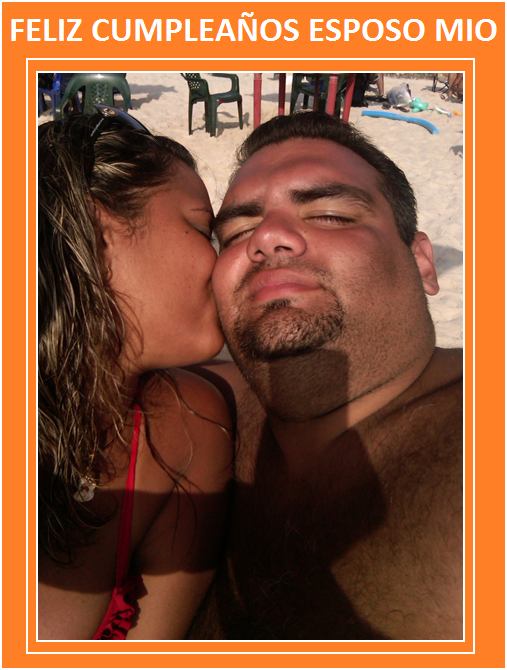 Hoy celebro la vida de mi esposo, en familia celebramos la vida de él, por ser la persona que es, un padre preocupado u ocupado por cada uno de sus hijos, un esposo único, amoroso y cariñoso conmigo, una persona de carácter fuerte y de cara seria, pero de alma noble y buen corazón.
El mayor de 3 hijos, cuyos padres lamentablemente ya no están en este plano terrenal, pero que indudablemente dejaron huellas aquí, su matrimonio fue cuando ambos tenían 19 años y su amor se consumó al pasar el tiempo en conjunto con 3 hijos, lamentablemente pasó lo que dice un cura al casar a una pareja "Hasta que la muerte los separe", mi suegra murió hace 5 años a raíz de un cáncer de mama y mi suegro murió hace un año a consecuencia del COVID-19, ambos personas de excelente reputación, entregados por completo a DIOS mediante su religión, se que hoy, ambos, están juntos en el más allá.
De esa relación nació la crianza de mi esposo, un hombre de bien, creyente sobre todas las cosas en DIOS, hombre de buenas costumbres, de buenos principios y criado bajo excelentes valores morales.
Nos conocimos en un viaje a la playa, en un grupo grande, donde para aquel entones me dio a demostrar lo odioso que era jajajaja, sin embargo no fue sino hasta 6 años después que nos volvimos a encontrar, esta vez de manera diferente, más maduros, más sabios y fue aquí donde la magia del amor que llaman empezó a hacer su efecto.

Today I celebrate my husband's life, as a family we celebrate his life, for being the person he is, a father concerned or occupied by each of his children, a unique husband, loving and affectionate with me, a person with a strong character and a serious face, but with a noble soul and a good heart.
The eldest of 3 children, whose parents unfortunately are no longer on this earthly plane, but undoubtedly left traces here, their marriage was when they were both 19 years old and their love was consummated as time passed together with 3 children, unfortunately it happened what a priest says when marrying a couple "Till death do you part", My mother-in-law died 5 years ago as a result of breast cancer and my father-in-law died a year ago as a result of COVID-19, both people of excellent reputation, completely devoted to GOD through their religion, I know that today, both are together in the hereafter.
From that relationship was born the upbringing of my husband, a good man, believer above all things in GOD, a man of good manners, good principles and raised under excellent moral values.
We met on a trip to the beach, in a large group, where at that time he showed me how hateful he was hahahaha, however it was not until 6 years later that we met again, this time in a different way, more mature, wiser and it was here where the magic of love that they call began to take effect.
---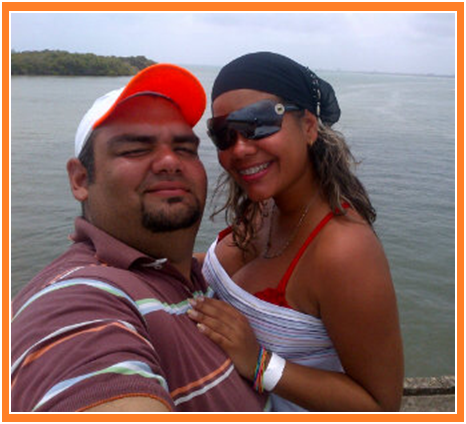 ---
De novios duramos 1 año y 3 meses, tiempo que bastó y sobró para decidir que nuestras vidas podían unirse en matrimonio, y así fue, un 14 de noviembre del año 2013 nos casamos por el civil y el 30 de noviembre del mismo año, nos casamos por la ley de DIOS.
As boyfriend and girlfriend we lasted 1 year and 3 months, time that was enough and enough to decide that our lives could be united in marriage, and so it was, on November 14, 2013 we got married by civil ceremony and on November 30 of the same year, we got married by the law of GOD.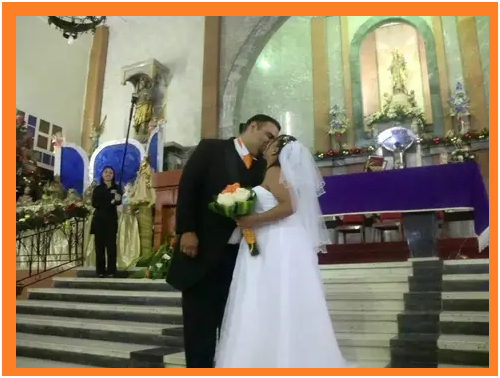 La vida de casados es absolutamente diferente a lo que cualquier persona soltera se pueda imaginar, es como saber la teoría y que en la práctica sea muy distinto, sin embargo cuando entre una pareja hay un real compromiso de lo que es un matrimonio y lo que este conlleva, esta vida se hace más fácil y llevadera.
Pienso que es un común denominador decir que la clave fundamental para un matrimonio es la paciencia y tolerancia, per, creo que también la constancia, esta debe estar presente en todo momento, se debe recalcar lo bueno y conversar lo malo para que no vuelva a suceder, debe estar presente un equilibrio entre la pareja para que todo pueda funcionar, de no tenerlo se debe buscar la manera de hallarlo.
Todo matrimonio es una montaña rusa de emociones, hay subidas y bajadas, se debe procurar que cada subida pueda más que esas bajadas, no quedarse en los problemas, enfrentarlo y erradicarlos, estar como parejas en los momentos buenos y mejores pero más aún en los momentos malos y peores.
Hoy estoy agradecida, primeramente con DIOS, por haber puesto en mi camino al hombre que tengo como esposo y padre de mis hijos, en segundo lugar a mis suegros, que sé que donde quieran que estén, fueron ese pilar fundamental para que el hombre que hoy está a mi lado sea tan maravilloso y a la vida, por permitirme vivir cada momento a plenitud, desde que nos convertimos en novios hasta la actualidad.
Married life is absolutely different from what any single person can imagine, it is like knowing the theory and in practice it is very different, however when between a couple there is a real commitment to what a marriage is and what it entails, this life becomes easier and more bearable.
I think it is a common denominator to say that the fundamental key to a marriage is patience and tolerance, but I also believe that constancy must be present at all times, the good must be emphasized and the bad must be discussed so that it does not happen again, a balance between the couple must be present so that everything can work, and if it is not present, we must find a way to find it.
Every marriage is a roller coaster of emotions, there are ups and downs, we must try that every up can more than those downs, do not stay in the problems, face them and eradicate them, be as couples in the good and better moments but even more in the bad and worse moments.
Today I am grateful, firstly to GOD, for having put in my path the man I have as husband and father of my children, secondly to my in-laws, who I know that wherever they are, they were that fundamental pillar for the man who is now by my side is so wonderful and to life, for allowing me to live every moment to the fullest, since we became sweethearts until today.
---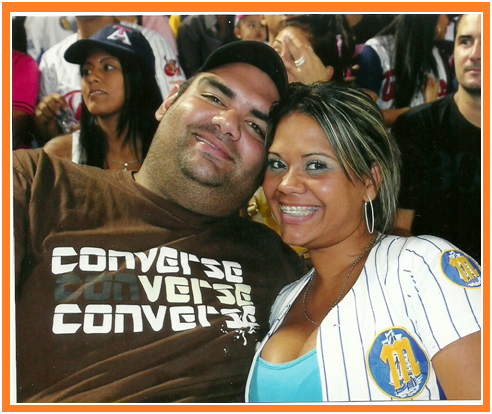 ---
FELIZ CUMPLEAÑOS A MI NOVIO ETERNO, @SOYCHALBED, TE AMO.
HAPPY BIRTHDAY TO MY FOREVER BOYFRIEND, @SOYCHALBED, I LOVE YOU.

Gracias por leer parte de mí

Thank you for reading part of me

Les mando un abrazo cargado de bendiciones

I send you a hug full of blessings

Fotografías y edición: propias, tomadas desde mi teléfono móvil y editadas en el programa paint.

Photos and editing: my own, taken from my cell phone and edited in paint.