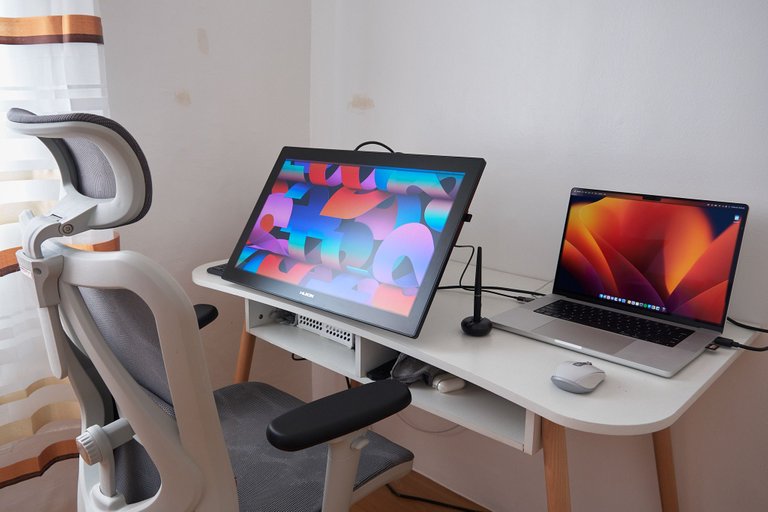 I have a small desk and my recent purchase of Huion Kamvas Pro 24 (4k) just takes almost all of the space on my table. It also doesn't help that I have a laptop with no stand as well and I like to have just a bit of extra space on my table and not cramped. :D
As shown in my previous post, the pen display only has this one-angled built-in stand. I was able to research on some stuff to save some space and I found out that a monitor arm can be used for drawing as well.
Huion has their own monitor arm for their pen displays but when I did my research, it sucks. I was wondering why there wasn't any sellers on the local online stores and even the store where I got my pen display from so I had to look in Amazon. Apparently it's so low quality and not worth the $120 price, that's why there's only a few people who bought it lol.
Luckily I found this Amazon basics monitor arm which offers the same movements you can do for drawing and it is in fact used by digital artists as well. Upon checking the compatibility to my pen display, it is pretty much okay and it was also on sale that time. I was able to buy it for $65 instead of the usual $110 price and pretty good timing for me that Amazon also recently just introduced a free shipping to my country for selected items and this was one of it. Sweet!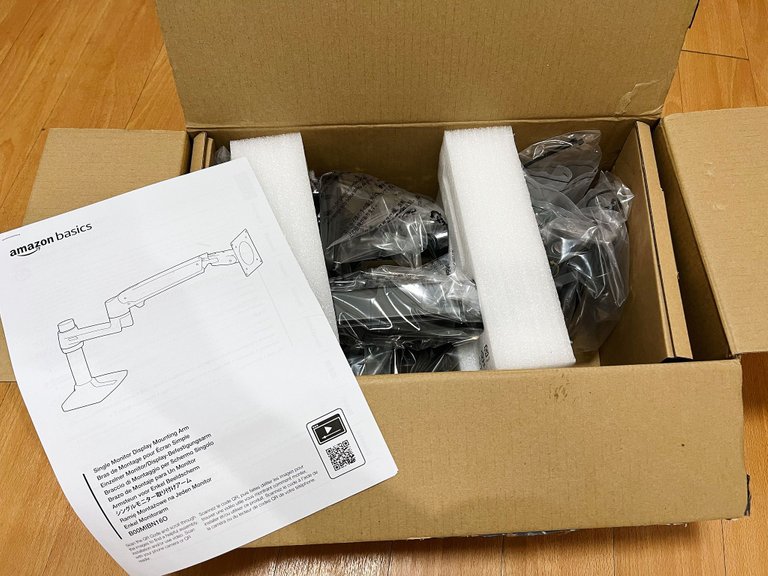 It came from the USA and it arrived in 2 weeks here in the Philippines. Pretty good shipping time considering it wasn't a priority shipping and it came all the way from the other side of the world.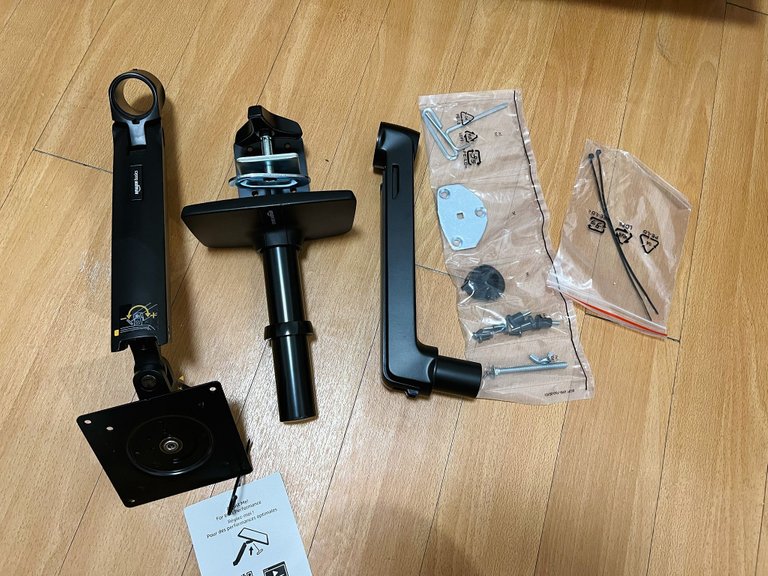 When I first picked up the items inside the box, I was really surprised by how high quality these look and feel. It feels heavy and the actual build itself is really good as well considering the price of this one compared to some other big brands like Ergotron which costs like $300 or so.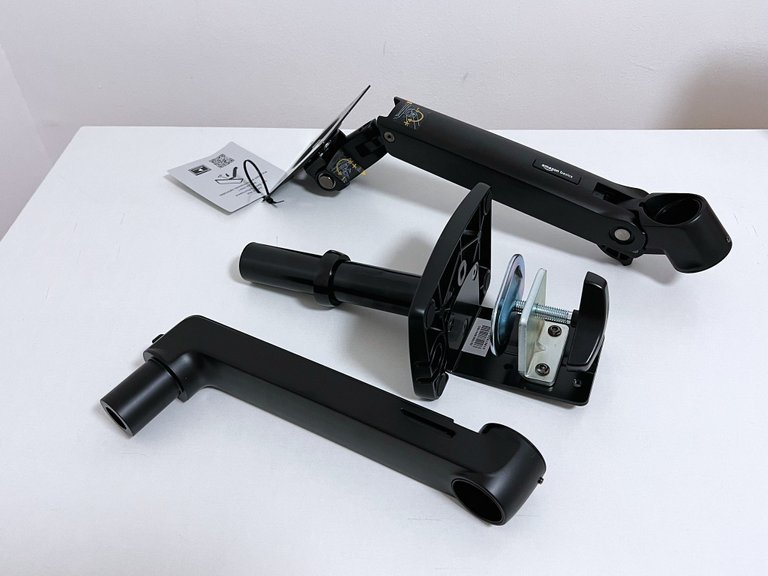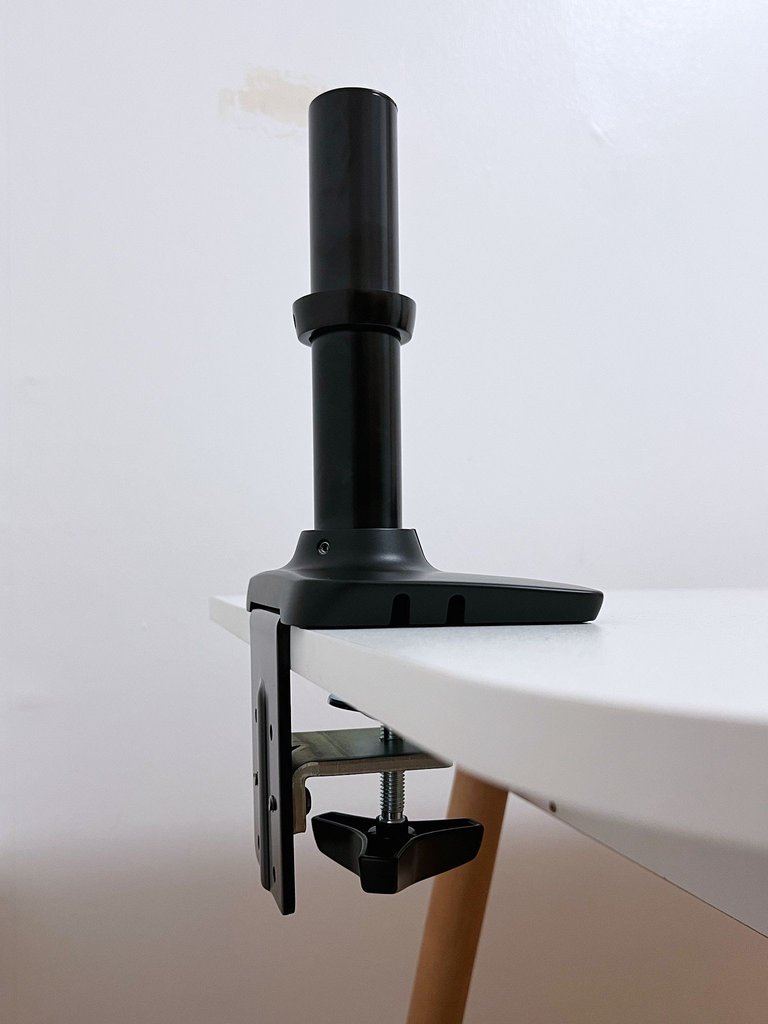 The concept is simple. You just have to install and tighten this thing on your table and there was no need to drill or make some other permanent adjustments on your wall or table. It can be mounted on a wall too I think but who got the time to do that. XD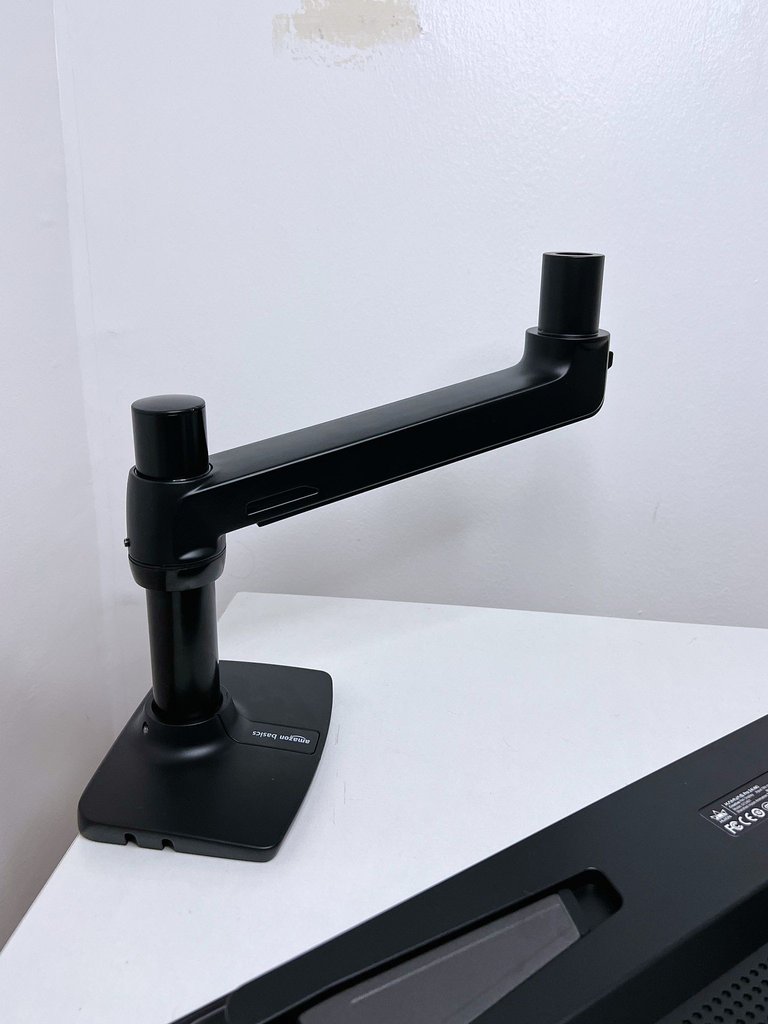 After securing the base, all I had to do was put the other arm on top of it. This can move sideways and can also adjust the height of it but only like 1 inch up.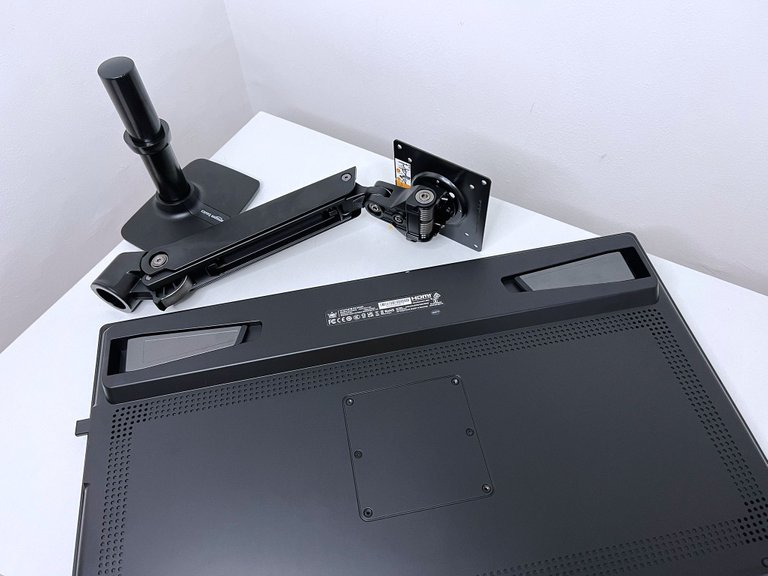 The clamp and the base look strong and sturdy so I already was confident enough that it will hold my pen display safely.
Most monitors nowadays have a universal standard for mounting so it was pretty easy to screw the display to the arm.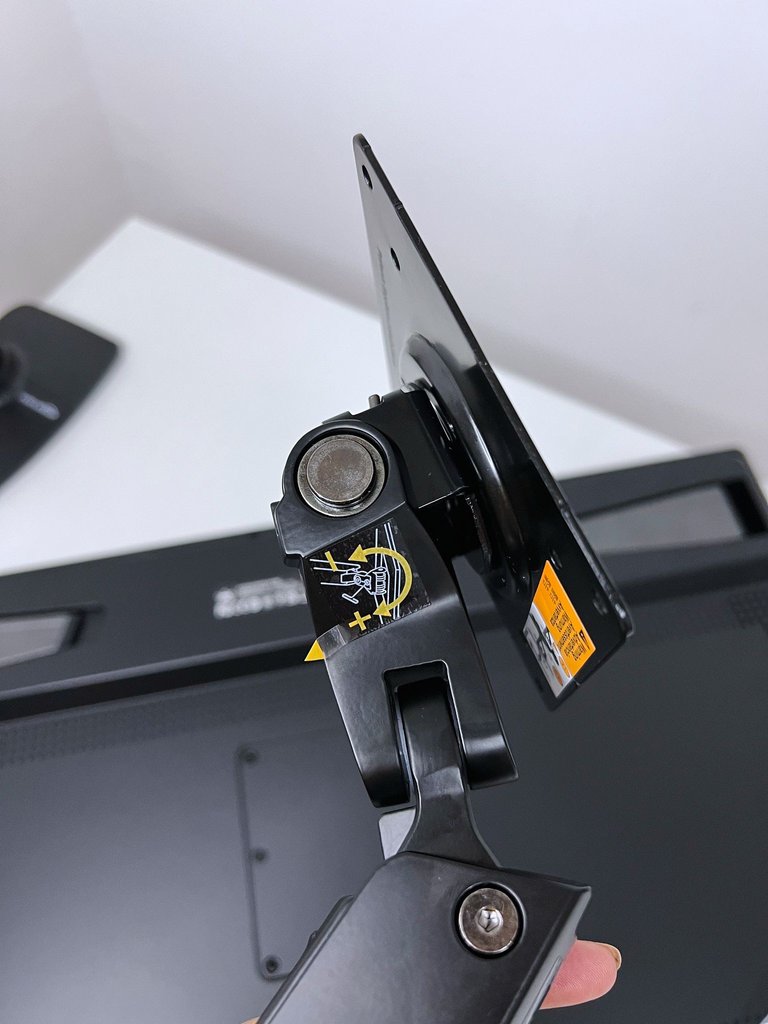 The included manual was confusing AF so I had to look for videos on Youtube on how to adjust the tightness so I can move this thing freely. I didn't find any helpful videos as the ones I found were the old versions but luckily I found an instruction on Amazon where one of the customers sent a video review lol. Even with stickers, it was just confusing so yeah.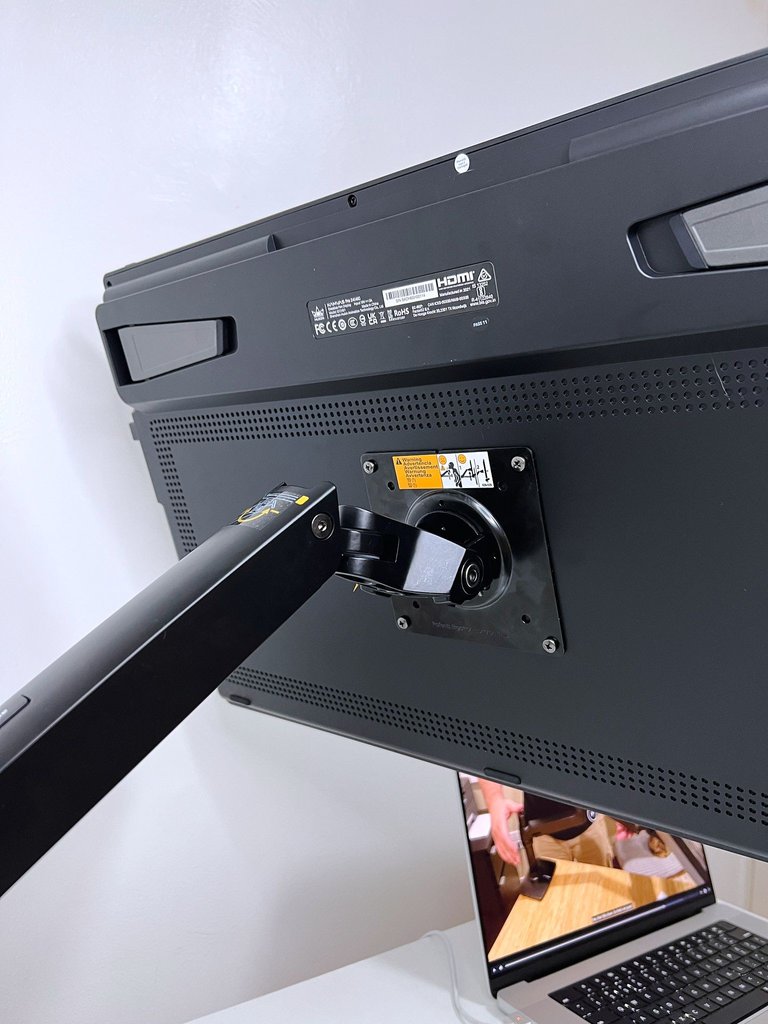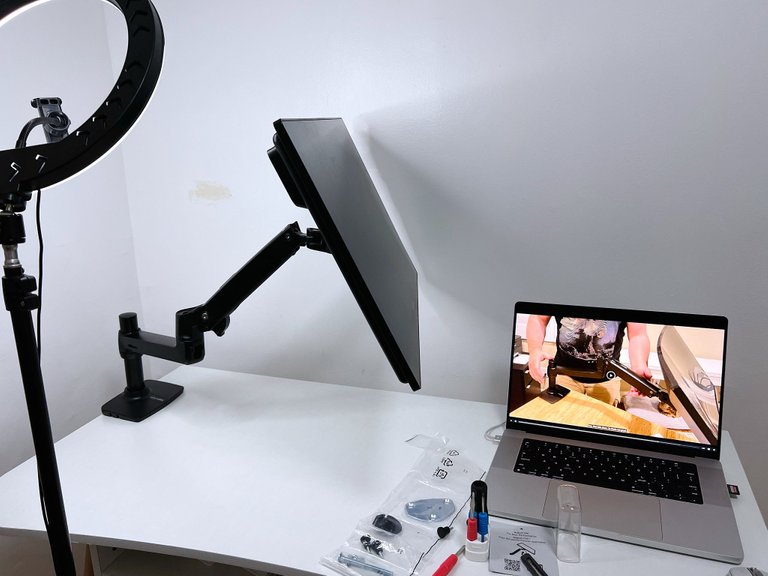 After screwing the display, I just had to connect it with the arm and it's all done! Thanks to the customer who sent a video review I was able to adjust it properly haha.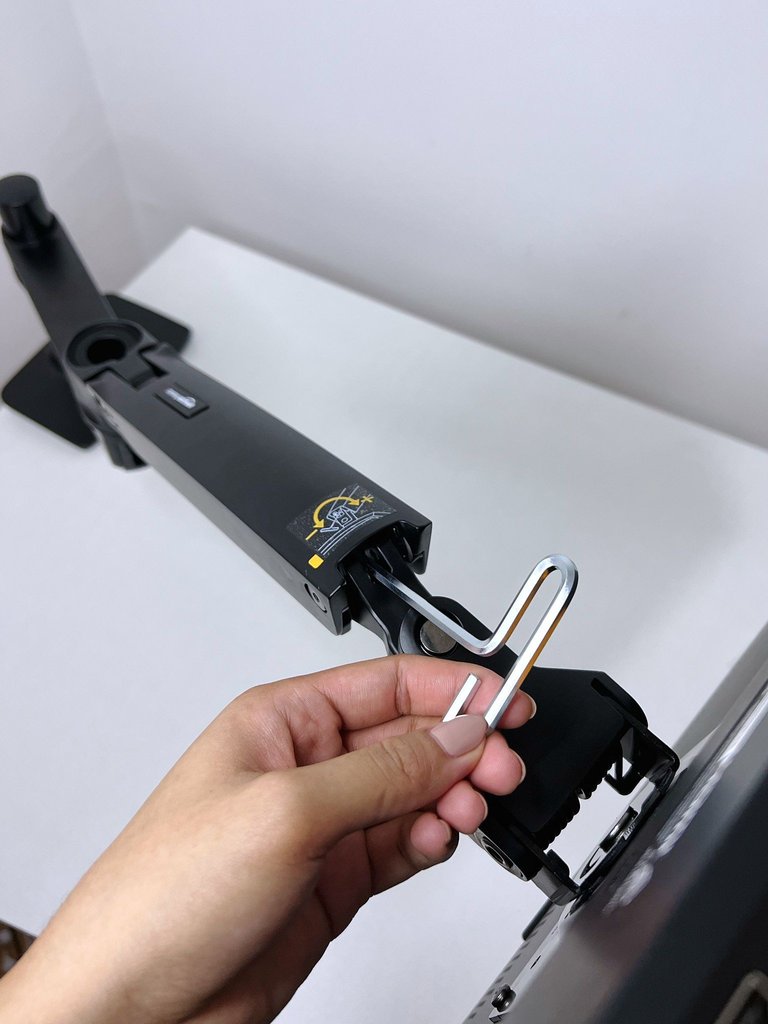 The adjustments were fairly easy to do but it could be tricky and confusing for the first time. I had to repeatedly watch the Amazon video instruction as well so I could get the movement and position that I want.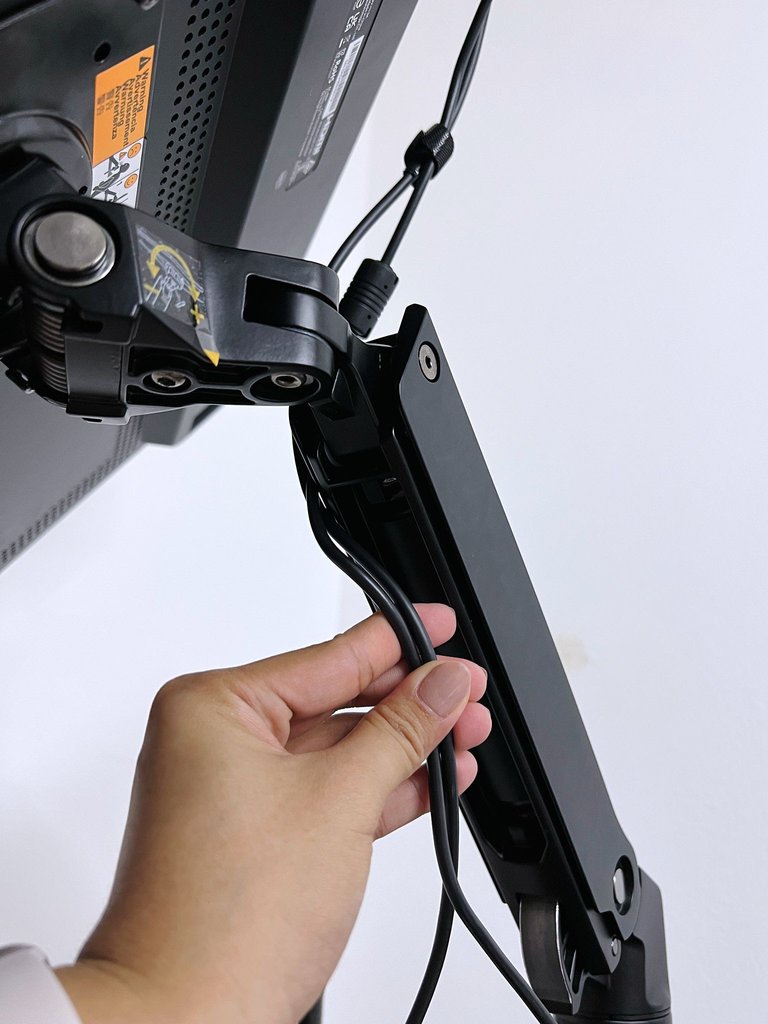 For cable management, you can only tie it with zip tie at the bottom of that arm part but in the other arm there's a removable plastic so you could neatly tuck them in. Unfortunately for me, I can't really fix the USB-C here since my cable is way too short (only 1m) so that sucks.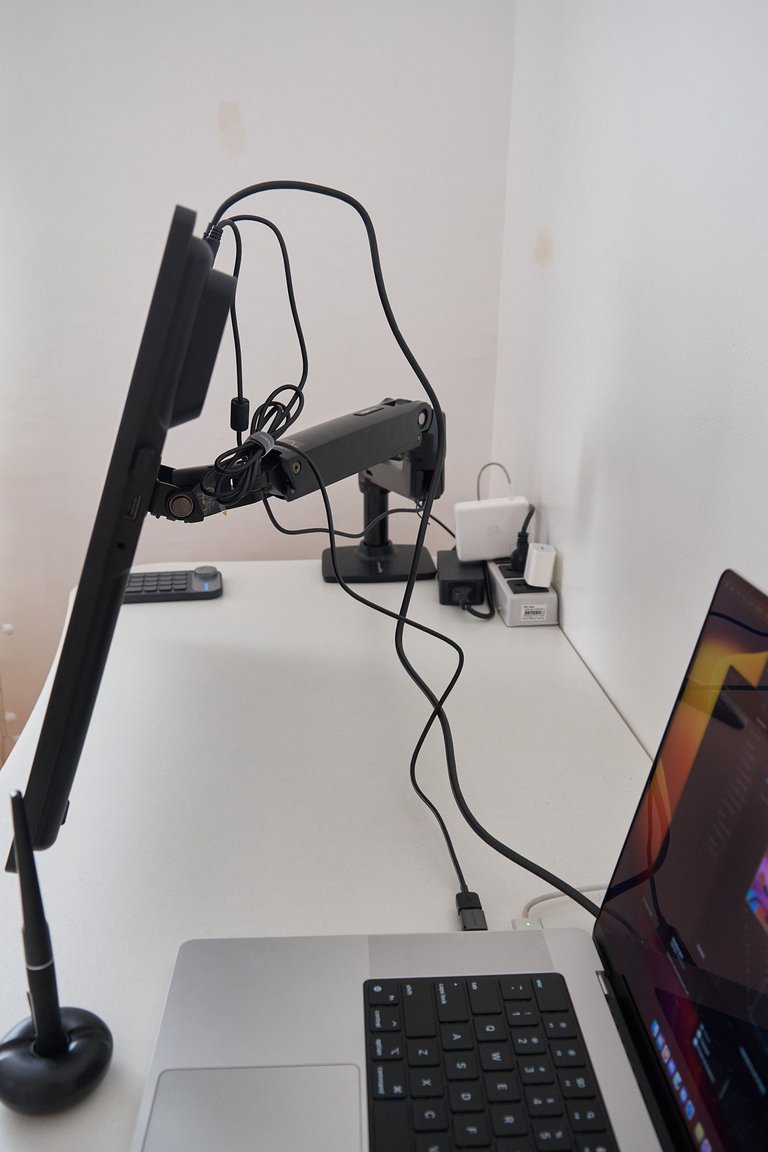 Here's how the cables look like. For whatever reason tho the USB-C to USB-C stopped working so I had to test the other cables which also don't work perfectly because sometimes it would disconnect or won't turn on after my Macbook slept for a while. So I had to disconnect and connect the cables again so I don't really bother about fixing the cables at the moment until I find out what the problem is.
I'm also not gonna bother reaching out to Huion cos I read about it everywhere that their customer support is garbage. XD It might be the cable or the drivers that are faulty so I might have to order a different brand of cable soon.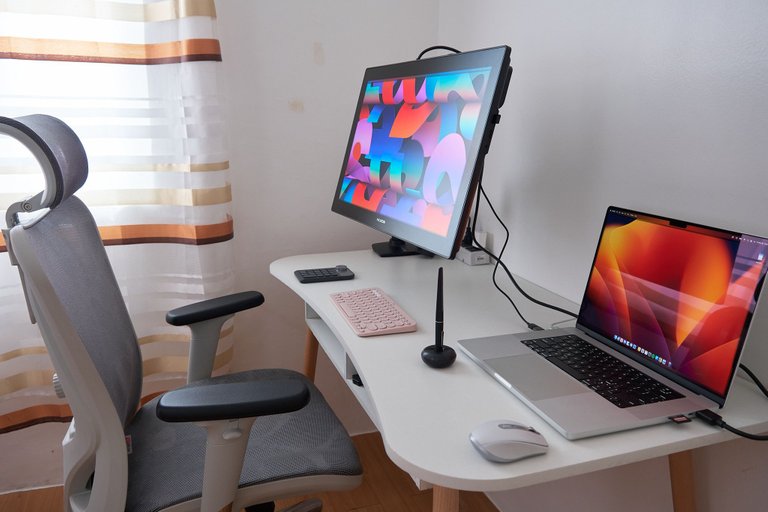 Viewing position if I want to use the pen display as a monitor

I love this arm and it is surprisingly good for an Amazon brand. It is sturdy and can hold my display well which weighs 13.64 lbs (6.1 kg). I can adjust it the way I want with the height, tilt, left and right, and forwards and backwards as well. You can check out this video by David Zhang so you can see the wide selection of positions you want for your monitor. :P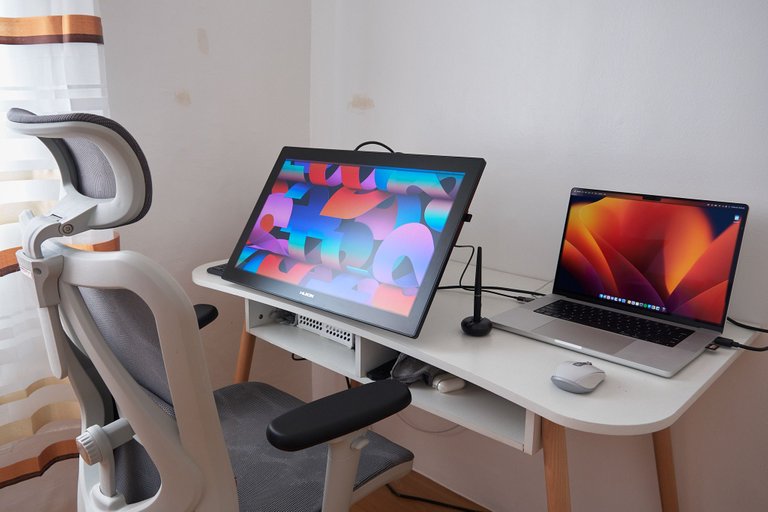 Drawing position

I can also put it in this position if I want to draw. I can also tilt it backwards even more so my wrists won't be in an awkward position (and possibly painful lol).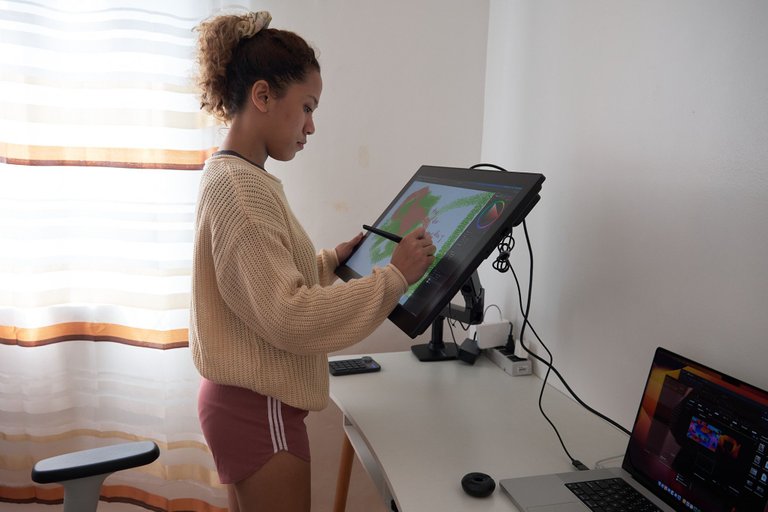 And lastly, I can adjust it so I can draw while standing up. I have pretty bad back pains at the moment so standing up from time to time definitely helps.
Conclusion
Do I think it's worth it? Very.
I love the range of motions it can do not only for maximum comfort but also for saving space. My pen display is quite heavy so moving it and carrying out of the way (without the arm) if I wanted to use more space in my table is not an option but with the arm, I can easily just move it away from my face. I can even lie down a bit and can still view the monitor since I can just tilt it down.
It kinda wobbles a bit but I think it's because of my shit desk (my desk wobbles) so I can't tell if the arm itself does that too. XD But for $65, I think it's really worth it. :P Good thing I didn't have to spend $300 just to get the same quality. :D