"Do you ever get the feeling you're being watched? Because if it's bothering you, I'll stop"- Unknown
Heh heh heh. Sometimes I get this feeling that this is what the Rock eagle owl juvenile was saying!
It watched me really intently - partially hidden behind rocks for safety. It stared with the round orange eyes with such a serious expression that I burst out laughing...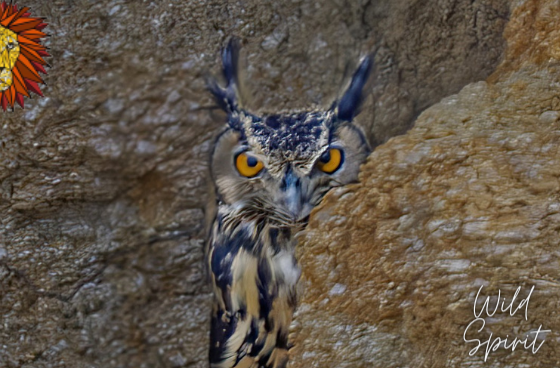 Big brother - Rock eagle owl watching me 😀
My own click

Well, this was not the only dude watching me. I have had various other birds and animals watching me too (on other days of course). Here are a few fun ones for laughs...
Spotted owlet watching me...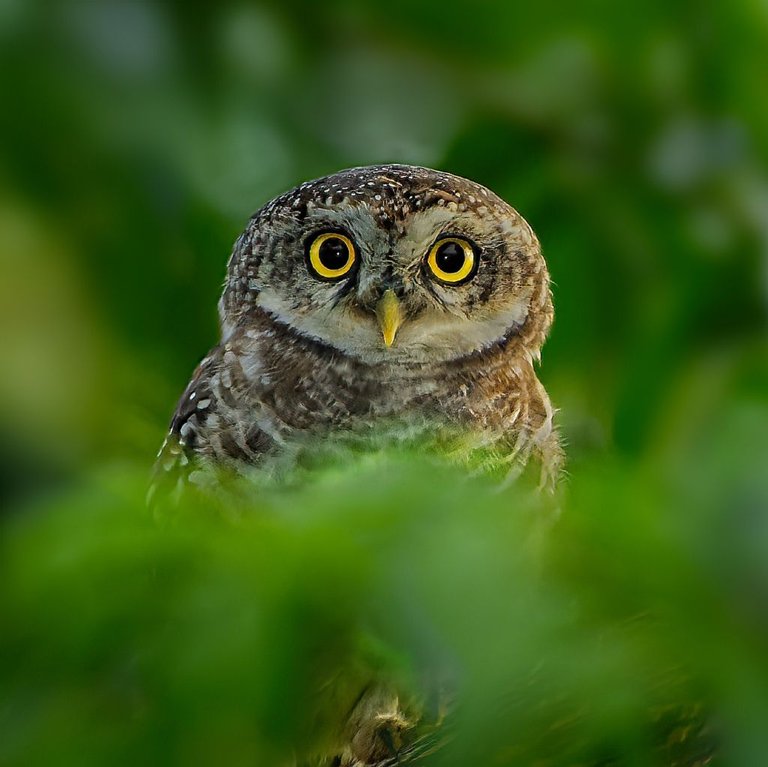 Who are you human?
My own click

Mottled wood owl watching me...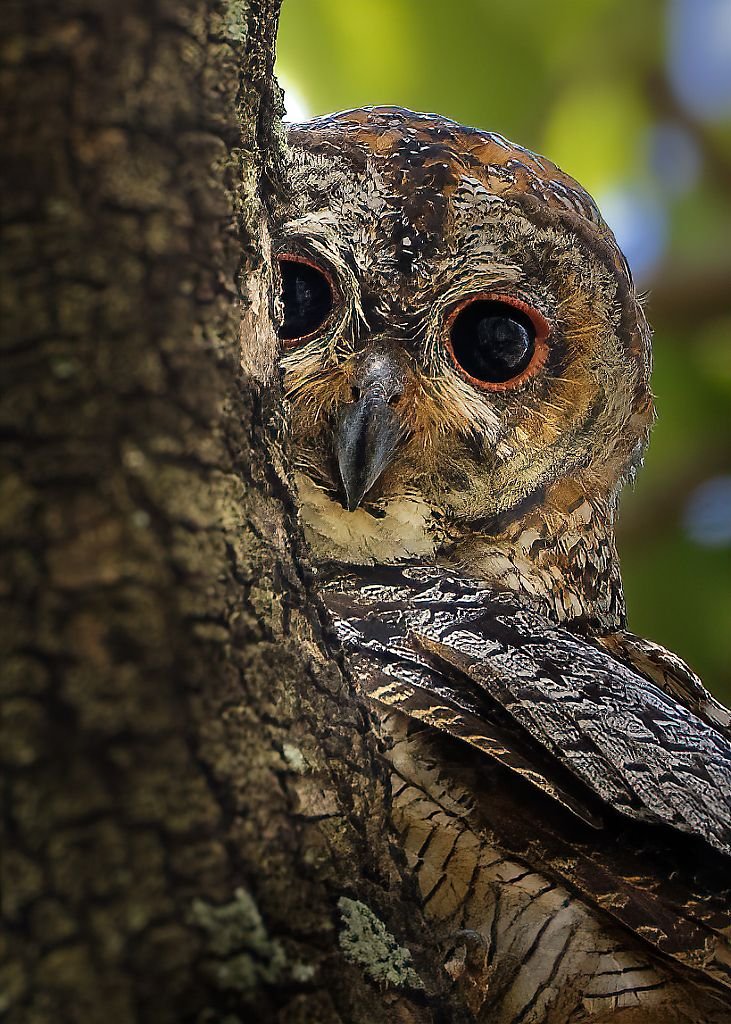 Peek-a-boo
My own click

Barred button quail watching me...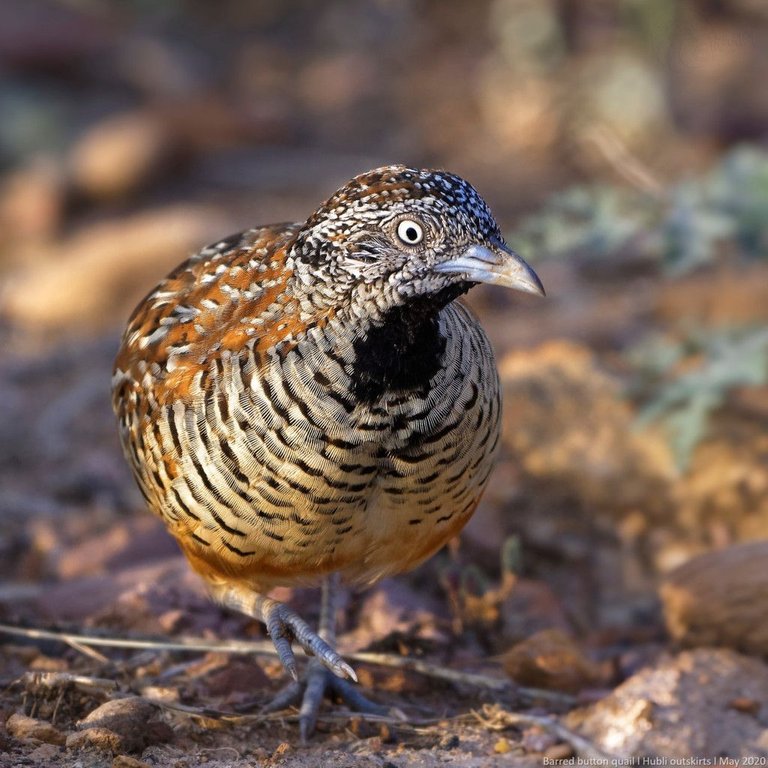 Who dares to trespass?
My own click

Not only bird but crabs too watch me. Don't believe me ? See this crab...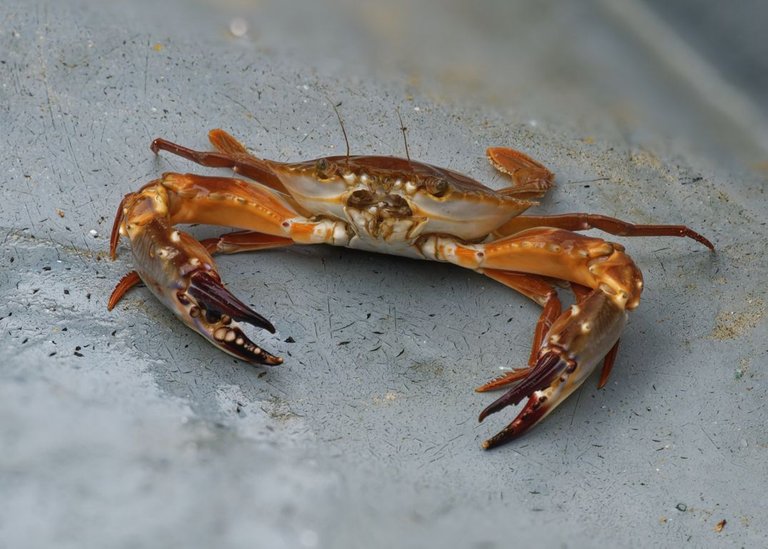 I had no idea that I was so handsome that all birds and animals want to stare at me! 😂 Just kidding. Perhaps I am on their 'Wanted criminal' list !!
Just a quick post in lighter vein. Hope you enjoyed seeing the 'Staring stars'!!
A big thank you for support
Thanks to c/hive-106444 (Feathered friends community) for providing this wonderful opportunity to present my experience and photographs. Thanks to @barbara-orenya and @melinda010100 for all the support and encouragement to this community. Special thanks to @nelinoeva also for starting the Species hunt initiative. My posts are not exactly in that format but have all the necessary info and Good original Photos. Further guidance will be very much welcome.
Thanks to HIVE for this wonderful platform. Thanks also to @adalger and @dna.org for encouraging me by recognizing some of my posts as worthy of Densifying nature project.
Further, thanks to Amazing nature community for welcoming me and showing me their love on some of my posts.
---
Note: All images and collages in this blog are created by me, based on photos clicked by me personally and/or free vector images from Pixabay. Any other sources, if used, are indicated as image credits below the picture.
Quotes used, if not credited, are either from unknown authors or are proverbial old sayings.
---