This week's contest is dedicated to the female birds. Most male birds stand out with their colorful plumage and now it's time to display the females.
This Feathered Friends contest is hosted by @nelinoeva.

Theme
Female Birds
Check Here for more information on the contest if you are interested in joining the fun.
At first I thought I didn't have any birds in my photos where the female could be distinguished from the male. The feathered friends that frequent my backyard, such as, blue jays, juncos, doves and robins, all look alike.
A light went off in my brain when the lovely little hummingbirds returned from the South a few days ago and there is a definite difference between the female and male.
Female hummingbird coming to the feeder on my back deck.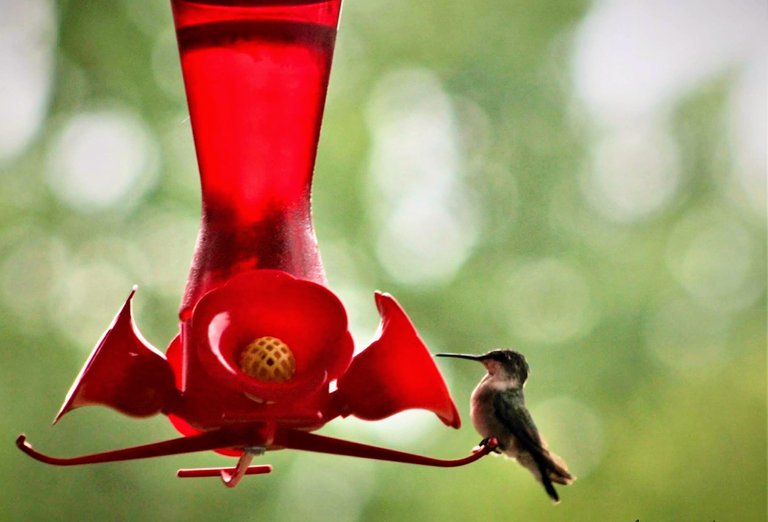 The female hummingbird resting on the clothes line.
Hummingbirds cannot stand up but can curl their claws around a small round branch or something round like this clothes line.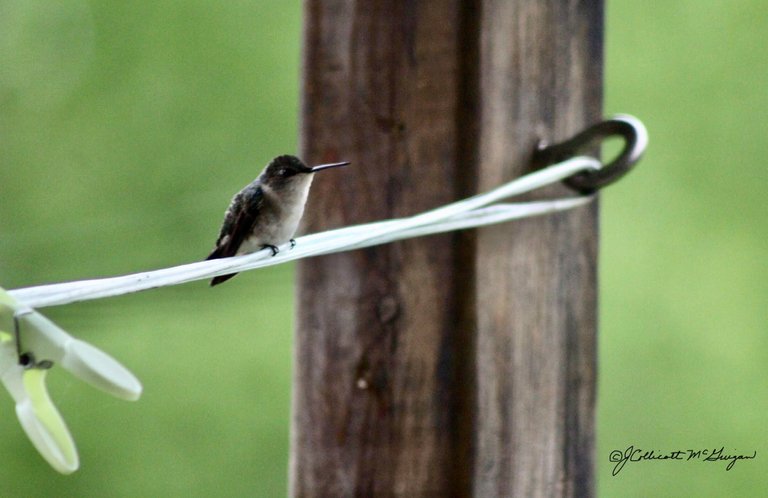 To show the difference between the female and male hummingbird ~
The male ruby throated hummingbird at the front deck feeder. The little male is distinguished from the female by the colorful red throat.
Males need the extra display of color to attract the female.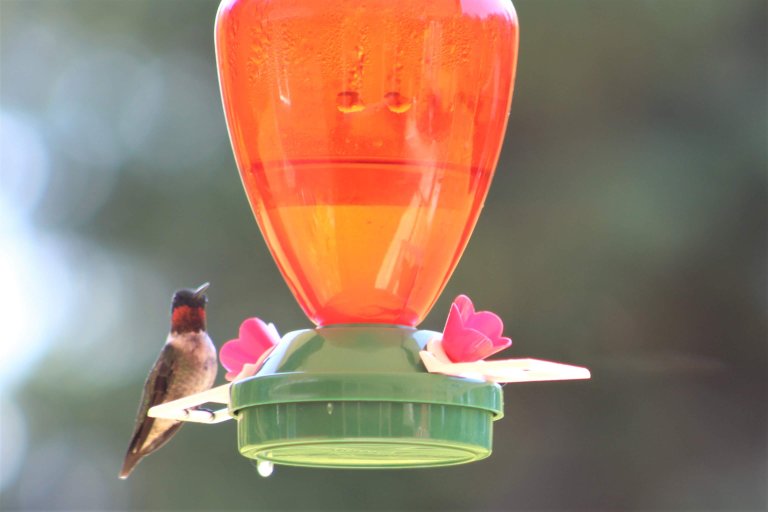 The female mallard duck with her babies. She is a mottled brown color.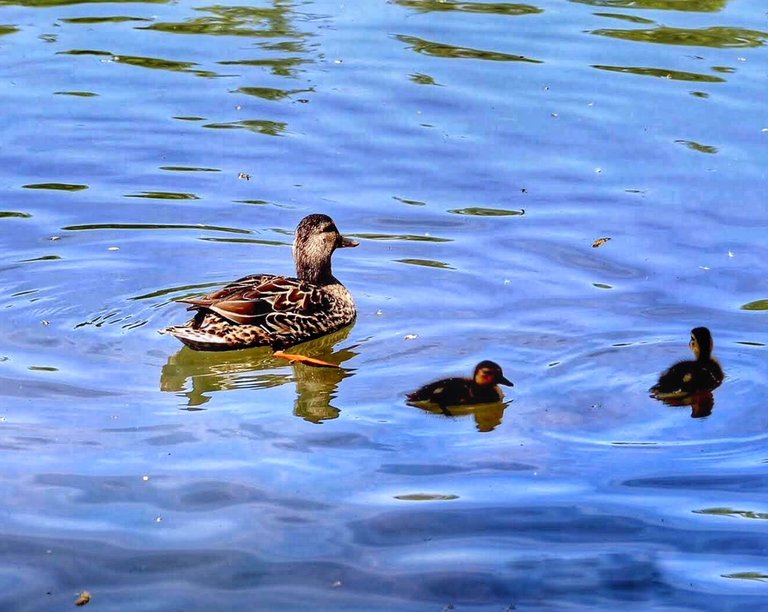 Here she is with her attractive partner, the male mallard, with his glossy green head.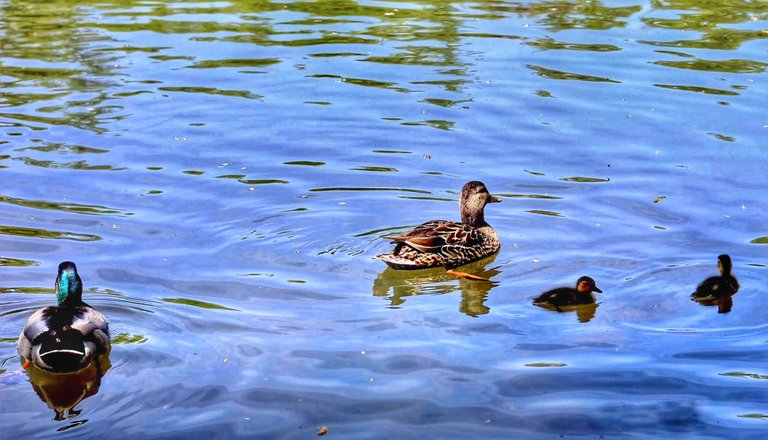 I can't tell the difference between the female and male grouse unless he is doing his dance of sin by fluffing up his feathers to look more attractive for the female.
This is the little critter in the yard chasing after the female grouse with his tail and neck feathers fanned out. He also makes a drumming sound.
The female is completely ignoring him.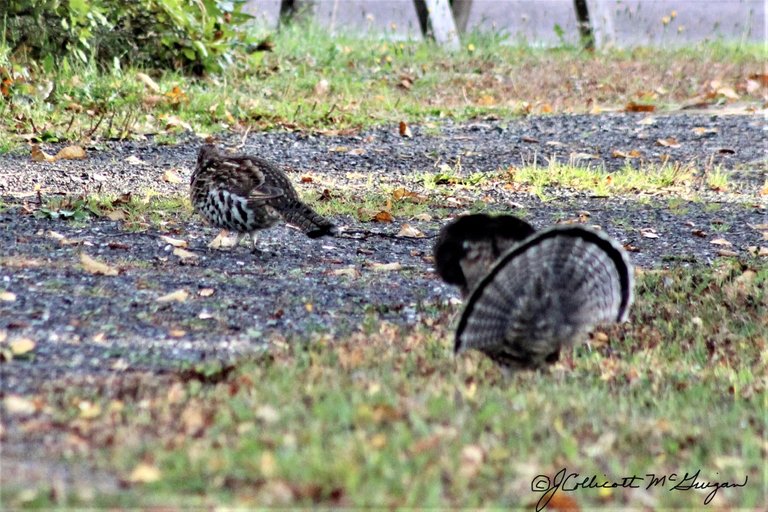 ---
I would like to thank our judge @oks2crypto, who is helping choose, among all entries, the winners.
Huge thank you Feathered Friends Community and @melinda010100 for sponsoring the contest
---