5% of post rewards set to go to community!
---
"Unicorns are REAL. They are just fat and grey and we call them Rhinos..😀" - Unknown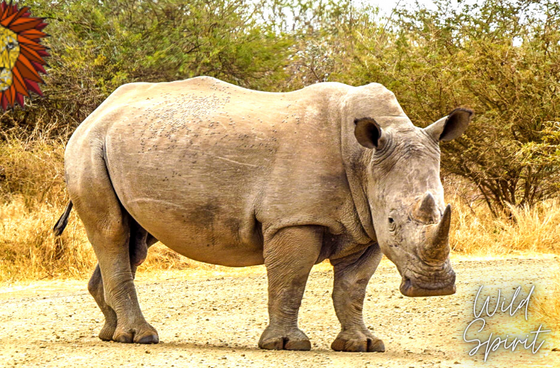 Unicorns are real!
My own click

Imagine you are on a trail and a 2000 pound Rhino wanders right on it. Golden sunlight, even more golden grass and this large beast built like a tank - it is a photographer's dream and nightmare at the same time!!
It was always my dream to see and photograph a Rhino. It is just that I did not expect one to turn up right next to my car on the trail. If he wanted, he could have played rugby with my car in an instant. I could only sit there with bated breath and keep clicking. Good thing that I only had a P900 camera that time. It does not make any shutter sound because it is a mirrorless bridge camera. Thank god.
Speaking of battle tanks of animal world - here is another one that I encountered. Thankfully - this one was at bit of a distance and I could admire it's raw brute strength safely for a long time.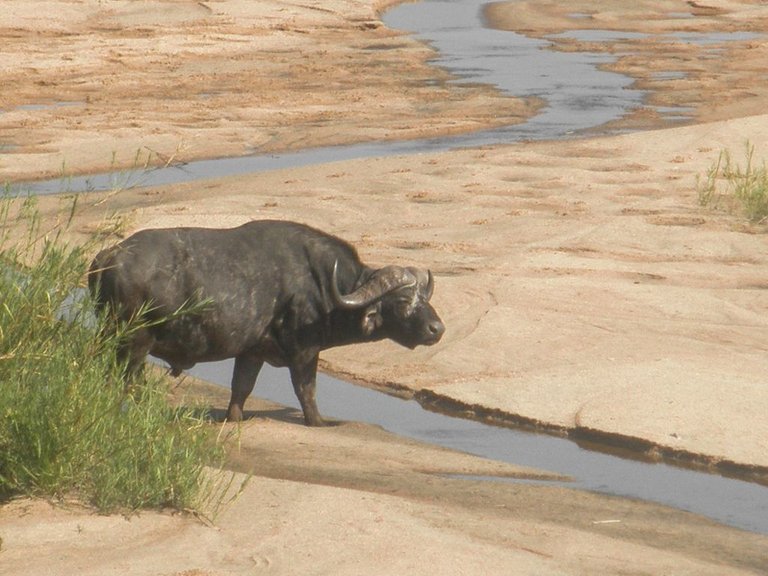 Brute Strength - The Buffalo
My own click

Funnily enough - as soon as I breathed a sigh of relief and moved on after taking a pic, I heard a noise in the bushes right next to the trail and guess what, I turned and stared straight into the eyes of another buffalo male!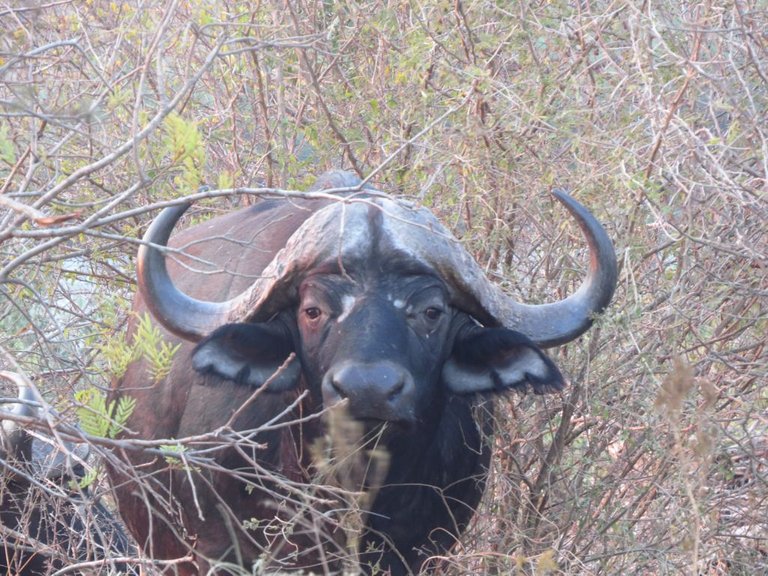 Close encounter!!
My own click

Oh damn - he does look mad doesn't he. I just prayed and kept moving slowly ahead on the trail - inching the car forward till I cleared away from the Buffalo. Whew!!
Another encounter with an animal built like a tank was rather cute. I was driving by a river before Sunset dam in Kruger national park and saw this mother-child pair of Hippos. So cute!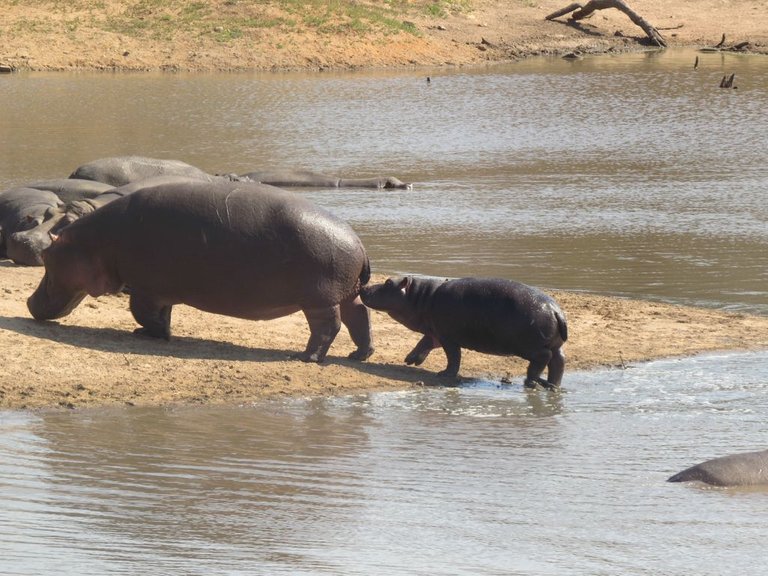 Following Mama...
My own click

I just can not forget the lovely wild animals.
The landscape and nights were not unspectacular either. I often returns late in the evening on weekends, after having roamed around in wildlife preserves the whole day. The drive back was far from a drudgery. I got grand views of moon and clicked some interesting pics..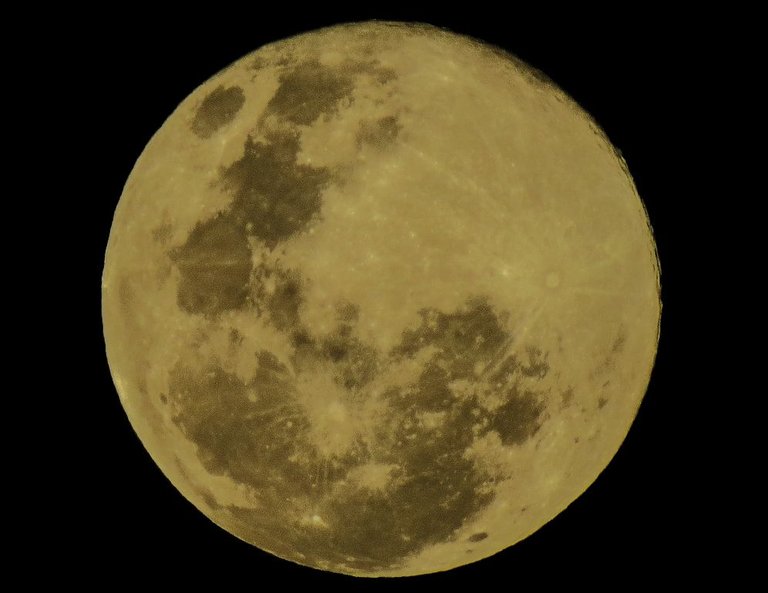 Moon looks HUGE in Africa
My own click

I also loved experiencing local culture and handicraft. I remember I was fascinated by masks and beads. I was not much of skilled photographer in those days and clicked some pictures. Quality of those pics I can not comment on but as memories, I absolutely love them..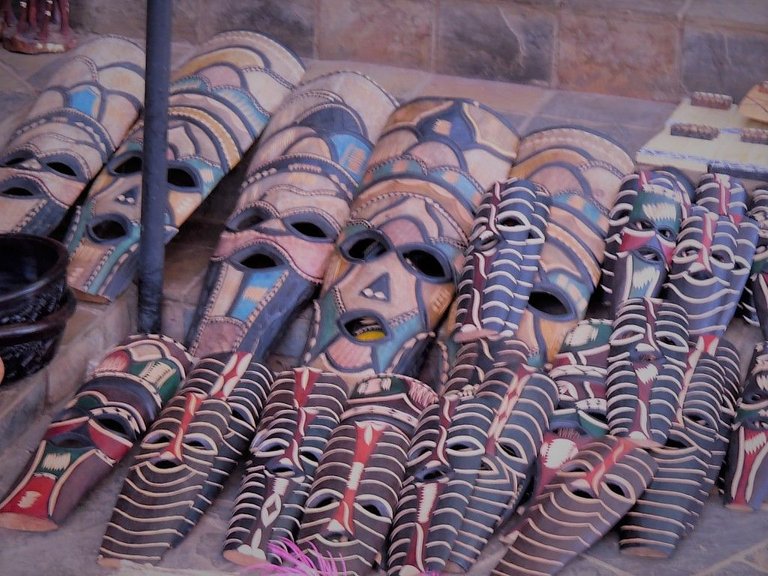 Mask we all wear! (metaphorically)
My own click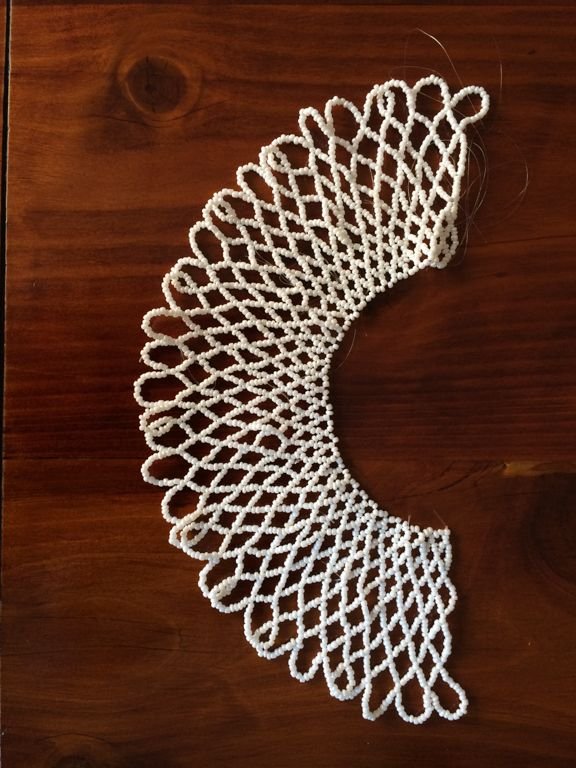 Bead-craft: My wife learn this from local tribal ladies
And last but not the least - my most prized photo. It is nothing in terms of picture quality but it is of my father watching elephants...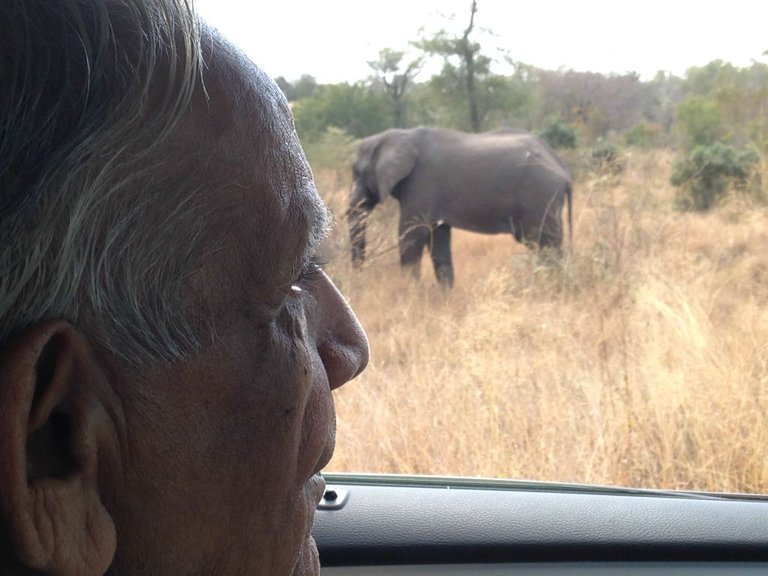 My father in Africa
I can NOT remember Africa without remembering how much my father enjoyed watching the wild animals. I was fortunate enough to be able to take him on a tour of Africa before his health deteriorated. It has been 4 years since he passed away but I always remember him like this... whenever I think of Africa.
I hope my images of my cherished moments in Africa and my father remain on the block chain forever through #hive.
There are still many many more unique memories that I wish to share but I think I will do that in my next posts...
I am sure that I am not the only one that cherishes such fond memories of Africa. Therefore, I would love to hear from all friends in the #silverbloggers community about African memories. Please comment freely and let me know your own cherished moments in Africa.
Cheers everyone, Have a great day.