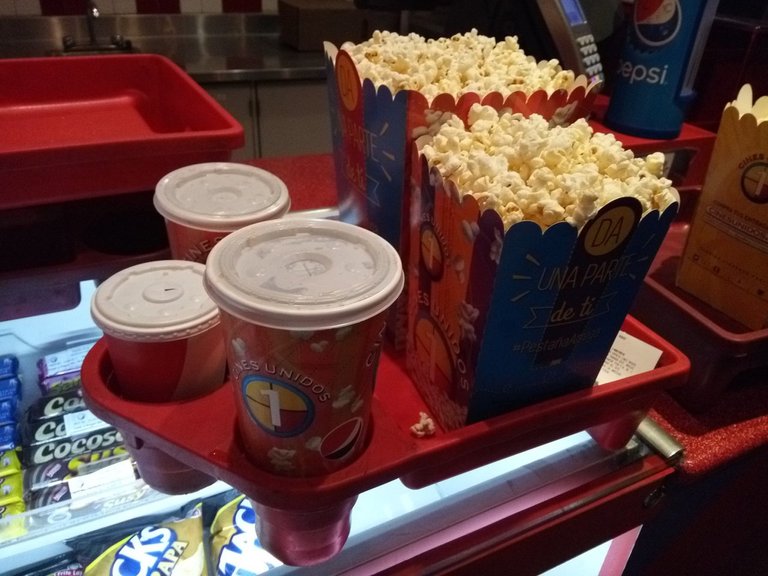 Some time ago my girlfriend and I wanted to go to **Caracas** for a walk, going to the movies, to eat something delicious, we were craving to eat Chinese rice or some ice cream, to have a simply different day, the detail is that our work schedules are not the same and therefore we do not coincide. I work in a fast food restaurant and she works in a customs office, so it was quite difficult but in the end we were able to schedule our long awaited outing and the truth is that we had a great time on a perfect day.
Hace ya un tiempo mí novia y yo queríamos ir a Caracas para pasear, yendo al cine, a comer algo delicioso, estábamos antojados de comer arroz chino o algún helado, tener un día simplemente diferente, el detalle es que nuestros horarios de trabajo no son los mismos y por ende no coincidimos. Yo trabajo en un restaurante de comida rápida y ella trabaja en una aduanera, entonces era bastante difícil aunque al final pudimos cuadrar nuestra salida bastante esperada y la verdad la pasamos genial en un día perfecto.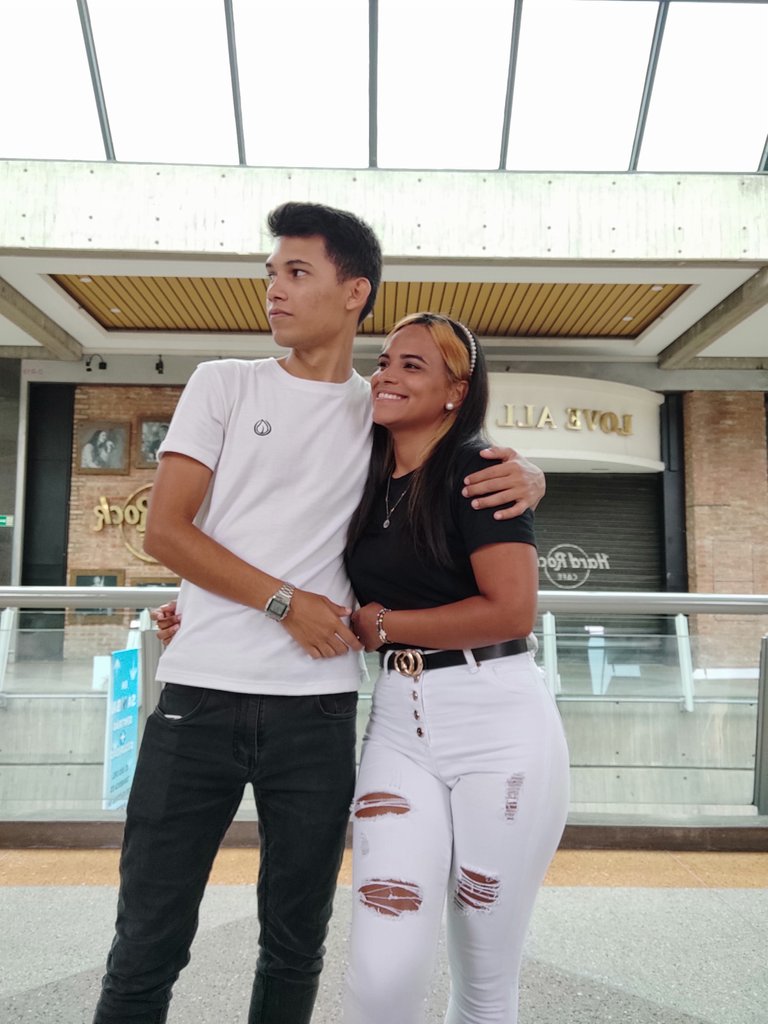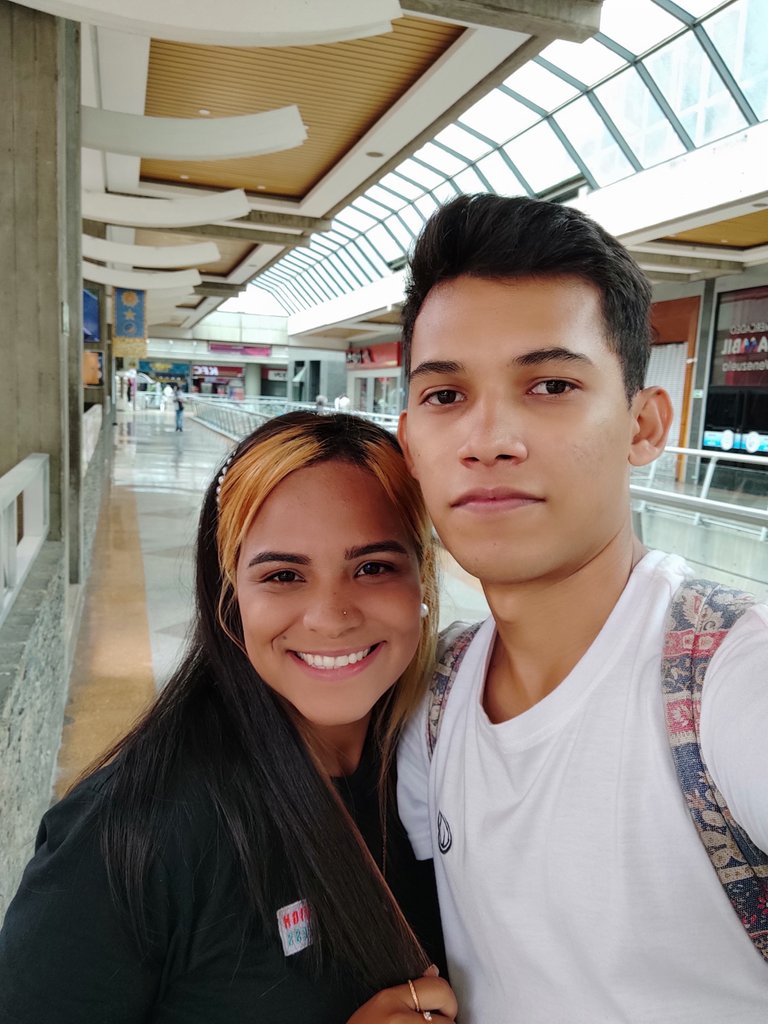 We agreed to go up to Caracas on a Wednesday at about nine in the morning, we had breakfast and left, we arrived and the atmosphere was nice, we felt the cold of the capital unlike La Guaira which is a pretty hot state, we went straight to the train at the Gato Negro station towards Chacaito to go to the Sambil, a shopping center that for my taste is quite nice and is one of the most popular in the area.
Nos pusimos de acuerdo para subir a Caracas un miércoles a eso de las nueve de la mañana, desayunamos y nos fuimos, llegamos y el ambiente estaba agradable, se sentía el frio de la capital a diferencia de La Guaira que es un estado bastante caluroso, fuimos directo al tren en la estación de Gato Negro en dirección a Chacaito para irnos al Sambil, un centro comercial que para mi gusto es bastante bonito y es uno de los más populares en la zona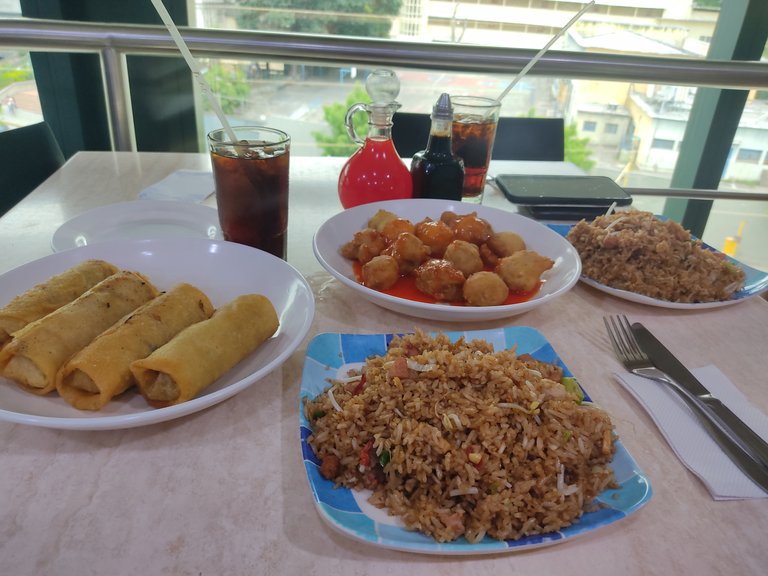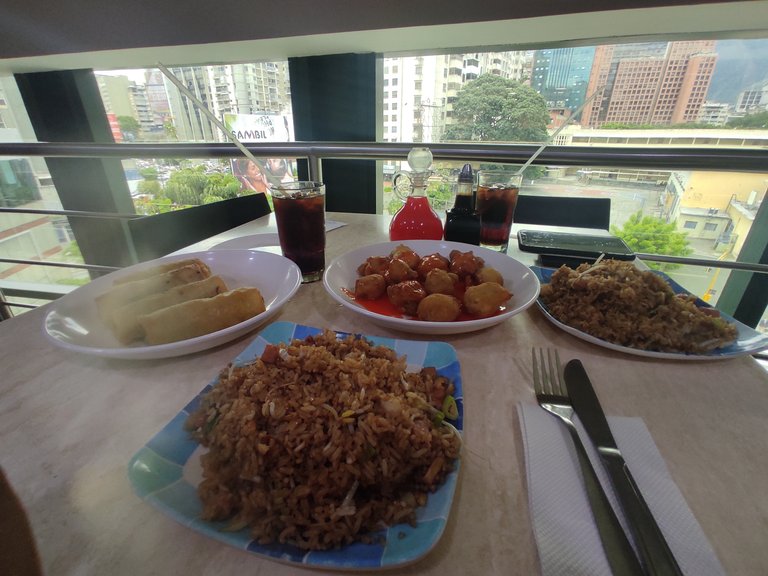 Without realizing it we got off at the wrong station, we had gotten off in Chacao, one station before the one we had planned to get off, but that oversight worked out well because we started to walk and see places we had not seen before, we were admired by the tall buildings because in La Guaira there are no buildings so close together or much less so high, we said to each other that next time we had to take pictures and that in the background were those beautiful buildings, buildings that were mostly the most popular banks in Venezuela.
Sin darnos cuenta nos bajamos en la estación que no era, nos habíamos bajado en Chacao, una estación antes de la que teníamos pensado bajarnos, pero de ese descuido nos salió bien porque nos pusimos a caminar y ver sitios que no habíamos visto antes, quedábamos admirados por los edificios tan altos porque en La Guaira no hay edificios tan pegados ni mucho menos tan altos, entre nosotros nos decíamos que en una próxima vez teníamos que tomarnos fotos y que de fondo salieran esos edificios tan bonitos, edificios que eran en su mayoría los bancos más populares en Venezuela.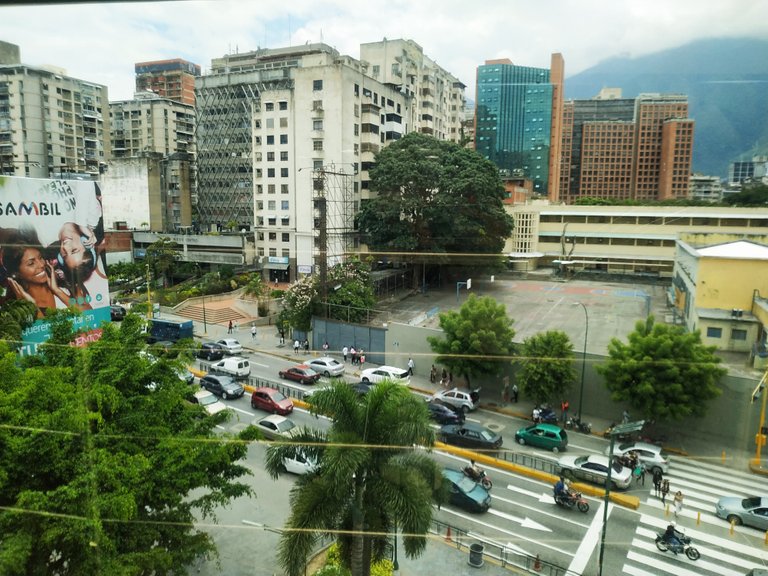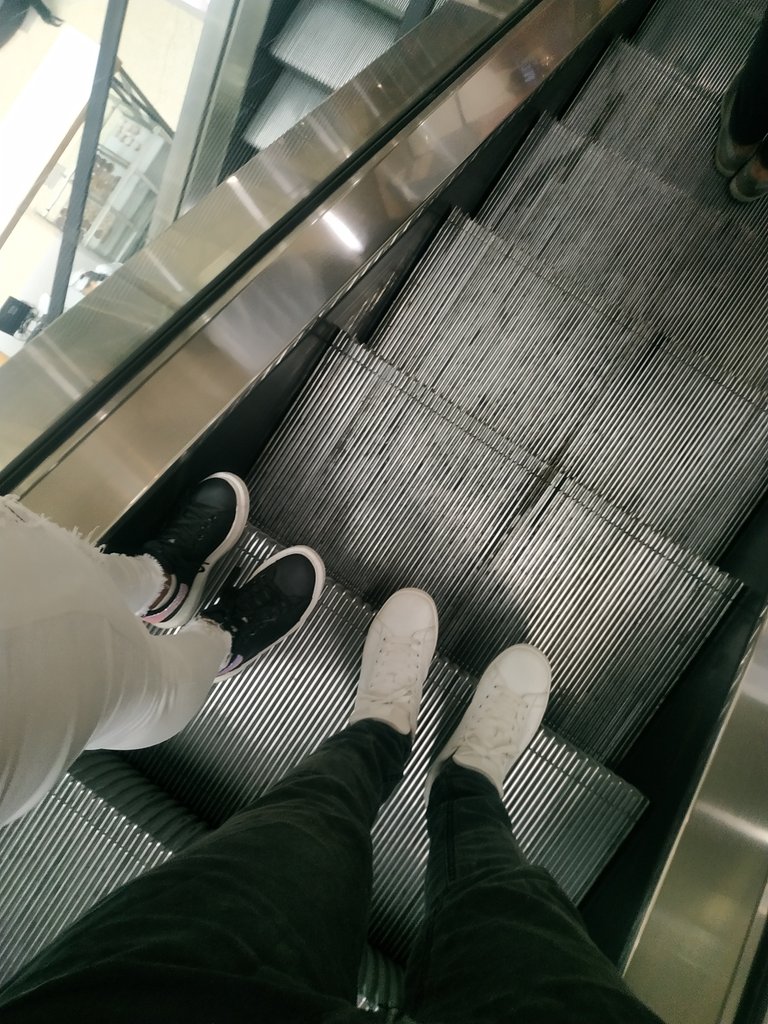 Finally we arrived at the Sambil shopping mall after walking for a while but it was quite necessary to get to know those streets a little bit. Upon entering the Sambil we immediately noticed that all the stores were open, there were no exceptions and we found it curious since many know, the economy that the country is going through, many merchants have had to close their stores, but this was not the case and I was glad to know that all stores and food stores were working.
Al fin llegamos al centro comercial el Sambil después de caminar un buen rato pero que fue bastante necesario y conocer un poco esas calles. Al entrar al Sambil notamos inmediatamente que todos los locales estaban abiertos, no habían excepciones y nos parecio curioso puesto que muchos saben, la economía que atraviesa el país, muchos comerciantes han tenido que cerrar sus locales, pero este no era el caso y me alegro saber que todas las tiendas y locales de comida estaban laborando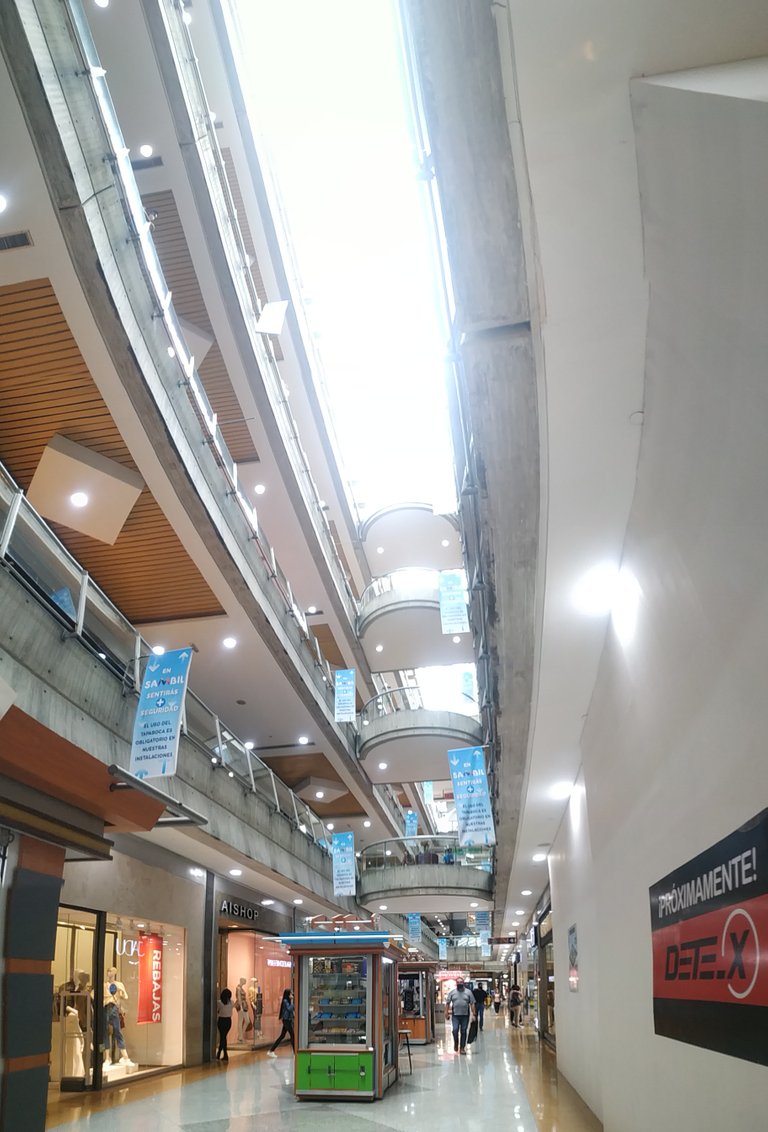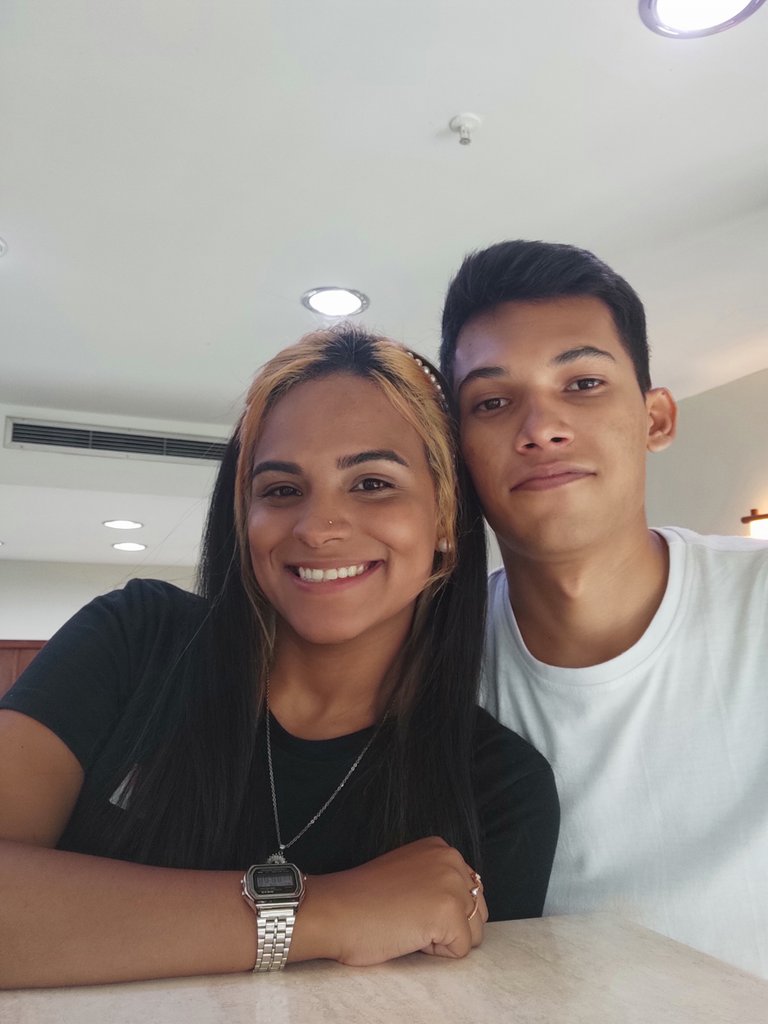 After taking some pictures, we decided to look for a place where they sold Chinese rice, we couldn't find it and we even thought about eating in some other place outside the mall, but after so much searching we found what we wanted, the prices seemed quite affordable and for what they were offering it was great, We bought a combo for two and an extra portion of lumpias, the combo had two plates of rice, sweet and sour chicken, two lumpias, bread and a soft drink, although the waiter forgot to bring us the bread and we were late but let me tell you that everything was delicious and I would definitely go again.
Después de tomarnos algunas fotos, nos decidimos en buscar un lugar donde vendieran arroz chino, no encontrábamos y hasta pensamos en comer en algún otro local afuera del centro comercial, pero de tanto buscar encontramos lo que queríamos, los precios me parecieron bastante accesibles y por lo que ofrecían era súper bien, compramos un combo para dos y una ración extra de lumpias, el combo traía dos platos de arroz, pollo agridulce, dos lumpias, pan más un refresco, aunque el mesero como se les olvido traernos el pan y nosotros nos dimos cuenta tarde pero déjenme decirles que estuvo delicioso todo y volvería a ir sin duda.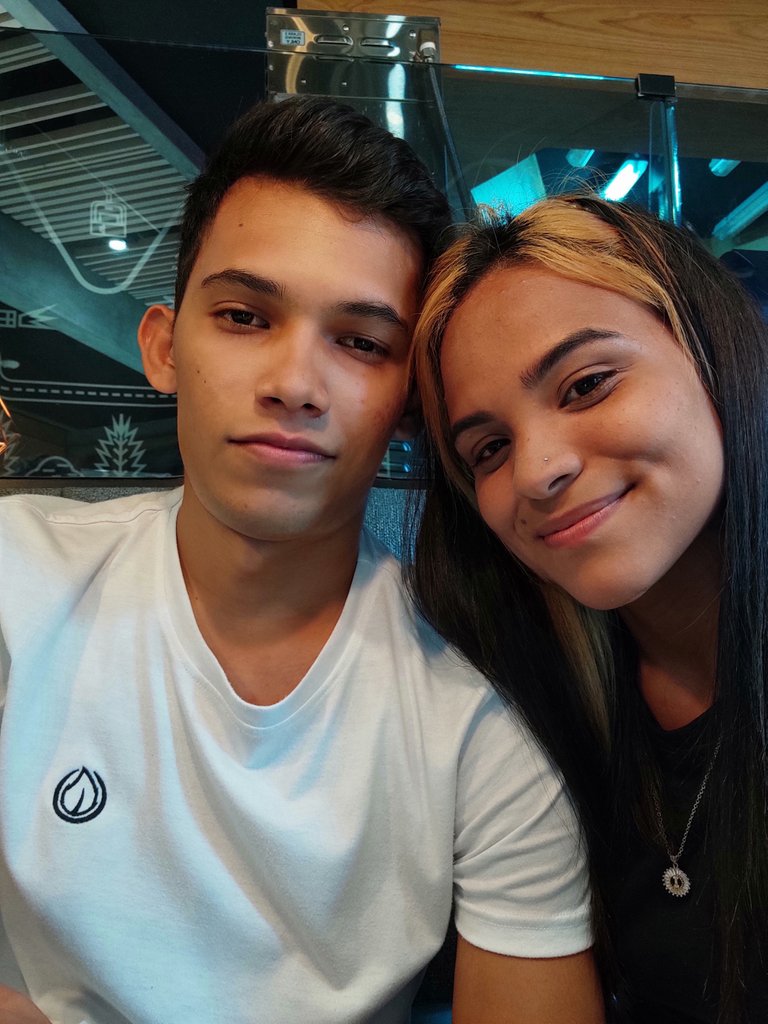 The mall is very nice, all the stores are open, everything is very clean and well organized, there is also a group of guys that are with signs warning us to use the mouth cover. We decided to buy movie tickets and we chose a movie called "VIEJOS". The movie was scheduled for 3:15pm and it was only about 1:10pm. We started to walk around a lot and one or two pictures were not too much, we entered a place where they sell coffee and sweets, as many of you should know about Paramo Café, we took a lot more pictures there because the place is really well decorated and we felt quite comfortable. After a while of being there it was getting close to the time of the movie, I really liked how they have the cinema, all nice and clean, the best of all is that there were not many people and we had practically the room of the show just for us.
El centro comercial está muy bonito, todos los locales están abiertos, todo muy limpio y bien organizado, también hay un grupo de muchachos que están con cartelones avisando que se debe usar el tapa bocas. Nos decidimos en comprar las entradas al cine y elegimos una película llamada "VIEJOS". La función era para las 3:15pm y eran apenas como la 1:10pm. Nos pusimos a caminar bastante y una que otra foto que no estaba demás, Ingresamos a un sitio donde venden café y dulces, como muchos deben saber sobre Paramo Café, aprovechamos ahí en tomarnos mucho más fotos porque realmente el local está bien decorado y nos sentíamos bastante cómodos. Después de un buen rato de estar ahí ya se acercaba la hora de la función en el cine, me gusto bastante como tienen el cine, todo bonito y limpio, lo mejor de todo es que no había mucha gente y teníamos prácticamente la sala de la función solo para nosotros.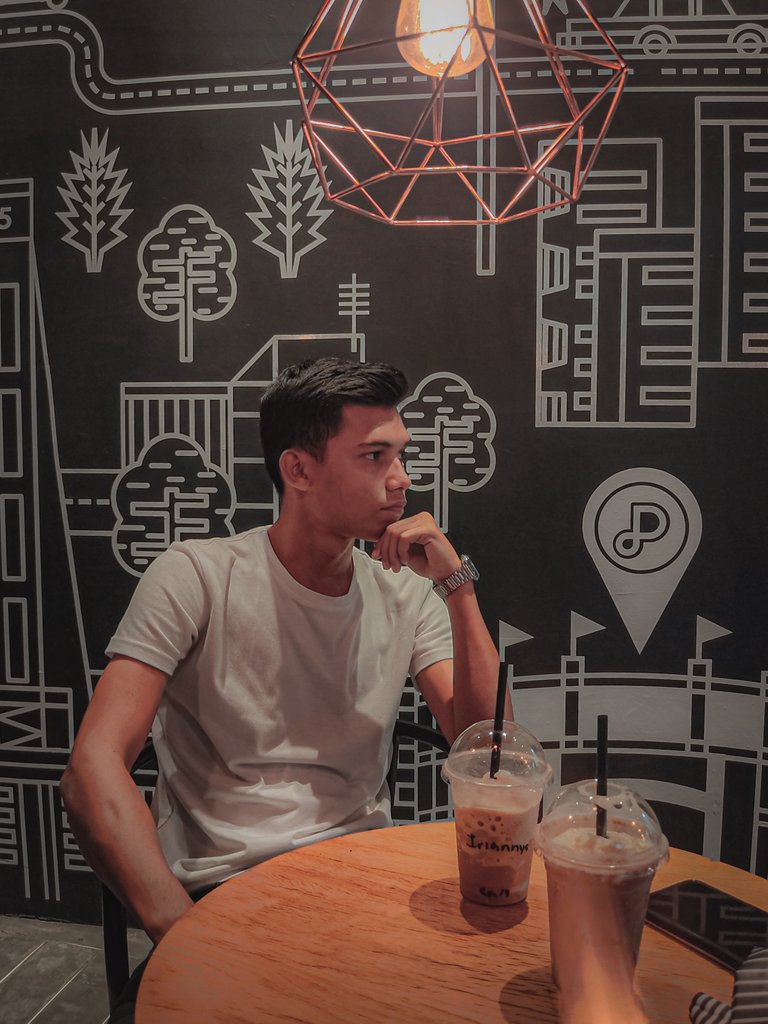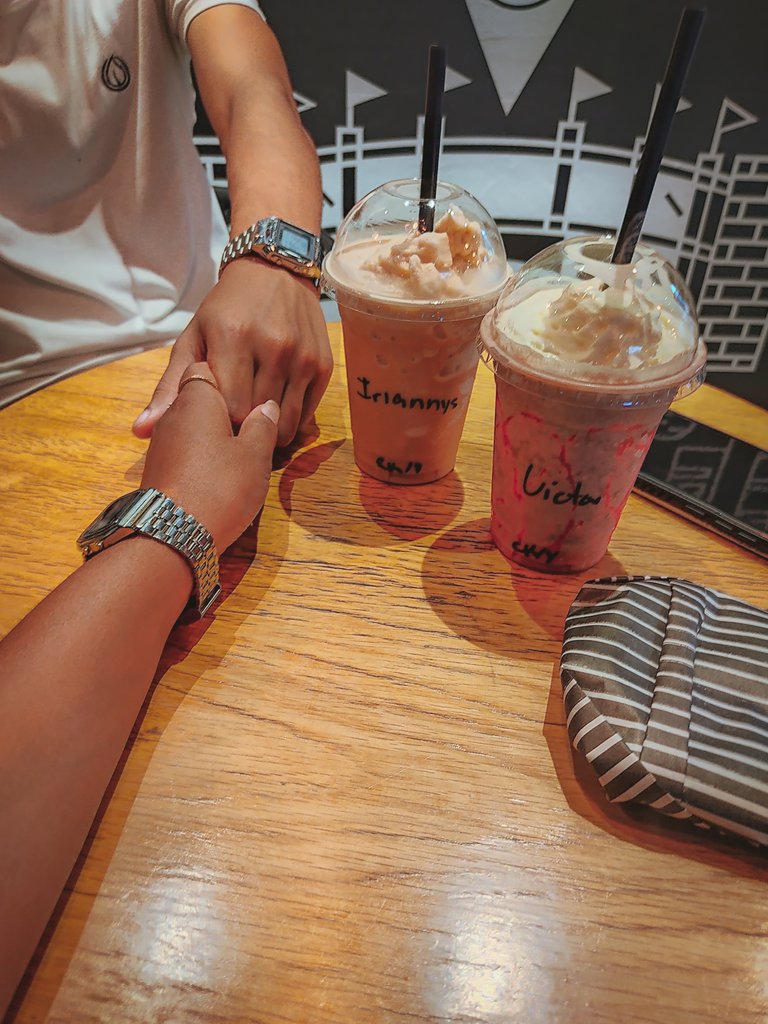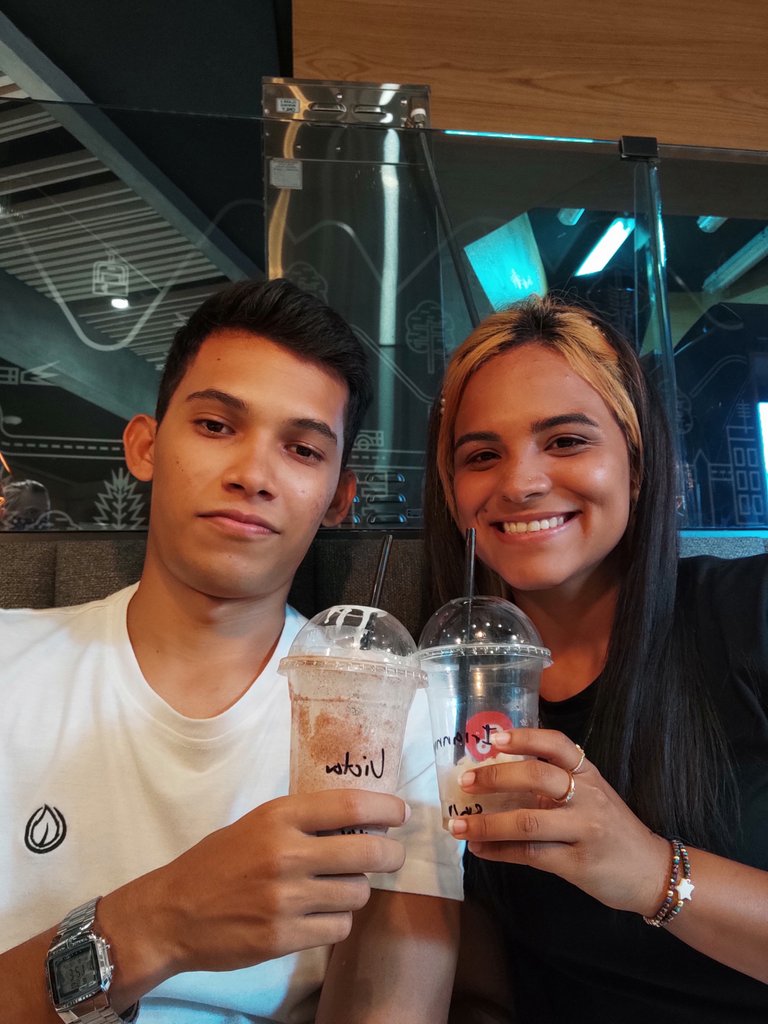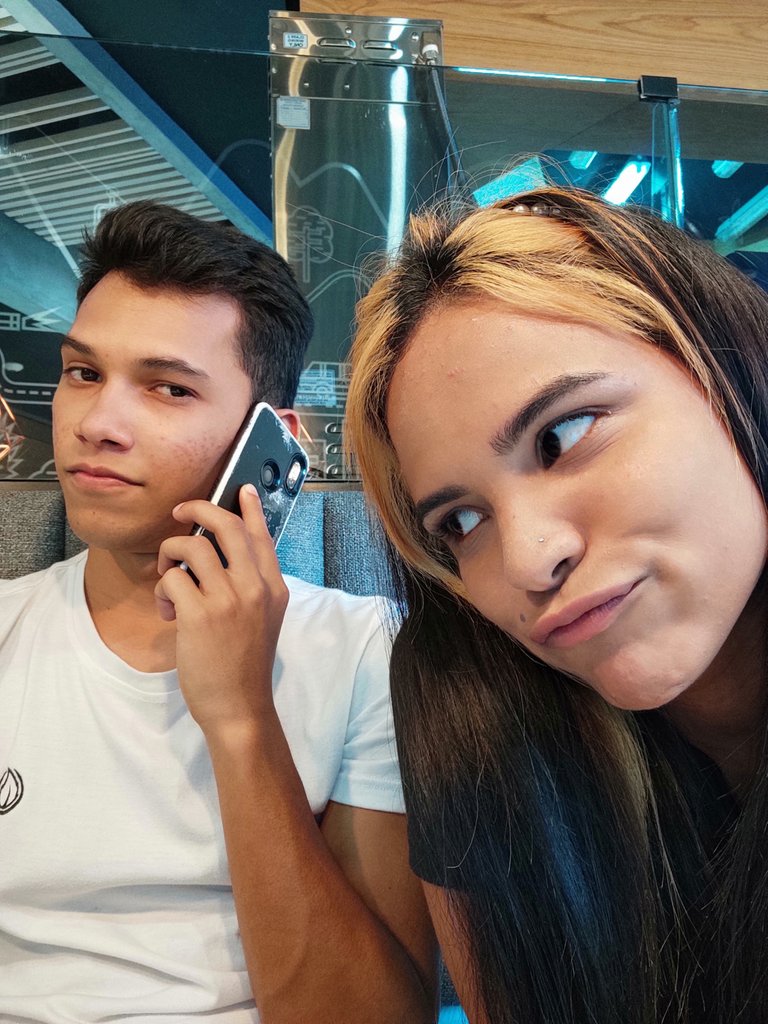 We started to watch the movie and we were super full of the food we had for lunch in addition to the frapuchinnos that we had taken before entering, we had many cotufas and soft drinks and by the way we also had candy that we had brought from here at home, but even with all that we ate them because the movie was quite interesting, I recommend them although at first it was very confusing the whole plot.
Empezamos a ver la película y estábamos súper full de la comida que habíamos almorzado además de los frapuchinnos que nos habíamos tomado antes de ingresar, teníamos muchas cotufas y refrescos y de paso también teníamos golosinas que habíamos llevado desde acá en casa, pero con todo y eso nos las comimos porque la película estaba bastante interesante, se las recomiendo aunque al principio era muy confuso toda la trama.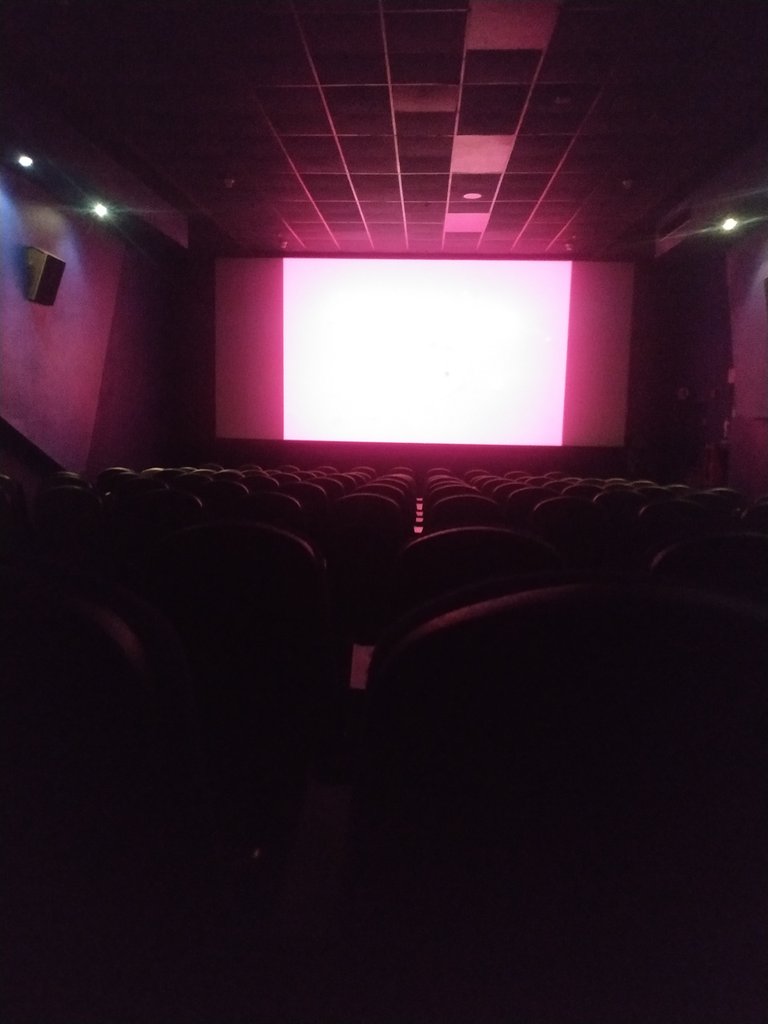 As soon as the movie was over we headed for the bus to go back home. I would like to have this kind of plans again with my girlfriend and I would like to come back to tell you about the outings we have in the near future, I really hope you are very well and God bless you.
Apenas termino la película nos dirigimos agarrar el autobús para regresar a casa. Quisiera volver a tener este tipo de planes con mi novia y me gustaría volver a contarles sobre las salidas que tengamos a futuro próximo, de verdad espero que estén muy bien y que Dios los bendiga.