It's a sunny, hot Friday afternoon here in Cape Town, South Africa, and since my kids are still on holiday we decided to go to the beach. I can sit right here, type away on Ecency (for the 1st time) while the kids enjoy playing in the water. You don't get much more flexible than that!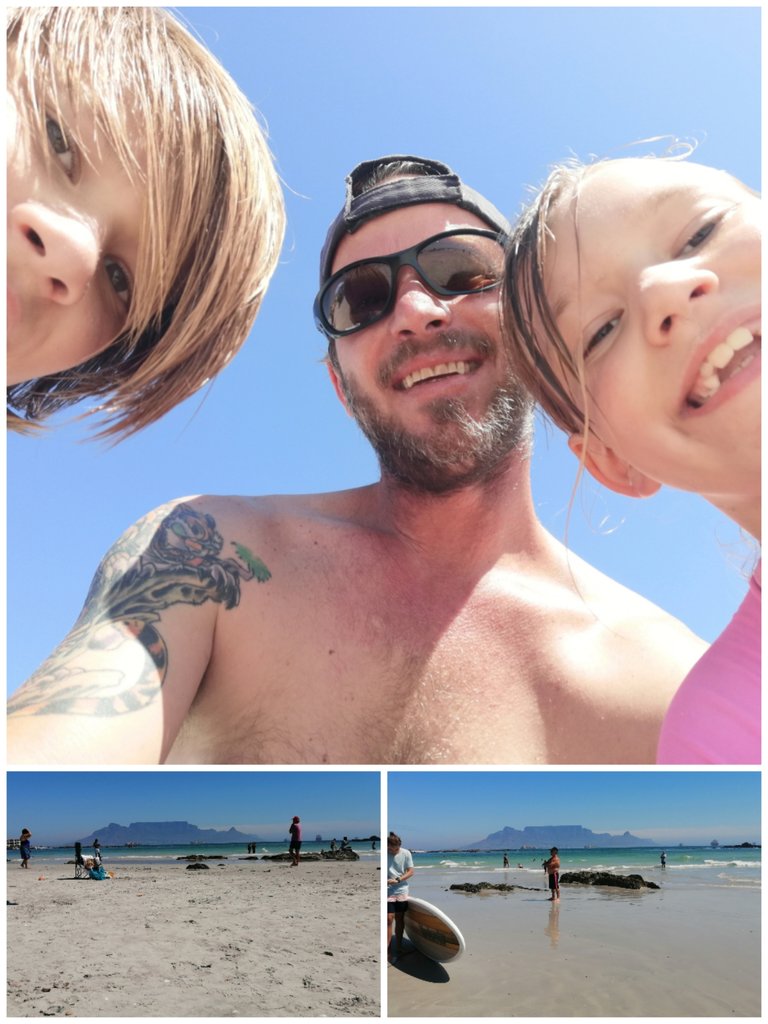 Fresh salty air, happy kids and looking at my beard that's in need of a trim, haha. The greys are becoming more prominent as time passes.
With the beauty of Table Mountain in the background, it's simply a blessing to be here. Oh, we're at Big Bay, which is just past Blouberg Strand by the way, lol.
Moving along, that's not the only reason why more people should be blogging on Hive. One of the greatest reasons is that there's an existing community who love supporting each other. Sure, you can go out there, open a Web page and create your own blog. Then you need to find your target audience, learn SEO, or pay someone tons of money for SEO, pay Google adds, endlessly promote yourself on Social media and so on. Why would you want to do that when you could be making real money, right here? I'm sure there are a select few who can pull it off, but for most people, it makes more sense to blog here.
Oh, wait, it's time to go dip my feet in the water...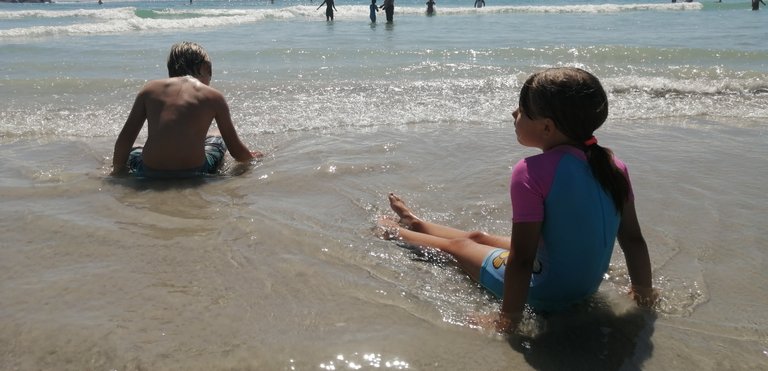 5 minutes later
Now where was I. Oh yes, SEO, add spend and the like.
Honestly, I have never come across anything quite like Hive. Yes, it has a learning curve. Yes, it's not a get rich quick scheme. Yes, you'll need to learn about Blockchain a bit and those initial passwords seem daunting at first. Trust me though, it's all well worth it!
You get the opportunity to chat to some great people all over the world. You get to earn currency and help others earn too. You get to engage with communities who care about each other and you get to grow, within yourself and on Hive.
Plus, you can do it from anywhere!