Hello, everyone here on the #hive blockchain. If you're wondering what those little golden nuggets are that I've used to spell out #hive, wonder no more, they're BLACK WALNUTS a prize we've been after for the past four years.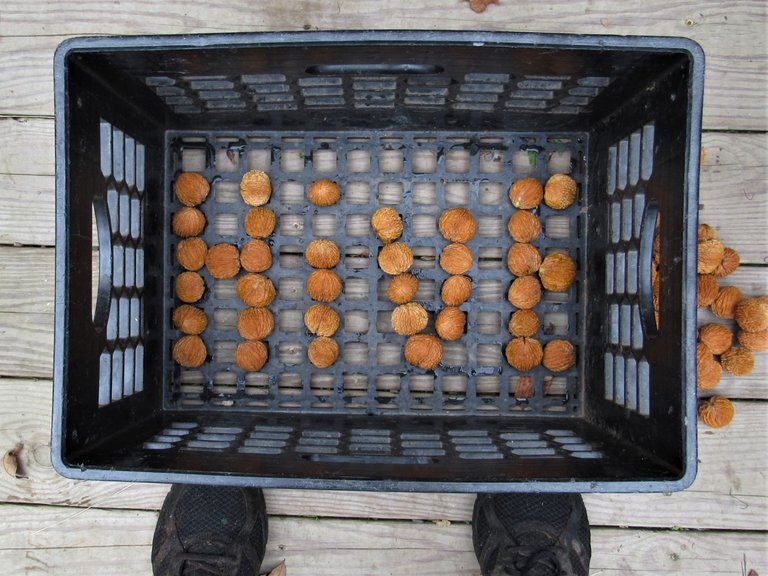 Around 12 years ago we cleared two acres of forest to start a Black Walnut plantation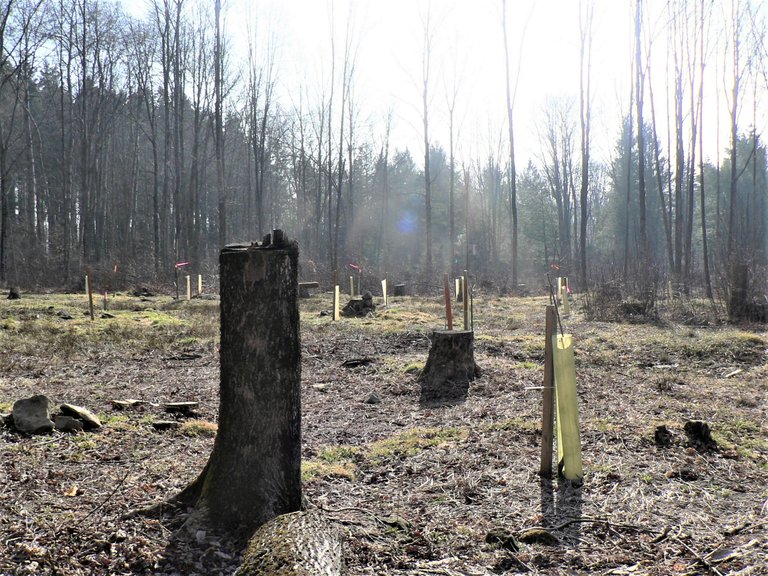 With hours of hobbitizing invested over that time period, the plantation now looks like this.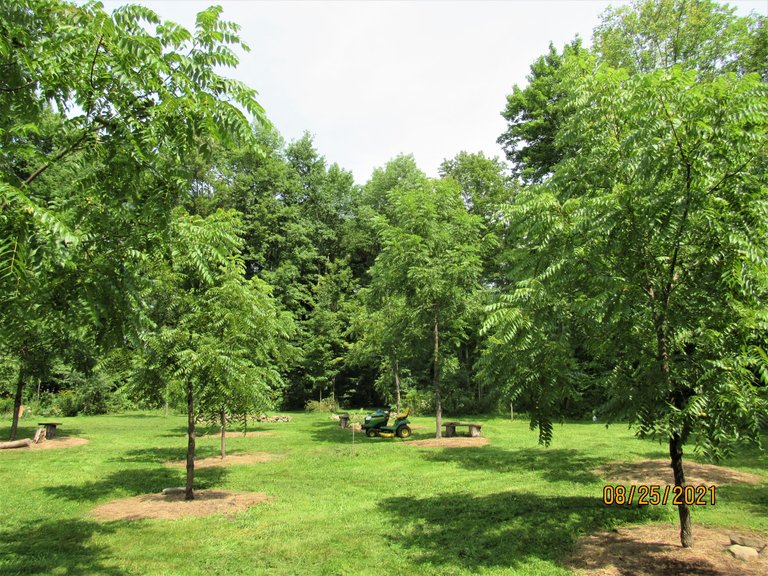 As these magnificent trees have matured, aging has triggered the production of the tree's seed, the Black Walnut. Four years ago these trees started to produce walnuts. When they first appeared just a few trees had a limited number of nuts hanging from their branches.
If I were to guess, fewer than 100 grew that year.
Since that time, more and more appear every year. Last year the number of walnuts hanging from the branches had tripled from the year before and at that point, we decided it was time to start harvesting those protein-packed nuggets.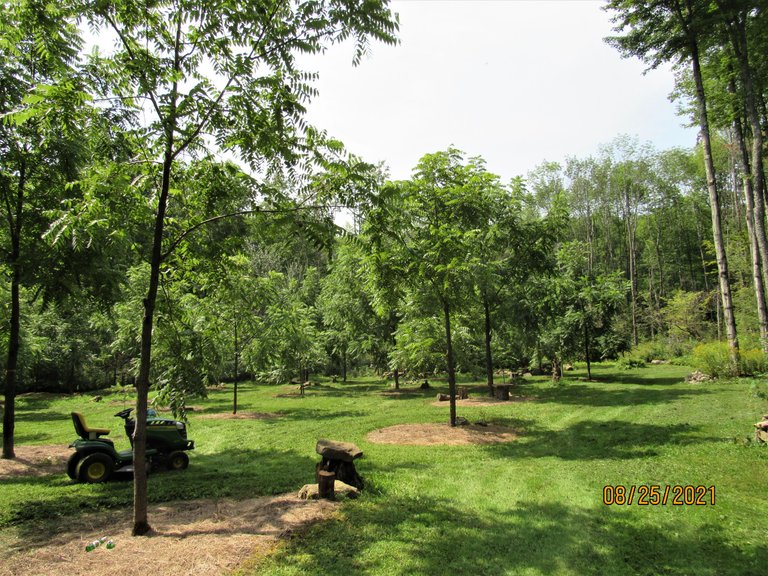 As we waited patiently for them to mature the squirrels decided they were good to go.
In a matter of a day or two, they had stripped the trees of almost every nut, leaving only a few handfuls behind for us.
These are the little thieves. Their agility and strength amaze me. They perform a high wire act with no safety net. During this time of year, they are busy gathering food that they will tuck away for the long winter ahead.
Thank goodness, what you see this red squirrel admiring, is a pine cone and not one of my nuts. Let me rephrase that, one of my nuts one of the Walnut tree's nuts.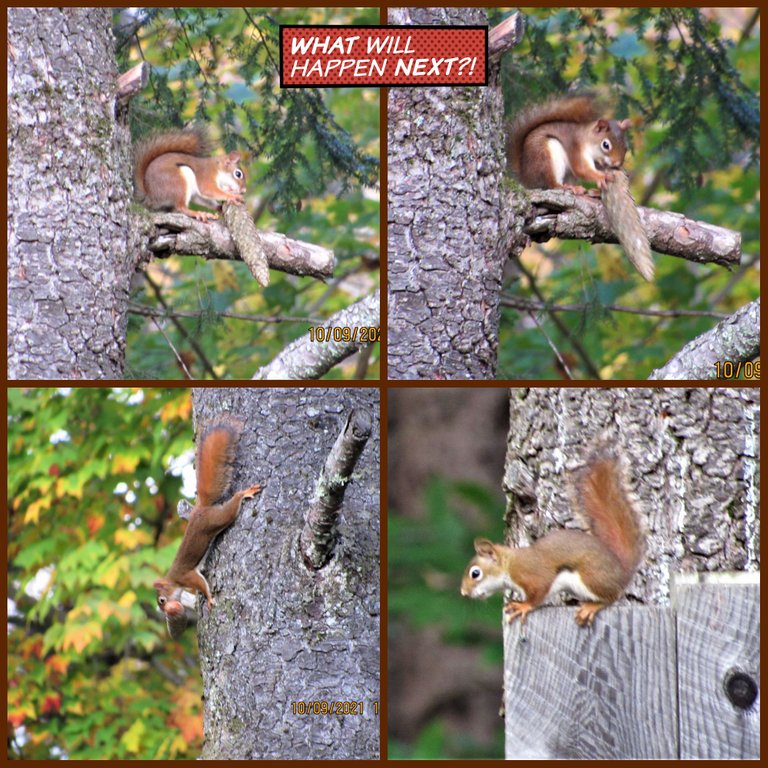 From year to year, #Mother #Nature decides what she will provide in abundance and what she will skimp on. This year she has decided that it's The Year of the Pine Cone.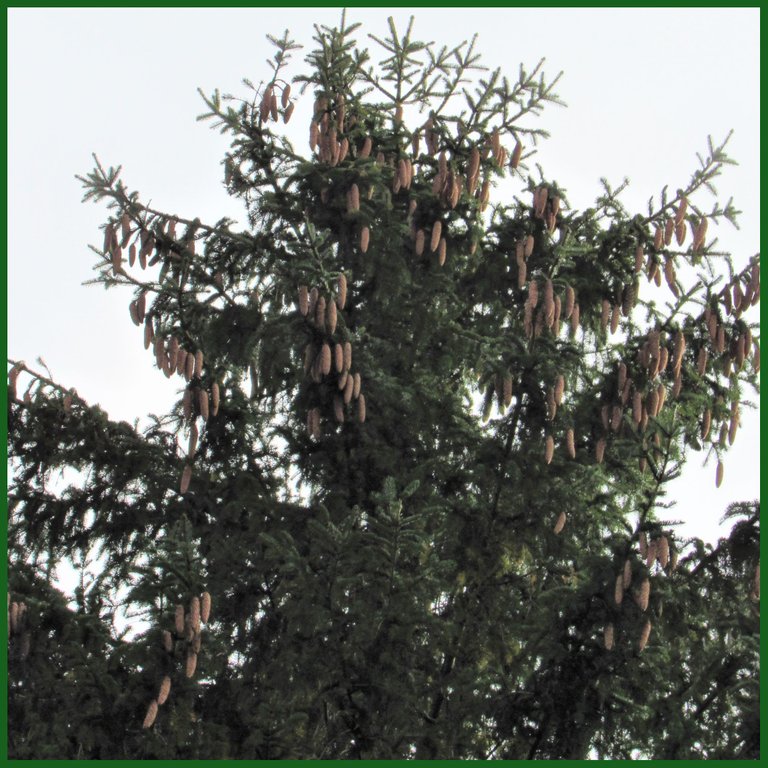 Could it be that the sheer number of cones strewn from the conifers have kept the larcenists so busy that they have yet to heist my goodies?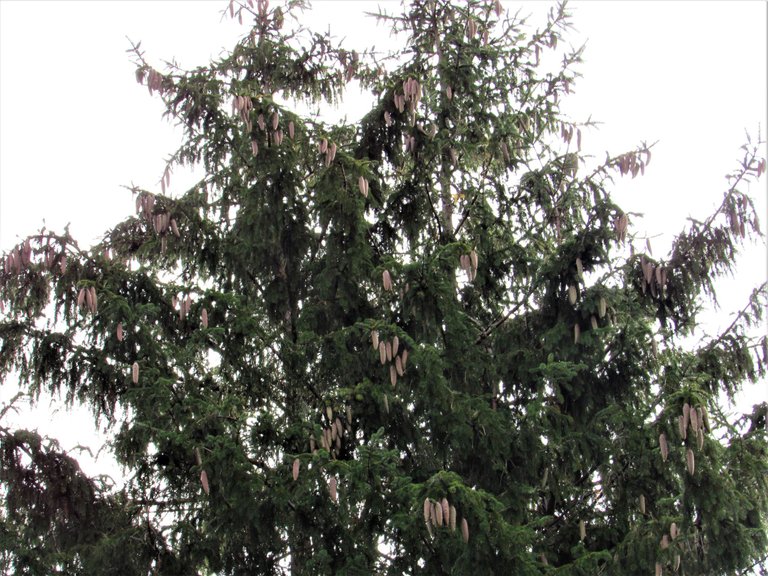 Whatever the reason being, I'm thrilled that the red squirrels plunderers have not raided our Walnut Plantation giving us the opportunity to gather the fruits nuts of our labor.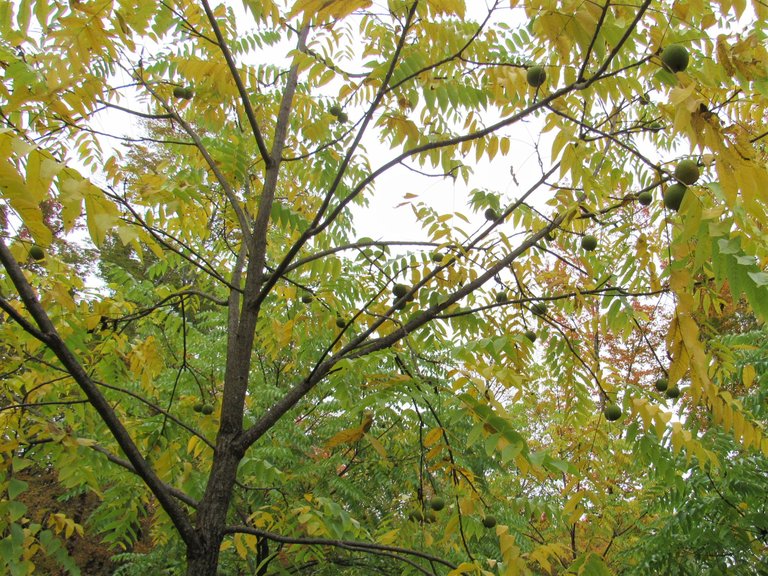 Mother Nature has also decided that this year she would correspondingly make it The Year of the Black Walnut.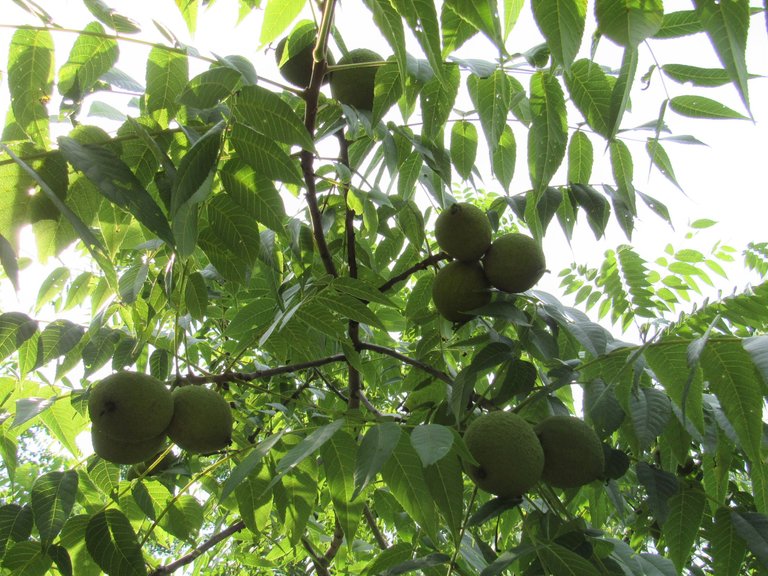 The trees are puking walnuts.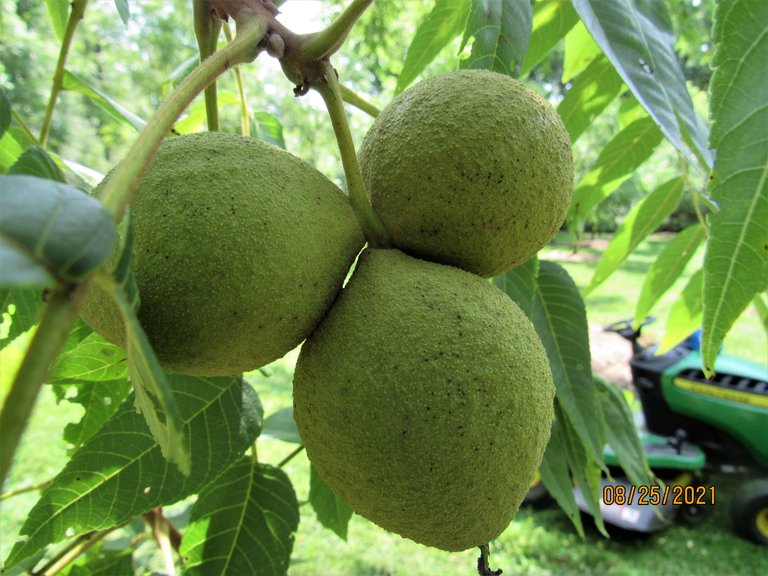 When harvesting walnuts you want to make sure they are mature. In this neck of the woods, the walnuts will reach full maturity by the begining of October. This photo was taken on the 25th of August and we decided to take a gamble and let them ripen some more.
Of course, we would be keeping an eye out for any squirrel activity.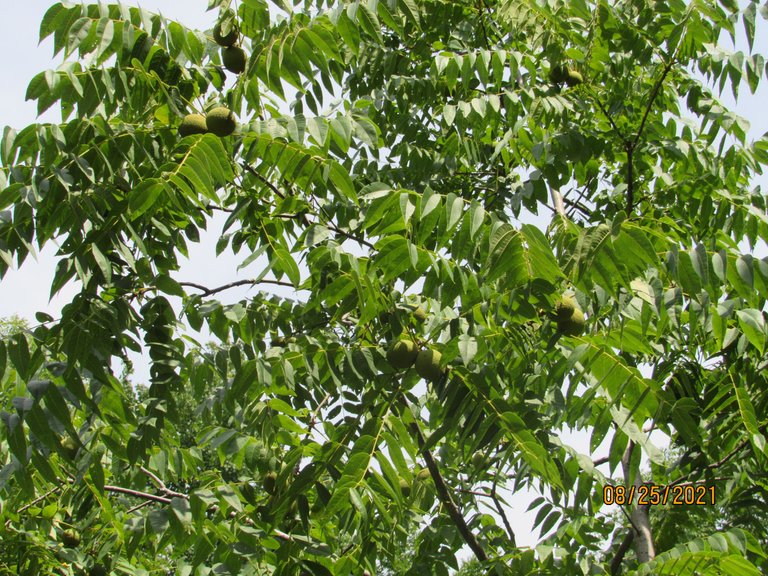 By the 5th of October, the walnuts were ready to harvest.
They had passed the dent test.
What is the dent test, you ask?
Before the walnuts are ready to pick the outer husk will be as hard as a rock.
When the walnuts are ripe you will be able to press on them with your thumb and you will feel the husk give a little, leaving a small dent.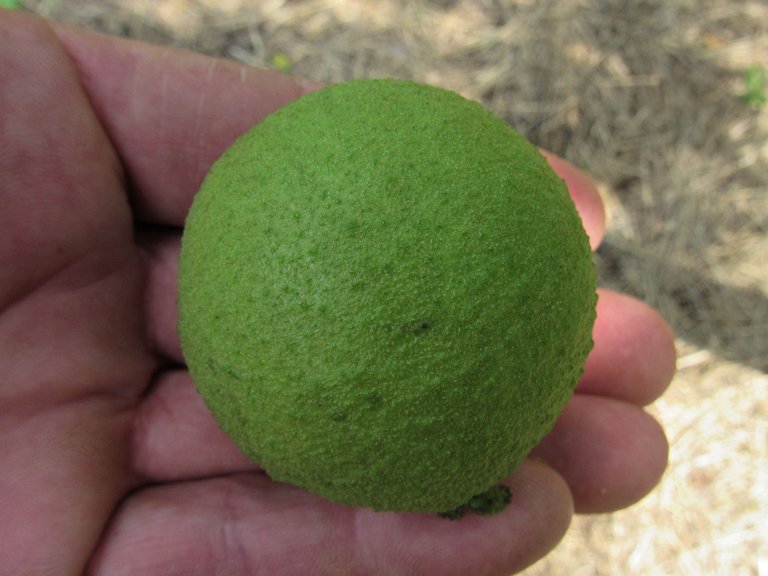 Many of the walnuts needed to be clipped from their stem with a telescoping pair of sheers.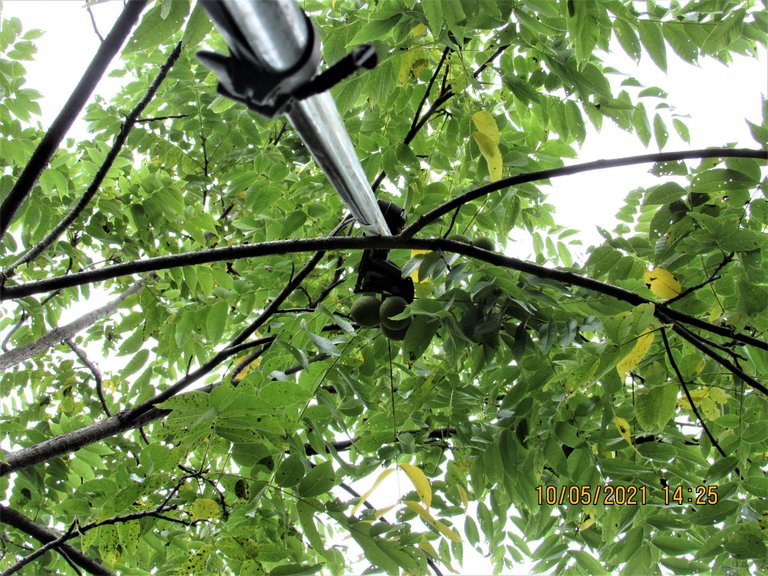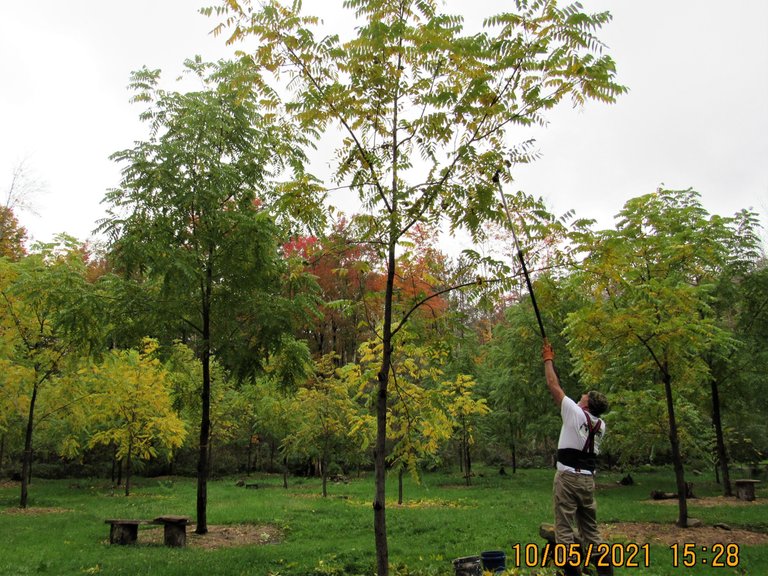 Other clusters of walnuts could be picked by hand.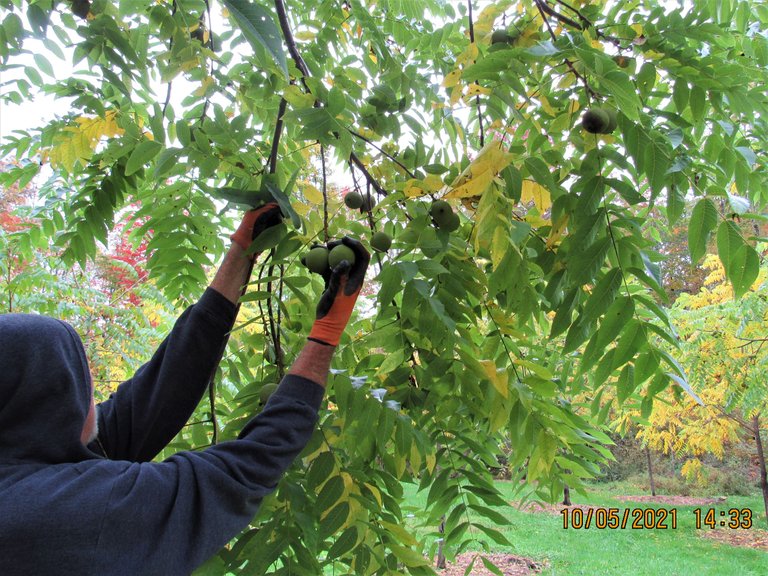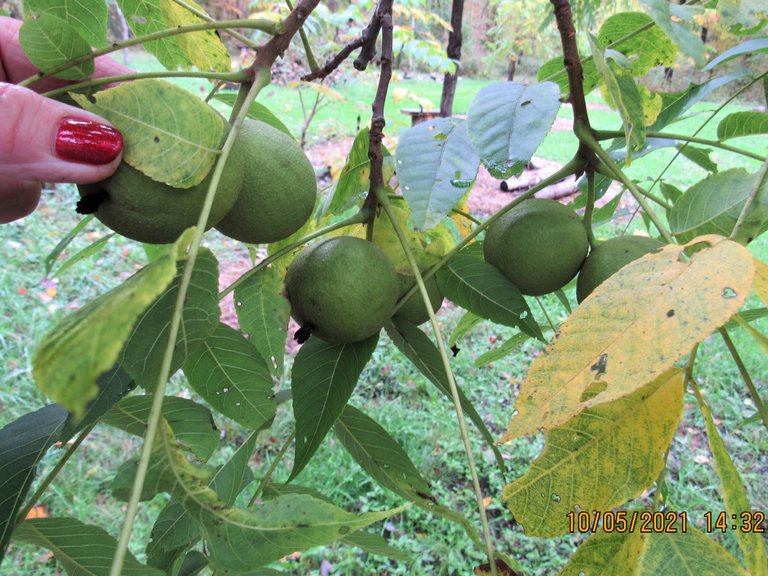 The number of walnuts that we gathered from a single tree was astonishing.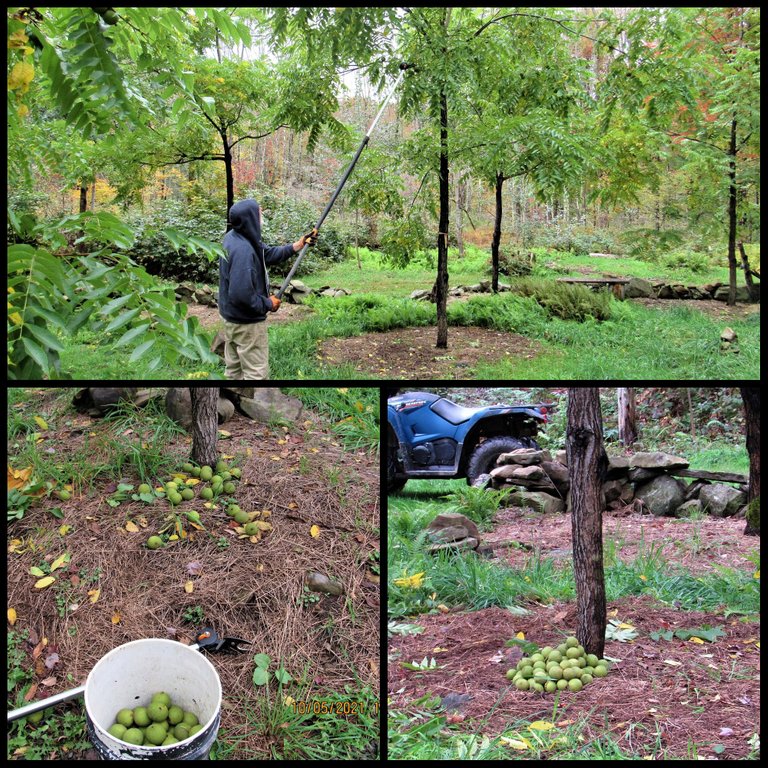 After a single day of harvesting, we realized that there may be plenty to go around, but we still wanted to gather all that we wanted before the red squirrels invaded the plantation.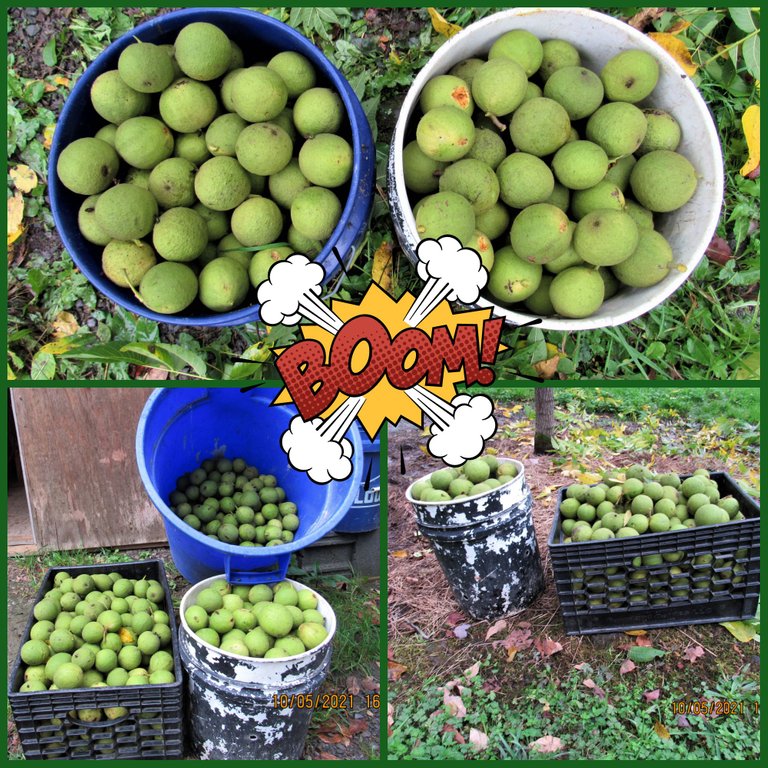 Because this was the first year we truly had enough walnuts to process, I did some research on how to remove the husk in a timely fashion. There was more to the entire process than we had imagined. Allowing them to cure before removing the nut from its captivity was stressed in every article I read.
I came up with my own technique for removing the outer shell and if you find this post interesting you might want to stay tuned for PART TWO.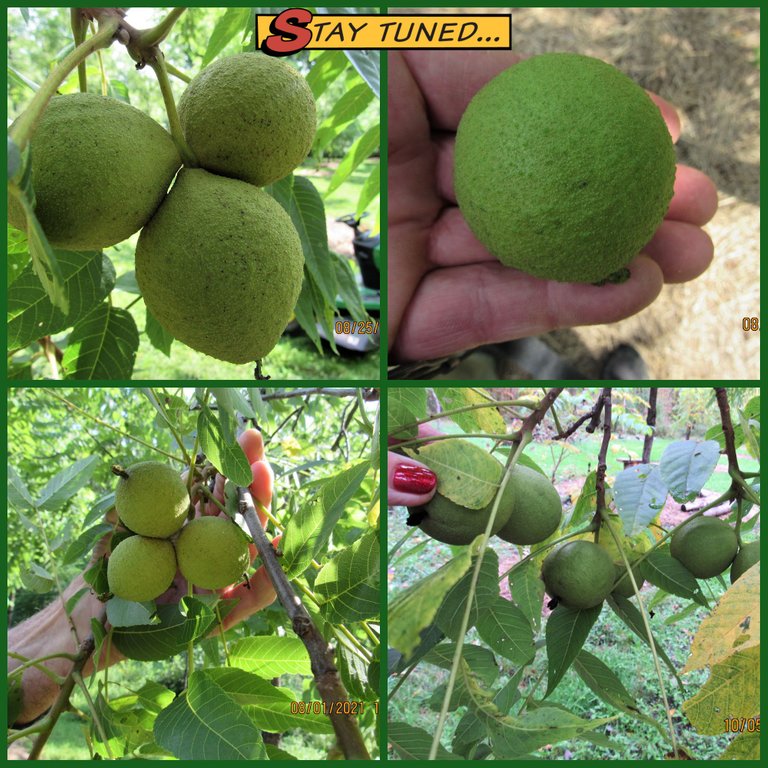 I hope you enjoyed this post as much as I did, and if you have any, SHOW ME YOUR NUTS.