How fast you can organize a feast ? The joy of making a feast together, you barely get this in city life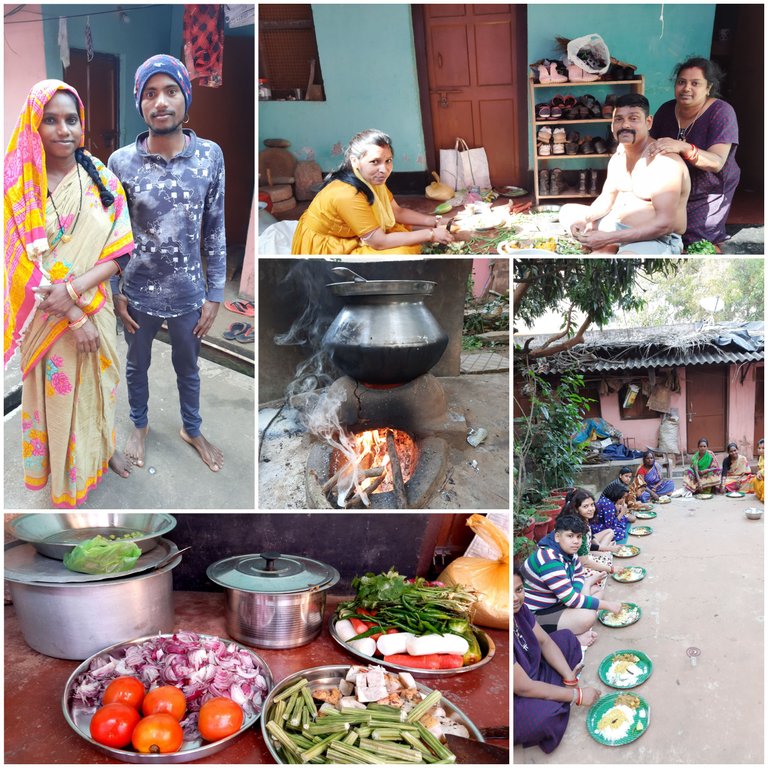 The strong togetherness between people in rural area is a big asset to life. You never feel alone. Come to the city, your barely even meet your neighbor everyday. We have three tenants living at our native and a couple was blessed with a baby girl and all of us joined together to arrange a mini feast to celebrate the 21st day. The baby girl was sleeping, so I did not disturb her to take a photo.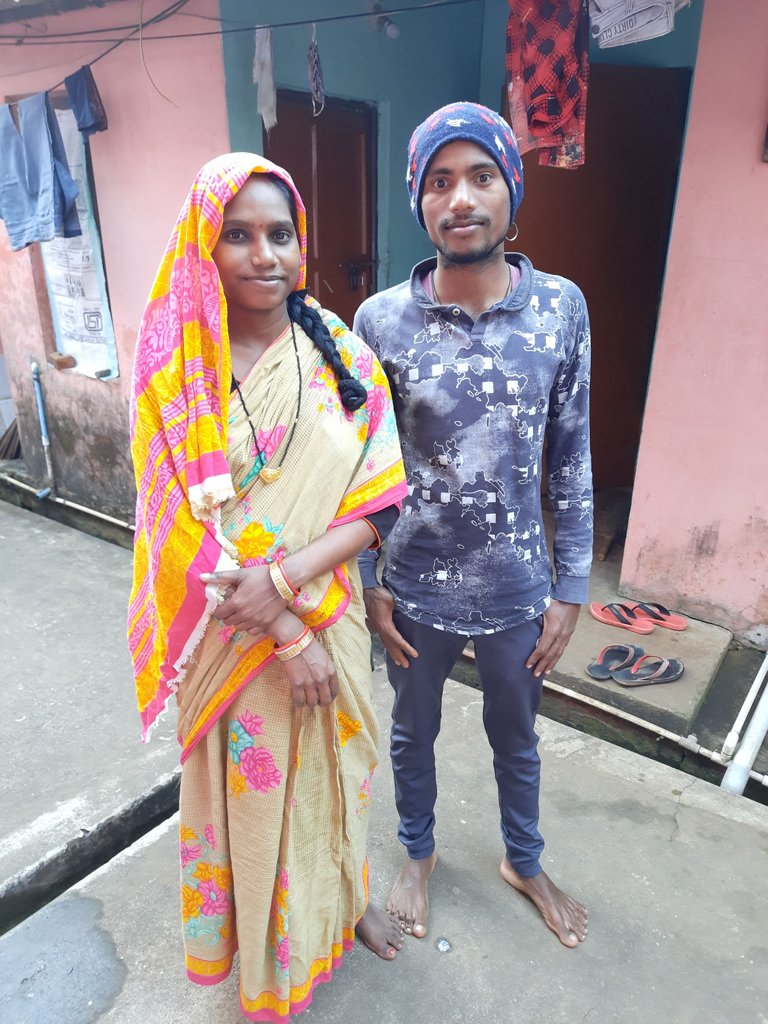 The couple wanted to celebrate and everyone else was excited to help - the joy of doing it together is very different. There will be few people who drive it and we have got the main drivers here. Planned in the morning and executed before noon - I bet, you can never do it in city life, even though you could be very rich.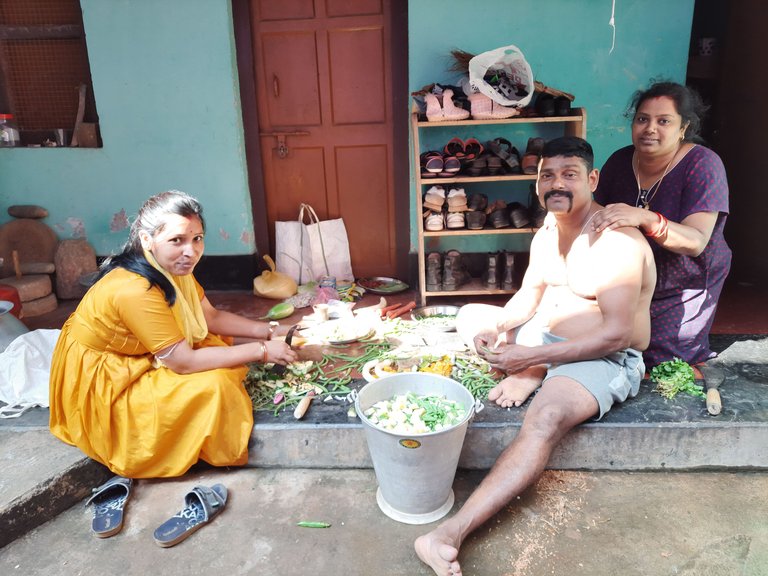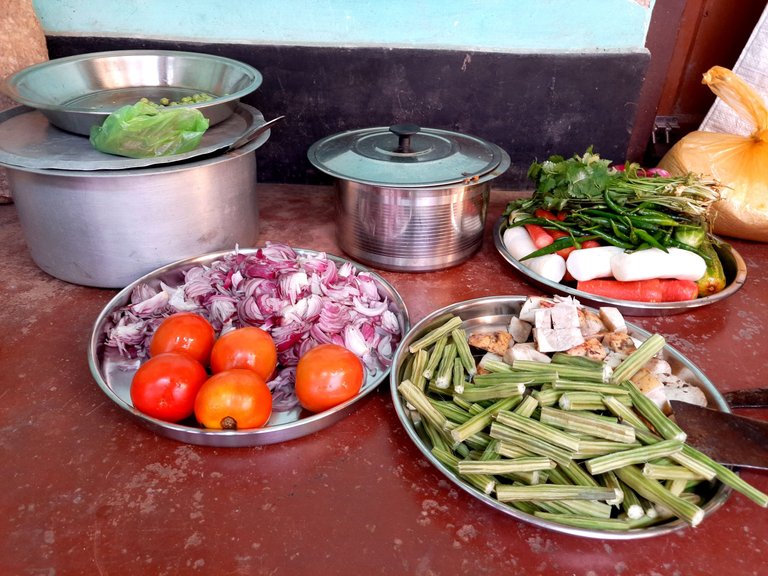 Observe anything here ? This was used in a mixed vegetable curry and different vegetables have been cut into different sizes - so that, all of them will cook nicely. Every vegetable has different boiling mechanism so this itself is an art for best taste.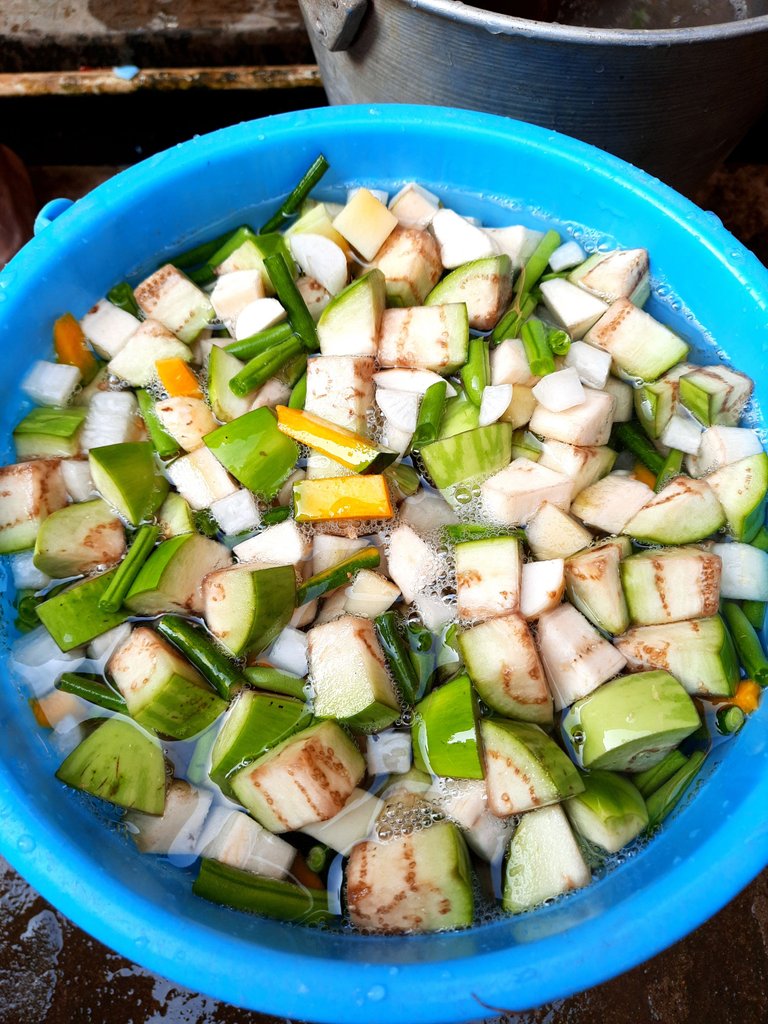 After preparing everything, they realized, they need bigger utensils and Mom came into rescue. We have big utensils at home, but they were kept in a upper birth. They were quickly taken out and cleaned to be used. And in the interest of time, the cooking was done at three places distributing the load. We have a chullah where cooking traditional way with wood is still alive.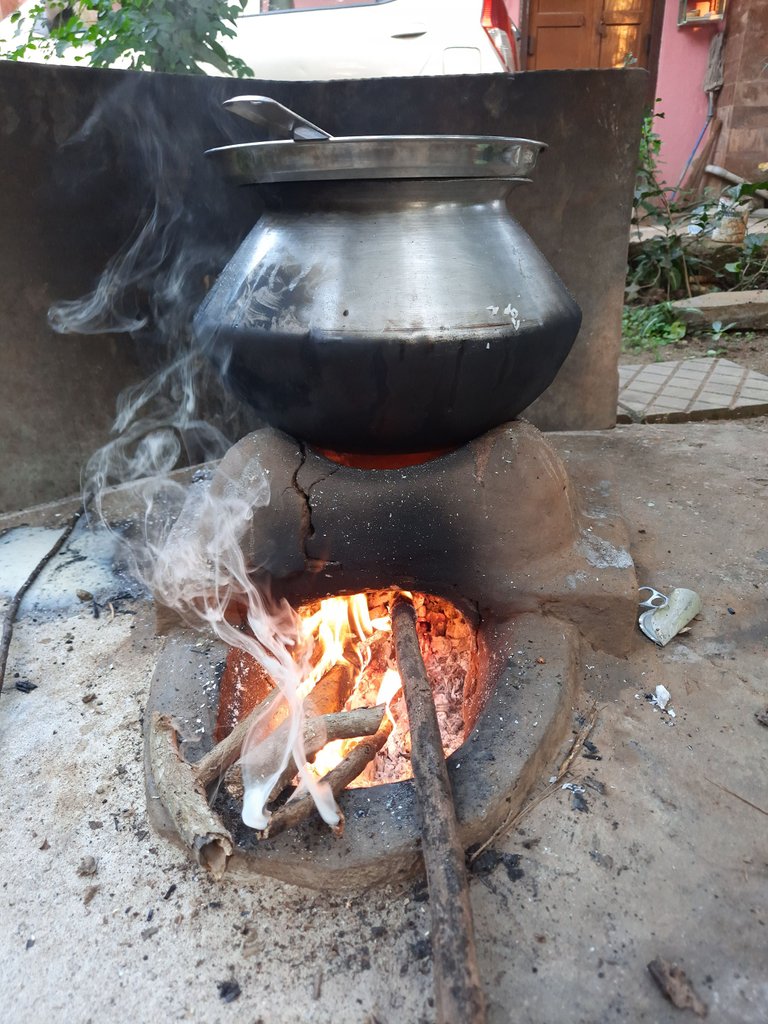 Ever saw smoke coming out of woods ? It does produce a whistle sound which is so much fun to watch. Something, our kids experiencing for the first time and enjoying.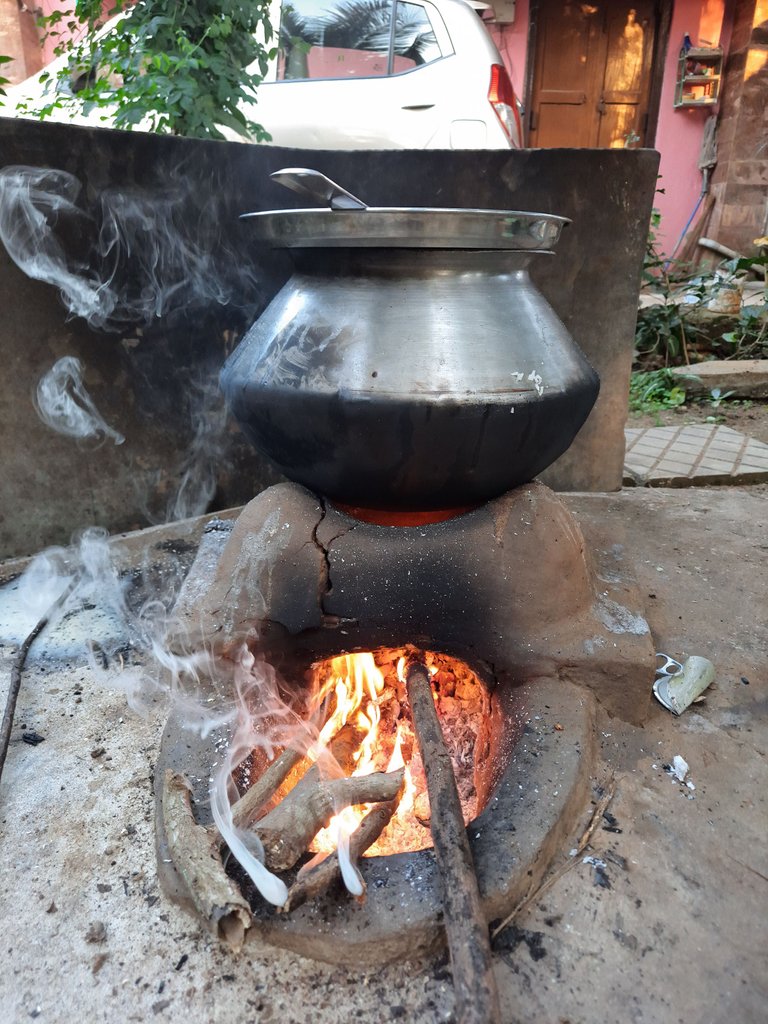 The sweet takes the longest time and its the best fit to be cooked in the chullah as wood gives consistent heat. In fact everything that is cooked here tastes better than what you cook on a gas - only if time permits.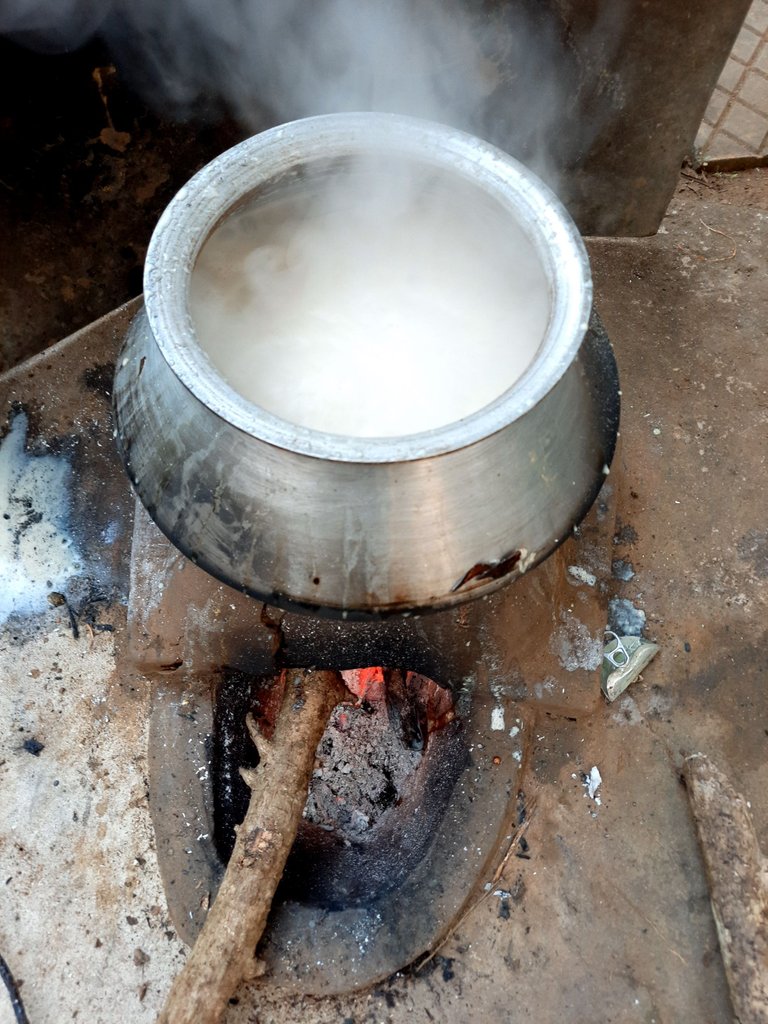 Not many items on menu but it was sufficient for a taste delight - plain rice, rich daal, mixed vegetable curry, sundried mango dish, salad and sweet. From my experience, you enjoy the food most when you have few very tasty items on the menu, unlike a grand buffet, where you literally can eat a little of so many things.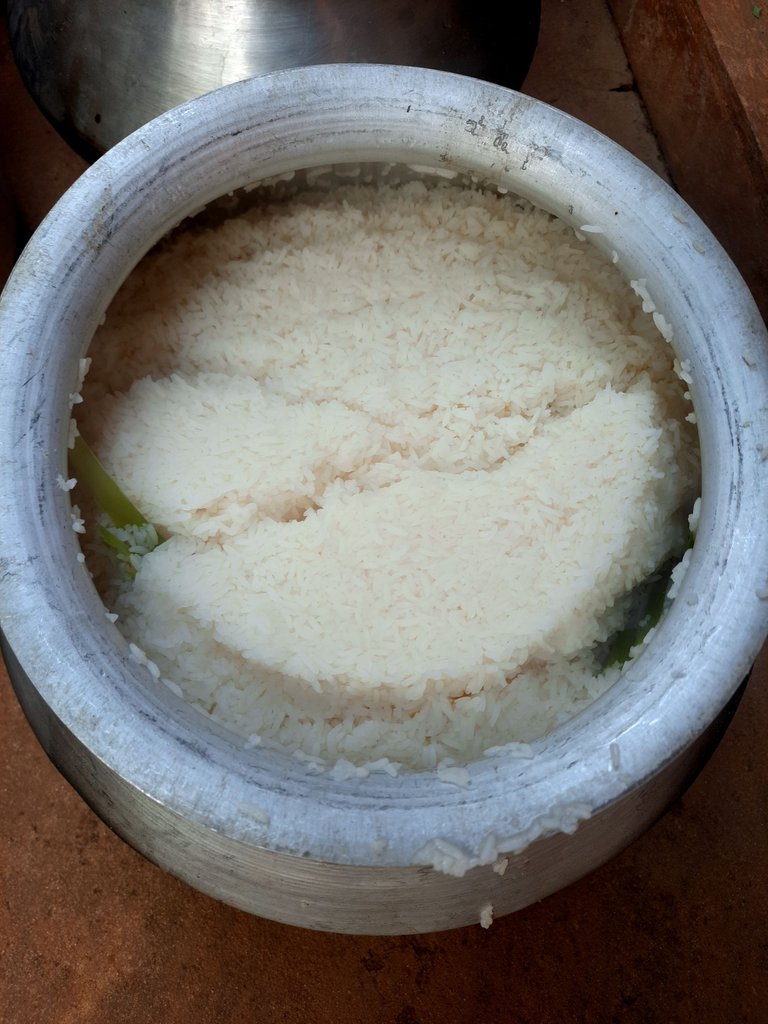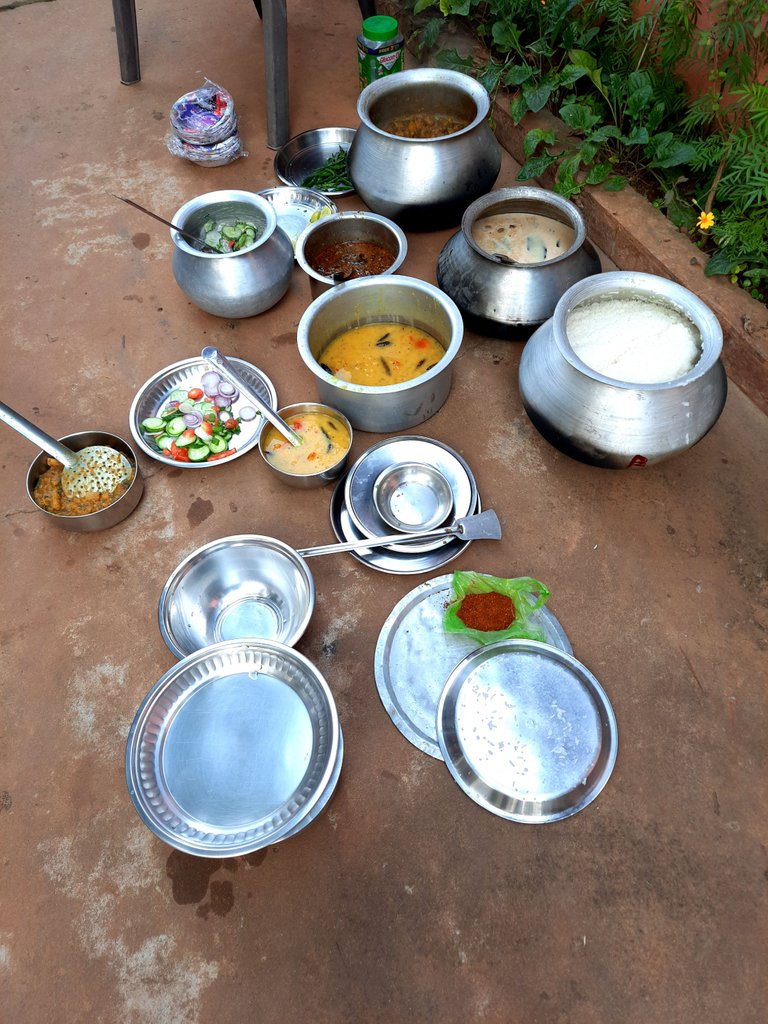 And the most enjoying moment - sitting and eating together.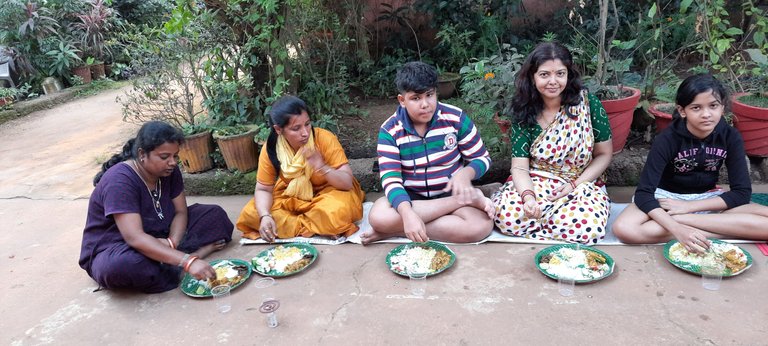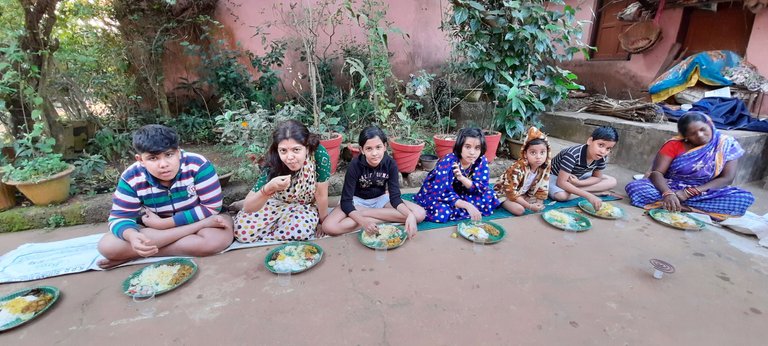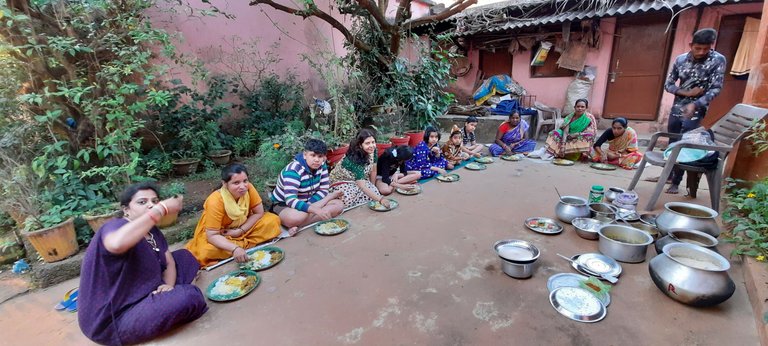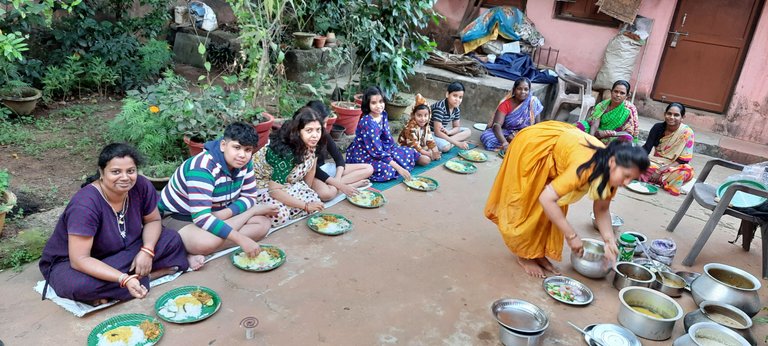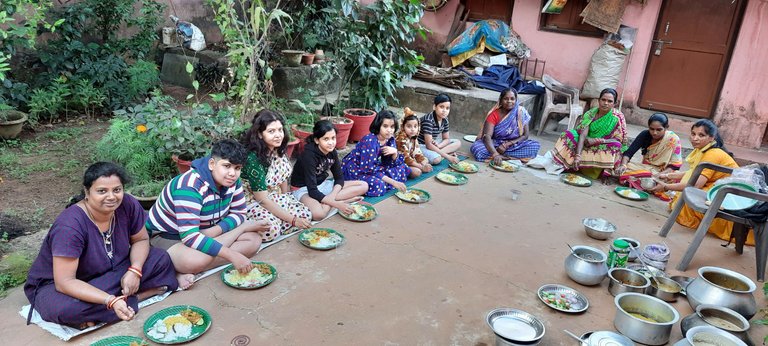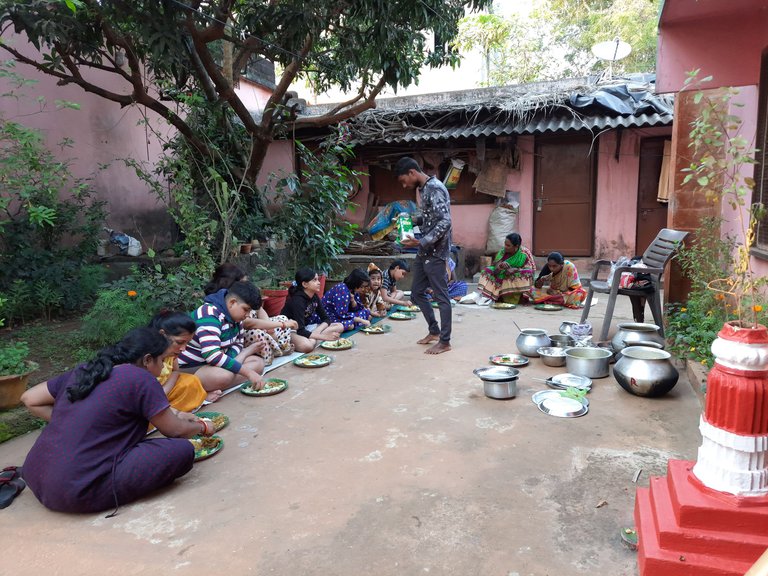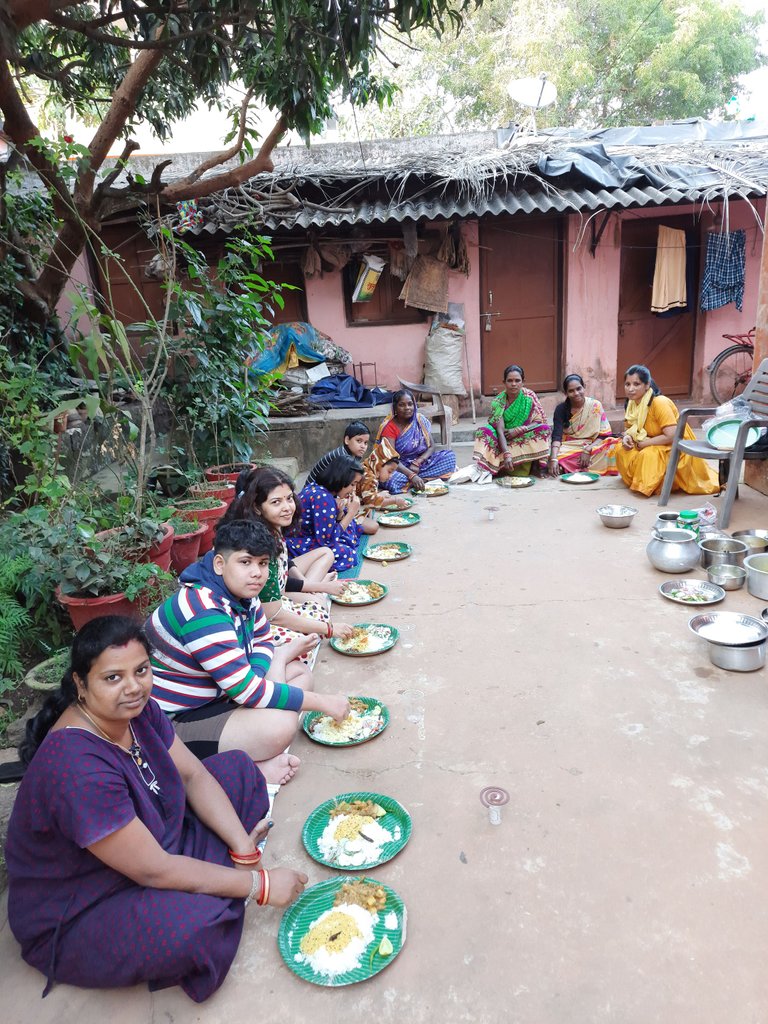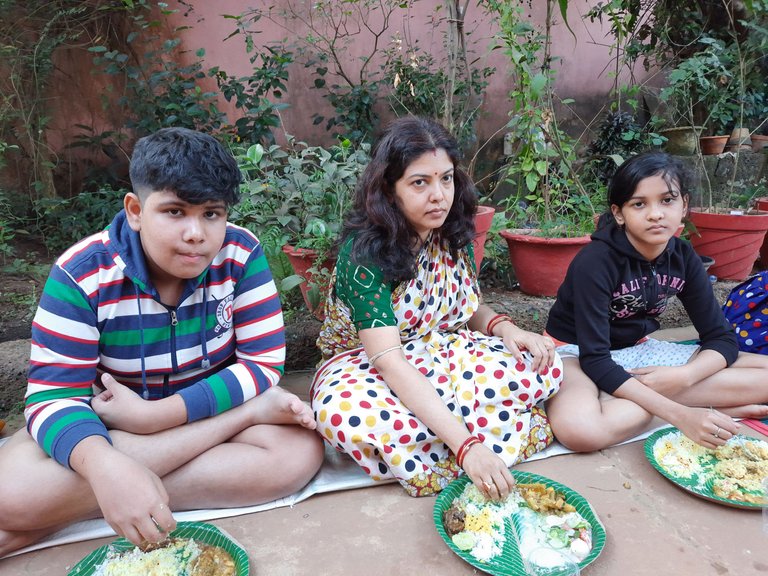 Do you see any difference in the pleasure, because of wealth or status or caste or earning capacity ? All we enjoy at that moment is the food and togetherness.
In city life, you can afford everything and possibly invest solo to arrange a mega function - but the people coming to that feast will barely speak to each other. All they will do is to give you a gift , eat and leave the place. Compare that to this - no amount of investment can buy this happiness. That is why the people in rural are happier than us with less health issues - they live together - something we sacrifice to earn wealth and realize very late in life that the wealth is not going to be of any use at some point of life.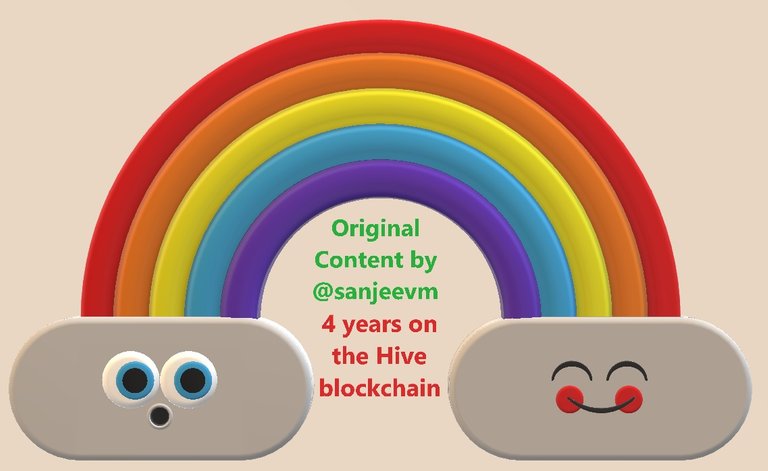 copyrights @sanjeevm - content created uniquely with passion for #HIVE platform — NOT posted anywhere else!