Yesterday was Heritage Day here in South Africa.
Living in a country with such diverse cultures as ours where we have no less than 11 official languages, makes for many interesting and precious interactions, but sadly at times also leads to some awful clashes amongst some people.
The latter we've fortunately not encountered, as we thrive in learning how other cultures live life and we respect the differences, although there of course are some that go totally against the grain!
This attitude however draws the nicest people towards us; even when it comes to our bnb guests!
We are blessed with having two precious staff members, Sibongile Cynthia and Bongikosi, both beautiful on the inside and the outside!
Cynthia is a proud Xhosa from the Eastern Cape and always dresses very stylish. She arrived at work the day before Heritage Day in a chic African outfit called a Shweshwe dress made by a local dressmaker in her area.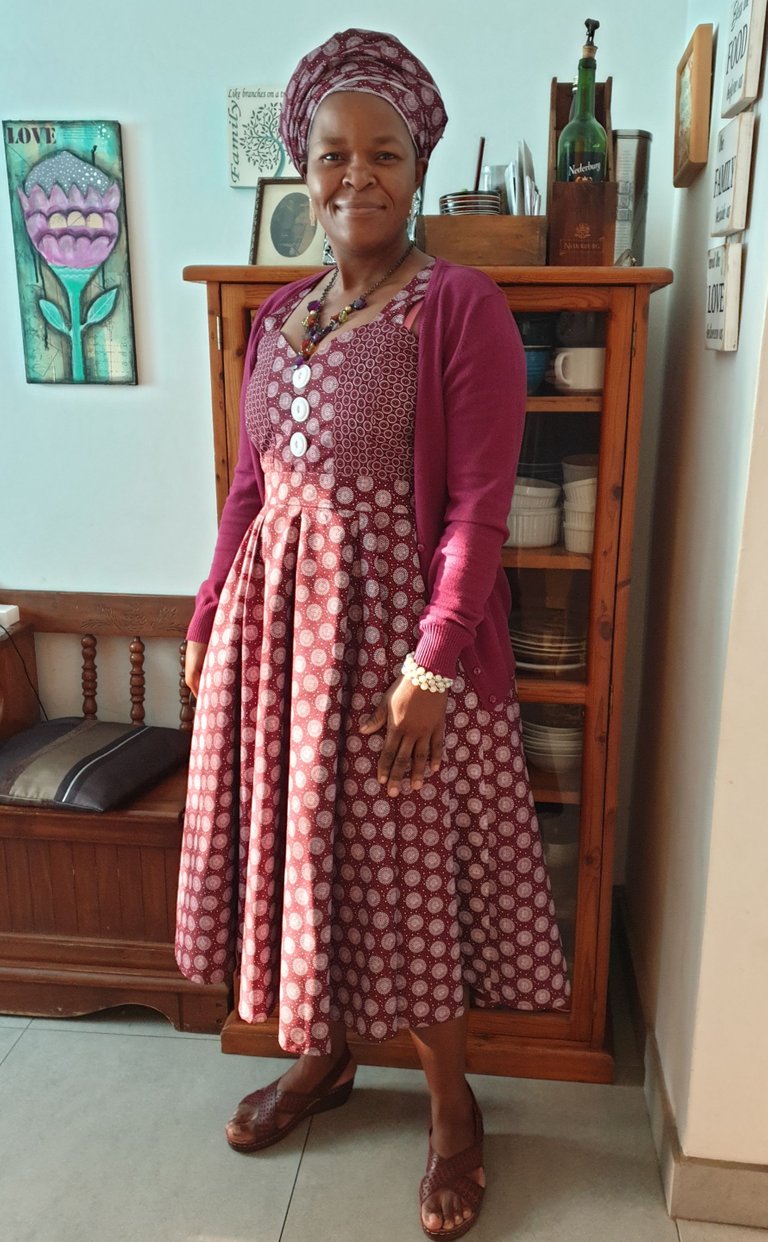 Bongikosi our proudly Zulu gardener from Northern Kwazulu Natal, has the greenest fingers in town as everything he plants, just thrives!
He also is the very best multi-tasker as he takes over some of Cynthia's roles when she's not around; a true all-rounder and perfectionist, just like Cynthia.
Here he is standing with a little gift he made for hubby using colourful recycled telephone wire.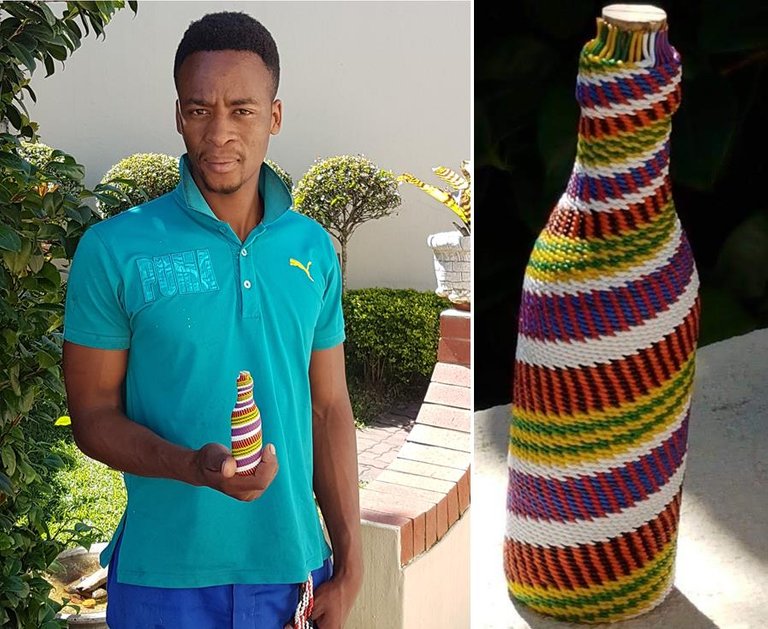 ---
We had a busy week starting off with the AGM of our local Tourism Board.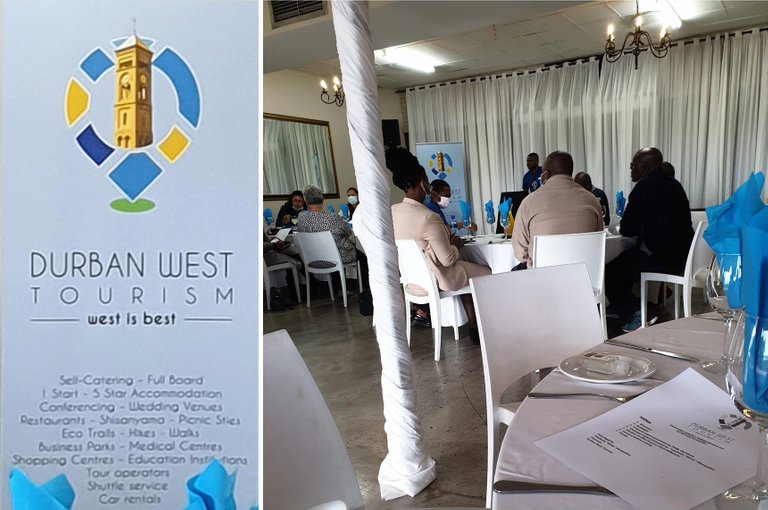 It was sad to learn of the number of casualties as some businesses simply could not survive Covid lockdowns, and others shared their frustrations with the sad state of affairs with regards to streetlighting, squatters spreading into the suburbs, refuse being left on the side of the roads etc etc due to slackening of our local municipal services still blaming lockdown; yet the Golden Mile is looking sparkling clean as that is Durban's main tourist attraction!
Fortunately we don't have those kind of problems in our quiet suburb which is a mere 17 kilometres from the Golden Mile.
Our meeting was held in the grounds of the Westville Country Club, which houses many activities, the largest being Varsity College as well as the WCC Eco Trail.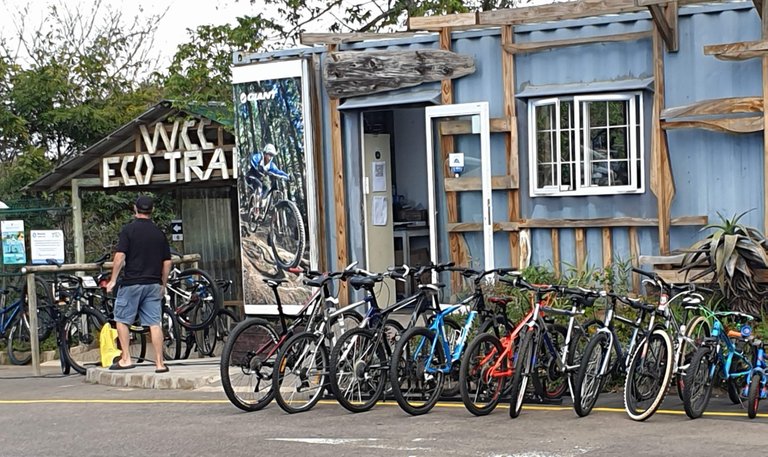 We say Durban West is one of Durban's best kept secrets as we are central to the beaches and the inland attractions as well.
It was interesting to note that there were quite a couple of silver-haired retirees-now-bnb-owners at the meeting!
We thankfully are being kept busy in our bnb with business guests and the current ones have been extending their stay, so I had some juggling to do to make space for the weekend guests.
---
Back to South African Heritage - we have been blessed to have met people from many cultures, and Durban being the area known to have the largest density of people from Indian descent, we have a couple of very good friends who still follow the culture of their forefathers' homeland and we've experienced the food and their traditional special celebrations.
We were invited to the wedding celebrations of our very good friends whose daughter was getting married some time ago.
The night before the actual wedding ceremony, a big jovial party is held at the bride-to-be's home as well as the groom's; her friends and family attend her celebration and we were part of that.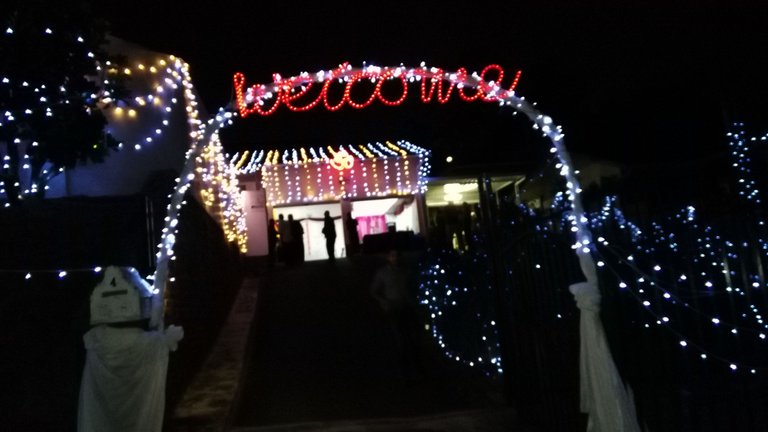 The house is lit and looked very festive from outside already, and the food was just out of this world, a delicious spicy feast, my absolute favourite food! They even had a band playing traditional music which made it really festive.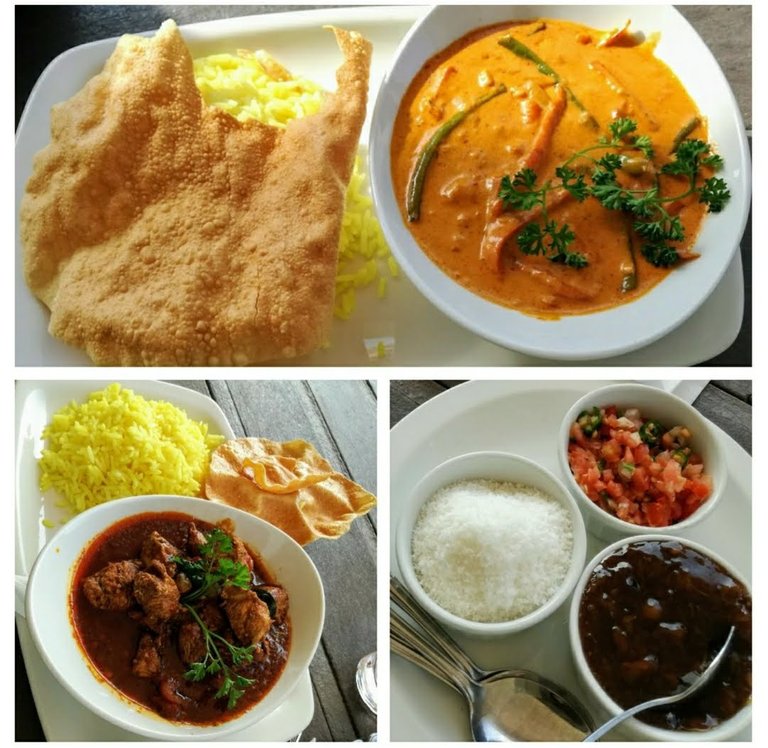 I met the kindest lady who insisted I visit her the next morning and try out a Punjabi, a traditional outfit I could use for the actual wedding ceremony the next day as we were both the same size! It really added to the fun and splendour of the occasion as my outfit would have been very boring in this sumptuous setting.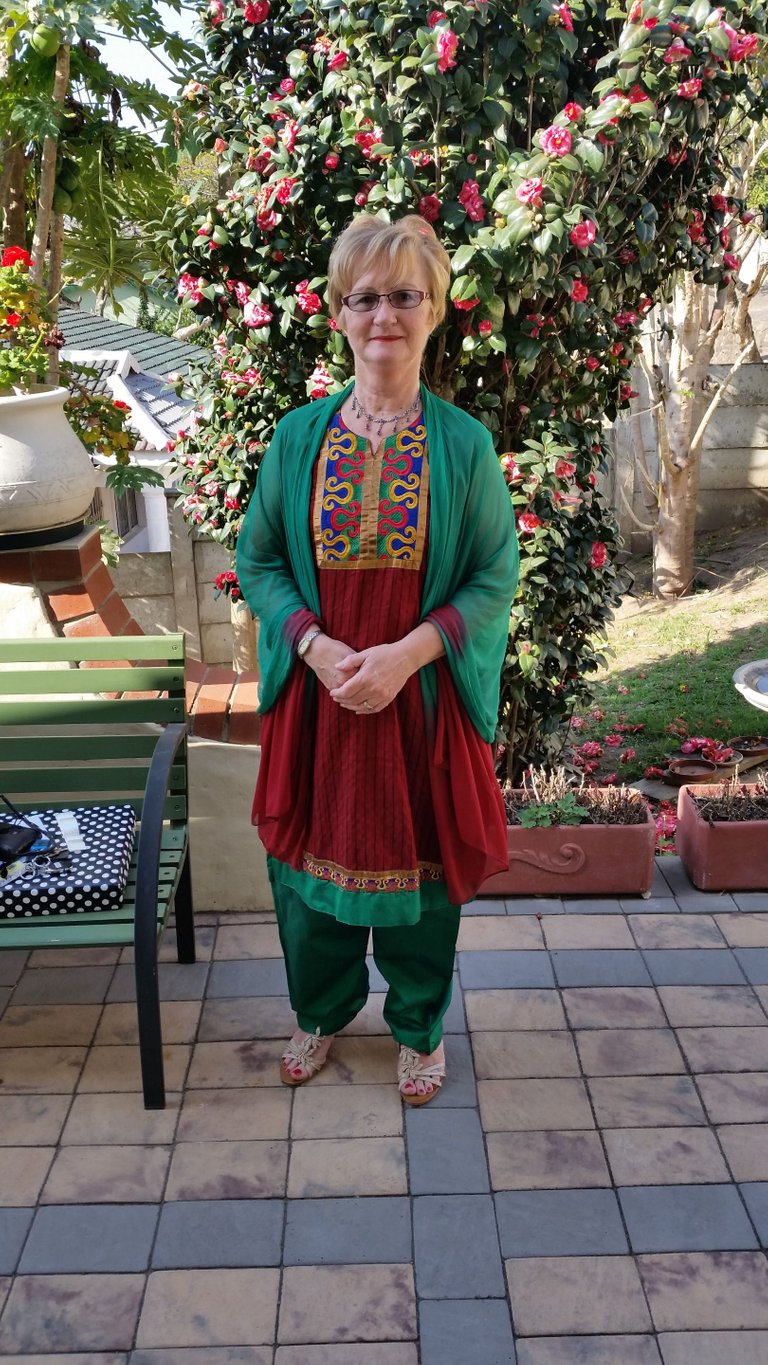 One of my friends had her hands painted with Mendhi, which is a traditional form or body art used for special occasions like weddings, Diwali etc and looks really very pretty and festive!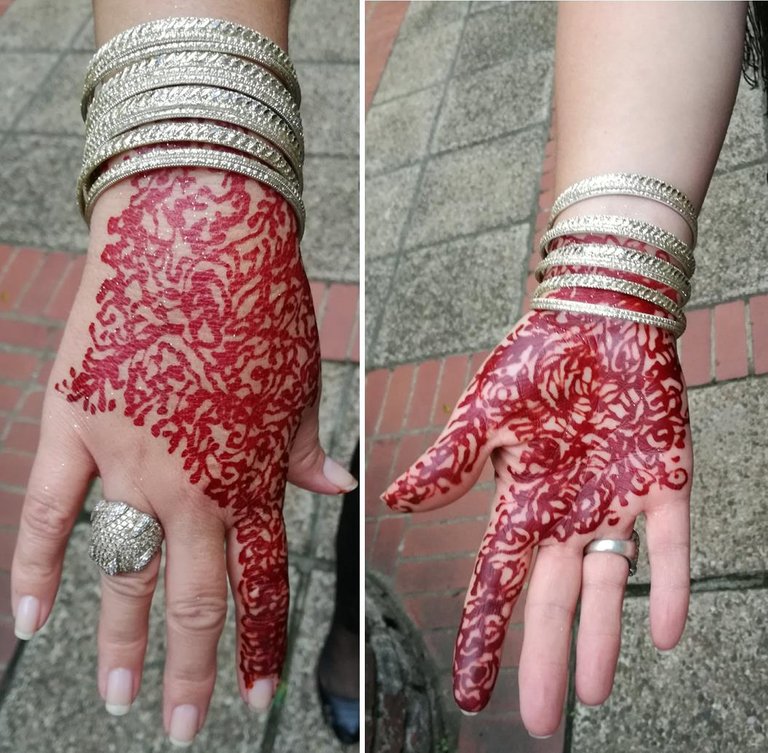 The actual wedding venue was spectacular, but it was a more sedate occasion.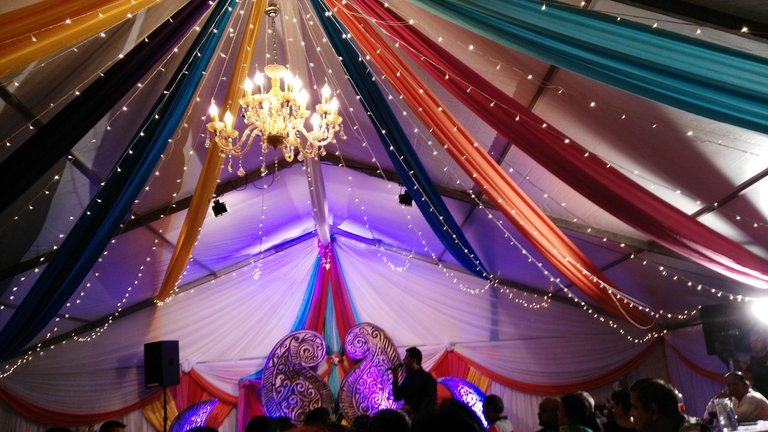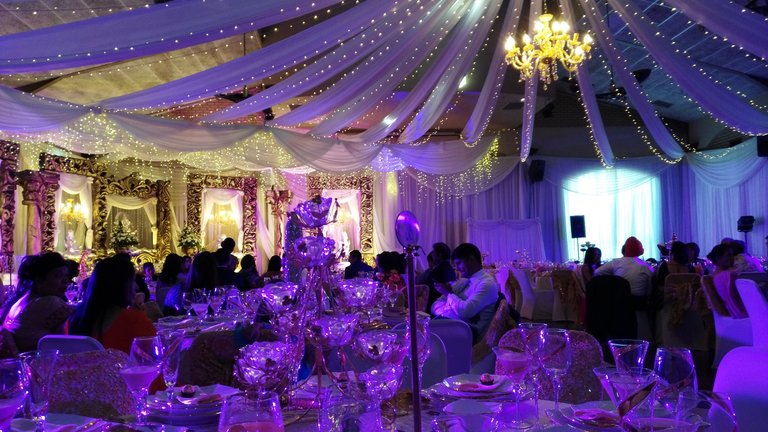 The proud father walking the gorgeous bride down the aisle.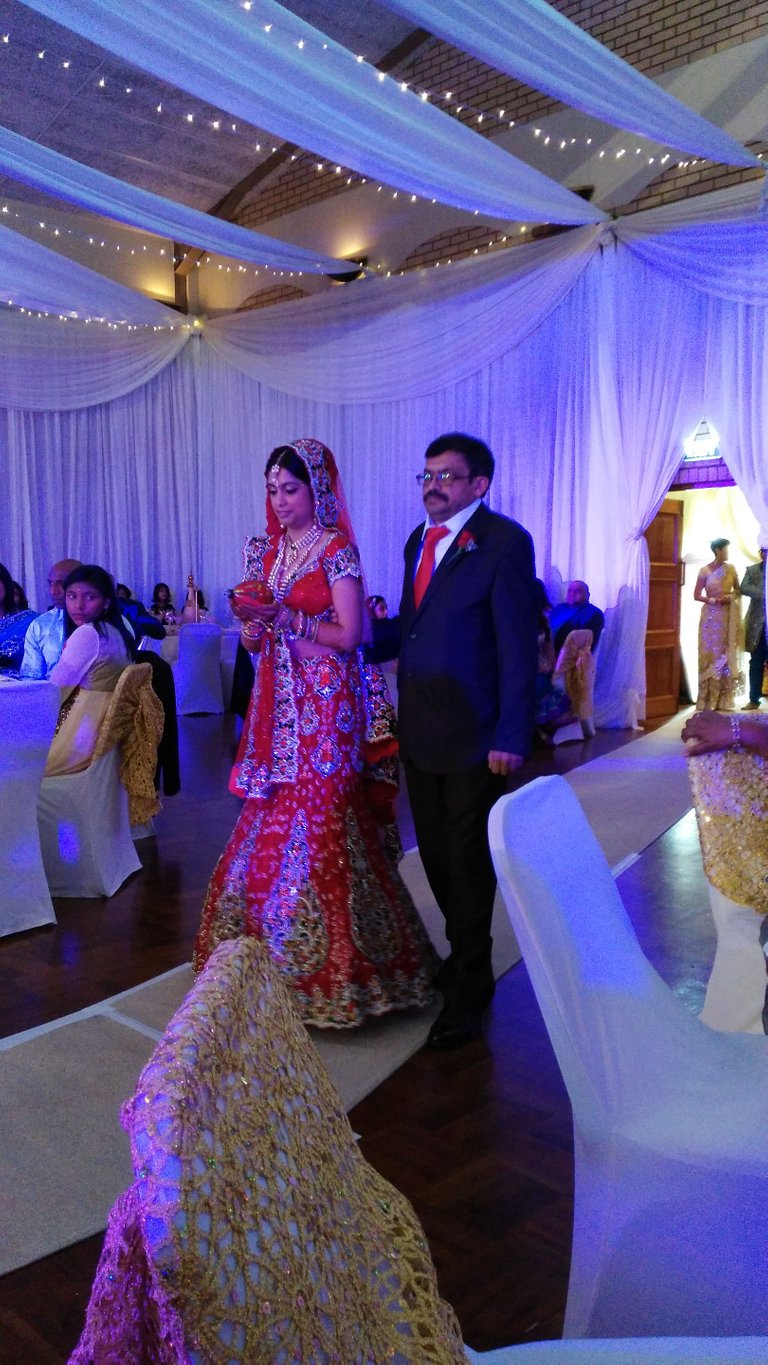 The ornate wedding gown was very different to our tradition; here is my late aunt, my cousin and her daughter in a traditional white wedding gown; both brides beautiful in their own way.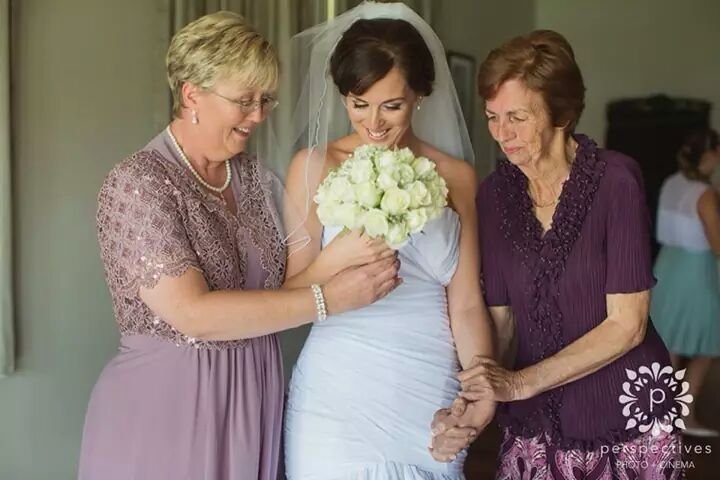 ---
The day before Heritage Day, a friend and I took a drive to the Kloof & Highway SPCA where they serve the very best apple crumble with cream, plus we both managed to get some real bargains to take home. I drove as she is afraid of the infamous Field's Hill, something I have been avoiding as I've been having some real scary little health incidents so will be seeing a neurologist next week; I was 100% fine that day, but on Heritage Day ended up at the doctor's rooms, again, so I will not sit behind the wheel of a car for a while until I know exactly what's happening to me; nursing Mom and neglecting my own health was not a good mix!
Sorry to end on that note, but that's why I've been so quiet here on Hive this past week.
Have a wonderful weekend everyone!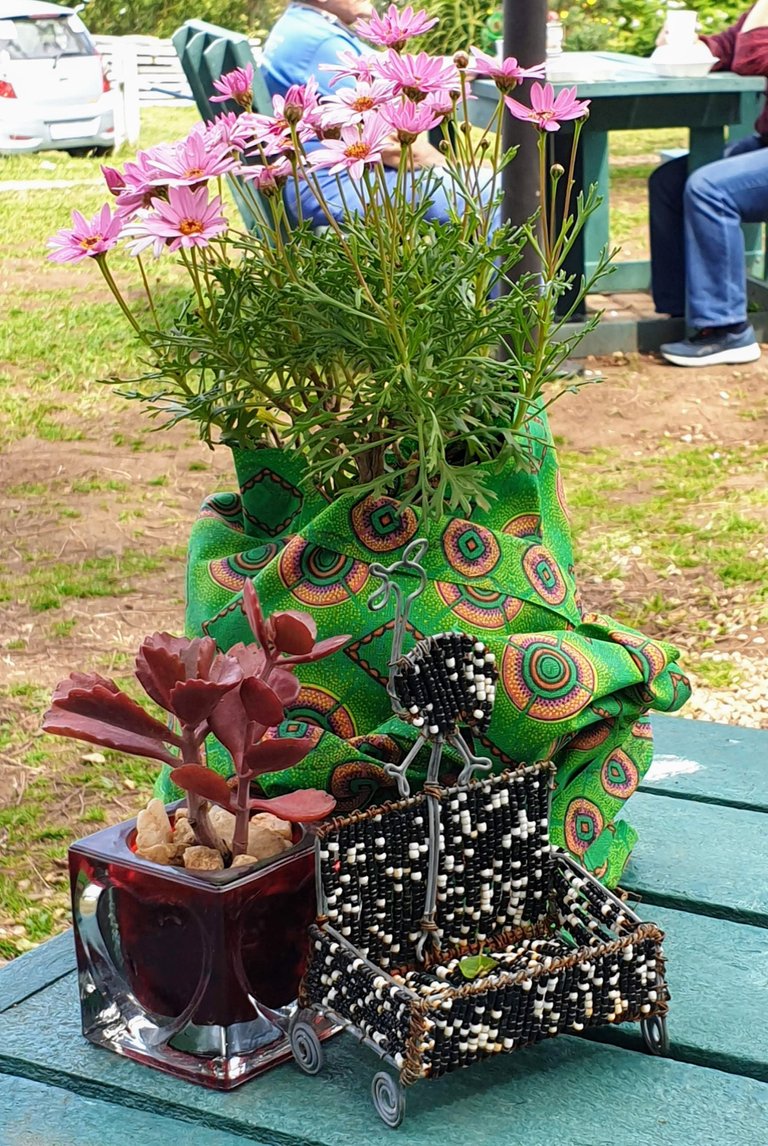 Banner created by @zord189


Original Content by @lizelle
Thank you for stopping by
Copyright @lizelle – All Rights Reserved


Do you know this Badge?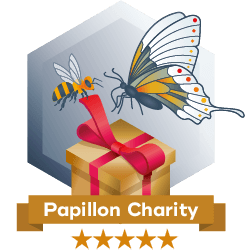 It says "Thank you for partnering with the Papillon Foundation by participating in the
Weekly Hive Charity Giveaway."
Do you want this Badge?
If you like this badge and if you want to help too, you can learn more about @combination and the badge in their blog post:
Some Exciting News! Badge release!


CLICK IMAGE IF YOU WISH TO JOIN SILVER BLOGGERS: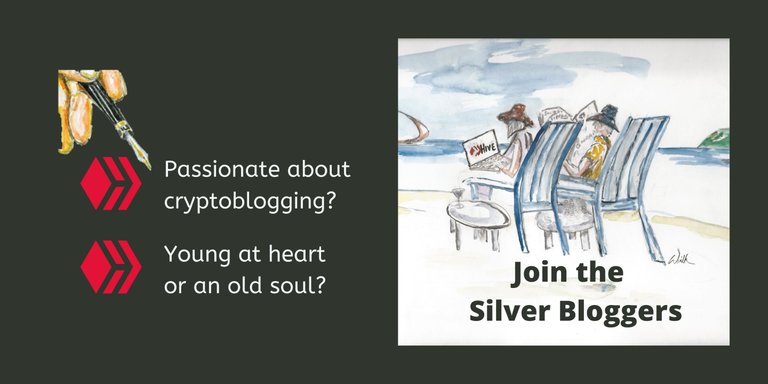 Artwork by @artywink
---

Banner created by @derangedvisions
JOIN Hive using my referral LINK