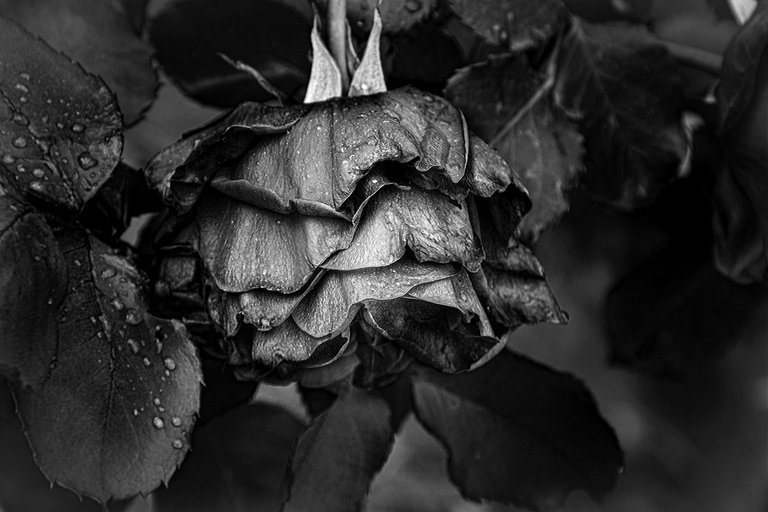 A number of years back, after my 42nd birthday, I picked up a t-shirt from K-mart.
It wasn't until I put it on the next day that my wife sent a smirk my way.
"Silver hawk," she smiled. I hadn't registered what the ornate, hard-to-make-out writing had said when I purchased the shirt. But there it was. In massive 140 font.
"Silver fox," I replied. But it was a half-hearted effort. George Clunie I am not.
That conversation stuck with me for a long time afterward. You see, I'd often find myself thinking, about life...about aging, how I was literally starting to turn silver...about experience and wisdom, and how I was living the best of both worlds - gaining wisdom whilst retaining my youthful looks.
See, deep down, although I felt young (and still looked young) in many ways, I felt rather old, and even a bit wise. My knees were starting to go, as were my eyes. But hey, I'd experienced quite a lot.
A new car...of course
However, I must say, that unfortunately my 42 years of experience didn't stop me from making an impulse buy on a new car a few months after the aforementioned t-shirt situation.
"Midlife crisis," said a friend, nodding like yoda.
I denied it. But it was true.
Mortality was creeping up on me, placing its hand upon my shoulder like a reaper. It woke me up in the night. My youth felt so recent, yet it was literally decades ago. I don't know why that thought affected me so much.
But it did.
Here I was, analyzing my life, looking back at all that had happened. Why is it that we so often focus on the negative, like being visited by the grievance collector who's been lurking there in the recesses of the subconscious, only to arrive at the doorstep of consiousness displaying the long list of life's ills that you've suffered? Naturally, I distracted myself and went and bought a new car.
Getting wiser?
You know, I'd once prided myself on my wisdom. I was often termed 'wise' by others in my early 20s. And boy did I have an ego. I really thought I was wise beyond my years. I mean, I read up on Eastern mysticism, Taoism, Krishnamurti and philosophers, modern and the ancient greats. But I didn't know what I didn't know. No disrespect to my younger self - I did the best I could with the tools I had - but I was very fresh indeed, with so much to learn. I made so many mistakes and burned so many, and more often than not I burned myself.
Still learning
And I still feel like this, so much to learn, each and every day. I'm still making mistakes aplenty, though a little less these days, methinks.
The fact that I could reflect, and see my car-buying behaviour for what it was, a coping mechanism for life's changes and all the stress they bring - meant I could rationalize it, and recognize when it was happening again. I was accepting my feelings AND confronting and responding to unhealthy coping mechanisms that crop up in the future.
By seeing my behaviour for what it was, I could ensure that the feelings didn't get locked away too deep, that I could still coax them out, to soothe myself...to say, "Hey, it's ok. You will be ok. You'll get through this like you got everything else. You can learn. You can do it." Talking about it helps (thanks for this platform to share!)
Accepting the gifts of aging
And so, along with a little wisdom acquired along the way, I'm learning to fully accept that though my body is no longer what it once was, that's kind of the point. Indeed, grey hairs and wrinkles, aches and pains, are all par for the course when you're getting on. And while I try to look after my body and mind, heart and soul; for there's no need to speed up this aging process when it can be helped, I know that the changes will continue to happen.
And that's as it is to be. You see, they're all indicators, of how far I've come, of how much I've lived, of lessons learned.
They remind me of those whose teeth have done them a great service, long worn away after breaking down the essential nutrients needed to sustain life, and of those who have long-since put their feet up to take stock, after a lifetime of running around after others. They remind me of the mothers I know who proudly display the silver jewelry of birthing stretch marks they earned when their bellies were stretched to make space for the precious life growing within.
I guess that's how I look at the changes happening to me. I've birthed precious experiences, some painful, but all of them vital for growth and learning.
So precious indeed.