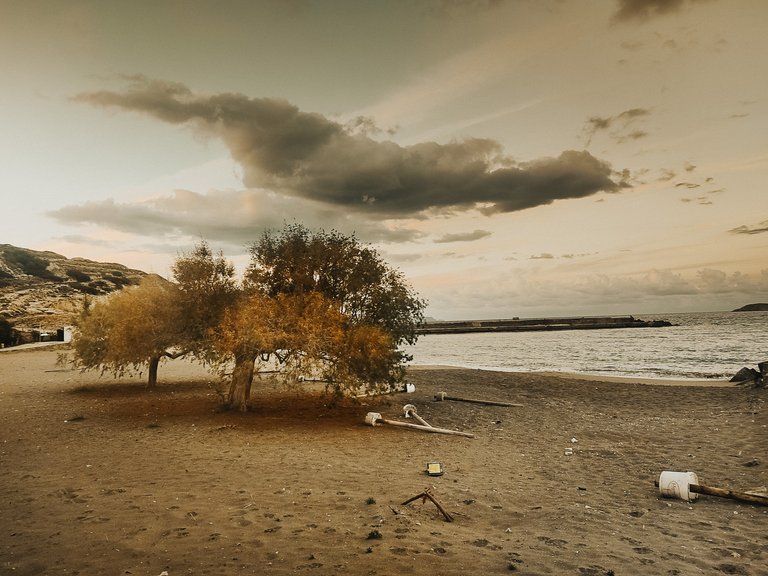 Seaside resorts in winter, give me a sad but sweet feeling. The inevitable negligence, the forgotten accessories and the moody weather goes alongside with the echo of happiness and summer carelessness that is still vibrating in the air.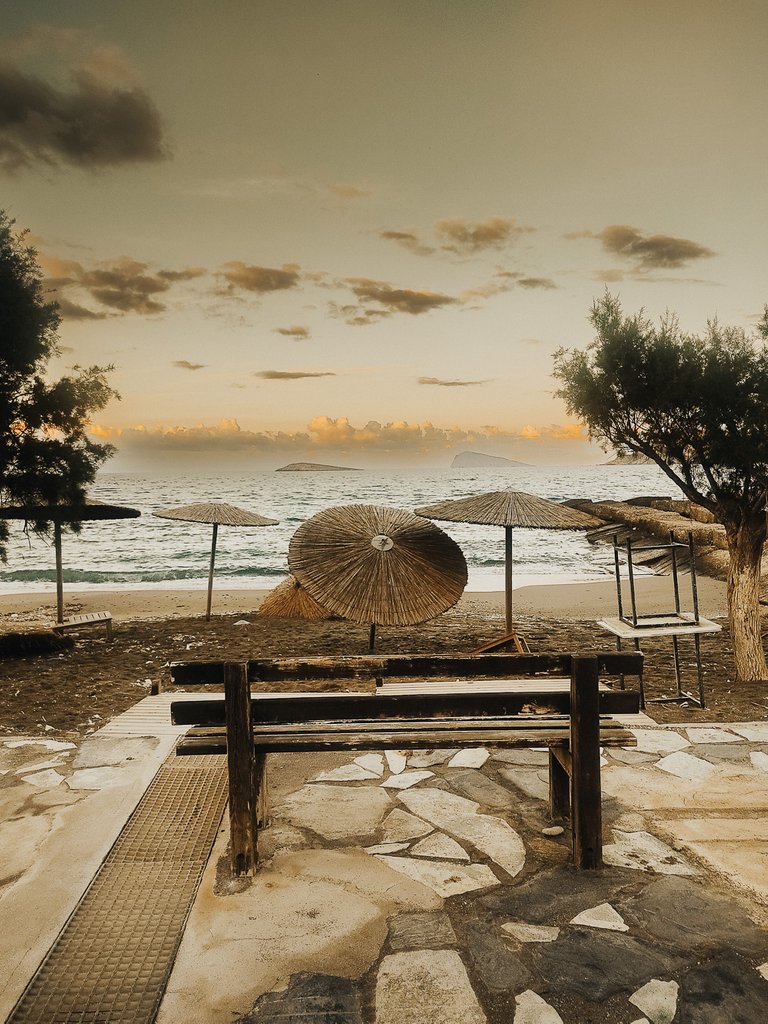 It is the same place that everyone is going to unload the burdens of a difficult routine but then again, it is not!
It looks like something is going terribly wrong but at the same time it is divinely peaceful!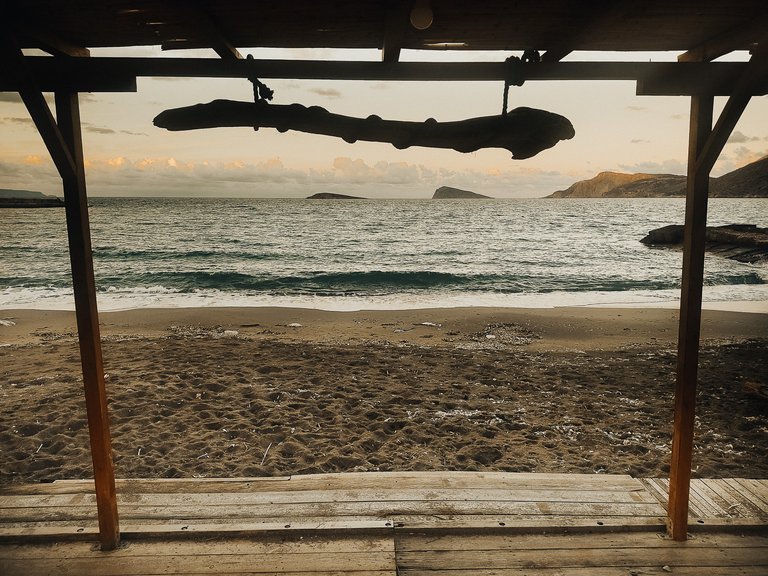 And when the evening light starts to fade away, it is the time that the photographer in me, is shouting for a chance to capture the moment. Even whilst I was there for a short walk before dinner, without my camera!
But when the desire is there, the equipment is irrelevant, the phone will do the job just fine :)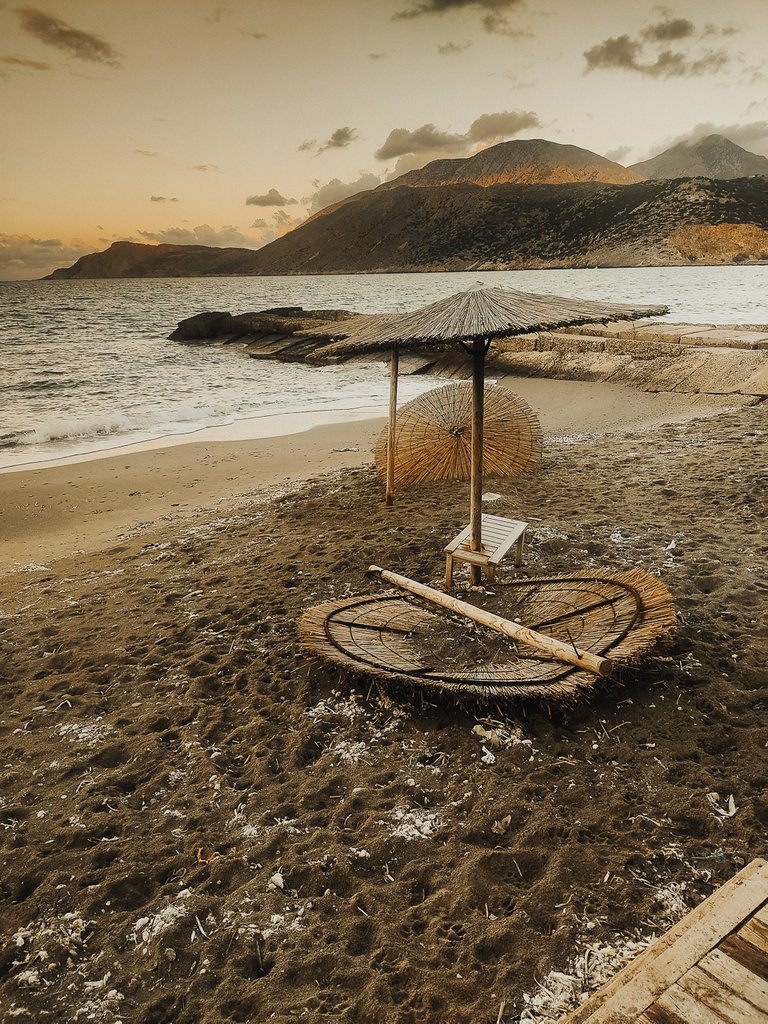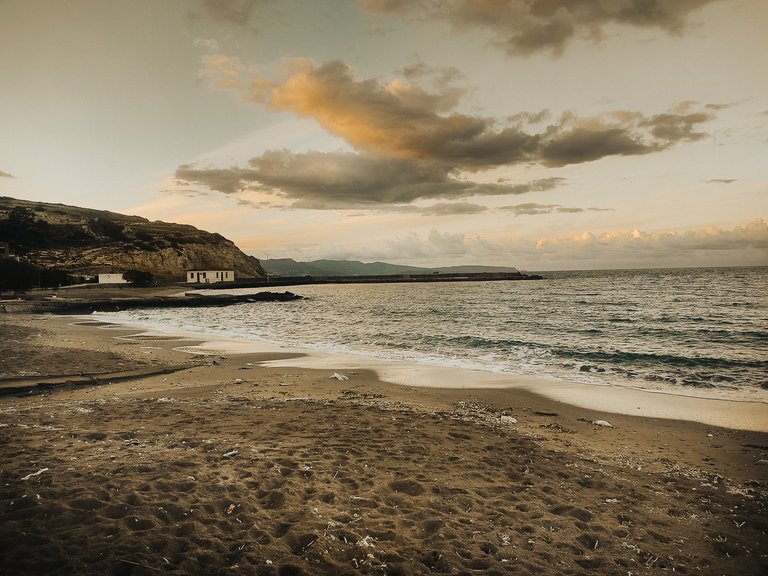 Of course I would prefer to have my dslr with me but it was either the phone or no pictures at all. Which means that I didn't really have a choice :)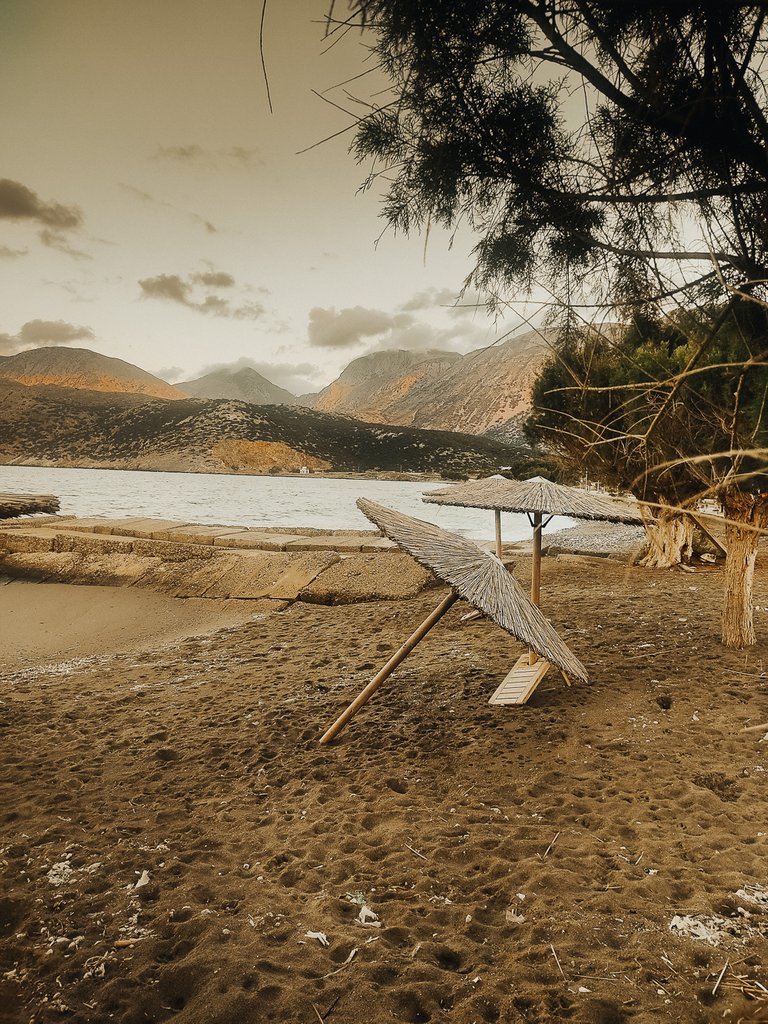 The location is called Pacheia Ammos and you can find it on the north coast of eastern Crete. It is a small resort, not too beautiful, not too important but it is close to our home and we have friends living there, so we love it :)
Plus that you can find right on the beach, one of the very best taverns of the area!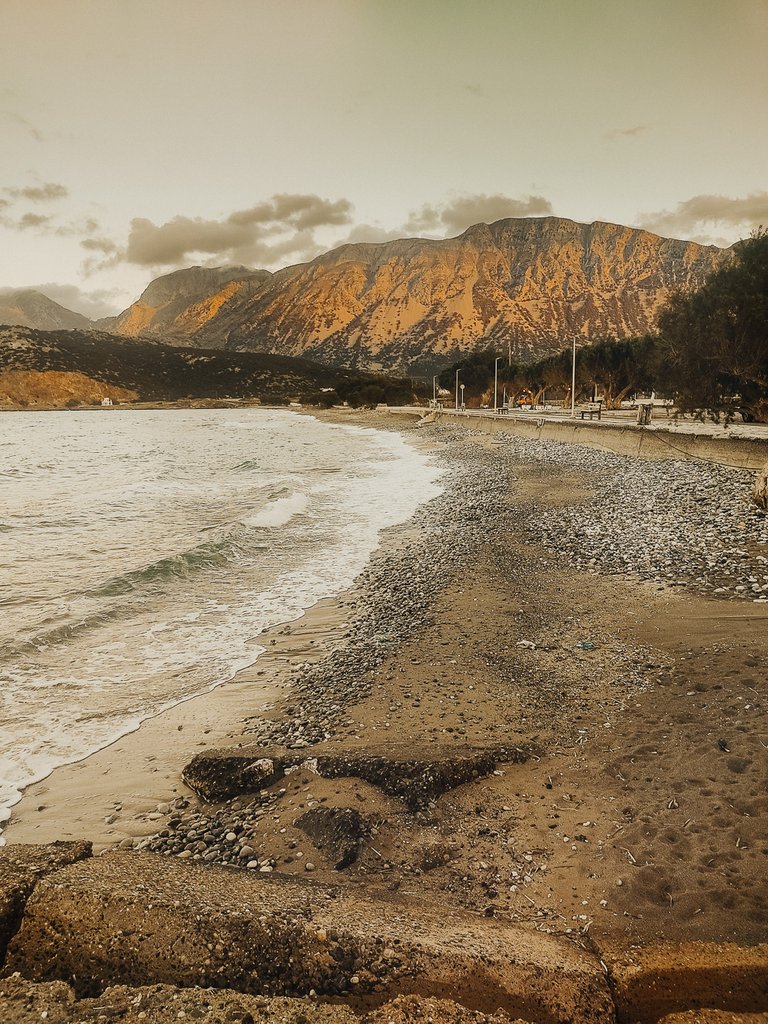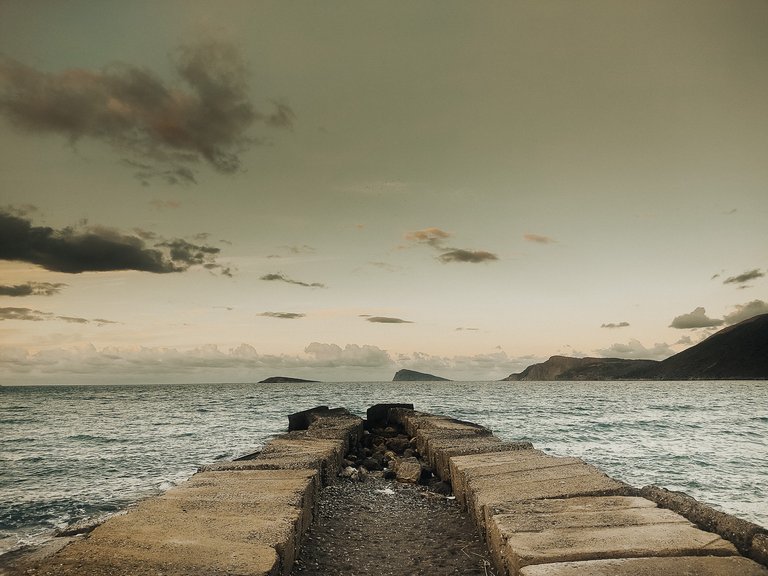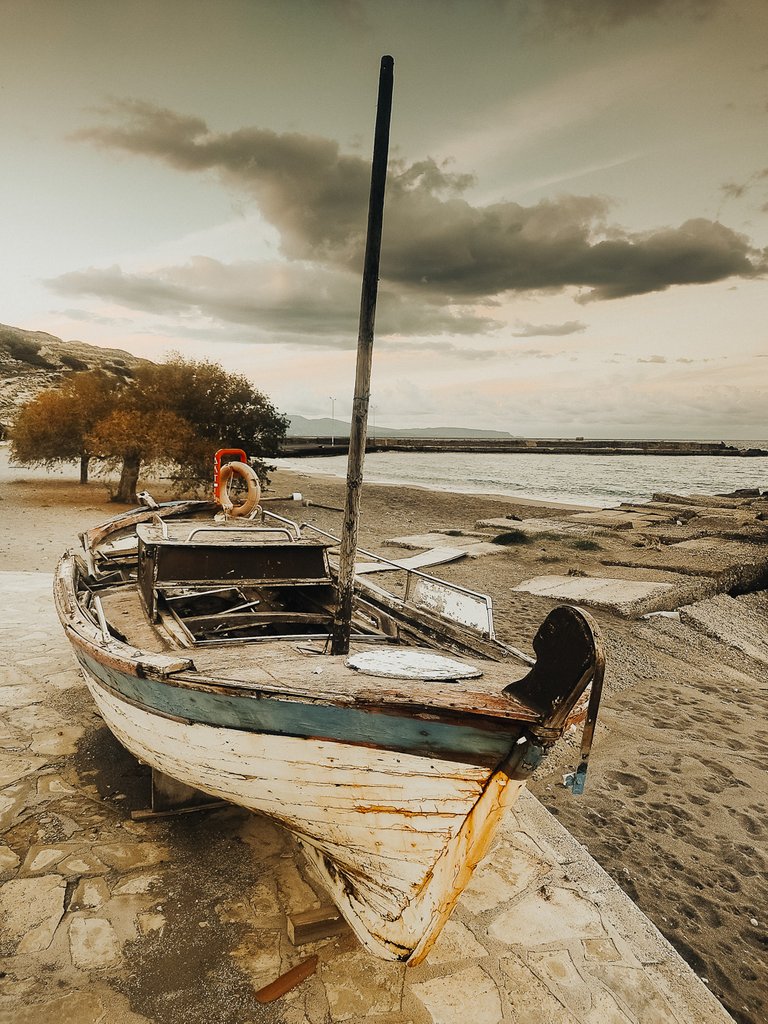 The last picture is an inscription on the wall of a coffee shop. Obviously not from the owner of the shop but from someone passer-by that felt the need to leave a mark behind. It is a few lines from the Greek poet Odysseas Elytis. I don't dare to claim that I can translate a poem but it goes something like this:
In heaven I have marked an island
indistinguishable you
and a house on the sea.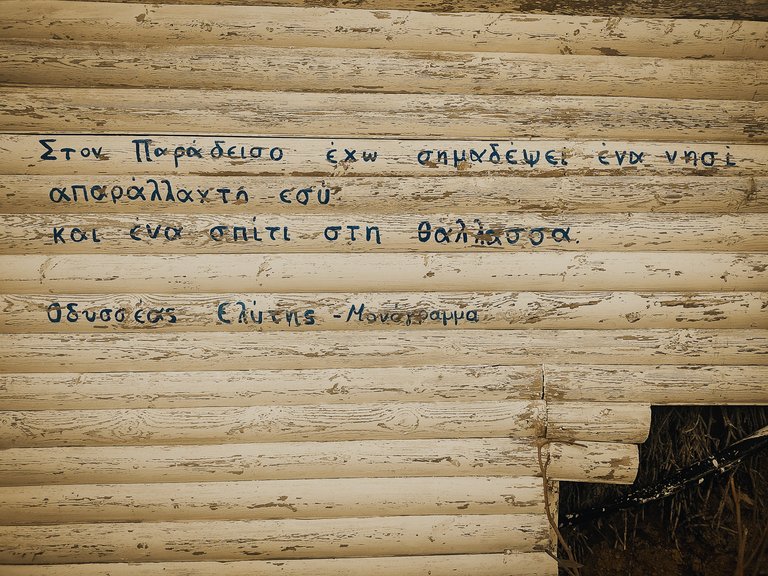 ---
I have to give credit for the idea of this post to @soulsdetour for writing a few days ago the Remains of summer - a conceptual walk along the beach.
---
I took the photographs with a Xiaomi Redmi Note 9S and edited them in Adobe Lightroom Classic.

All the pictures and the words are mine.
Thank you for reading and if you want to know more about me you can check out my introduction post.
Commenting, upvoting and rebloging are highly appreciated!