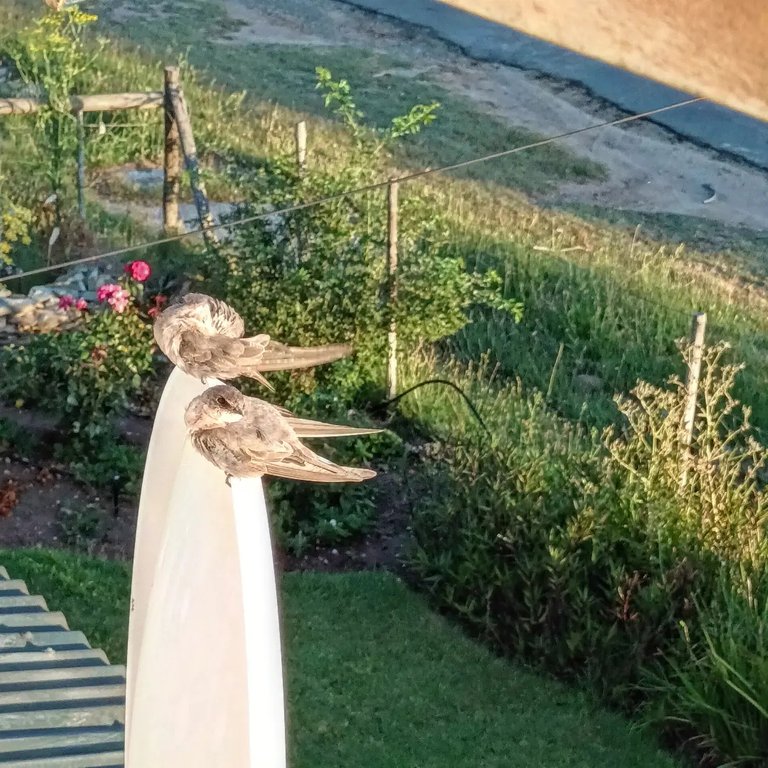 It's marvelous having another Martin pair performing their morning ritual on the satellite dish outside our bedroom window.
Preening is a serious matter.
Princess Pearli has - happily - been around a lot. This was how her day began.
Yes there was a lot of washing going on...
No duck eggs this week
We are in the throes of a heat wave which is only going to intensify in the next few days, so salads it is. Last night's eggs were a combination of my friend's little free range and commercial. Visually, you can spot the difference because hers are smaller. They "behave" differently, too, in that they are easier to peel and the shells are harder. One had a hairline/toe crack which had no impact. Not so, the commercial egg.
Why the commercial eggs and no duck, even though they are in season? P is self-isolating. Her partner has covid. All things being equal, and assuming she continues symptom free, there could be more duck spam (just to annoy my Scottish friend) next week!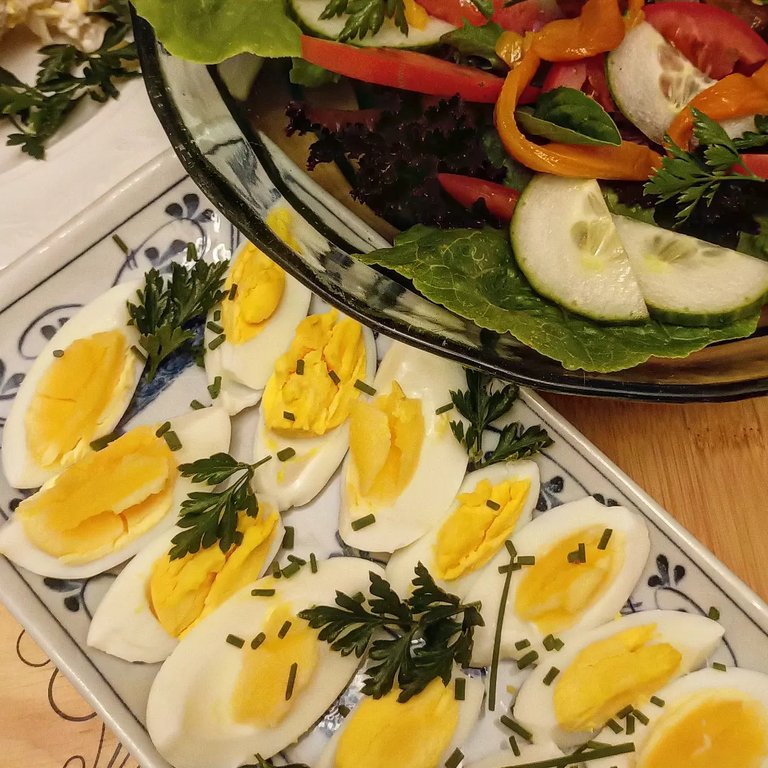 Oh, and notice the roasted pepper on the salad. It's going to be a thing for the next while.
Until next time, be well
Fiona
The Sandbag House
McGregor, South Africa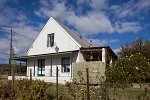 Photo: Selma
Post script
If this post might seem familiar, it's because I'm doing two things:
re-vamping old recipes. As I do this, I am adding them in a file format that you can download and print. If you download recipes, buy me a coffee. Or better yet, a glass of wine....?
and "re-capturing" nearly two years' worth of posts.
I blog to the Hive blockchain using a number of decentralised appplications.
From Wordpress, I use the Exxp Wordpress plugin. If this rocks your socks, click here or on on the image below to sign up.

Join Hive using this link and then join us in the Silver Bloggers' community by clicking on the logo.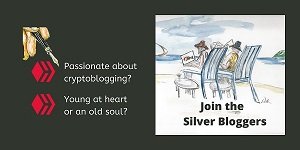 Original artwork: @artywink
lastly, graphics are created using partly my own photographs, images available freely available on @hive.blog and Canva.