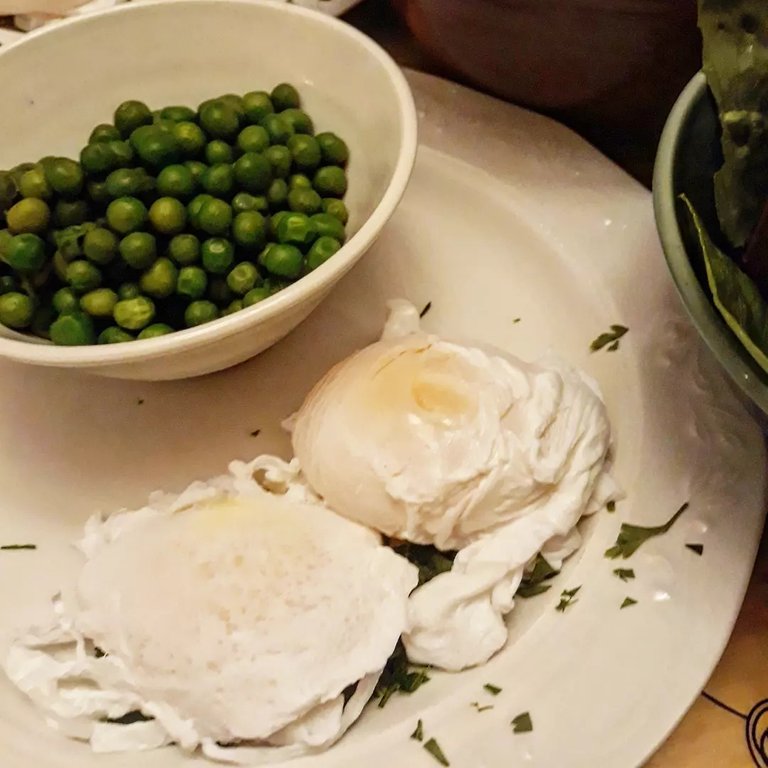 After the heat of the last week and Wednesday's drama, yesterday was a lot cooler. In every sense of the word. It called for comfort food, some of which (wedges) cooked itself while I started the rolls for Saturday's market.
We're still getting duck eggs. I plan to, for as long as the ducks lay. Folk have been asking about the difference.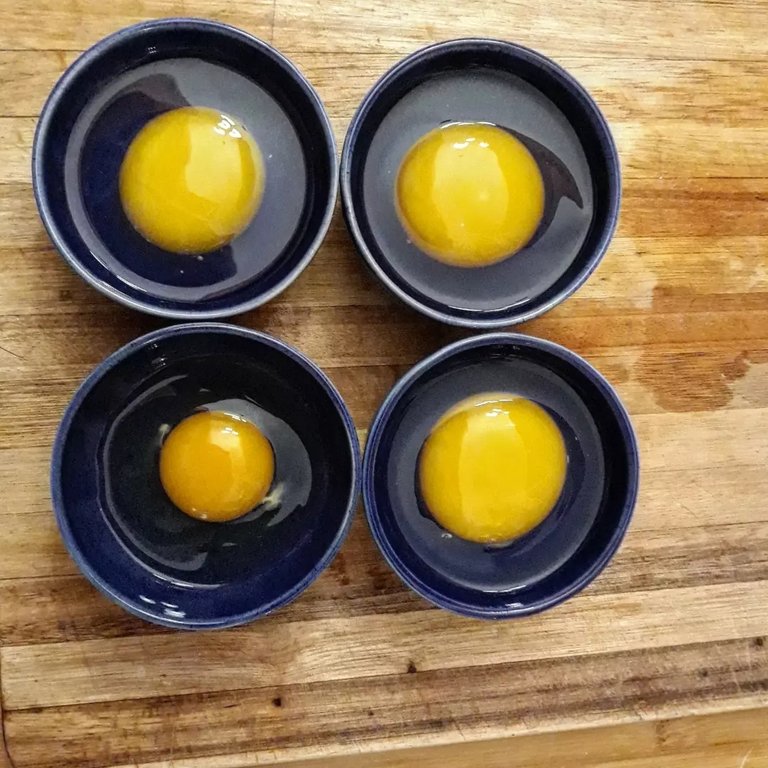 Much more yolk (the best part IMO) than hen's eggs - only one of those four - easily spotted. They are also fattier so besides being more rich, cook more quickly. Oh, and they make great pasta.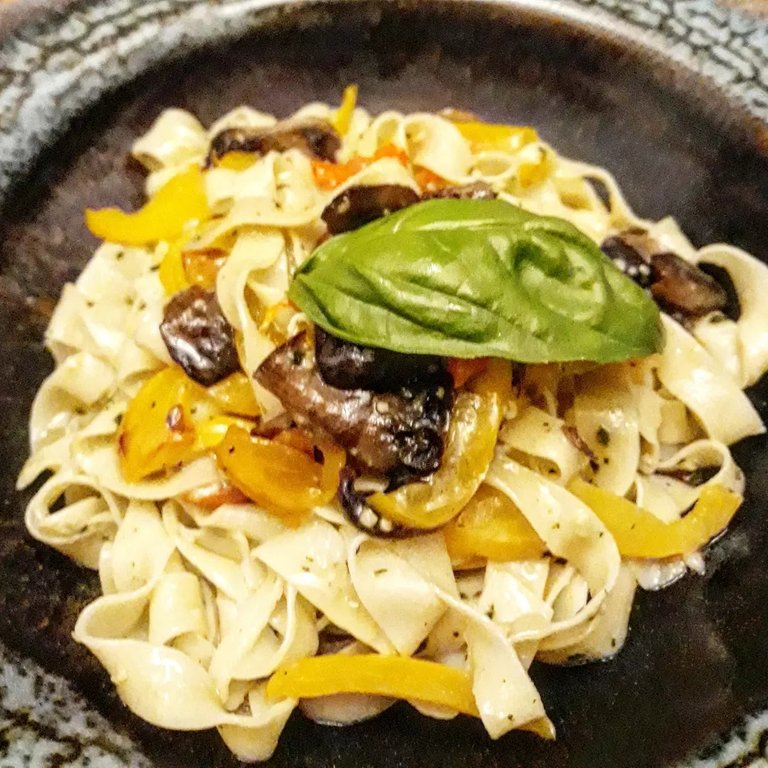 Wednesday's pasta supper. I always make our pasta and this week, with a duck egg. It doesn't make much difference to the flavour, but does - if you pay attention - to the texture. It cooks more quickly and is a bit more (you gotta pay attention) al dente. If that's the right word.
With it, basil pesto, yellow and red peppers and mushrooms.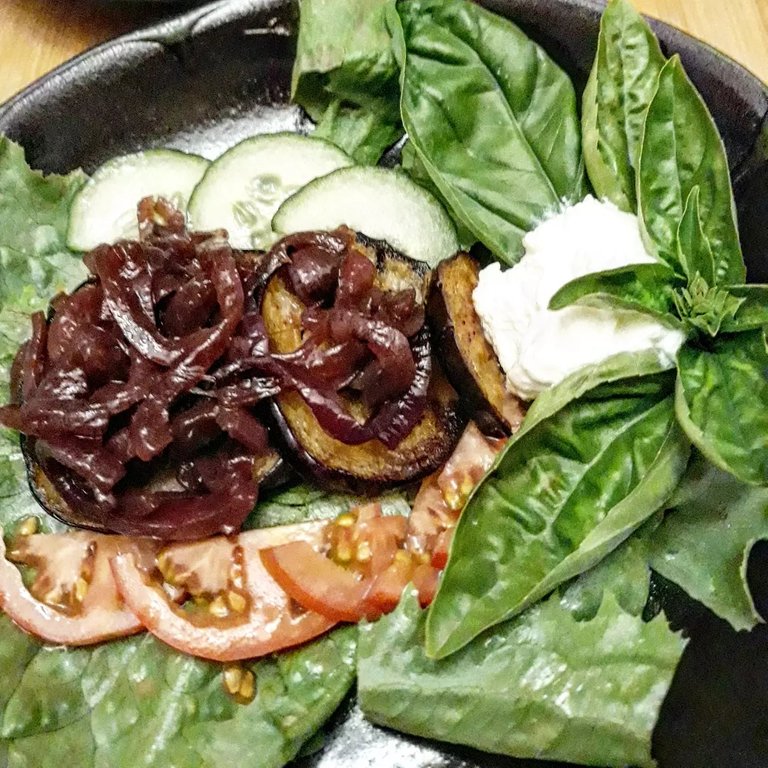 The salad: a bed of garden lettuce, basil, brinjals, tomato and cucumber with red onion and olive marmalade and homemade cottage cheese. The marmalade was left over from Saturday's market tarts (a future share...).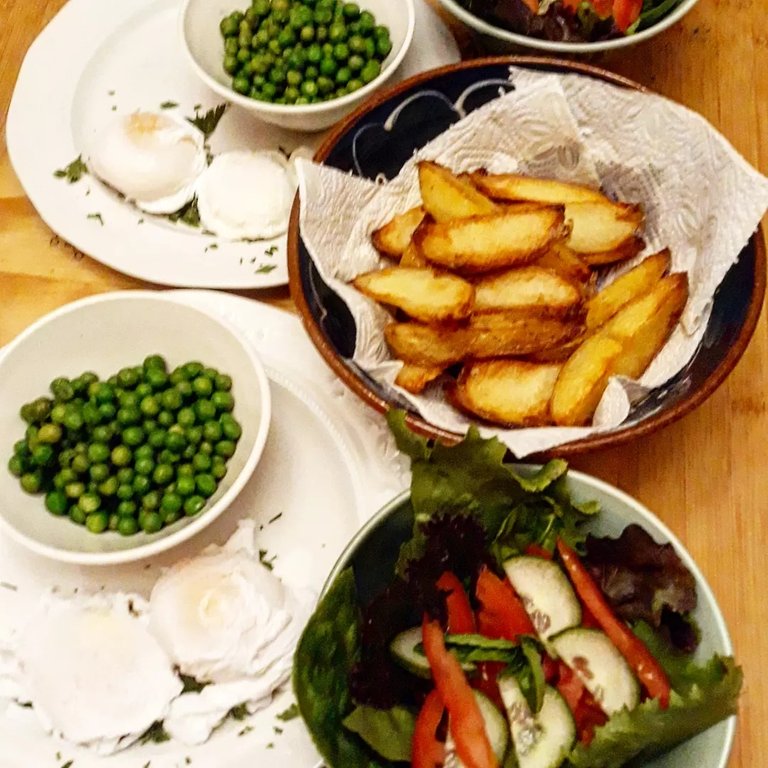 Back to last night's supper and the current favourite: poached duck egg and this time with peas and wedges. And salad. All in bowls. Effectively one of the archetypal comfort food: egg and chips. A good end to a better day.
Until next time, be well
Fiona
The Sandbag House
McGregor, South Africa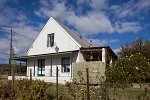 Photo: Selma
Post script
If this post might seem familiar, it's because I'm doing two things:
re-vamping old recipes. As I do this, I am adding them in a file format that you can download and print. If you download recipes, buy me a coffee. Or better yet, a glass of wine....?
and "re-capturing" nearly two years' worth of posts.
I blog to the Hive blockchain using a number of decentralised appplications.
From Wordpress, I use the Exxp Wordpress plugin. If this rocks your socks, click here or on on the image below to sign up.

Join Hive using this link and then join us in the Silver Bloggers' community by clicking on the logo.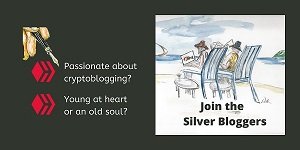 Original artwork: @artywink
lastly, graphics are created using partly my own photographs, images available freely available on @hive.blog and Canva.