Silver Mamma Chef would like to wish all her Hivian friends a healthy and wealthy 2022, may all your dreams and aspirations come true.
Silver Mamma Chef was busy cleaning the fridge and freezer throwing out old left overs from Christmas and New Year before it started growing strange and wonderful things out of them.
Rearranging the freezer, she found some frozen venison cuts which she'd bought a couple of weeks back forgetting she had them; while putting it aside to defrost, and pondering on how she was going to cook it; her grand-mothers old recipe came to mind, taking her back to her youth on the farm in the Eastern Cape.
Fondly remembering the men going hunting and bringing back their kill of the day, Springbok or Blessbok, and how her Ouma (grand-mother)prepared the wild Game meat before cooking up a hearty meal for all to enjoy.
Silver Mamma Chef has such wonderful memories of back then. Omg!!.....before she becomes all teary eyed and philosophical about it, she would like to make an announcement since she is retired and has ample time on her hands.
Silver Mamma Chef's Kitchen has re-opened, and would love to share "Grandma's Venison Recipe" Dinner for Two, with her Hivian friends.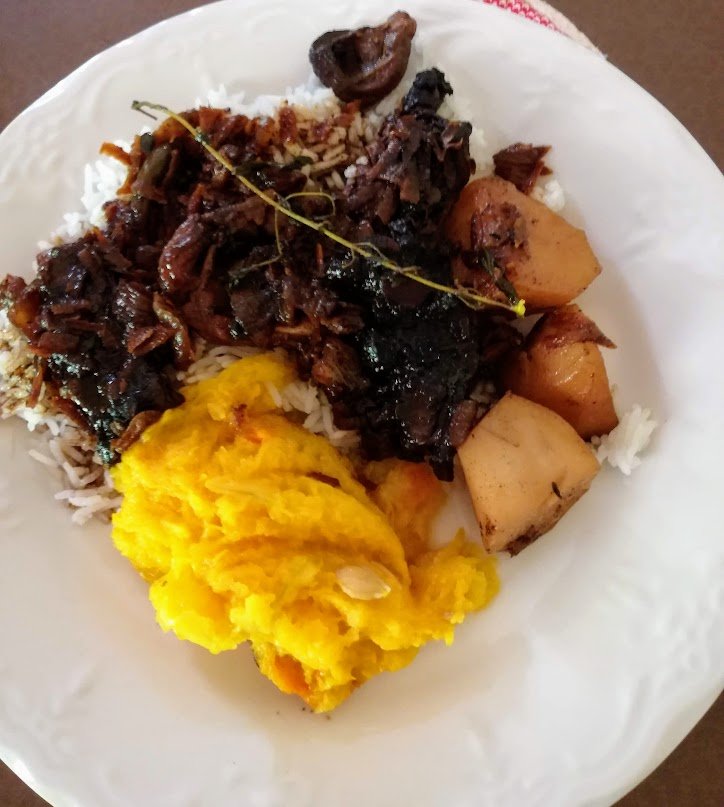 Marinade Venison chops with Basmati Rice and Butternut
INGREDIENTS
(Dinner for Two)
500grams Venison chops
1 Onion
3 Potatoes
3 Cloves of Garlic
1 Tablespoon of Ginger (The ginger lessons the gamey taste)
2 green Chili cut through the middle
2 Tablespoons Apricot Jam
1/2 cup of vinegar
1 Teaspoon Pepper corns
1/2 a butternut (pumpkin) peeled and diced
2 pickled onions chopped (optional)
A sprig or two of fresh Thyme
Oil for cooking
1 Cup Basmati Rice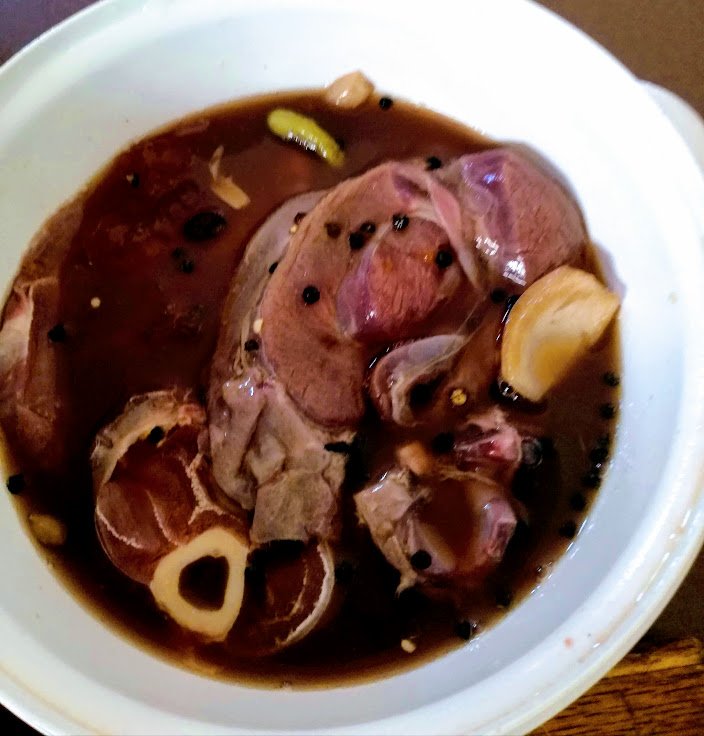 Marinade the meat in vinegar, garlic, ginger, chili ,pickled onion, pepper corn and jam; cover and leave in fridge for 2 to three hours, or leave it over night.
Silver Mamma Chef was in a hurry so only left it for two hours before cooking.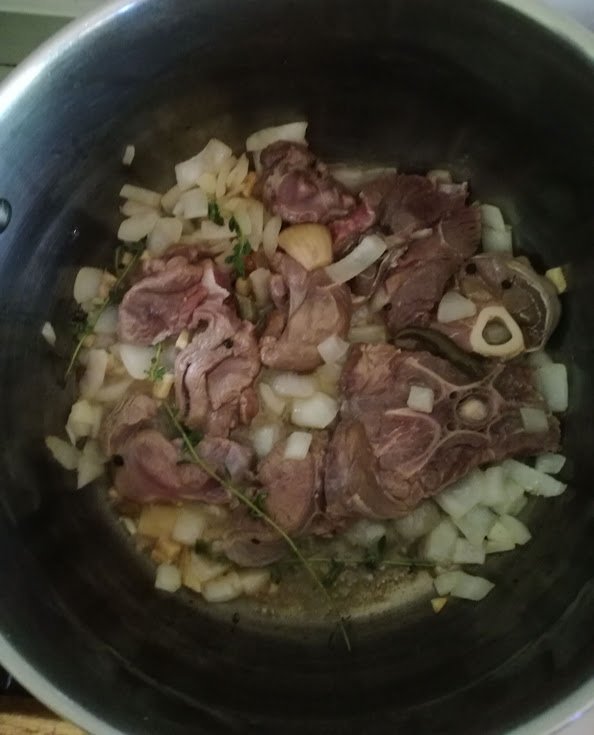 Chop up onion and garlic ,let sauté in oil before adding meat.
Don't use all the marinade, about 2 or 3 tablespoons should do the trick; add 1 tablespoon apricot jam, braise the meat then add about 1 cup of water, just enough to cover the meat. Simmer for 45 minutes then add potatoes, cook on low heat until potatoes are soft and meat is tender.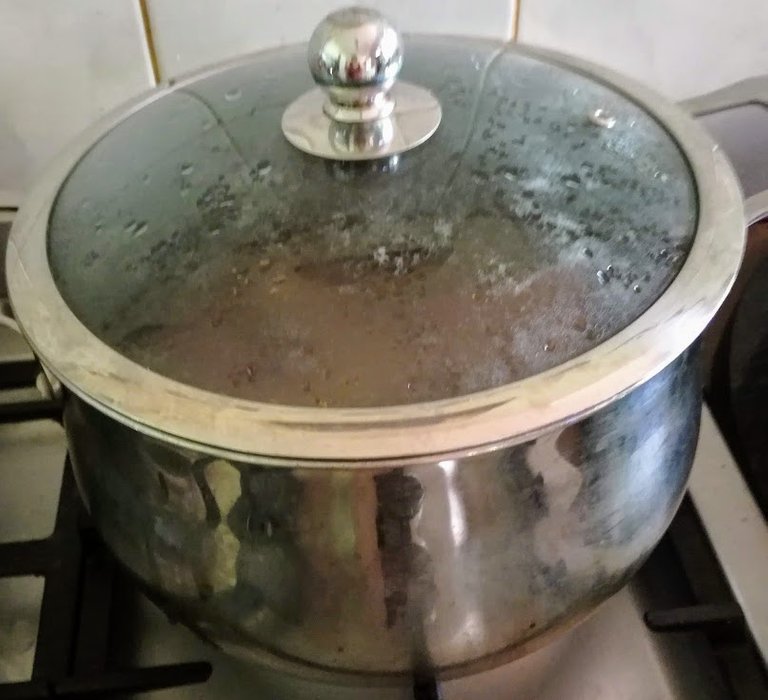 When cooked, switch gas off and leave on stove for twenty minutes.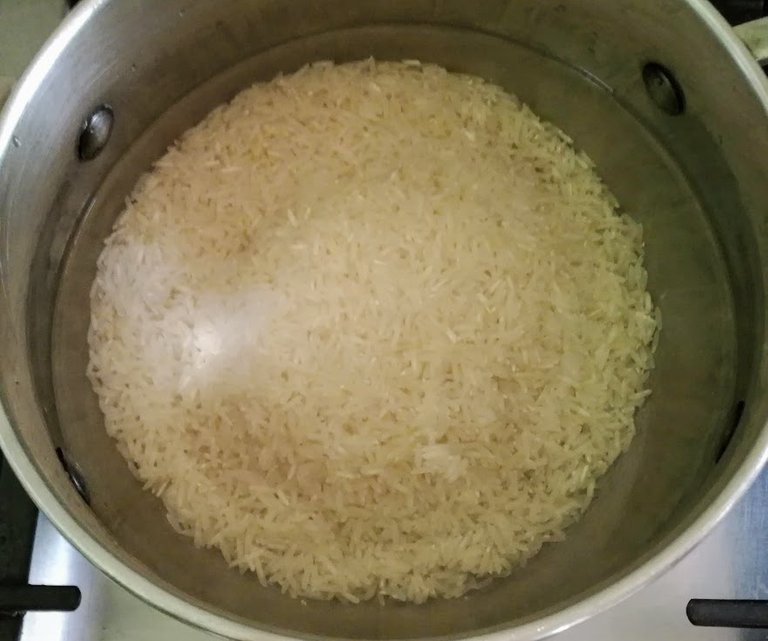 Cook 1 cup of Basmati rice.
Cook diced butternut until soft then mash the butternut with butter, add a sprinkle of nutmeg if desired with a bit of brown sugar, (not to much sugar, just a sprinkle or two)
Silver Mamma Chef got a bit carried away and forgot to take a photo of the butter nut, "any way"!!... it's not a train smash, it's on the plate Lol!! We all know how to cook Butternut (pumpkin), now don't we.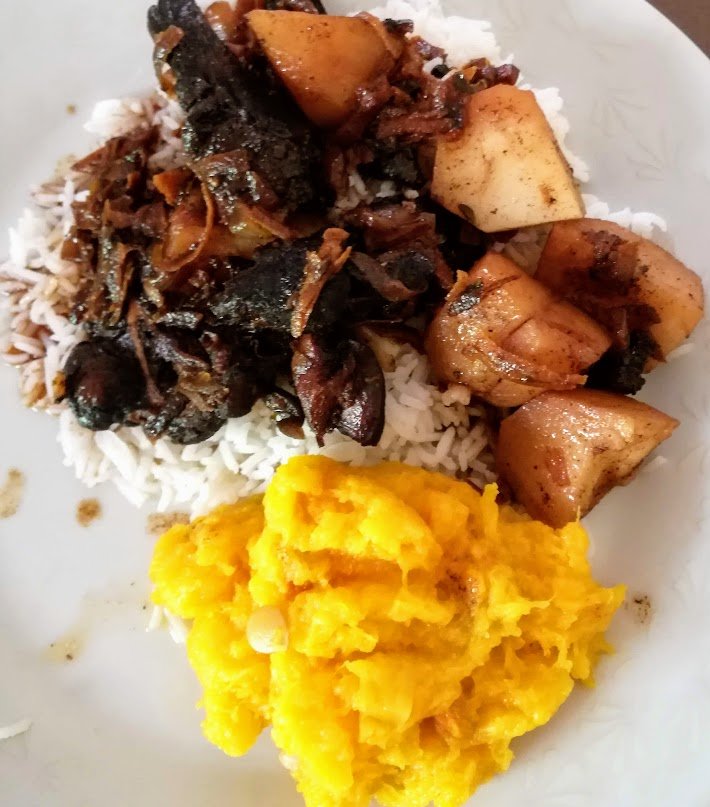 Venison and Basmati Rice served with Butternut, a delicious hearty meal.
Hubby had a second helping, just for the record Lol!!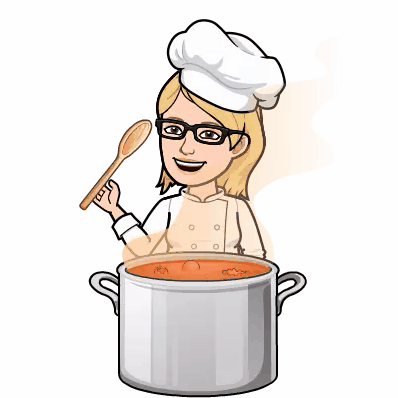 Bon Appetit!! Until next time.
From "Silver Mamma Chef's Kitchen", thank you for allowing me to share my Grandma's recipe with you.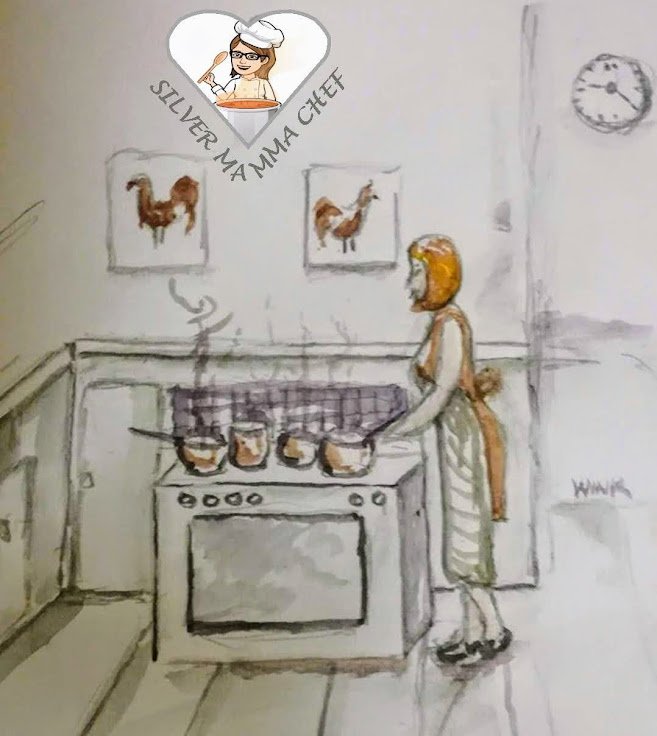 HIVE SILVER BLOGGERS SUBSCRIPTION LINK:
If you're between the ages of 40 and 100 and have a passion for blogging and cryptocurrency plus have some wisdom to share, please stop by and subscribe to the new exciting Hive Silver Bloggers Community that is already attracting some of the best talent here on Hive.

Thank you for stopping by.

All photos property of @artywink
Original content by @artywink