---
These have been some busy days for me, rushing here are there, work and all kinds of additional things that came into my daily schedule. Nothing unusual for an adult, having many different tasks and responsibilities. If we imagined as children that adult life is not as easy as it seems we would not like to grow up that quickly. You know what I mean, right? We all wanted to grow up and skip school days and all the obligations (and restrictions!!) we had as kids. But seems that now, when those days are just remote memories, we want to go back and awake that child in us.
And it is good, as children see the world through different eyes. Maybe more naive, but for sure more innocent and with more imagination. While playing, a child is developing skills and creativity, and it is not happening just while it is playing with toys. Musical instruments serve also as developing creative ways of thinking. Though I loved toys and games, the piano was there from my early days. First just on my own and later attending the music school curriculum.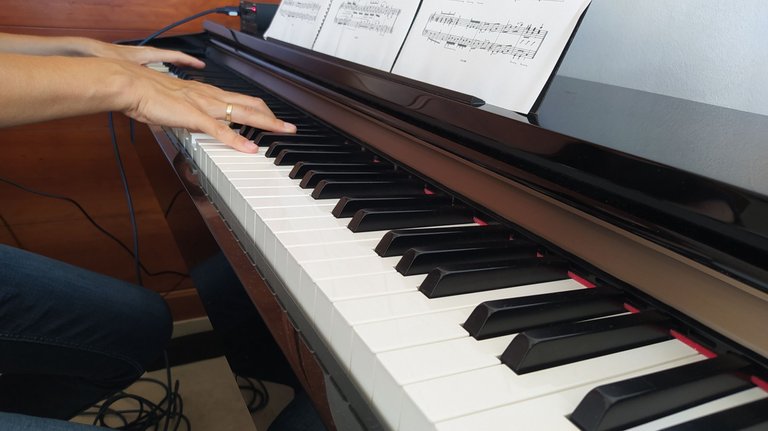 As I have a good memory, I do remember my piano teachers, the lessons in general, some pieces that I played, the books, the concerts, the friends from the music school and all that journey. Even how other students reacted to some compositions and our internal "competitions". There were interesting and also less interesting compositions in those piano books we used as students. The loved and cool pieces were the favourite ones, for all of us, so we sort of fought who would play a certain piece at a concert. Well, it was not a real fight, but I know everyone would try to convince the teacher to play this composition, Saint Nicolas by Robert Schumann. It is a piece from his Album for the young, op. 68.
It is a cool one, we thought once, back in time. A bit scary, with that beginning and gives a great impression as it is fast and loud. We all thought if you knew how to play fast you were the best! But it is not just like that, of course.
Anyway, it was our childish thinking of us, small piano players that now grew up. We know that playing calm and slow works requires the same concentration, and it is not all in the velocity. However, I still like to play fast ones, so here comes my childish expression, as fast and loud as the composition needs, for the weekly topic we have in Hive Open Mic: Infantil :)))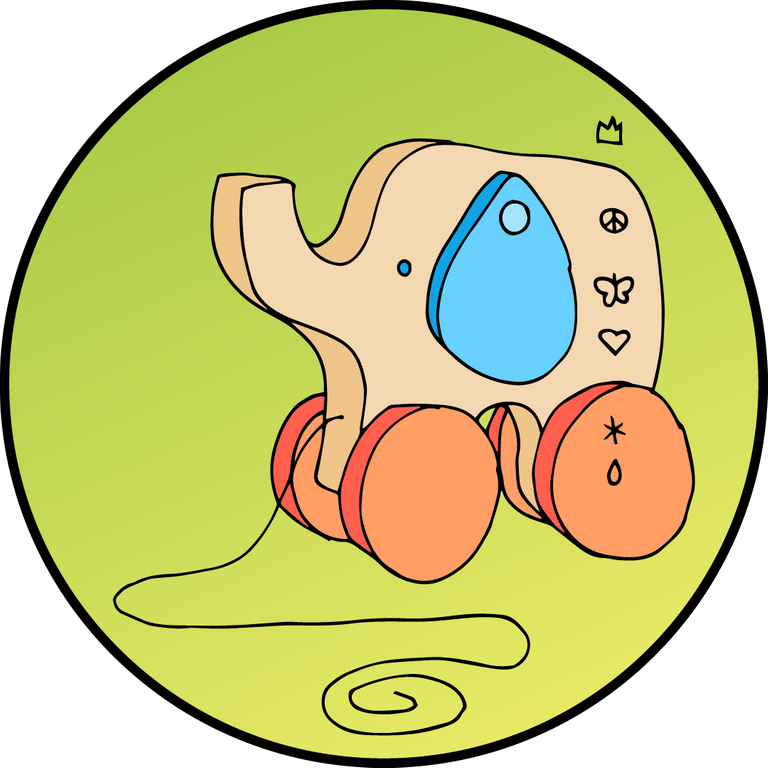 P.S. I am not sure why the title of this piece is Saint Nicolas (Santa Claus in some countries). Is that personality scary, as the music? Is he frightening the children actually? I would be scared if Santa would present himself in my home, accompanied by this music... But I know that Robert Schumann had some different ways of thinking than others, and his imagination was abundant. Not to mention where the poor guy finished due to his mental condition.

---
▶️ 3Speak