---
Hello Hive Open community, it's Merit here for another week participation with excitement and a grateful heart. The day has been a lazy one for me but I'm glad I was able to act stronger and get this cover of song done for submission considering the fact that I didn't want to submit a late entry. So I bring to you a cover of my favourite artist - Sia.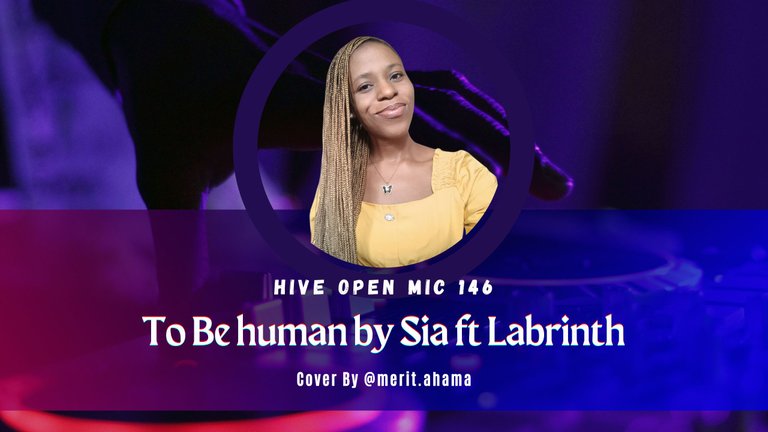 The theme for this week is "La Union" which means "The Union" and this song came to mind when I was thinking of a song that fits perfectly. "To Be Human" is a love song sang by Sia and Labrinth trying to show what love entails which also involves unity. There's no unity without love and there's no love without unity... This song is actually from the movie "Wonderwoman" for those who might have seen the movie.
I have a good number of Sia's song which I've been practicing awaiting anytime I'll get the chance to present a cover of it and I finally got another chance after a long time to share her song. This song hold deep meaning if you'll go through the lyrics very well and I specially like the duet in the song although I couldn't do same on my cover so bear with my solo haha.
I want to specially thank the spotlight artist @illoe for reminding us about unity through the theme and I also want to give kudos to all other artists who are doing great in the community, I felt so happy yesterday listening to a lot of entries, we are really improving here and that is the aim of this great community.
As always, your constructive criticism and corrections are welcomed... I hope you do enjoy my cover.
Song Lyrics
Under rich, relentless skies
I've been setting highs
I felt you walk right through me
You're the thing that I invoke
My all persistent goal
Sent to make me crazy
And though you're so far now
So far from my arms now
All the tigers have been out
I don't care, I hear them howl
I let them tear right through me
Can you help me not to care?
Every breath becomes a prayer
Take this pain from me
Lyrics source

Spanish

Hola comunidad de Hive Open, Merit está aquí por una semana más de participación con entusiasmo y un corazón agradecido. El día ha sido perezoso para mí, pero me alegro de haber podido actuar más fuerte y hacer esta versión de la canción para enviarla, considerando el hecho de que no quería enviar una entrada tardía. Así que les traigo una versión de mi artista favorita - Sia.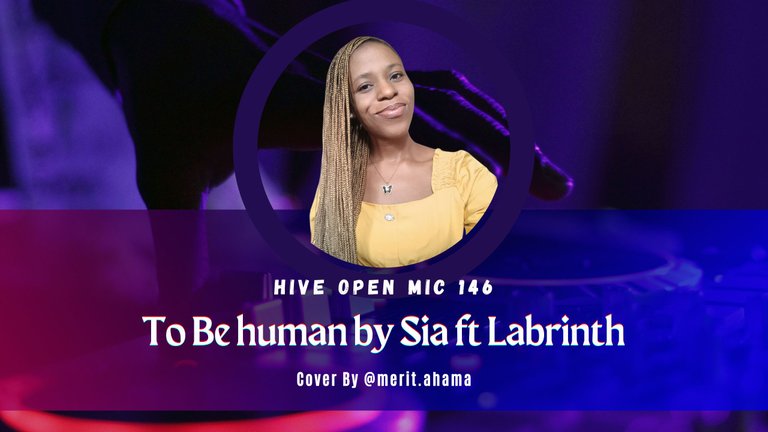 El tema de esta semana es "La Unión" que significa "La Unión" y esta canción me vino a la mente cuando estaba pensando en una canción que encajara perfectamente. "To Be Human" es una canción de amor cantada por Sia y Labrinth tratando de mostrar lo que implica el amor que también implica la unidad. No hay unidad sin amor y no hay amor sin unidad... Esta canción es en realidad de la película "Wonderwoman" para aquellos que hayan visto la película.
Tengo un buen número de la canción de Sia que he estado practicando esperando en cualquier momento que tenga la oportunidad de presentar una versión y finalmente tuve otra oportunidad después de mucho tiempo para compartir su canción. Esta canción tiene un significado profundo si repasas muy bien la letra y me gusta especialmente el dúo en la canción, aunque no pude hacer lo mismo en mi versión, así que ten paciencia con mi solo jaja.
Quiero agradecer especialmente al artista destacado @illoe por recordarnos sobre la unidad a través del tema y también quiero felicitar a todos los demás artistas que lo están haciendo muy bien en la comunidad, me sentí muy feliz ayer escuchando muchas entradas, nosotros realmente están mejorando aquí y ese es el objetivo de esta gran comunidad.
Como siempre, vuestras críticas constructivas y correcciones son bienvenidas... Espero que disfrutéis de mi portada.
Letras de canciones
Bajo cielos ricos e implacables
He estado estableciendo máximos
Sentí que caminas a través de mí
Eres lo que invoco
Mi meta persistente
Enviado para volverme loco
Y aunque estás tan lejos ahora
Tan lejos de mis brazos ahora
Todos los tigres han estado fuera
No me importa, los escucho aullar
Dejé que me atravesaran
¿Puedes ayudarme a que no me importe?
Cada respiración se convierte en una oración
Toma este dolor de mí
Fuente de la letra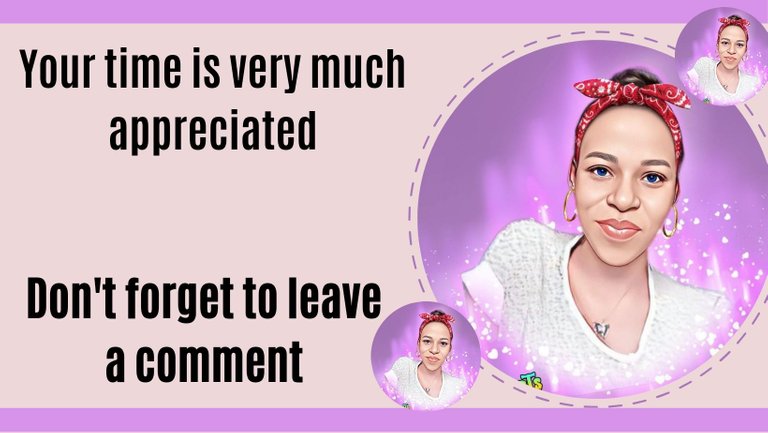 ---
▶️ 3Speak