---

---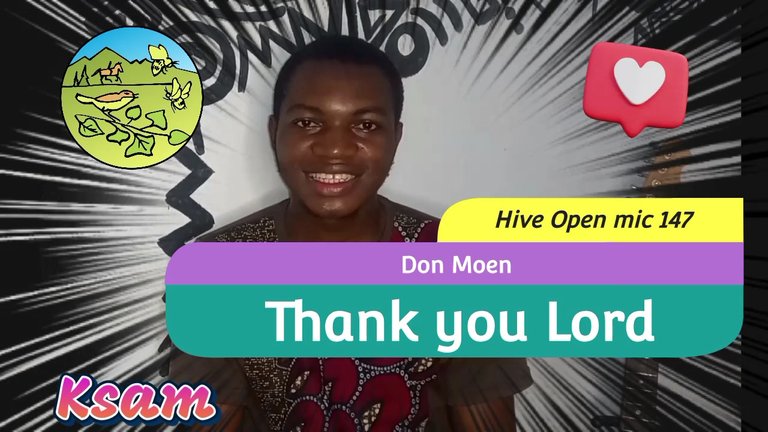 🎵 Music Lovers of Hive Open Mic community! 🎙

Hello my Hive Open Mic Family and Community. You are welcome to Hive Open Mic week One hundred and forty-seven. The Theme of this week is "A Grateful Heart", and this theme was chosen by Madam @hopestylist. She radiates gratefulness, so I'm not surprised that she chose that theme. Weldone ooo haunty Hope.

---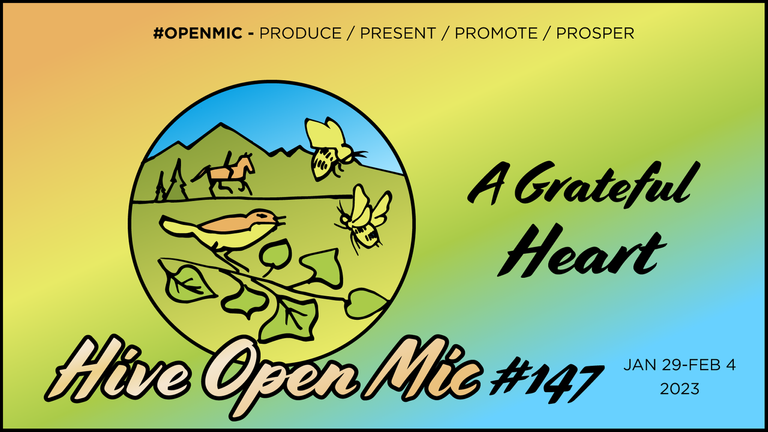 "A Grateful Heart", this sounds so simplistic and ordinary prima facie, but when you have a closer look at it you will discover the depth of its meaning.
You can choose to analyse and explain each components, and then synthesise to get a fuller understanding. Going by this, we'll have:
Grateful or Gratitude:
Heart; and
Grateful Heart.
To be grateful or to show gratitude is one of the numerous synonyms for being thankful, albeit it is deeper. I see it as an act of appreciation that isn't baseless or shallow; one that is prompted by a prior act of unmerited love or sacrifice by the other person. In other words, you show gratitude when you have practically felt the love someone has showered upon you or the sacrifice he or she has made for your happiness. Sometimes, you ask yourself if you actually merited this; the answer isn't always in the affirmative... you know, right?
The heart! The heart! The heart! The crazily important human organ that pumps blood to almost every part of the body. It is so delicate yet important, and with this I can comprehend why it has been forcefully made the "love-king" (Yes, forcefully... did it ask for it?) Love itself, is so delicate yet important. At this point, it is as though I have missed my route (lol). But, you know what? Imagine if this organ pumps blood to all part of the body... don't you think if it has hatred, wickedness or anger in it, it will pump them to all parts of the body?
Hence, if the heart is filled with gratitude, won't it pump it to every part of your body? O yeah! Little wonder, whenever we have that genuine feeling of happiness, it radiates all over us, and others can feel this happiness from afar. In fact, we can br smiling like "mumu" (someone who is crazy) just because of such experience.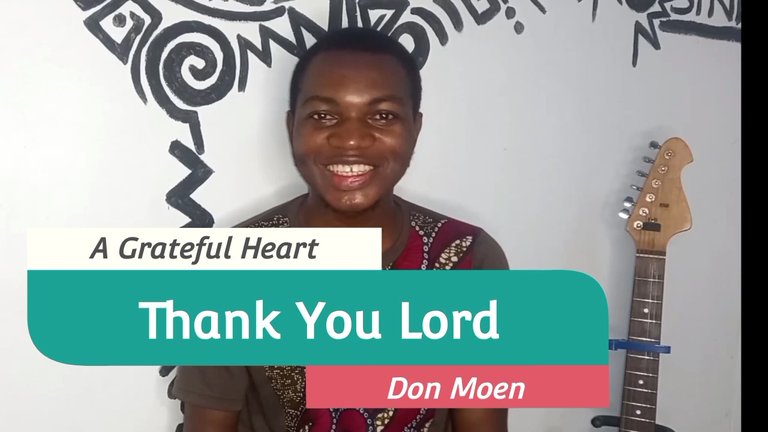 Okay, my smile actually makes me guilty (lol).
God has indeed shown me mercy, unmerited favour and blessings. Sometimes I ask myself, "Why always me?" "Why me?"
At the point of my utter hopelessness, he gives me hope; He gives me strength when I am weak; He makes way for me where there seem to be no way; He consoles me and lead me in a path of light; He has always been my guide and will always be; He raises me high when I am down and depressed; and he prepares *better jollof rice and chicken with coooooold Pepsi, when "SAPA" (poverty) wants to embrace me so tight.
He was, He is and will always be my God.
Don Moen's Thank You Lord, sits perfectly for this theme. I hope you enjoy this little piece.

See complete lyrics from Azlyrics.com
---

---
Hive Open Mic Week 147 Banner, a property of Hive Open Mic Community.
Other images created by me using Powerdirector and Canva.

---
I AM KSAM
---
ksam is a "uniquely creative" Hive lover who combines his musical, writing, linguistic, video and audio editing skills to promote creativity and ideas in the Hive Community.
---
▶️ 3Speak