Hive Open Mic ( #openmic ) is a global community celebrating live music on Hive. Each week is a new event, encouraging musicians to share songs with an international audience.
---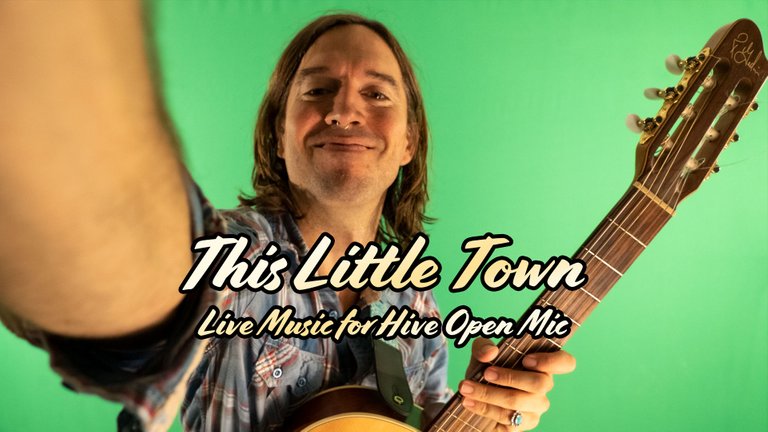 Our 111th Hive Open Mic event is a special occasion, inviting us to sing a song together as a community. As simple as it is to sing together, this action has substantial benefits. It can be massively healing for people, because it unifies us and harmonizes us. The gifts of community, such as these, are especially supportive during times of hardship. Music lifts us up from the heaviness, allowing us to live in love and lightness.
Global Harmony is our grand vision in the Hive Open Mic community. We work to achieve this with each song we share, along with every comment and upvote we offer as listeners. As lovers of live music, we understand the gifts of a pretty melody, a meaningful message, an artful voice... We know how satisfying it feels to express ourselves musically. We know how gratifying it feels to make connections through the music that joins us on a vibrational level, where we can share our presence.
Regarding the music, I immediately resonated with this song when I first heard it. @ebingo performed the song for Hive Open Mic week 106 (see the Original Post), using it as background music to set the tone for a soul-stirring news story. The music impressed me, along with the intention behind it. Listening more closely to the music, I felt it would be a song that our entire community could appreciate through the intimate action of singing together.
My offering here is a live music looping performance, which I cleaned up by removing the space between takes. First, I loop a guitar part, then carry the melody as it is written. Then, I improvise a lower and higher harmony. I'm thankful to have a simple setup in my garage, which allows me to practice, and manage the equipment, and achieve the green screen effect. I feel grateful for the freedoms that this makeshift music studio gives to me. And, I'm glad to have the Hive platform as a garden where we grow and flourish.
---
This Little Town
This Little Town is written by Dr. Ebingo Kigigha, who we know by the Hive username: @ebingo. He wrote this song in response to a tragic event that happened in his nation, Nigeria, where his friend and fellow doctor was shot and killed, along with many others. This song is one that connects us worldwide in reverence, I feel. Through the music, we can empathize with a heavy feeling. Together, we can lift it up and live with lightness.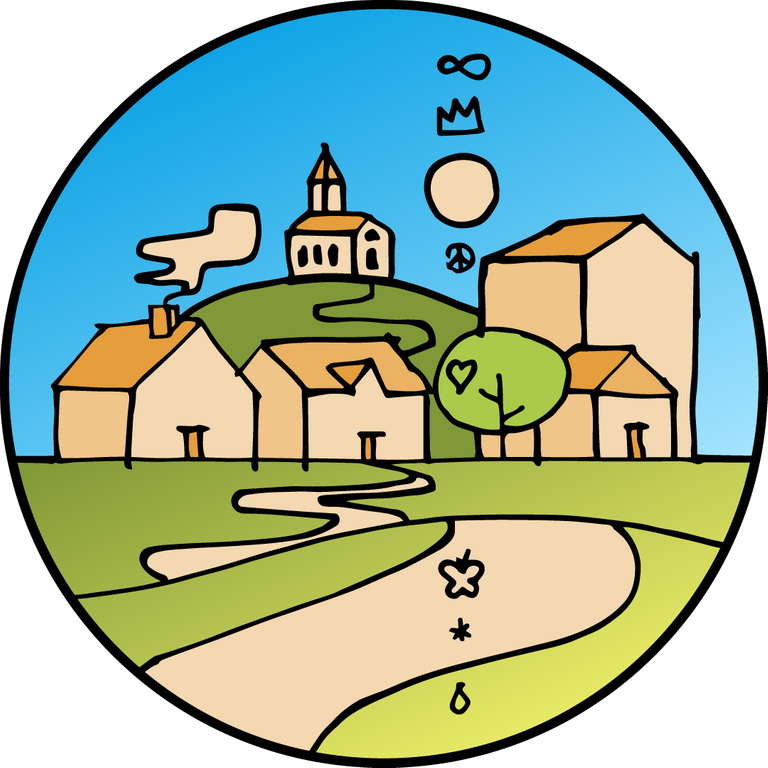 ---
Acknowledgements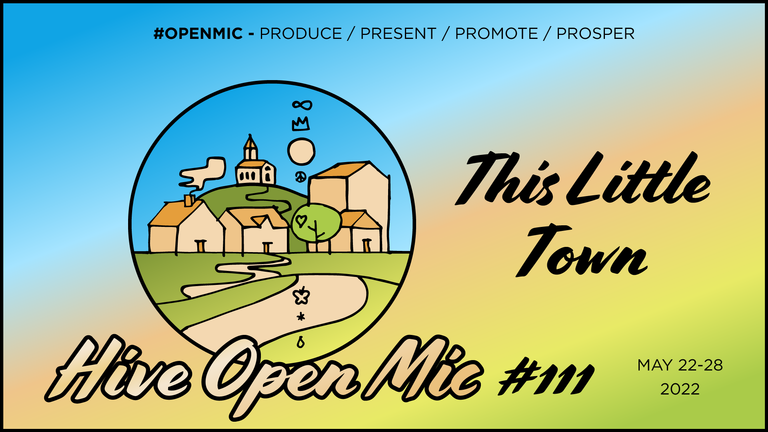 Hive Open Mic - Week 111 is underway right now, with the current theme: "This Little Town". We introduce new themes every Sunday, inviting musicians to share a common current. Musicians always have full freedom to bring whatever music feels inspired in the moment. There is still time to jump in and enjoy this week's Hive Open Mic event!
💛