Hive Open Mic ( #openmic ) is a global community celebrating live music on Hive. Each week is a new event, encouraging musicians to share songs with an international audience.
---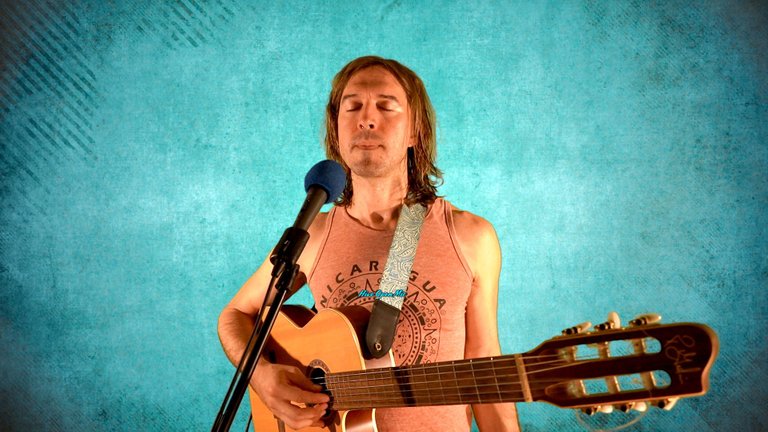 We all play various roles in life. In my working life, my roles include: video production manager, storyteller, teacher... and artist. In my personal life, I am a: dad, friend, brother... and son. Often, I forget about being a son—a child. In fact, my parents are faraway, and I am a dad to three kids, so it makes sense that I would neglect the child inside myself.
However, I still have a childlike curiosity, with a childlike sense of wonder. I am fun loving, explorative, playful, and wild. I also have childlike needs, for love and attention. Sometimes I make childlike mistakes. I am still a son, and I will always be a son. There is a vital part of me that holds the same needs and desires of a child. Nowadays, I honor that inner child. I hold this role close to my heart.
I think it's especially easy for parents to forget about the inner child. I suspect the reason why is because we have other infantile behaviors to deal with, and so by default we're positioned to play the role of guide and guardian. We have to play the role of authority figure, and this is truest when our children are young. But some of the best parents I know are the ones who get down on the kids' level and play with them.
This week's Hive Open Mic theme is: "Infantil," which is the Spanish word for: "Childlike." I'm grateful for this invitation to reflect and connect on this topic. I look forward to other musicians' expressions too. To me, connecting with the inner child feels good, right, wholesome at this time. Maybe it will keep us young at heart.
My final thought is that I also recognize a distortion of the inner child embrace: Peter Pan Syndrome—kids refusing to grow up. I'm not suggesting that we neglect our dad duties or our mom duties. We are our children's primary providers, and this requires us to be mature, responsible, respectful... And at the same time, I hope we will all make time for imagination, adventure, and freedom.
---
This Child Inside
This child inside
Is the truth the way the life
This child inside
Is love and light
The eyes of this child
Hold the keys to the kingdom
Of heaven in the sky
The holy heights
Father Joseph
I ask for your hand
To prepare me to provide
A safe haven for this child
Mother Mary
You are the precedent
Of motherly love
I call upon you
Soften my heart
Ease my mind
To support this child
To the best of my ability
Help me to endure
With strength for the good
Of this child inside
I say viva to this child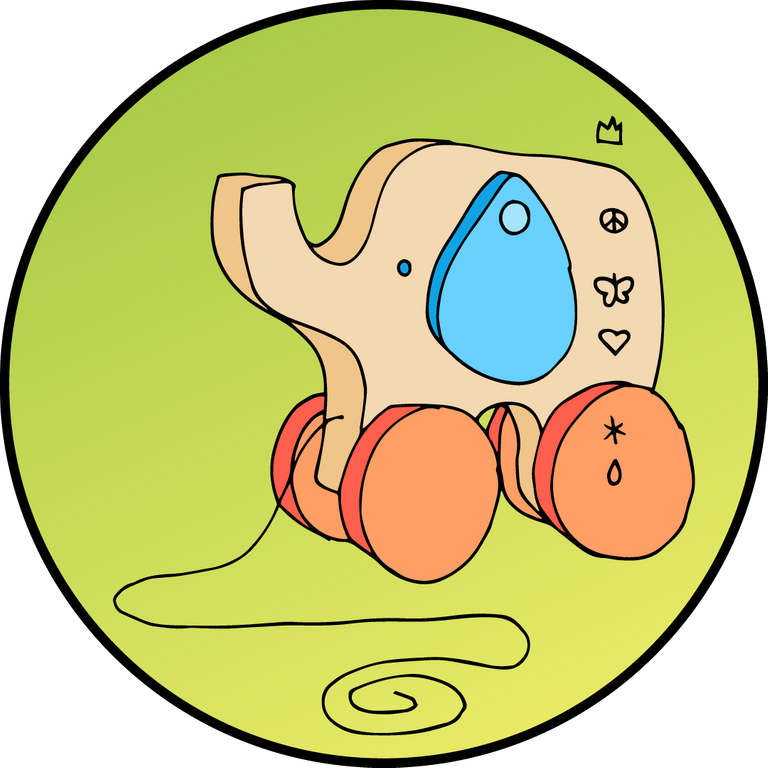 ---
Acknowledgements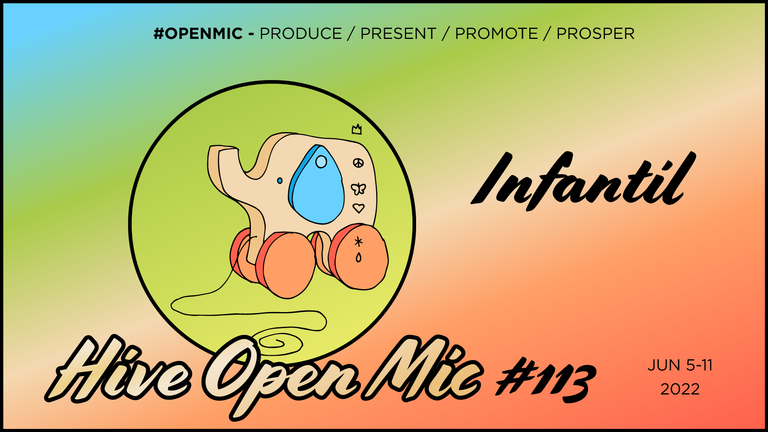 Hive Open Mic - Week 113 is underway right now, with the current theme: "Infantil". We introduce new themes every Sunday, inviting musicians to share a common current. Musicians always have full freedom to bring whatever music feels inspired in the moment. There is still time to jump in and enjoy this week's Hive Open Mic event!
💛