Hive Open Mic ( #openmic ) is a global community celebrating live music on Hive. Each week is a new event, encouraging musicians to share songs with an international audience.
---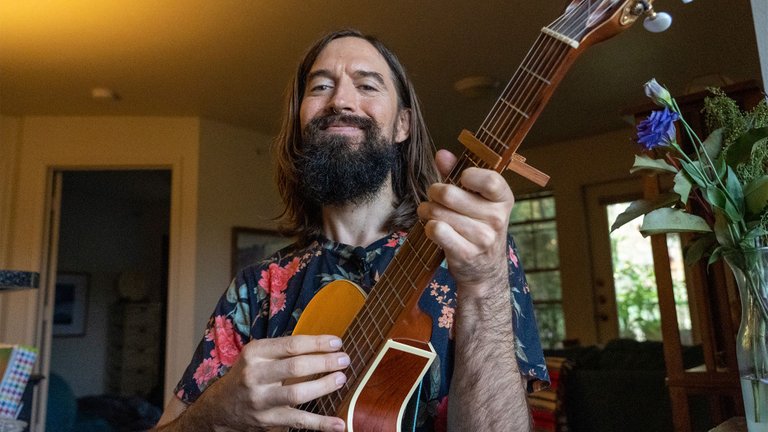 Jeeze, are these magical times we're living in, or what?! This week's Hive Open Mic theme is: "Magic," and so it feels like the perfect time to learn a magic song. This one has been on my radar for a few years, resonating all the while, and then just a few days ago, I felt called to learn it for a fireside music jam.
The song is written by Alexia Chellun, and I highly recommend listening to her studio recording, and seeing her music video - exquisite! On Sunday morning, I was feeling delighted by life, and I danced to this song with ~200 friends. In the evening, some of us met up for a potluck and song circle, and many of us reflected that this song touched our hearts. So I learned it real quick and invited everyone to sing with me. Wow. Powerful.
I feel so blessed to be here in Austin, Texas, where I belong to a flourishing ecstatic dance community. Are you familiar with ecstatic dance? In my understanding, it is an ancient practice of free-form movement to music. To me, it brings me out of my head and into my body, where I honor my inner child.
From the periphery, I've gotten to know this song mainly through my kids' mom, who is one of my best friends in life. I've listened to the song dozens of times second-hand, through her, and recognizing in its pretty melody and message, and also in its invitation to sing along. And now that I'm admiring the song first-hand and beginning to carry it for others to jump in, I really feel the magic in it.
Sing with me, will you? Let's all learn it! I feel the harmonizing and unifying force in it.
---
The Power is Here Now
The power of love is here now
The power of now is here now
The power of you and me is here
To create magic on earth
Let the water wash away your tears
Let the fire burn away your fears
Let the wind blow into your life such faith and trust
Let the earth hold you take care of you and nurture you
Words and music by Alexia Chellun.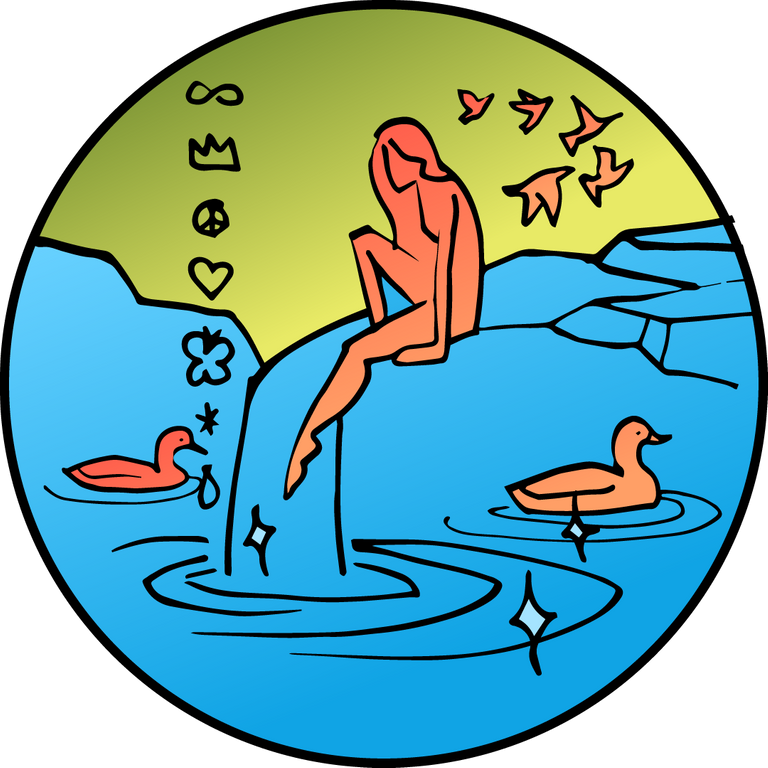 ---
Acknowledgements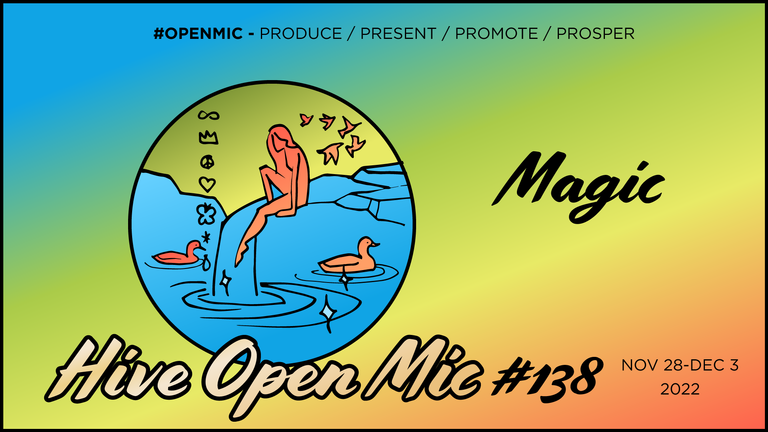 Hive Open Mic - Week 138 is underway right now, with the current theme: "Magic." We introduce new themes every Sunday, inviting musicians to share a common current. Musicians always have full freedom to bring whatever music feels inspired in the moment. There is still time to jump in and enjoy this week's Hive Open Mic event!
💛